Above: Katie Zaun won the USA Shooting precision aggregate competition and also earned her Distinguished Badge.

Though only in the eighth grade, Katie Zaun, 14, of the Buffalo Sharpshooters (North Dakota) overcame a crowded field to become the aggregate winner of the 2017 National Three-Position Championships.

She was full of smiles as she posed for photos in a USA Shooting jacket as the newest member of its junior team, which was the honor she received for winning the two-day precision aggregate. She was also humble standing next to her family, grateful for her win and still unable to comprehend beating each competitor around her—most much more developed in years.

"It doesn't really click in my mind," she said of her win. "It's crazy, shooting against really good people who are actually older than me—it really is. I'm still in shock."

Zaun has been shooting since she was eight years old, beginning with BB gun before moving on to air rifle and smallbore, where she's been practicing precision style shooting for almost five years now. This was her third trip to the Air Rifle Nationals event—and this time, she had goals in mind.

"All I wanted was to get into the finals because I was really close last year. I wasn't expecting to place or anything," she explained. "The previous years I'd get like seventh or eighth in the finals, and I'd been really excited about that because it's the finals—it's important. This year I just kind of stayed in my zone and kept putting [the shots] down."

Her strategy paid off as she earned qualifying rankings in the finals both days of the grueling three-position junior competitions.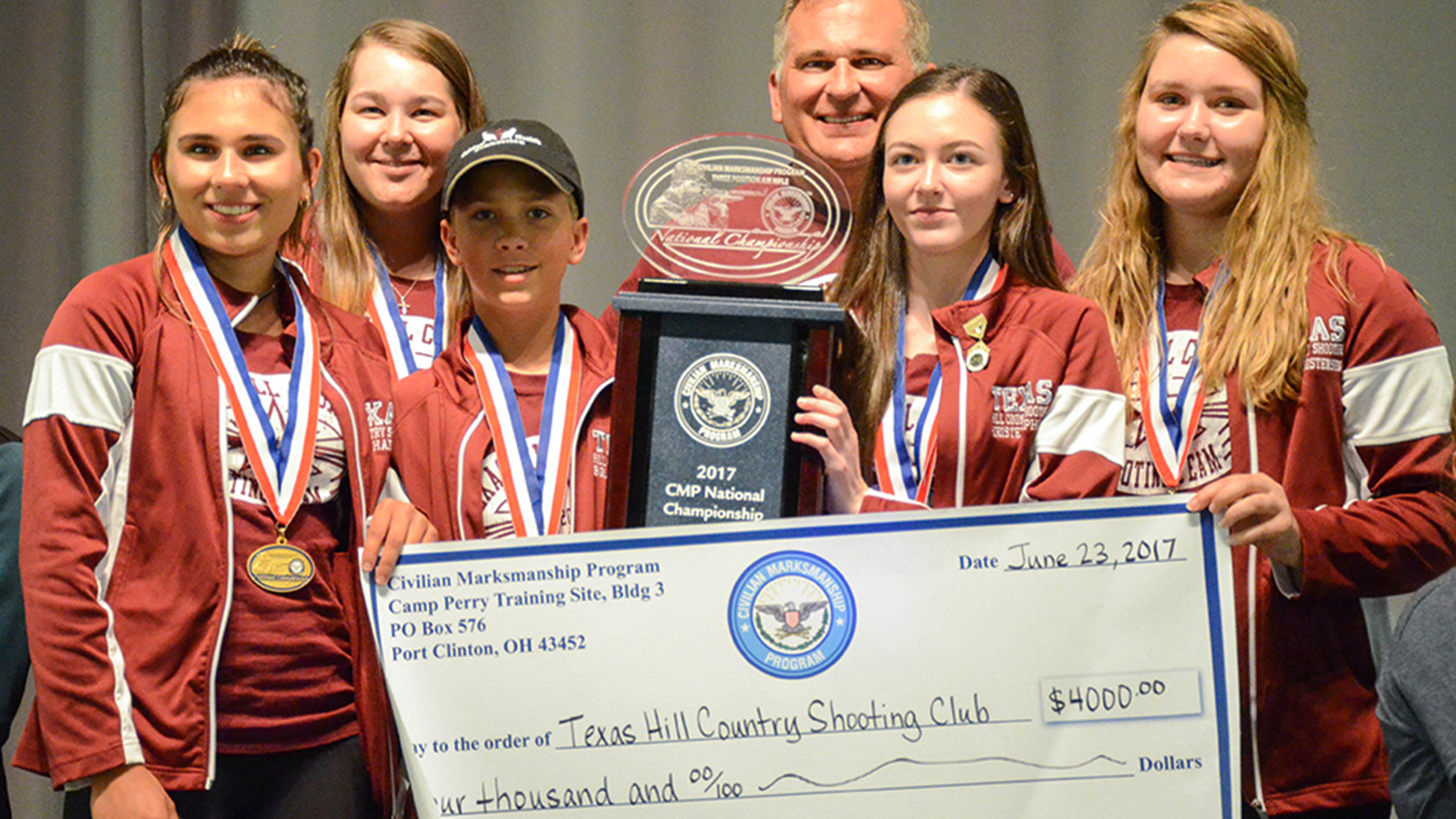 The National Air Rifle Championships for junior precision and sporter air rifle competitors were held June 21-23 and June 24-26 at Camp Perry, OH. The event combined the National Junior Olympic (JO) match with CMP competition. Individual and team awards were presented to each day's winners, along with an award for the overall precision competitor of the two-day aggregate, who receives an honorary spot on the USA Shooting junior team.

Unable to settle for just a regular win, Zaun set the bar even higher as she fired a new Age Group 3 National Record for a 3x20 plus Final during her nationals win, with a score of 697.9—passing the previous record by 0.6 points. She had also received her Distinguished Air Rifle Badge, needing only one final point coming into the weekend.

"I was pretty excited. I know it means a lot—I worked really hard to get it," she said.

With an entire high school career ahead of her, Zaun plans to keep on shooting. She doesn't quite have any set plans, but she knows she'll enjoy every second of her journey.

"I just want to have fun right now and see where it takes me," she said.

In the precision match, Rebecca Lamb, 15, of the Arlington Optimist Acorns CJRC (Virginia) followed Zaun in second with a score of 694.4, as individual competitor Jared Eddy, 16 (Midland, GA) finished with an overall score of 692.7.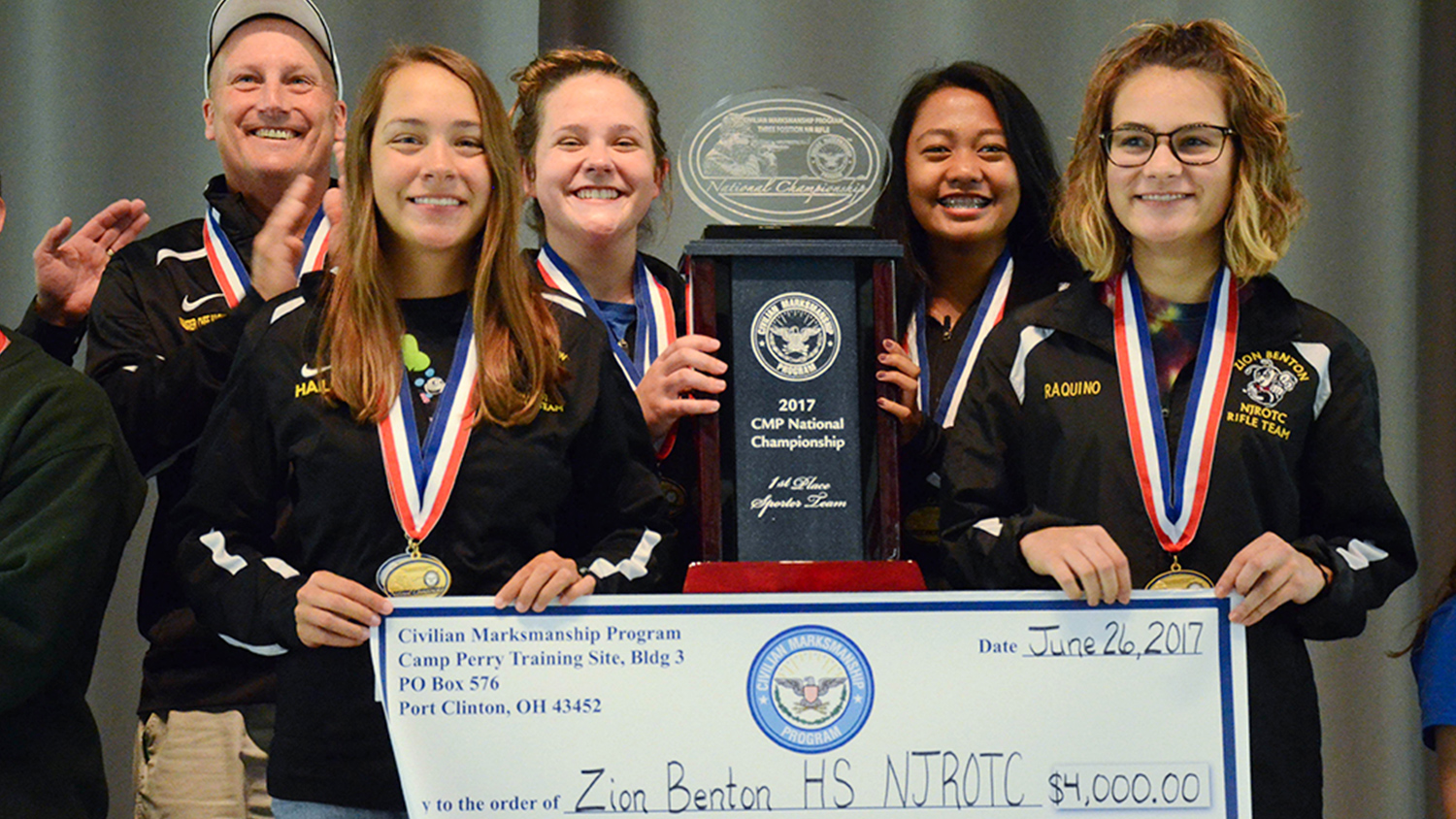 In sporter, the ladies of the Zion Benton team (Illinois) claimed the top two places in the as Jaycie Hoenig, 18, passed her teammate, Hailey Smith, 18, with a score of 668.3 for the win. A graduated senior, Hoenig embraced every bit she could of her final air rifle competition—ending on a clear high note.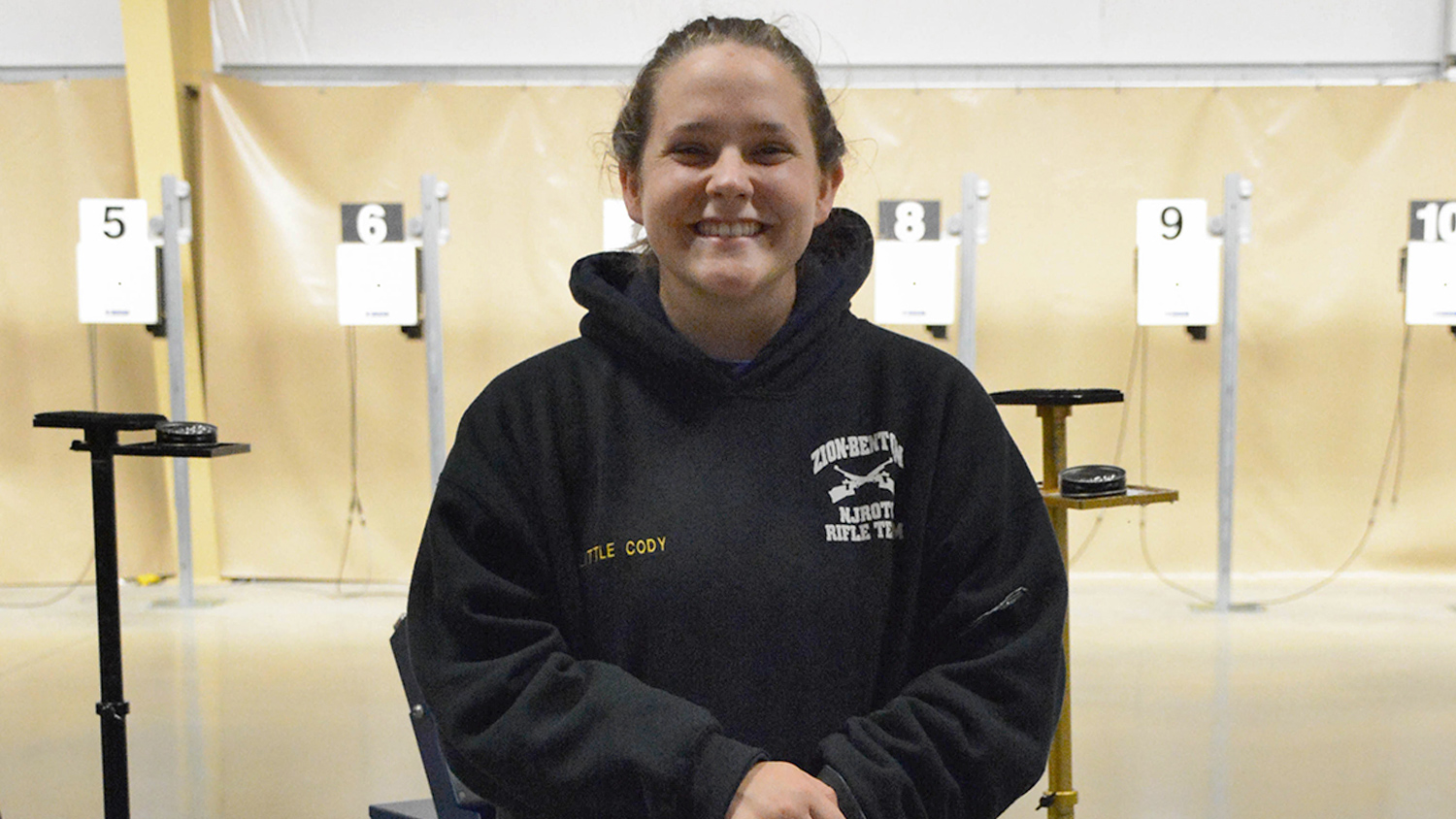 "It was definitely one of the most stressful and emotional matches. I don't think there was a time that I wasn't crying over the fact that I'm leaving," Hoenig joked. "But it was definitely one of the most memorable."

On firing beside one of her teammates during the finals, as she did each day with Smith, Hoenig said, "I always feel confident when I'm with my other teammates. No matter what we place, I'm always proud of them for what they do. It's never really a race with me."

Hoenig will be heading to Carthage College (Kenosha, WI) in the fall to study nursing with plans to hopefully one day become a nurse practitioner.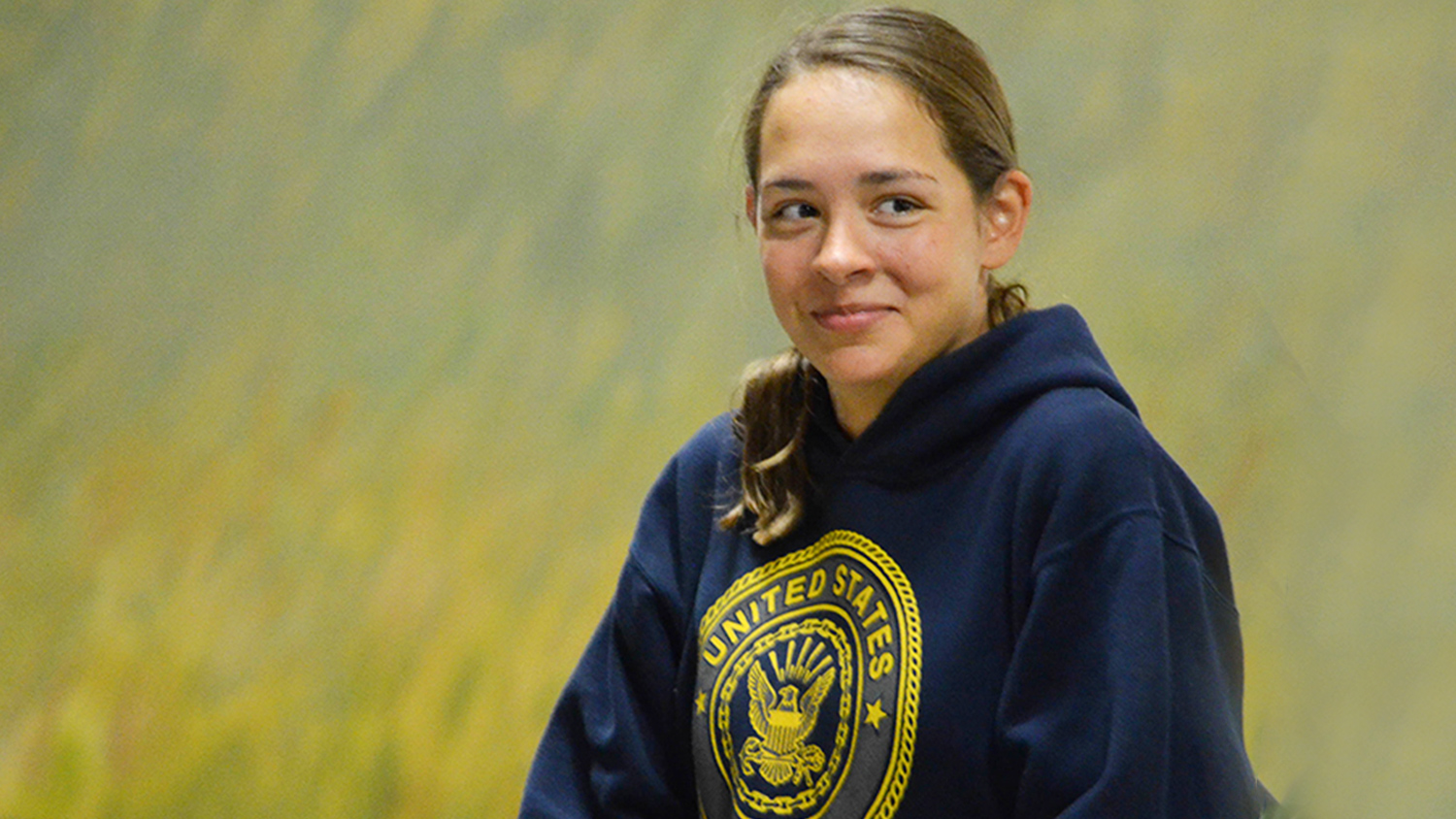 Behind Hoenig, Zion Benton teammate Hailey Smith fired an aggregate score of 663.8, as last year's sporter JO Champion, Levi Carlson, 18, of Nation Ford HS MCJROTC (South Carolina) secured third place with a score of 653.6.

Though Smith just missed out on winning the championship, she had earlier made her mark when she fired an astonishing 10.9 on her last finals shot to become the overall winner of the JO competition with a commanding score of 666.8. She beat out last year's champion Emma Thompson, who squeaked by Hoenig by 0.3 points. The girls recorded scores of 656.5 and 656.2, respectively.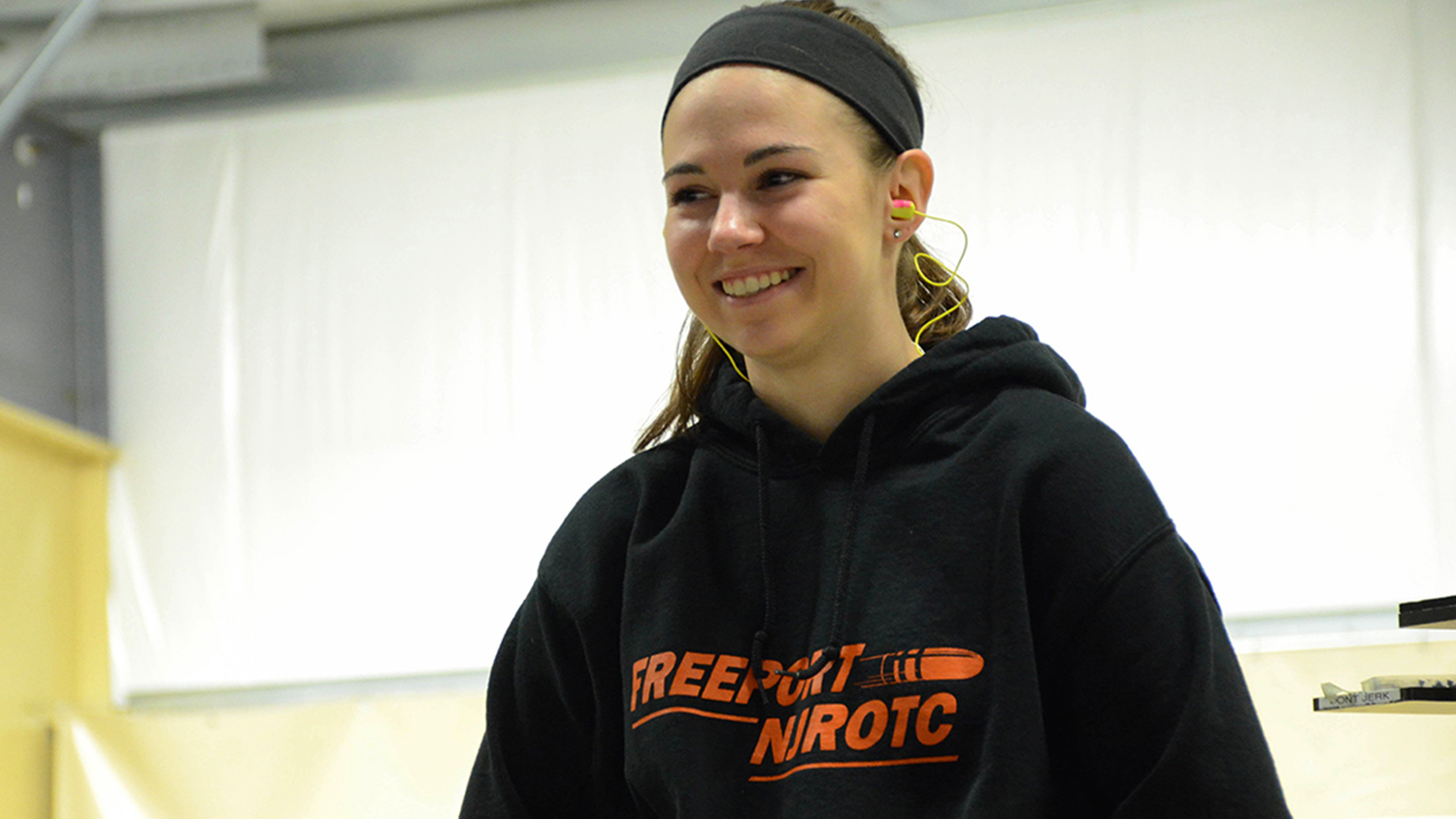 During her JO finals performance, Thompson also set a new Navy JROTC finals record with a score of 98.5, impressively jumping from sixth to second place. She even fired a difficult 10.9 shot and finished with a 10.7 on her final pellet during her astounding comeback.

In precision JO action, Sarah Osborn, 18, of Patriot Shooting Club (Virginia) outshot her closest competitor by 0.2 points to become the overall champion—recording a score of 691.9.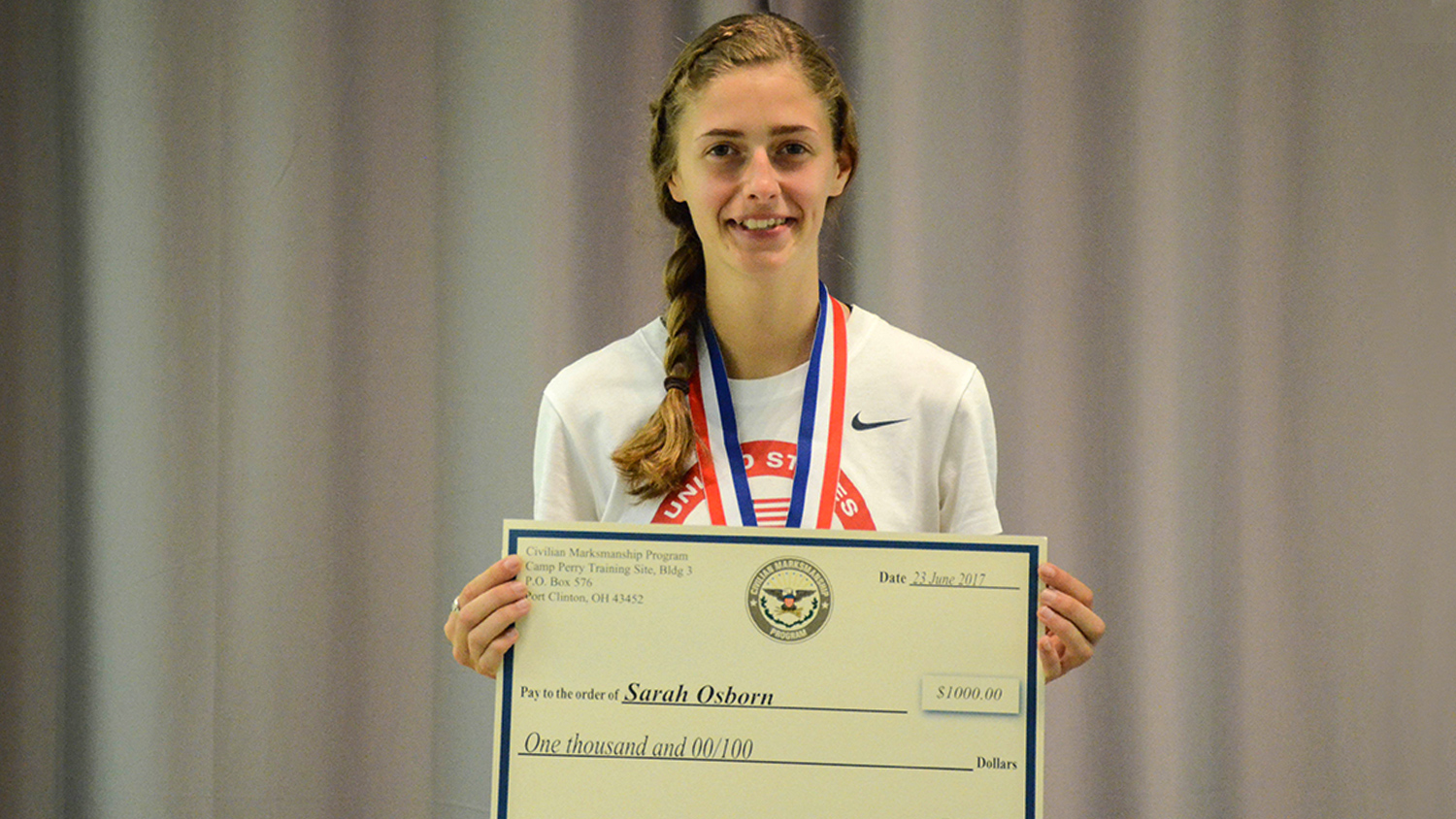 Also a graduated senior, Osborn left a lasting legacy at the National Three-Position matches over her career. Back in 2013, at just 14, she became the first overall precision winner of the 3-P National Championship. She returned the following year to earn second in the event and first overall in the JO championship, earning herself a spot on the USA Shooting junior team and setting multiple National Records. After a break from the event in 2015, she restored her place on the podium in 2016. Next year, Osborn will join the five-time reigning NCAA National Championship rifle team, West Virginia University.