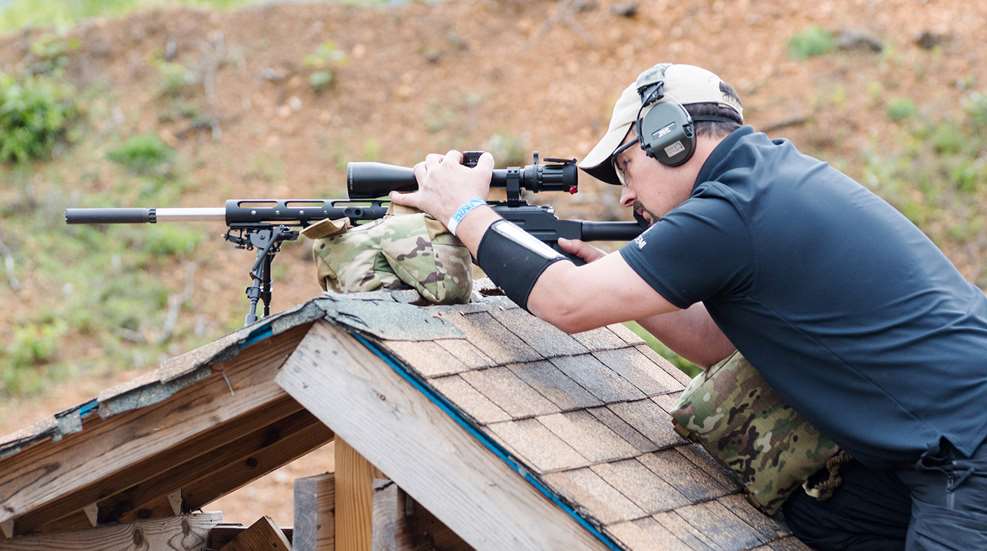 Debuting for the first time earlier this year, ELEY has teamed up with the folks at Peacemaker National Training Center in Glengary, WV, to host a new shooting sport known as the ELEY Practical Rimfire Challenge.

Similar to the Precision Rifle Series (PRS) and 3GN Precision, which collectively represent one of the fastest growing shooting disciplines around, the rimfire challenge pushes the limits of the .22LR cartridge with nine stages ranging anywhere from 13 to 289 yards.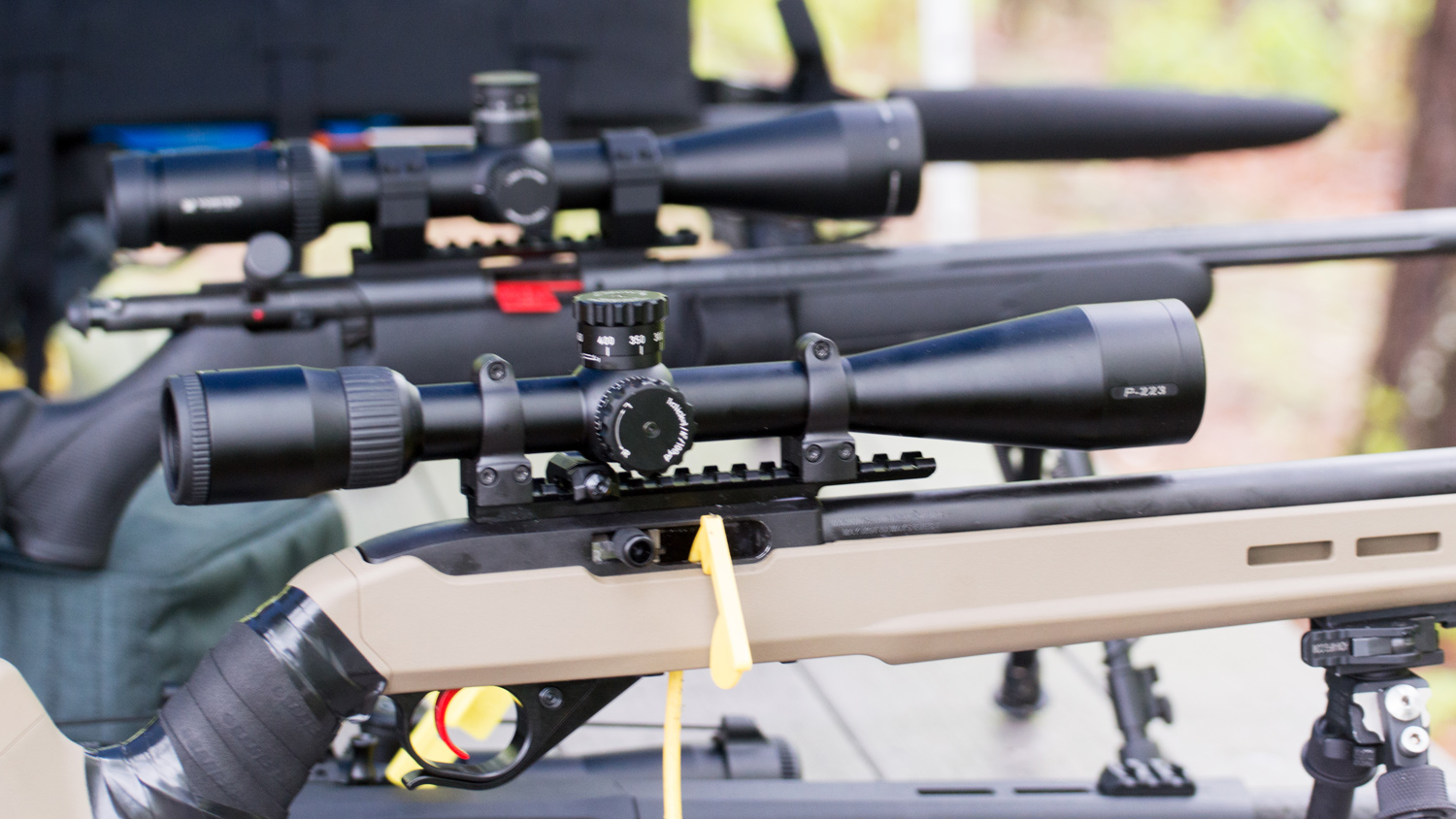 This new discipline presents a rare opportunity to compete in a rifle series that doesn't require a lot of money for guns or gear (although if you want to, the sky is the limit!). Any shooter, whether junior, professional or amateur, who has a .22 bolt-action or semi-automatic rifle can shoot this match. One such participant, Darren Fankhauser, traveled all the way from Denver, CO, to compete in the challenge. He mentioned that he owned a Ruger 10/22 rifle and thought to himself, "Why not give it a try?" It was Darren's first time competing and he remarked that he's "definitely coming back for the next match in September."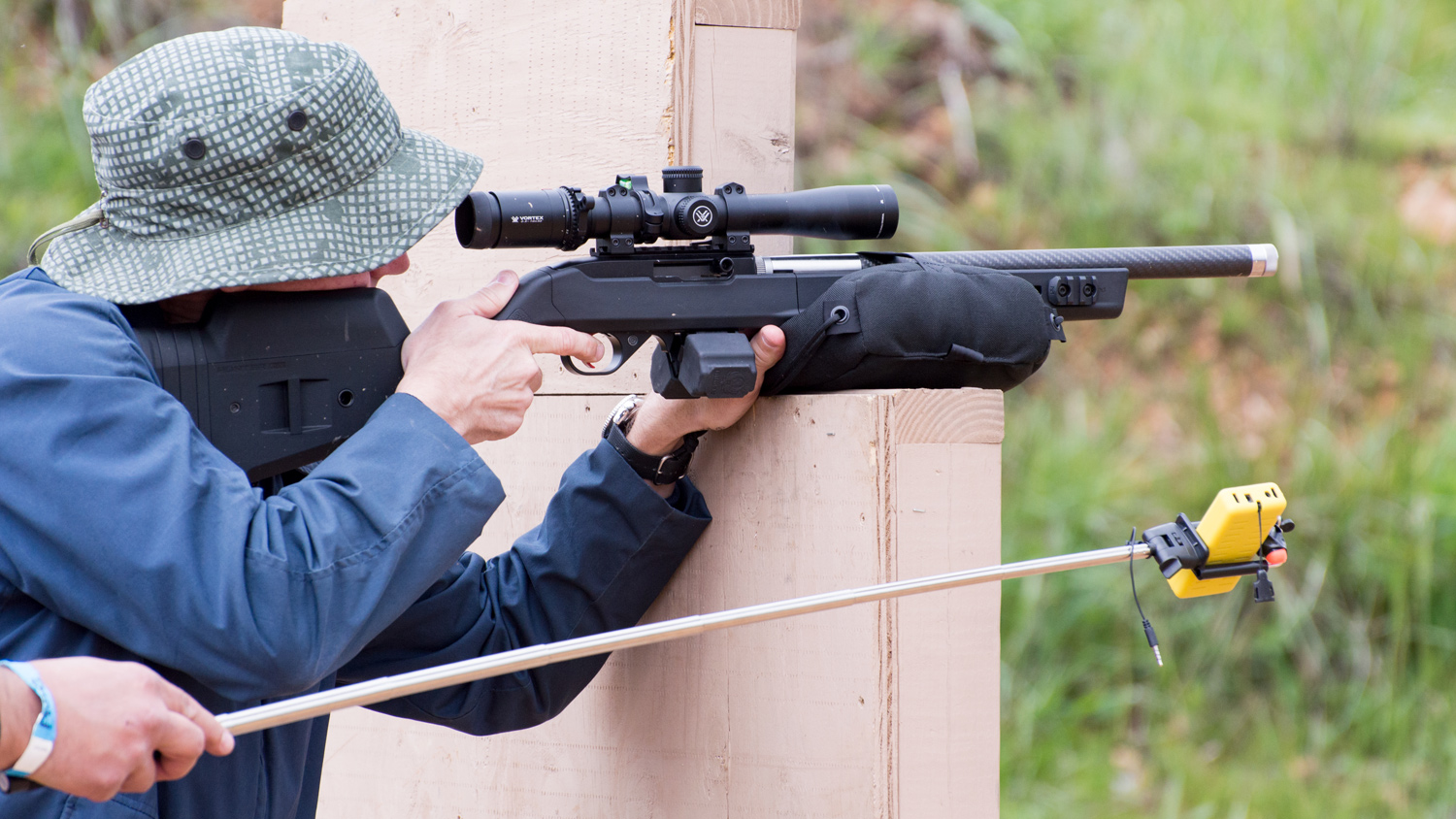 The ELEY PRC held in May was the second of three conducted this year. Many shooters from the first match earlier this year returned—and with $10,000 in awards, it's easy to understand why. In total, there were about 50 shooters that braved the cool, rainy and muddy conditions for their chance at some trigger time, an all-around good time and of course—the generous prize table.

Shooters went through a total of nine stages that evaluated their accuracy with a rimfire rifle. Each stage has a unique set up, and Match Director Tom Pohuski told me that they "will never run the same stage twice." Stages consisted of shooting from prone, kneeling, standing, barricades and on the move. Each timed stage tested shooters as they attempted to hit all the targets in order, within the par time. Mistakes result in points being docked from stage scores.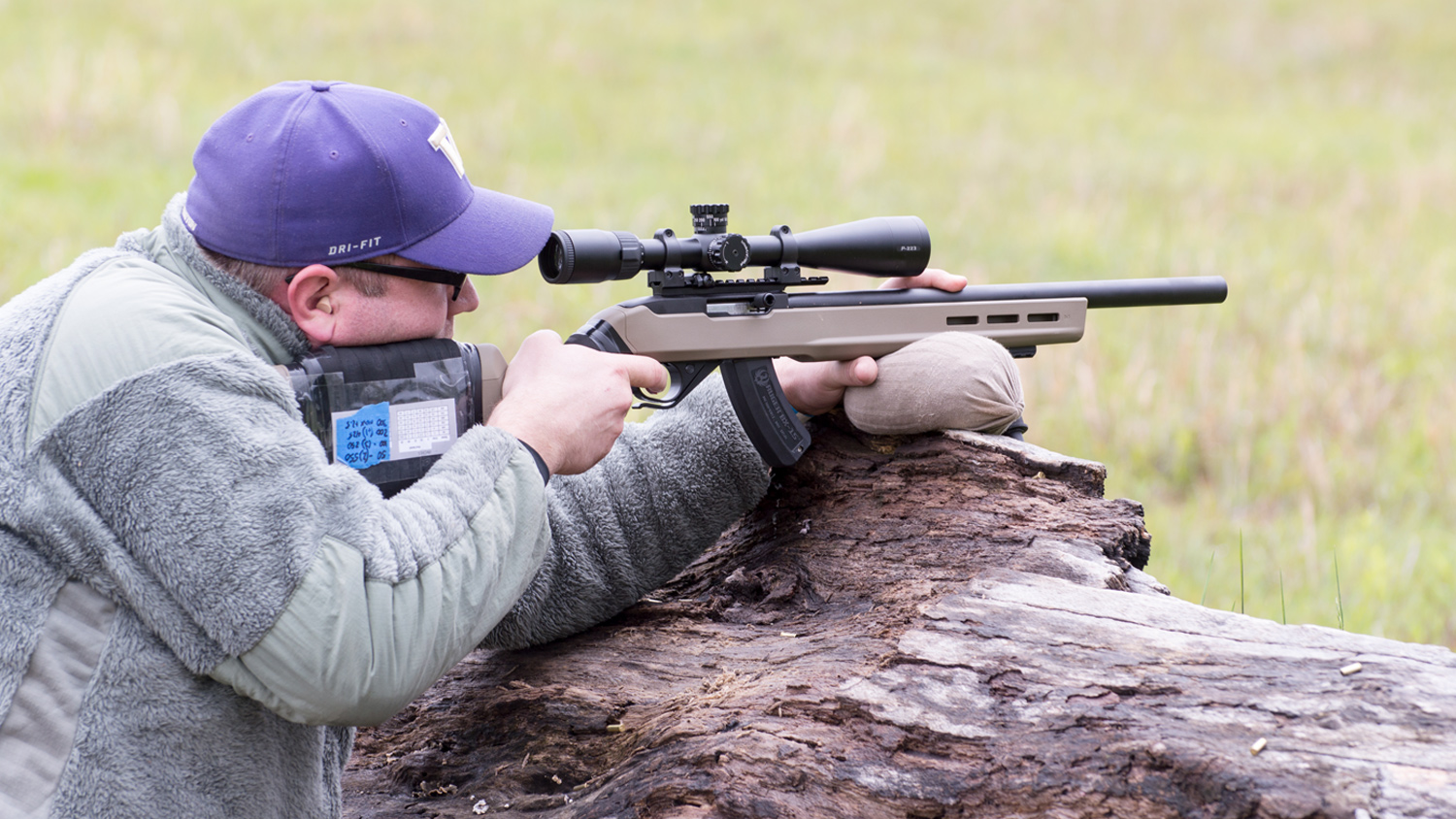 Furthermore, as technology continues to improve, there are more options available for competitors and match directors alike. The equipment that a shooter uses can sometimes make or break them, especially with companies coming out with state-of-the-art ammunition like ELEY Force and accompanying online lot analyzer, or innovative bags from Armageddon Gear. Spotters were aided with light reactors from LightReact hooked up to the targets. Hits flashed red upon impact—simplifying the scoring process for all involved.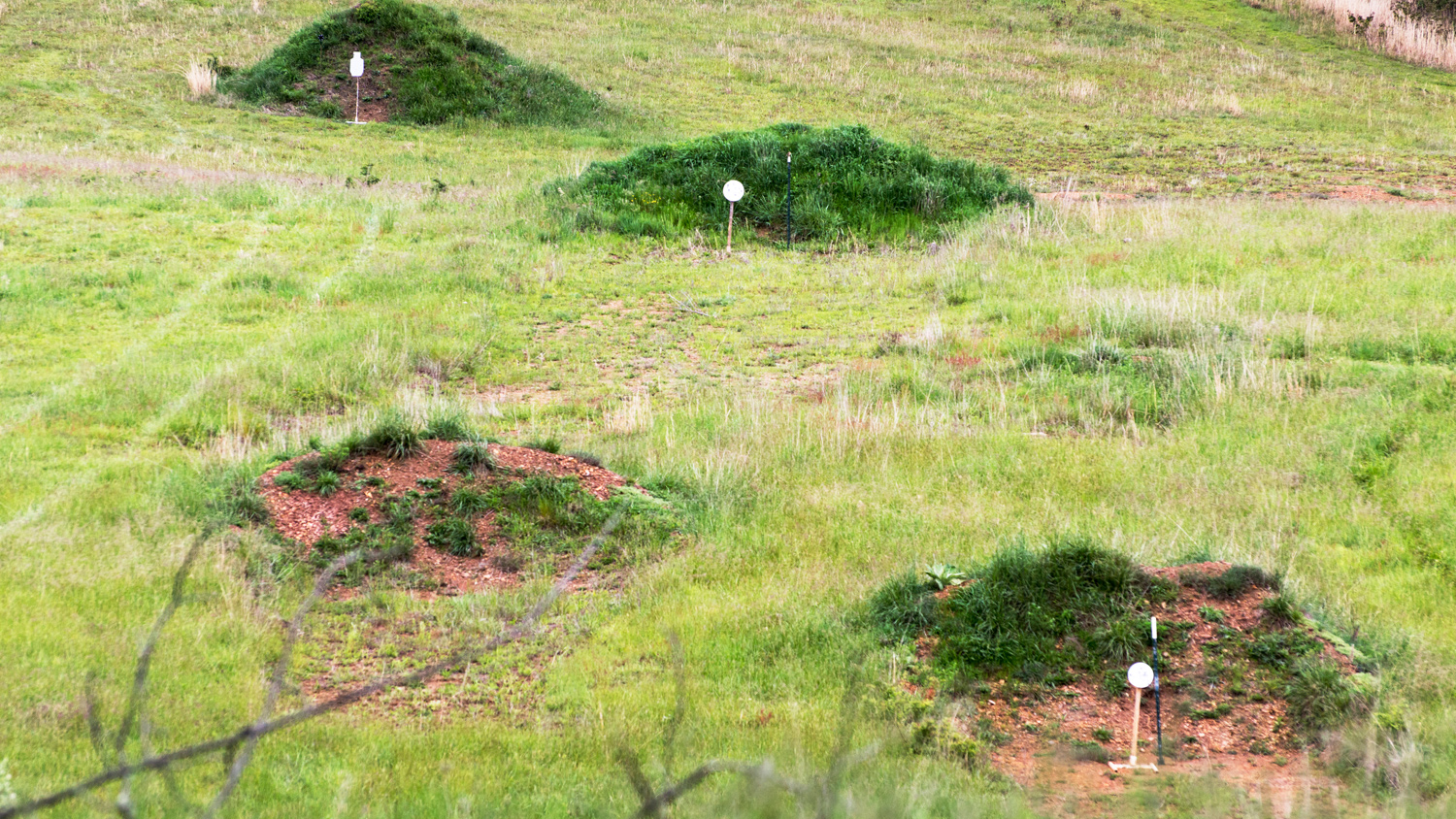 Overall, shooters enjoyed a chance to compete in a .22LR precision shooting competition, optimizing skills that can be carried over to other opportunities as well. With the practical rimfire challenge functioning as a "PRS Lite"-type of competition, it gives shooters trigger time they otherwise wouldn't get. It can be good prep for the hunting season since the last rimfire match is right before the season starts.

The second ELEY Practical Rimfire Challenge winner was Josh Bartlett. Michael Garnett and Brix Birckner rounded out the top three in second and third place, respectively.

PNTC owner Cole McCulloch said, "The technology has finally caught up to what many competitive shooters want now—precision-level accuracy in a .22 cartridge. Now, a .22 can be used in competition out to nearly 300 yards. Companies like ELEY, Volquartsen and Kahles have really stepped up to the plate. We worked with them closely testing out their equipment while developing this new discipline of .22 precision rimfire."

The next ELEY PRC will be in September. For the 2018 season, shooters can expect to see an increase to a total of five matches—instead of three. Be sure to sign up so you can participate in this exciting new precision rimfire rifle discipline!

Photos by John Parker