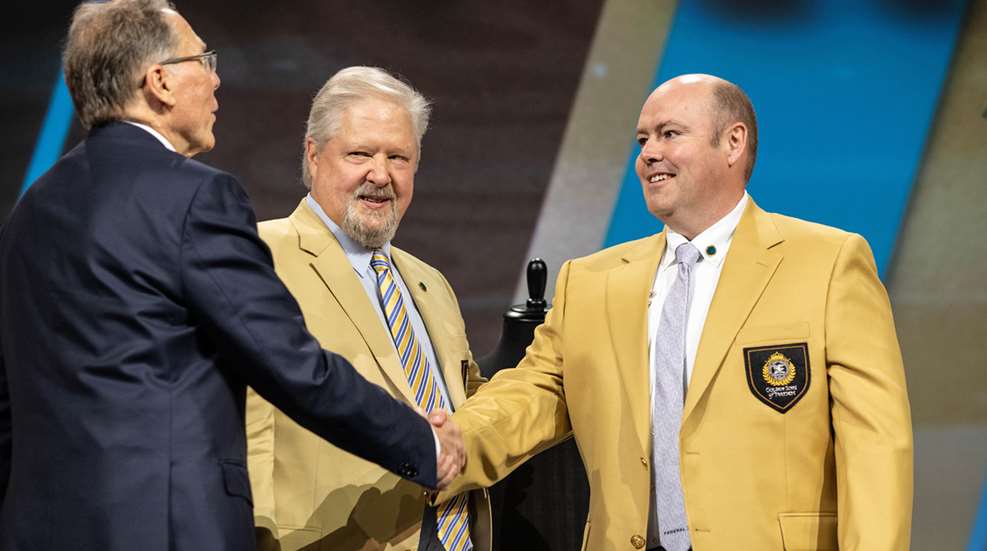 It
's
official: Federal Ammunition has joined the
NRA Golden Ring of Freedom
. The high honor was bestowed to Federal at the 148th NRA Annual Meetings and Exhibits held in Indianapolis, IN, earlier this month.
Membership in the NRA Golden Ring of Freedom is limited to those who have given cash gifts or assets to the NRA to the tune of $1 million—or more. The NRA Ring of Freedom is dedicated to building relationships with patriots seeking to secure the future of freedom. Its mission is to gather the resources required to help preserve the uniquely American liberties set forth by our Founding Fathers in the Second Amendment for the freedom to keep and bear arms.
Jason Vanderbrink, president of Federal Ammunition, accepted the coveted gold jacket, which is the signature item for members of the NRA Golden Ring of Freedom, at the Ring of Freedom Celebration on April 26.
"NRA is honored to welcome Jason Vanderbrink and Federal Ammunition into our NRA Golden Ring of Freedom family. We are grateful for their continued generosity and commitment to help with NRA's efforts to preserve and protect our Second Amendment rights for future generations," said NRA Executive Vice President, Wayne LaPierre.


Learn more about Federal Ammo by visiting 
www.federalpremium.com
.