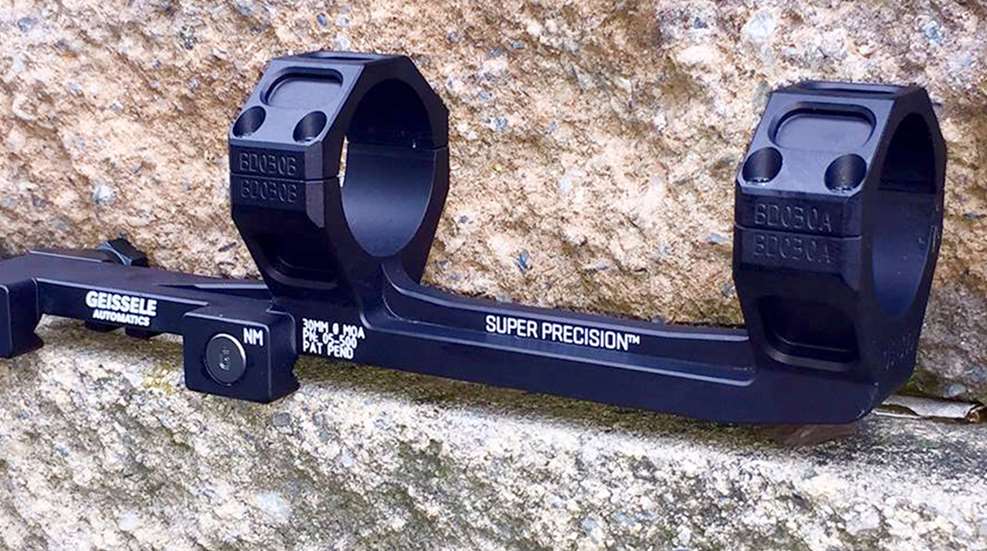 They say timing is everything and it was never truer than in late 2015, when Bill Geissele of Geissele Automatics (best known for their triggers) invited me to look at new tooling for a new product, their precision one-piece scope mounts. At the time the initial production run of "Super Precision" scope mounts was rolling off the assembly line. Bill described in great detail how Geissele engineers, including Bill himself, went to great lengths in planning, designing and producing these precision scope mounts. [Editor's Note: John wrote a short article detailing the project that can be found here: www.ssusa.org/articles/2015/12/10/geissele-scope-mount-preview.]

I mentioned to Bill that the NRA and CMP were in the process of rewriting the rules for Service Rifle, and among the most dramatic was the addition of 4.5x optical sights. This new rule allowing scopes necessitated a reliable scope mount.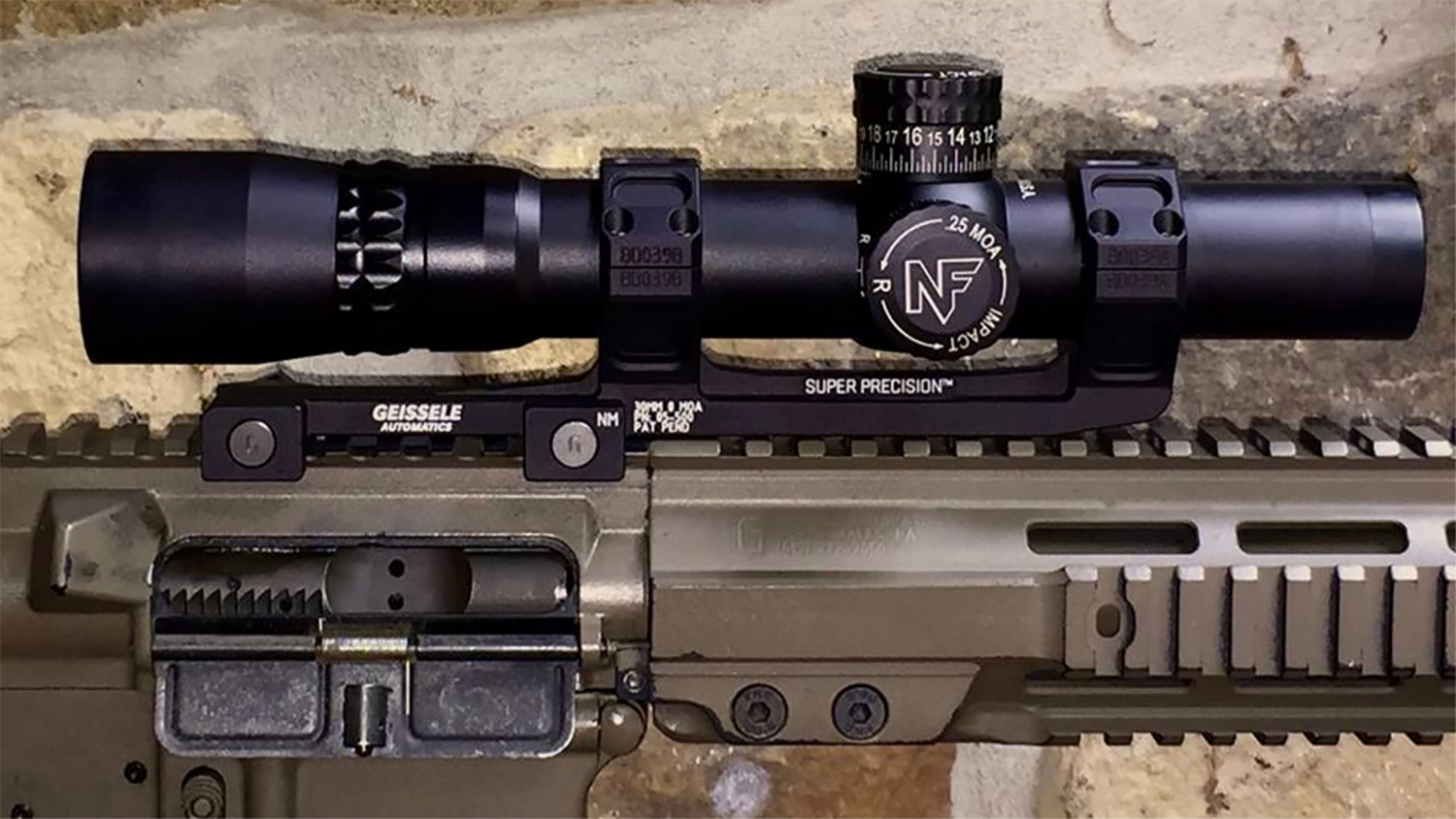 Bill is a great friend to the High Power rifle community. He is a Master Class Distinguished Rifleman and a truly seasoned competitor—having spent many years with the New Jersey State Service Rifle team. Bill agreed that a designated "Super Precision" scope mount for High Power was something he would like to offer and his experience in this sport means he really understands how to develop products that help move the sport into the future. Bill said to me, "Draw me the dimensions you think we need and we'll work up some prototypes."

A scope mount for NRA High Power rifle has many unique needs and should be designed by a competitor. I was flattered Bill allowed me to influence the design of this new product. For several weeks I worked with Bill and his engineers providing dimensions and layout input, taking the data and running it through their program, then printing a functional plastic 3D model. They would send me the model which I would install on my rifle, take measurements and make notes. This process would repeat until we finally got it working properly.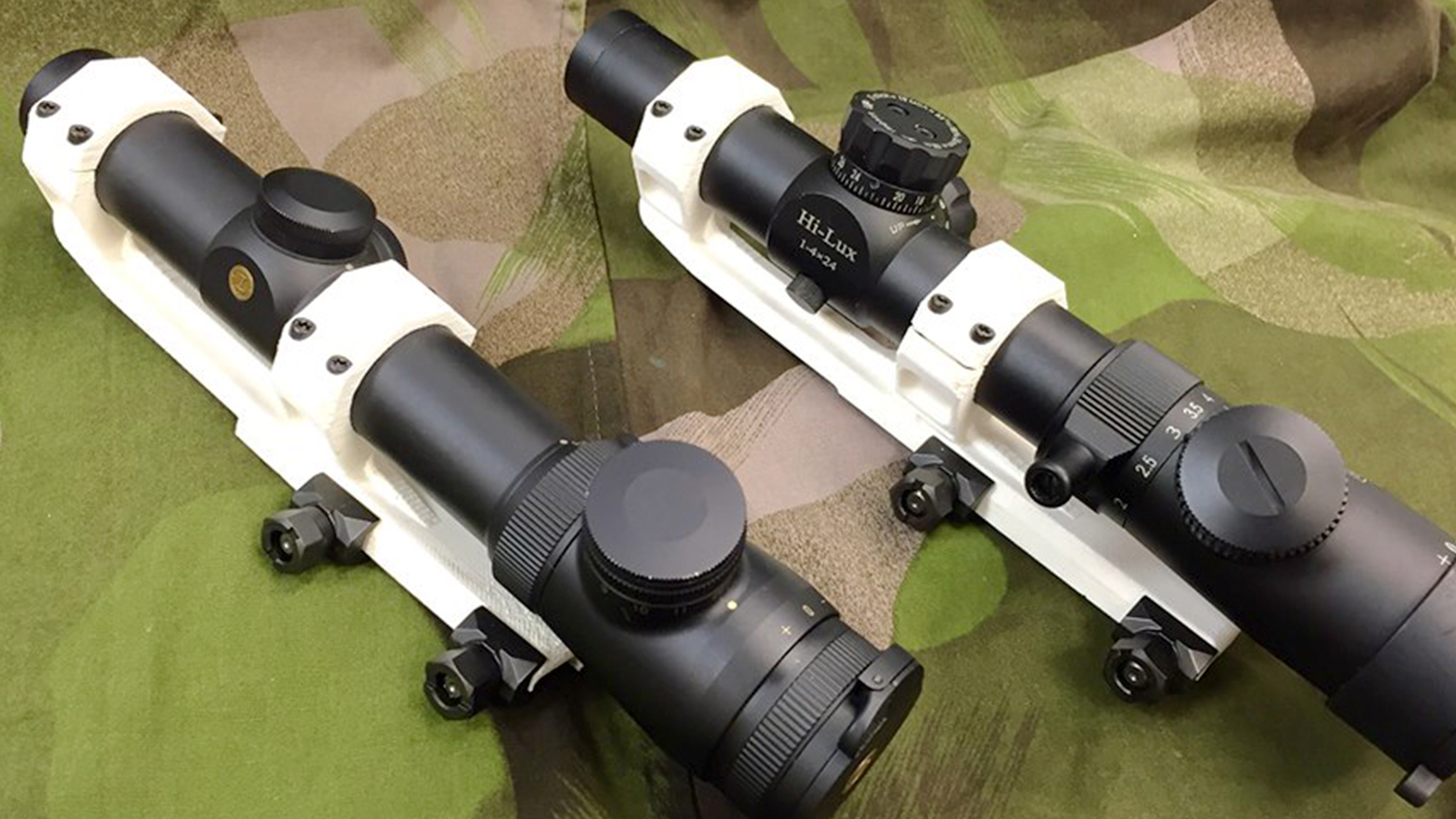 In order for a scope mount to work well for NRA High Power rifle it requires some compromise. The height and placement of the scope that works best for prone is too low for offhand and the correct orientation for sitting is different than either offhand or prone. The eye relief is also extremely critical because when shooting from position the scope needs to be mounted considerably farther forward than what's used on your typical deer rifle or precision setup.

Careful testing and re-testing, as well as querying shooters from all over the country allowed for the best compromise dimensionally to make one mount work extremely well—in all positions. The product is low, has ample clearance under the ocular lens, spacing between the rings to allow fairly unrestricted scope placement (even scopes with oddly positioned turrets), and is positioned far enough forward on the rail to produce the optimal eye relief required for Across the Course shooting.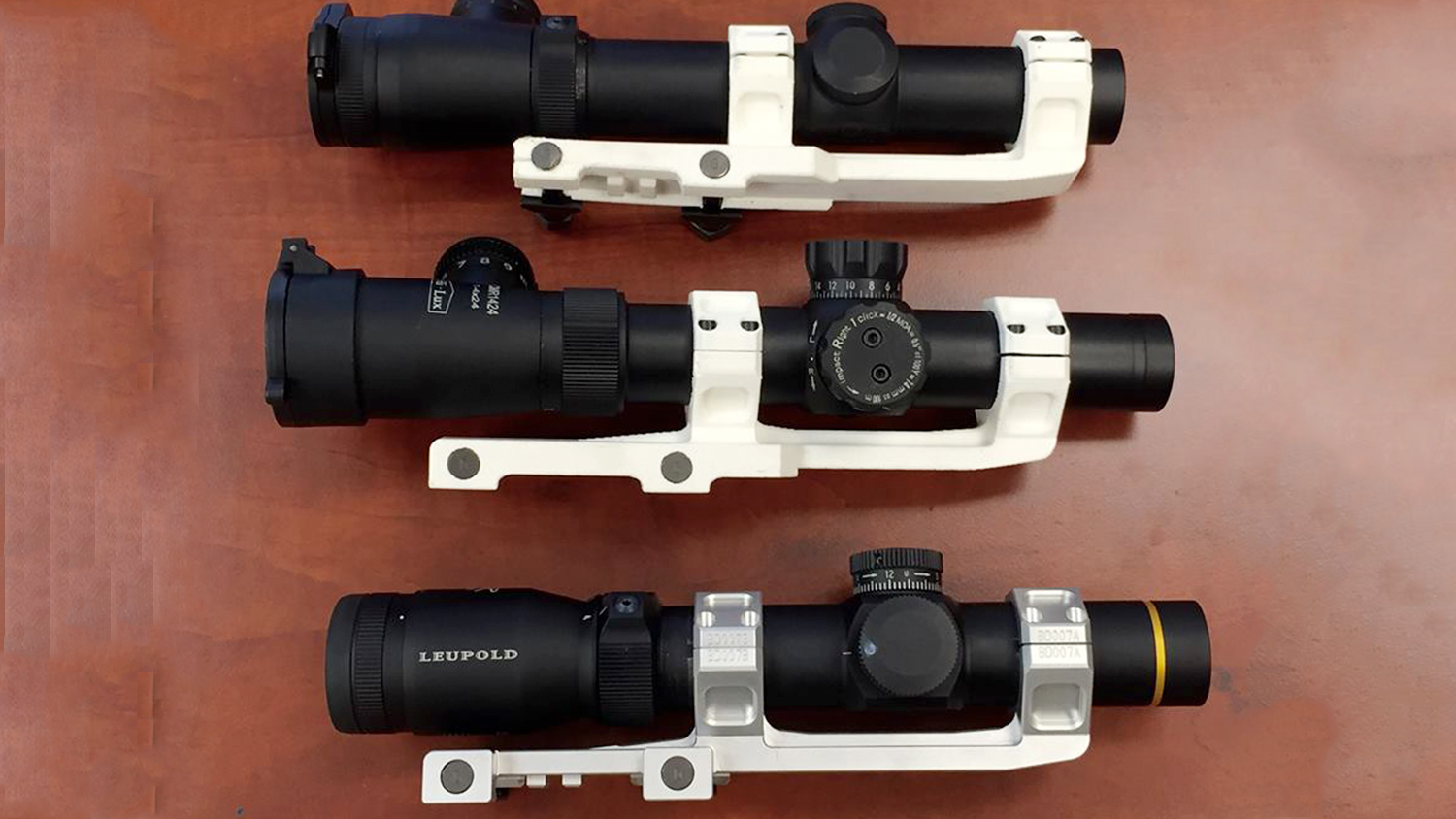 I spent a few days testing the repeatability of this scope mount after installation, and it rivals everything else I have tested so far. If your upper receiver has a truly straight mil-spec rail this scope mount will come back to mechanical zero every single time you remount it, it's just that good!

The real test would be shooting in actual competition. Over the next two weekends I shot an 800 point Across the Course match at University Rifle Club in Pennsylvania, and once again the following weekend at the Bridgeville Rifle and Pistol Club in Delaware. I shot a 792-36X and a 794-37X respectively. The mount functioned perfectly and even more importantly, allowed the use of the optics without having to compromise my positions. That is 100 percent due to the design and fit of the scope mount being perfect for NRA High Power Rifle. A great rifle and a high-quality scope are paramount, but it is the mount that ties it all together. A great scope on an inferior mount produces unreliable results and in the highly competitive environment of NRA High Power Rifle there can be no compromise for precision.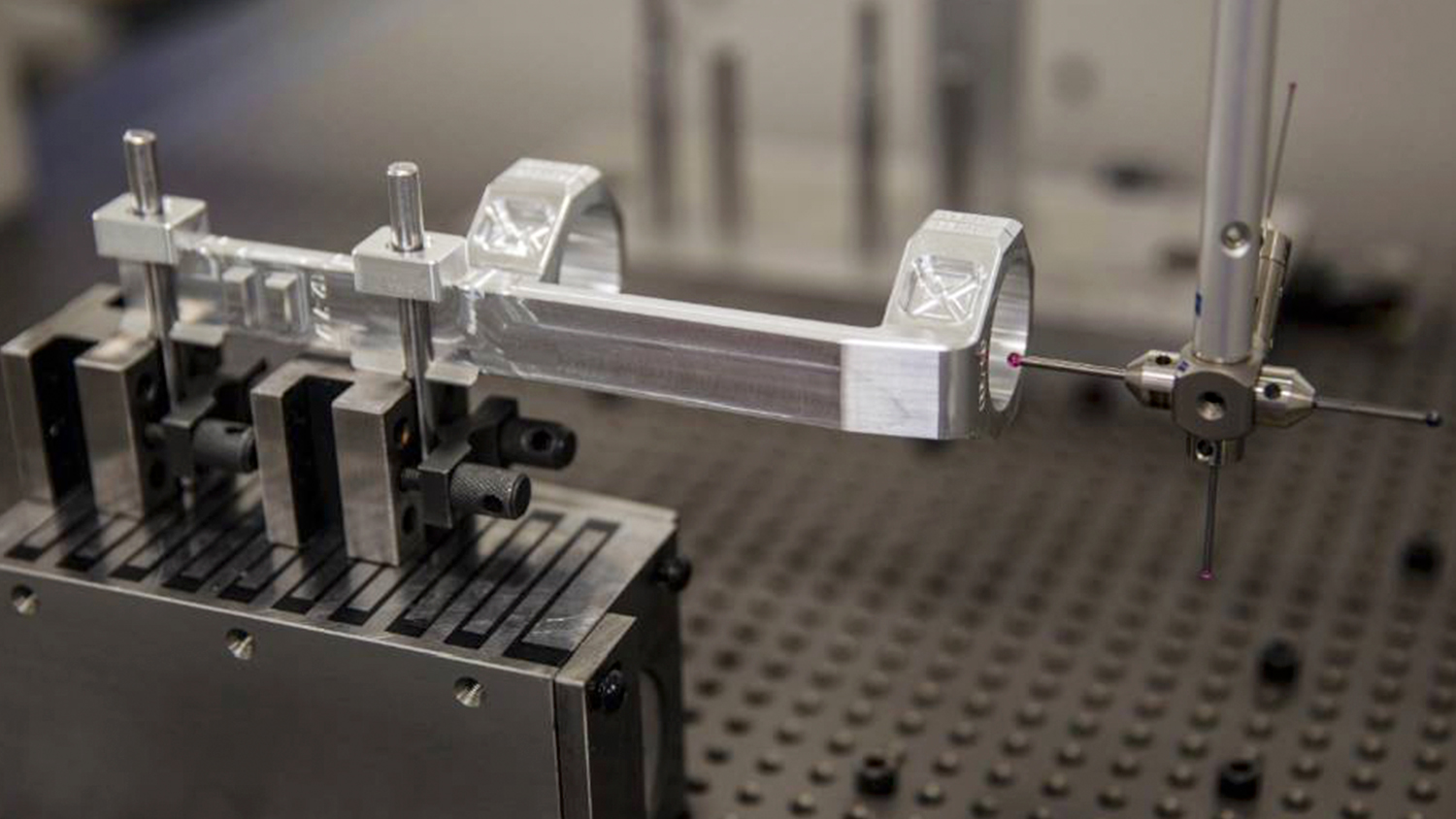 The end result is the superior 05-500 series of Super Precision High Power Scope mounts are built to be rigid with exacting tolerance, flawless fit, finish and attention to detail. The mount features four shear lugs precision machined to the minimum tolerance of the MIL-STD-1913 Picatinny insures that the optic stays in place under recoil and bolt carrier inertia. The scope caps are individually serialized and line bored with the body created in a single operation for a precision fit with the scope body that allows proper torque without fear of crushing or deforming the scope tube itself. The precision boring process removes the necessity of ring lapping which is nearly always required in lesser quality ring mounts. This mount is scheduled to be available in a couple different heights, as well as Olive drab and FDE hard coat anodizing. The Geissele Automatic "Super Precision" product line of scope mounts has truly raised the bar in optic mounting platforms.

For more information on this and other Geissele Automatics products, go to geissele.com. You can also contact me at [email protected].