by
Art Merrill, Field Editor
posted on February 21, 2018
Support NRA Shooting Sports USA
DONATE
What's your mission? At 126 years straight, America's oldest continuously running annual rifle competition is the Arizona State Rifle and Pistol Association's annual Washington's Birthday Match. Here, it's all about the Arizona Scorpions Juniors team, mentoring new shooters—and having fun.

"I come out every year just to get my butt kicked by the Juniors," said one competitor. "And they do it."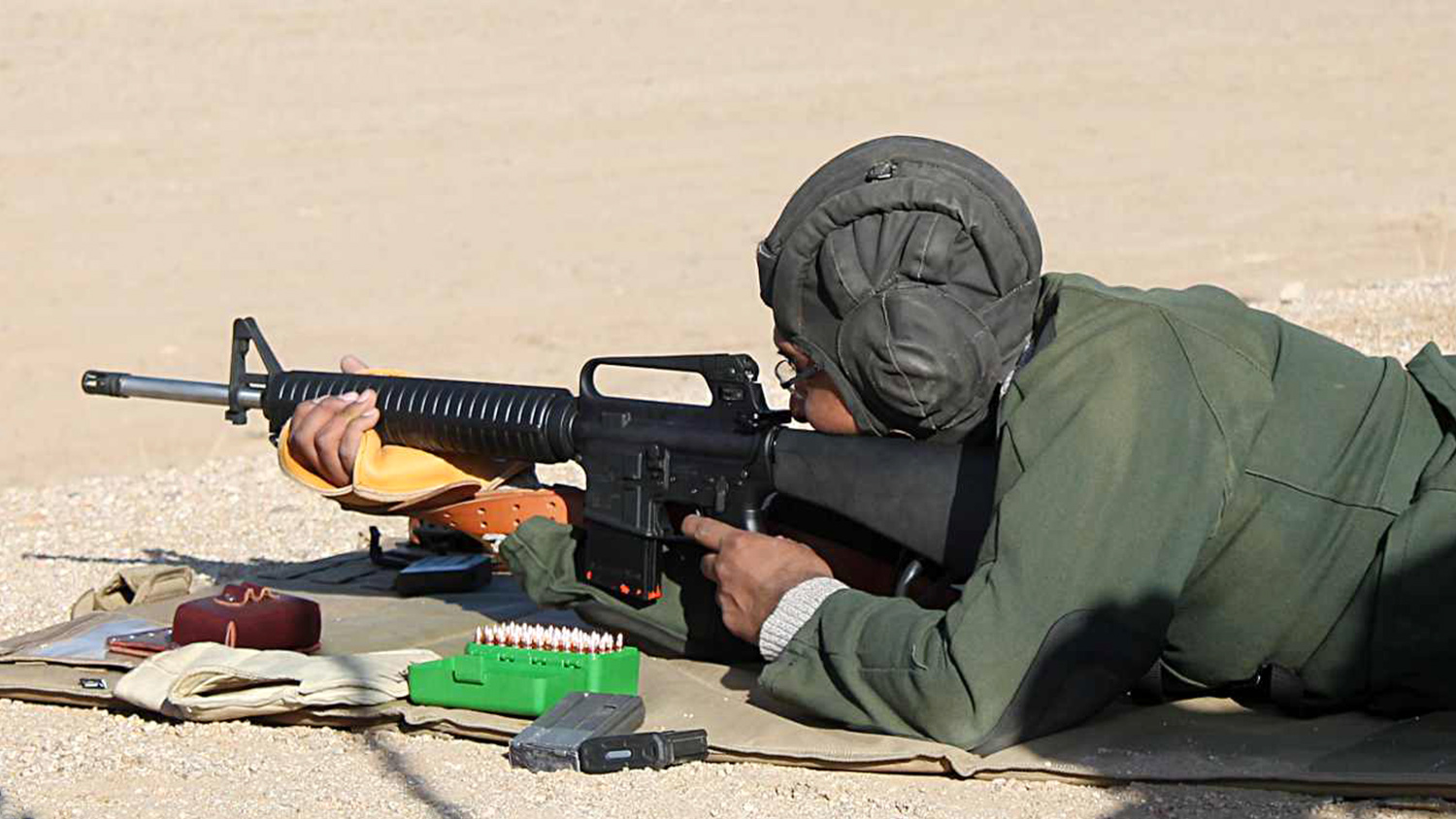 This annual Washington's Birthday (WBD) Match is a four-person team competition, which may count much toward its popularity. Combined with its informality, there's no better opportunity for friends to shoot together while enjoying the no pressure atmosphere of laid-back competition. The WBD match is unsanctioned, so there's no need for pre-game jitters and concern about reporting scores—it's pretty much a "run what ya brung" event for any military-style rifle.

Newbies welcome
Part of the fun is in the selection of a team name, like "Aunt Mimi's 3 Musketeers" and "Pot Shots." I've been attending the WBD Match for years, but 2018 is the first year I couldn't get a team together, so I instead registered as a pickup player and got drafted by "Forman's Fusiliers." Team Captain Andreas is a former Junior shooter who "aged out" a couple years ago, and Corvy is new enough to high power that he needed loan of my glove and mat. Our fourth member was my frequent shooting buddy Jason.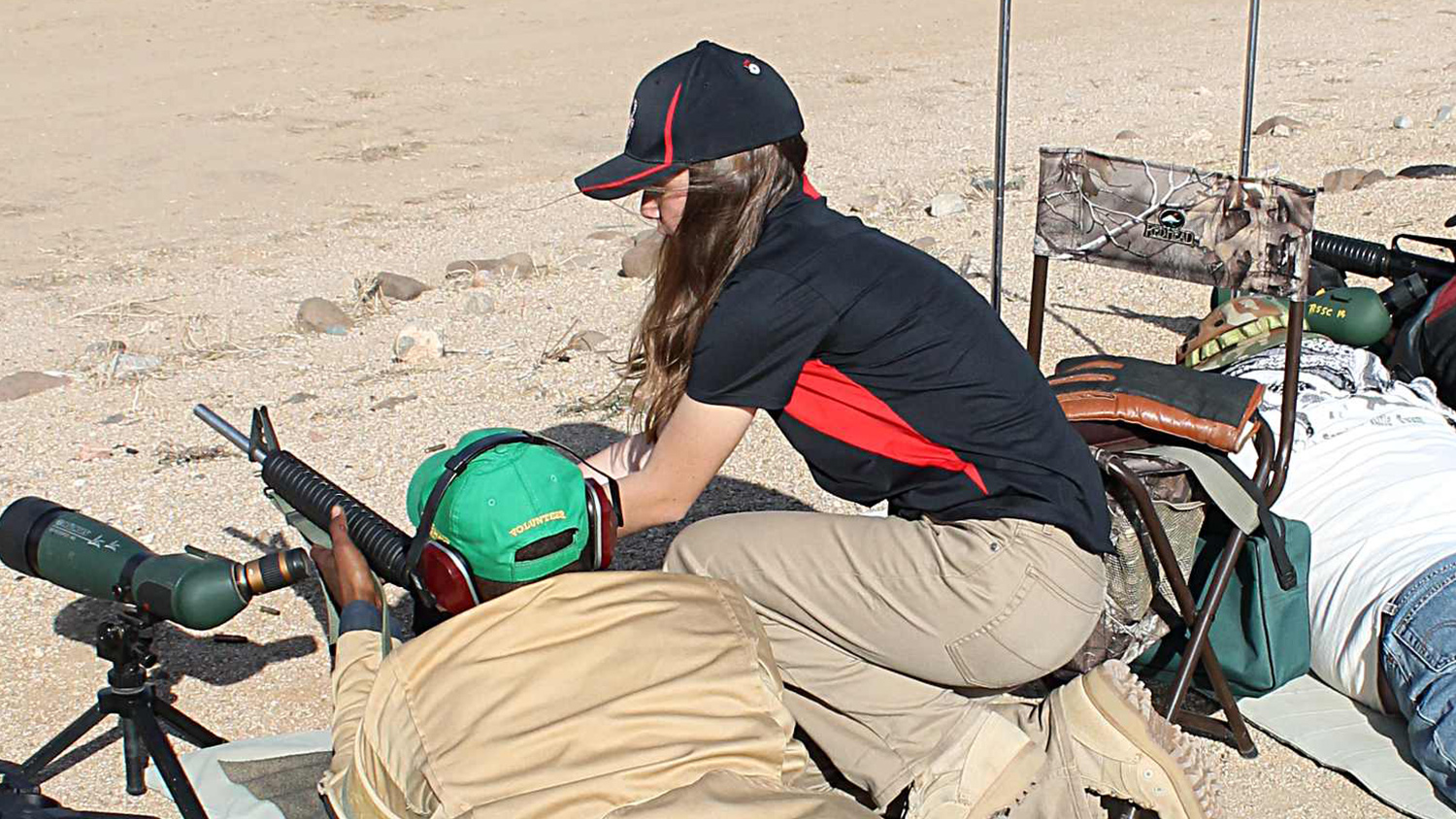 All WBD Match across-the-course (XTC) shooting is done at 200 yards, with reduced targets for the 300- and 600-yard stages. Not moving back to 300 and 600 yards avoids complications (and longer-range intimidation) for the inexperienced and means everyone can park at 300 yards and everything can be set up behind the 200-yard line. With 37 teams and 146 shooters at this year's event, KISS and organization was extremely important.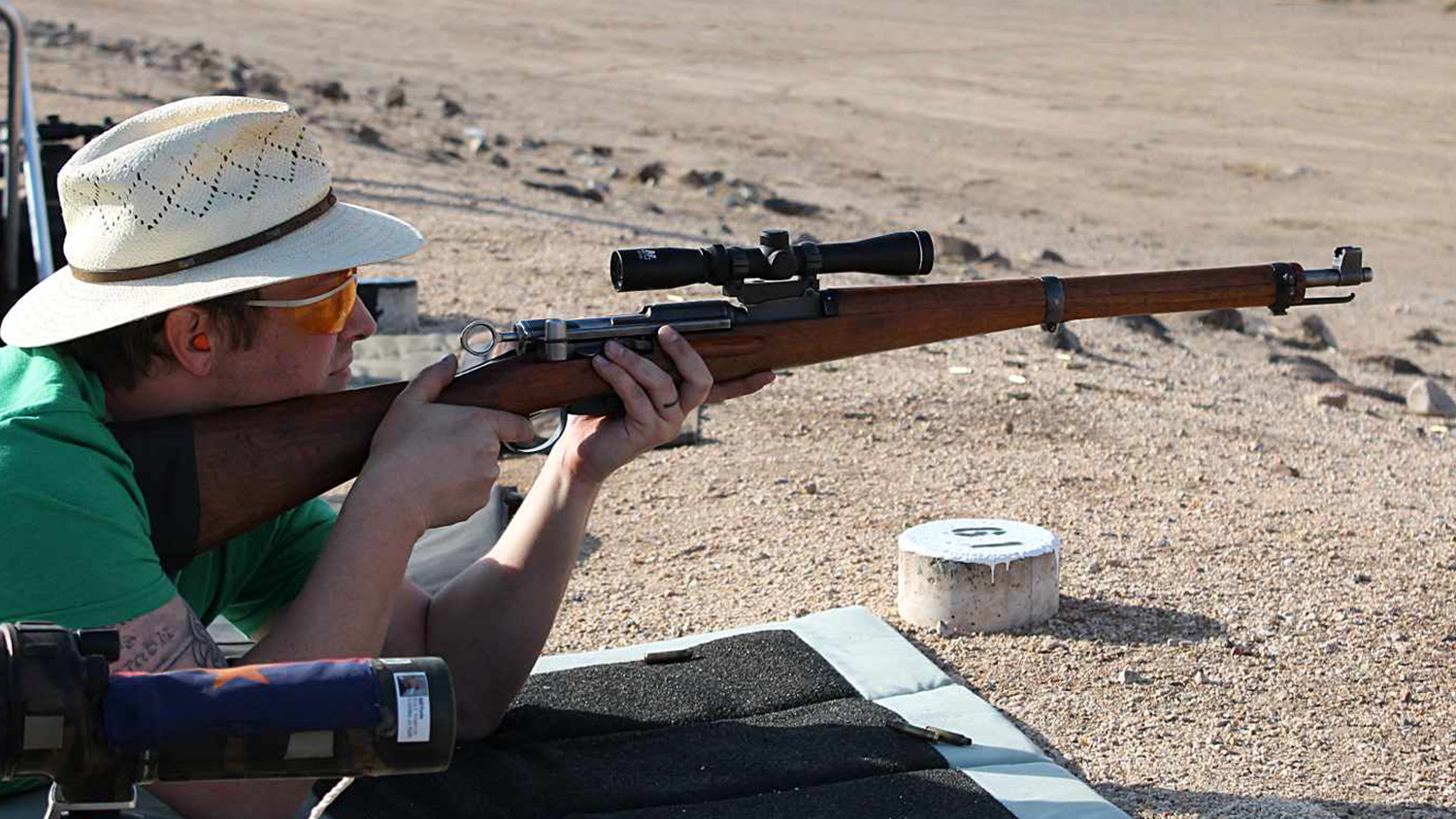 While the event attracts a majority of serious high power shooters replete with serious Service Rifles and their serious competition gear, nearly half the participants are newer shooters or those who come out just for the fun. This year's match was typical in attracting shooters of all skill levels, and I scored for "Three Men and a Lady," the team on the target next to mine. The three men were shooters but none were involved in formal competitions, and the lady was young Sophia Franco, 13 years old and stepdaughter of her teammate, Jarrod Pasco (both are pictured at the top of this article). Sophia had never shot a match before and her sling-less, lightweight AR with red dot CQB sight wasn't set up for this kind of shooting, but with plenty of encouragement from Jarrod and others she hung in there and fired all 53 shots.

"I really like the rapid fire part," Sophia said, and she was fascinated when I showed her how to set up her spotting scope directly behind Jarrod to watch the bullet arc in its path to the target.

Carnival!
There's a carnival atmosphere to the match, which starts with flag raising and the national anthem just after sunrise, concluding in the evening after the awards ceremony. Lots of folks bring family and friends, babies and dogs, and set up portable ramadas for shade from the desert sun. There are swap meet tables; small vendors vending custom shooter's belts, custom earplugs and the like; and raffles, including for a restored M1 Garand. Match Director and unofficial Grillmeister Scott Rovelli grilled up a burger and hot dog lunch served during the noon break between Relays Two and Three.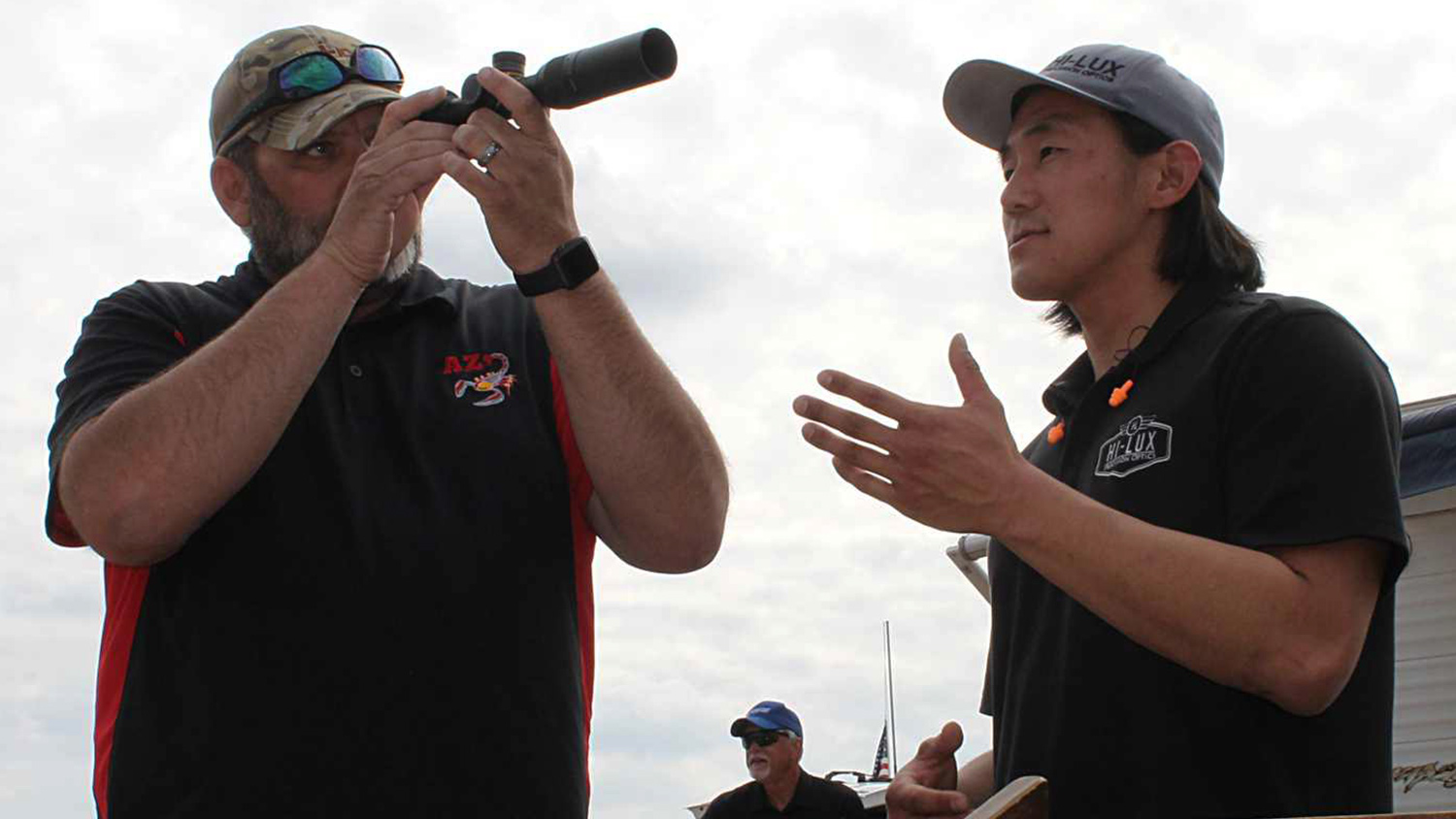 Hi-Lux sent Marketing Director Christopher Wu to the match along with examples of that company's new XTC1 4x34 riflescope that fills the bill for new high power rules permitting optics on Service Rifles. Curious shooters examined the scopes, and Hi-Lux awarded one each to the winner of the Match winner, High Junior and High Woman shooter. Wu also left behind six more of the new scopes donated to the Juniors team.

"We want to support the juniors," Wu said about the generous donation.

Kids to Congressmen
And that's the whole purpose behind this 126-year running match. All profits from WBD Match entry fees, T-shirt sales and raffle tickets goes toward supporting the financial costs of running a Juniors program and sending the Scorpions to the National Championships. The rest is accomplished by volunteers.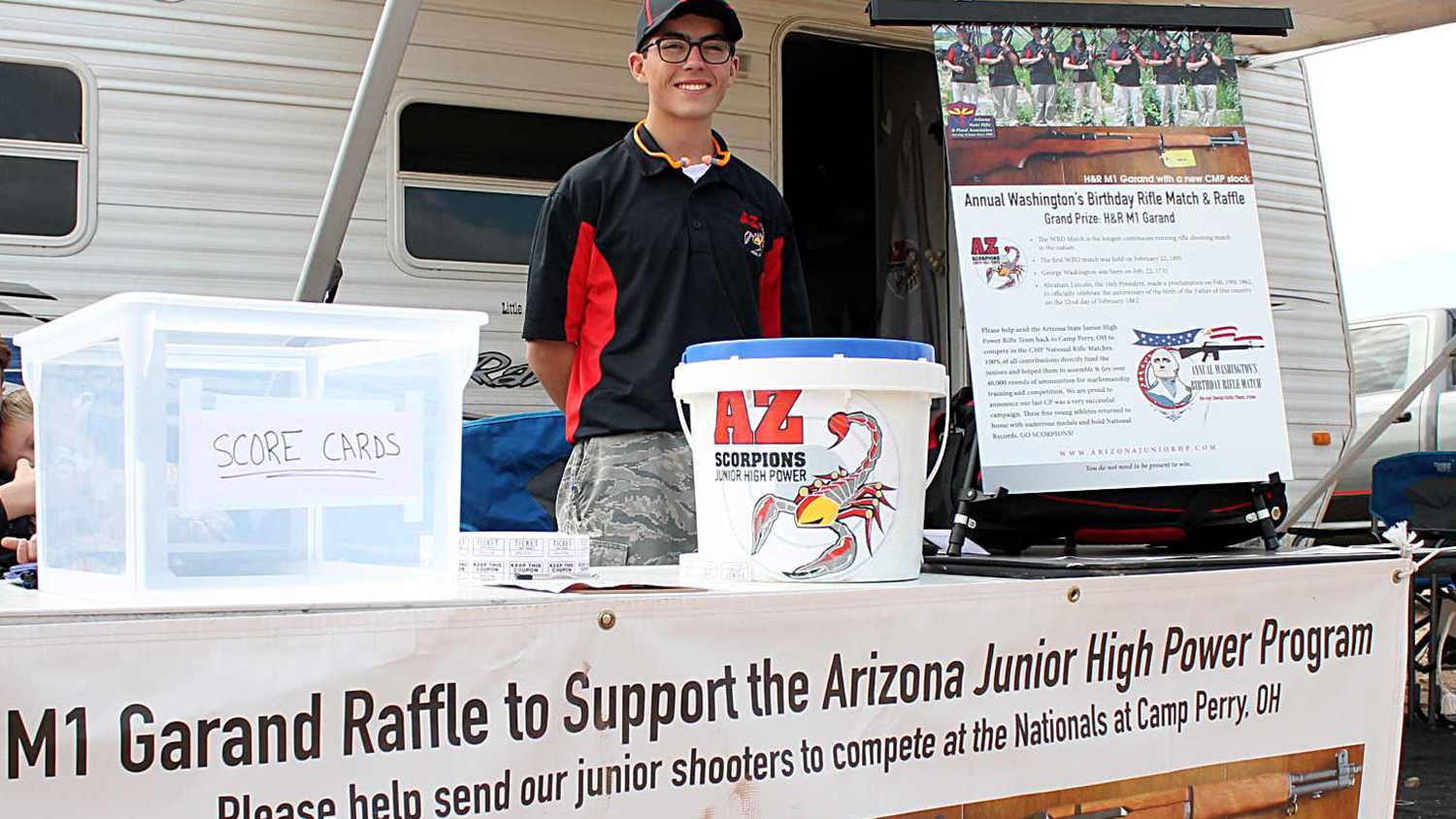 "The volunteers and the support of the Arizona State Rifle and Pistol Association are the most important part of our Juniors' success," said Arizona Scorpions Head Coach Randy Jackovich.

Quang Nguyen, who leads the Scorpions' program, said the real payoff in an effective Juniors program isn't just in setting national records, which Scorpions have done; rather, it is in how it develops youngsters into leaders.

"Among our recent past Juniors, we have an Air Force pilot and a Navy pilot just getting out of the academy," Quang said. "We've got two Army ROTC kids, two Navy Midshipmen and two Marines who just graduated boot camp." Among those midshipmen is Quang's daughter, Sarah, who is in the U.S. Naval Academy Class of 2021.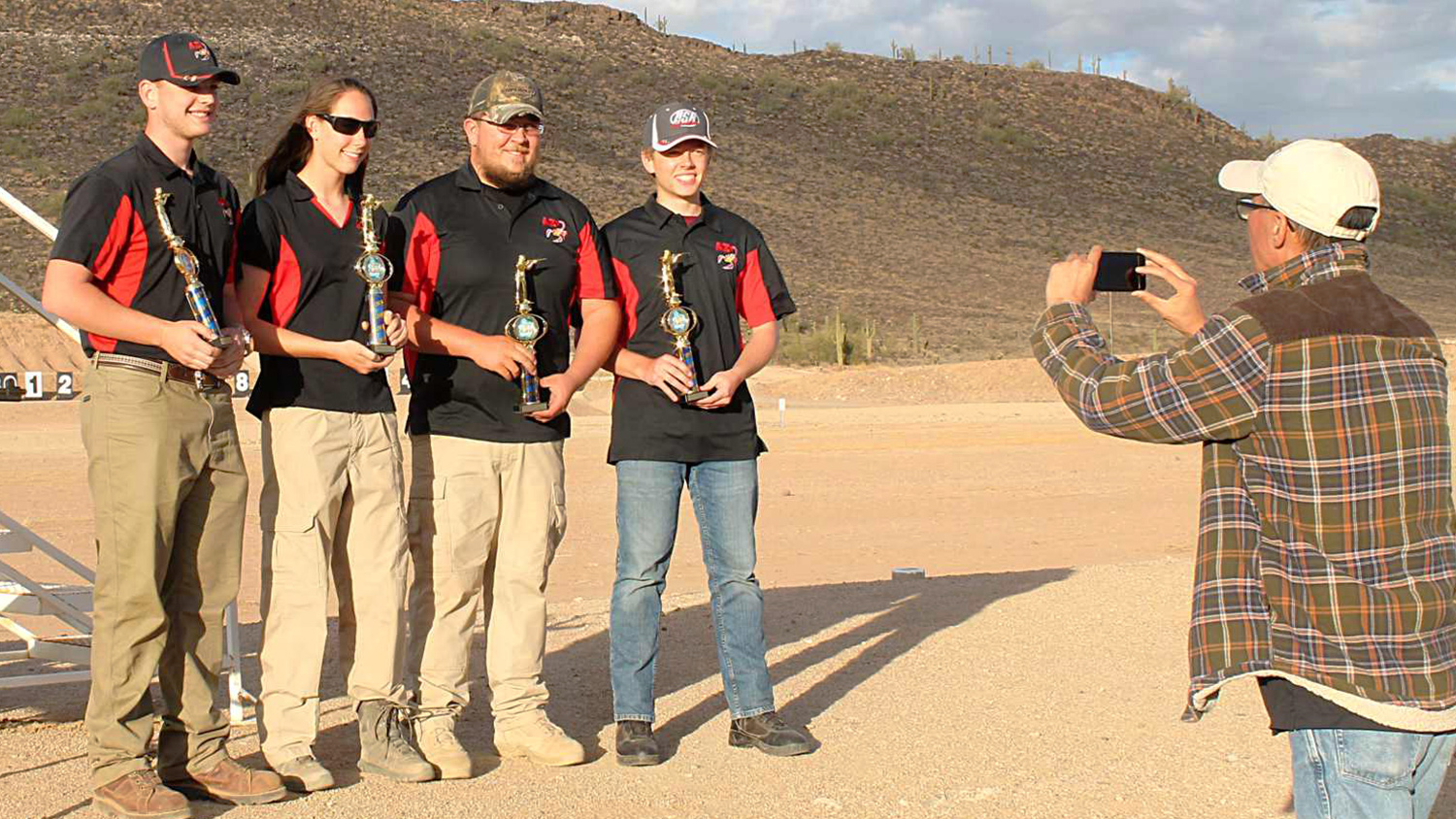 "These kids are our future," Randy said. "They're going to be our congressmen and leaders. We don't just teach them how to shoot; we teach them to be good citizens, to shake hands and look you in the eye. They're all great students. And they're going to be great adults."

And that's also the point in introducing new, young shooters to the sport.

"Have you got an extra 'Head Coach' business card?" I asked Randy. "I know a young lady who may want to talk with you." Before I went up to the line to shoot on Relay Three, I gave the card to Sophia.

Each year the WBD Match awards ceremony includes handing out two dozen plastic ammo boxes affixed with a small engraved plaque commemorating the event. Though seemingly minor, these small awards serve as encouragements and reminders of good times. Awarding them is as informal as the match itself.

When Match Director Bill Poole was down to the last ammo box he said:

"Let's give this one to a youngster at her first match, who wants to join the Juniors!"

Sophie ran up to center line for her award, and with a big smile and to cheers and applause, ran back to stand with Jarrod in the crowd of shooters.

Mission accomplished.