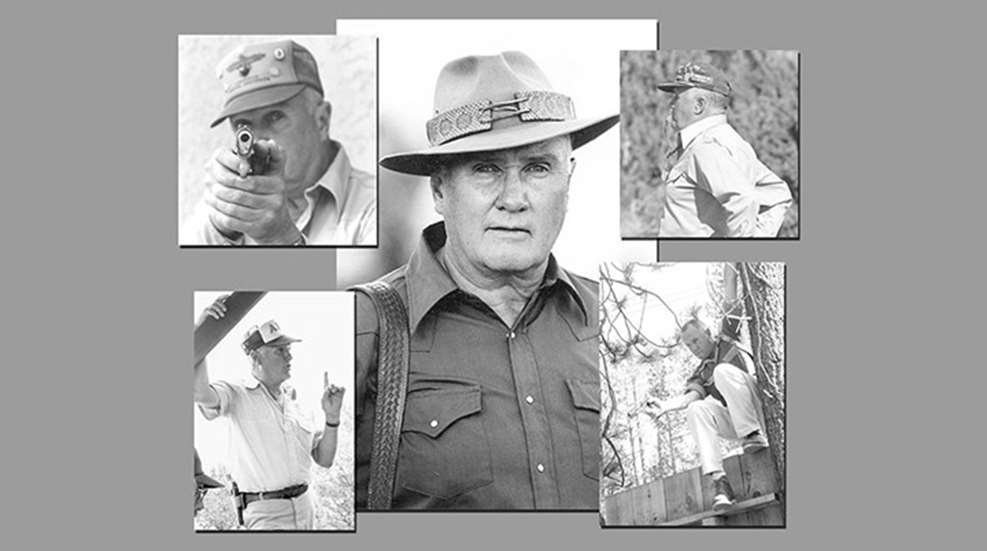 This Memorial Day weekend, Gunsite Academy in Paulden, AZ, will host a special one-day match honoring founder Jeff and Janelle Cooper's 100th birthday. A self-described "retro" event, the Jeff Cooper 1911 Memorial Shoot will allow competitors to only use single-stack .45 ACP 1911 pistols—just the way Cooper would have liked it.
Competitors will face some of the legendary Cooper courses-of-fire at the match, and the final 16 shooters are to face off in the famous "J Ladder." The details for the match are still coming together.
The idea for this special match came from the late Jack Furr, who was a former Gunsite staff member. As the Cooper 1911 Memorial Shoot is meant to honor the father of modern pistol shooting himself, there will be no red-dot sights, race holsters, extended magazines, revolvers, double-action pistols or striker-fired pistols. The goal here is to use what Jeff Cooper would have worn and shot.
Awards will be presented at the conclusion of the event, and there will be a separate contest for the best "BBQ Rig," which can be any pistol or revolver, holster, belt and gear, etc. Judging for the best "BBQ Rig" award will be based on looks alone.
The Jeff Cooper 1911 Memorial Shoot is scheduled for Sunday, May 24 at Gunsite and is capped at 100 competitors. A special retro t-shirt and lunch is included with the registration fee, and some of the proceeds from the match will benefit the Jeff Cooper Legacy Foundation. Visit Gunsite.com to register.