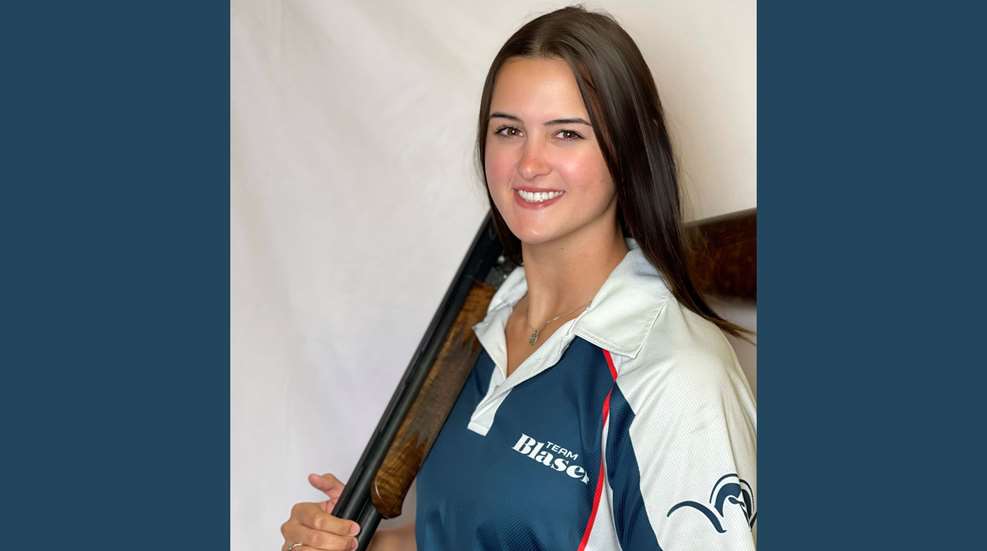 Team Blaser's Haylyn Hanks crushed 276 out of 300 clays on her way to victory in the Main Lady division at the 2022 NSCA National Sporting Clays Championship.
Hosted by the National Sporting Clays Association, the 2022 National Sporting Clays Championship was held October 27 through 30, at the National Shooting Complex in San Antonio, Texas.
Topping 211 fellow competitors to reach the top of the division leaderboard, Hanks was shooting her Blaser F3 shotgun at the tournament. Taking the runner-up spot in the Main Lady division, only one point behind Hanks, was Desirae Edmunds with 275, and finishing in third place was Karen Shedd with 269.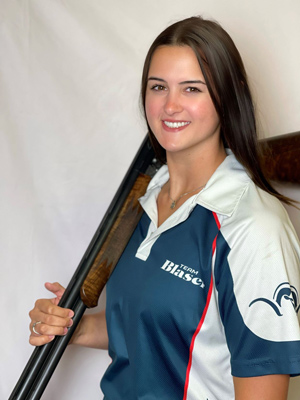 As mentioned, Hanks shoots a Blaser F3 that includes Black Leaf Scroll engraving. "I have been shooting Blaser shotguns most of my life and instantly fell in love with the gun's look, balance and feel," she said. "It's more of an extension of my body than a piece of hardware."
Currently a sophomore at Texas A&M University's Mays Business School, she is a business management major who also shoots on the university's trap and skeet team.
Hanks has been part of Team Blaser for six years. "The people at Blaser—on the shooting team and employees of the company—are like a family, and it is wonderful to be part of such a fun, caring group," she said.
Additionally, Hanks captured runner-up in Super Sporting Ladies, third place in the Winchester Ladies Cup and the same in the All-Around Ladies competition at the 2022 National Sporting Clays Championship in Texas.
When she isn't studying or shooting clays, Hanks can be found in the woods and fields with a bow in hand hunting deer and hogs. She is also an avid reader. "Our entire company congratulates Haylyn on this impressive win," Blaser Group Chief Executive Officer, Jason Evans, said. "She is not only an incredible competitor but a wonderful person and a joy to have on Team Blaser."
See the full results of the 2022 Sporting Clays National Championship here. Learn more about Team Blaser.