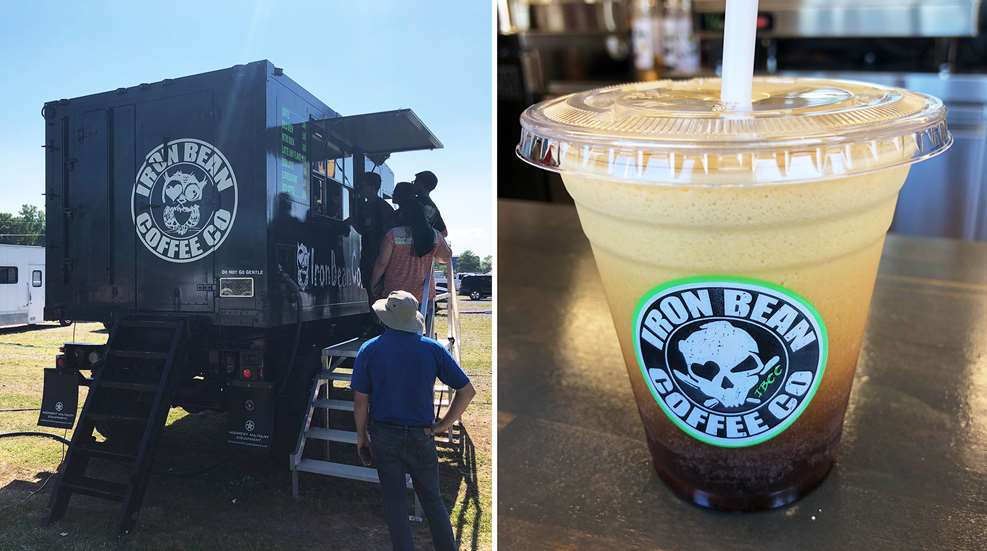 "You look like you could use a boost." That's the first thing that Fred Dedrick, the owner of Iron Bean Coffee said to me, noticing my depleted state while covering the 2019 NRA National Precision Pistol Championships last summer at Camp Perry. It was the final afternoon of shooting, and I was in need of a recharge before finishing the day. Meandering my way from the firing line to the vendor area, his black military-style truck that was nestled in the endless sea of BBQ trailers and food trucks had caught my eye. Dedrick's words were music to my ears. What followed was a fascinating conversation with someone who is dedicated to the art of coffee roasting.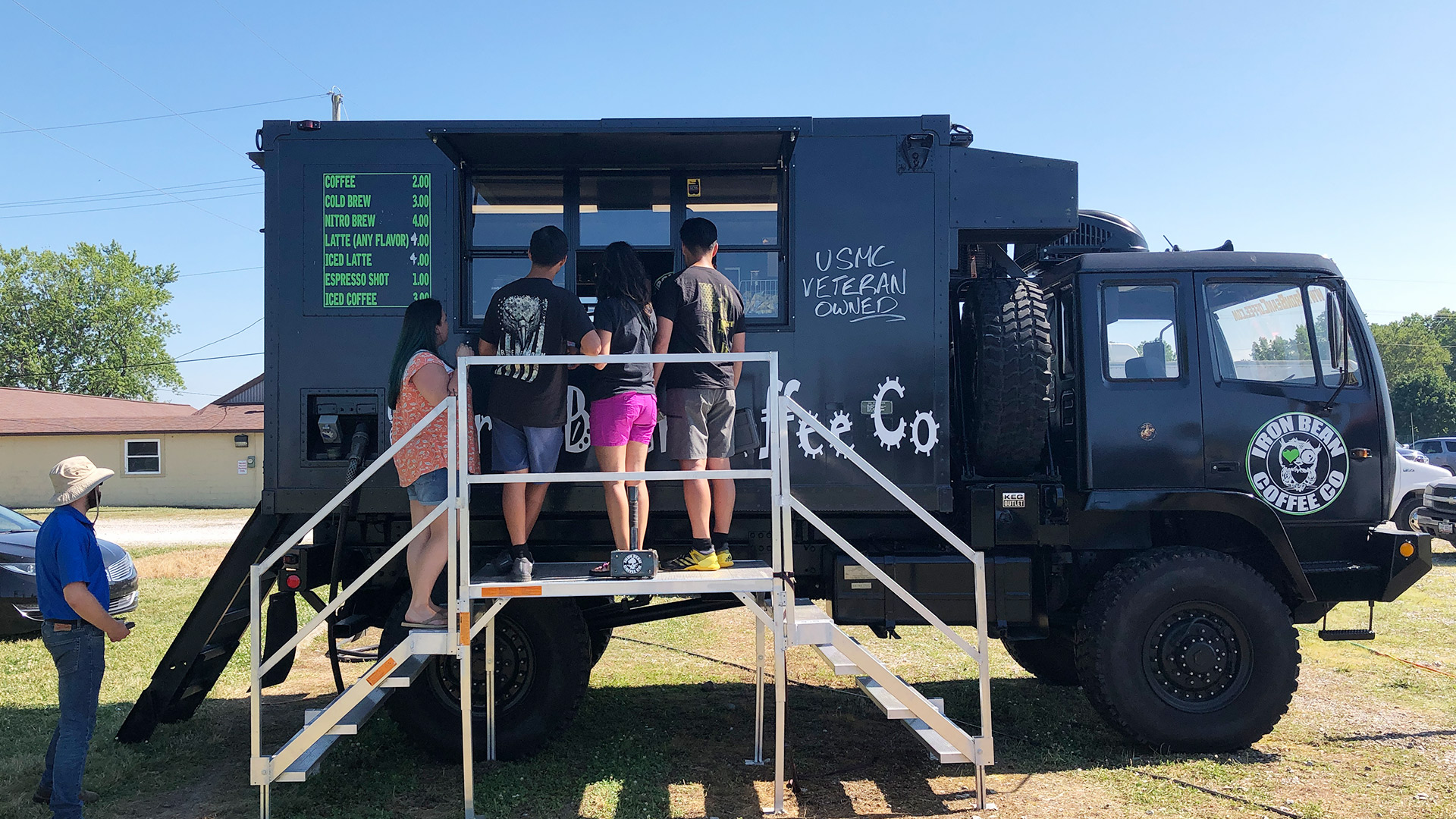 Iron Bean Coffee is based out of Perrysburg, Ohio. Regular SSUSA readers may remember seeing the company featured in the 2019 Holiday Gift Guide. A self-described "premium small-batch, roast-to-order, veteran-owned coffee company," Iron Bean imports the Arabica and Robusta beans it roasts directly from Brazil, Colombia, Honduras, Peru, Ethiopia, Indonesia and Uganda. The company roasts the beans in its own facility, and offers 13 different coffee blends, as well as limited-edition batches. Additionally, Iron Bean has a few Keurig K-Cup offerings, and the occasional custom stoneware piece.
"My wife and I started the company roasting beans in a 1-gallon cast-iron pot at our house in Toledo," said Dedrick, who is a U.S. Marine Corps veteran. "We've come so far since then, and I'm proud of everything that we've accomplished."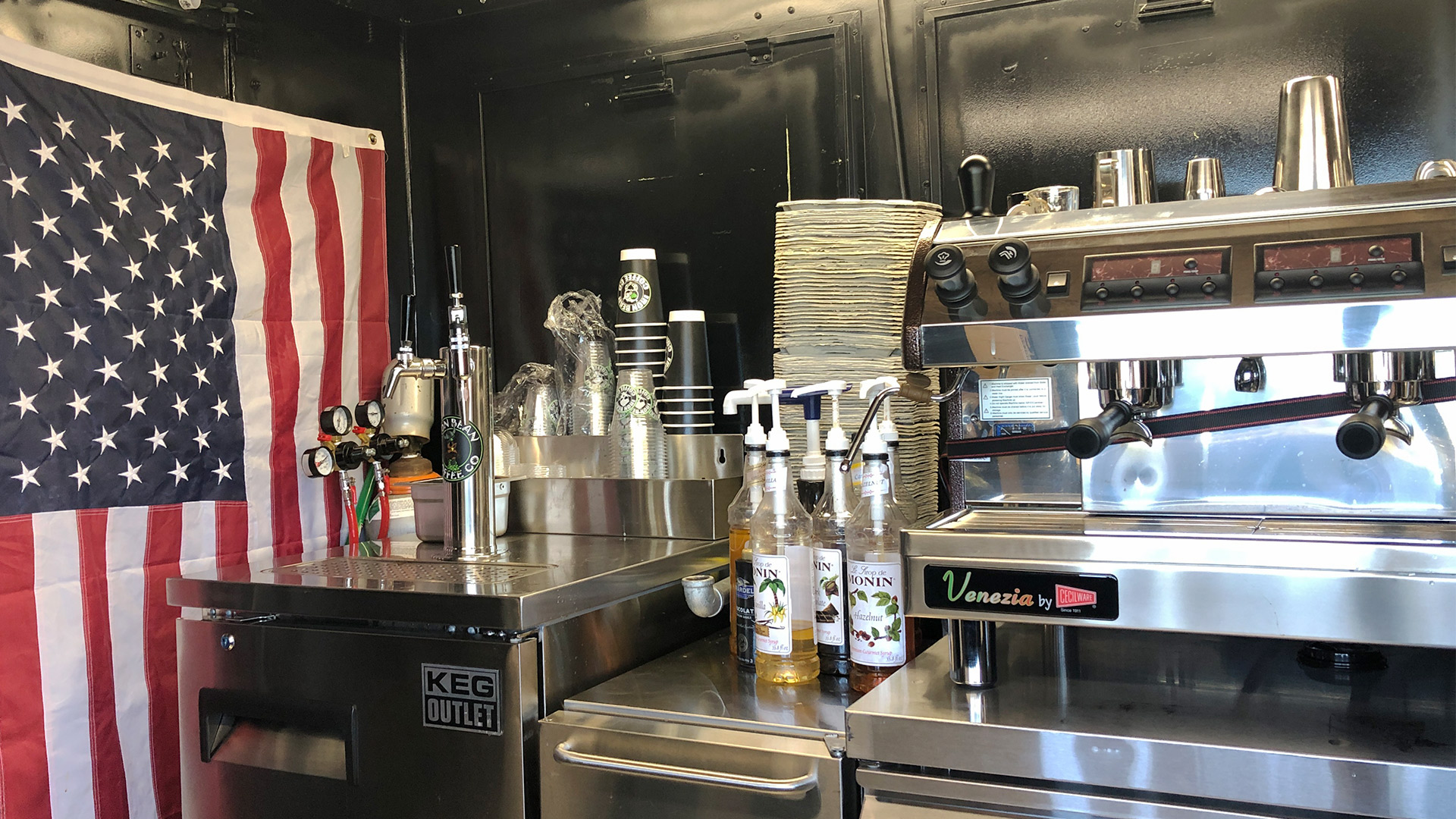 As for the aforementioned black truck that was parked at the 2019 National Matches, Dedrick cashed out his 401(k) to buy a used military truck, proceeding to convert it into a "food-grade coffee truck." Inside are an espresso machine, which dominates most of the space, a nitro cold-brew coffee kegerator, refrigerators, sanitizing equipment, various coffee-making devices and best of all—a large American flag. The truck made its debut not long before I found it at Camp Perry, and is quite impressive to see in person.
While sporting a full portfolio of hot and cold drinks, Iron Bean's nitro cold-brew coffee is the real star of the show. "Nitro" is cold-brewed coffee that's been charged with nitrogen bubbles, giving it a smooth mouthfeel. The experience is similar to drinking a Guinness beer, which is also infused with nitrogen for the bubbles. Nitro cold-brew coffee is usually kegged, refrigerated and served from a tap.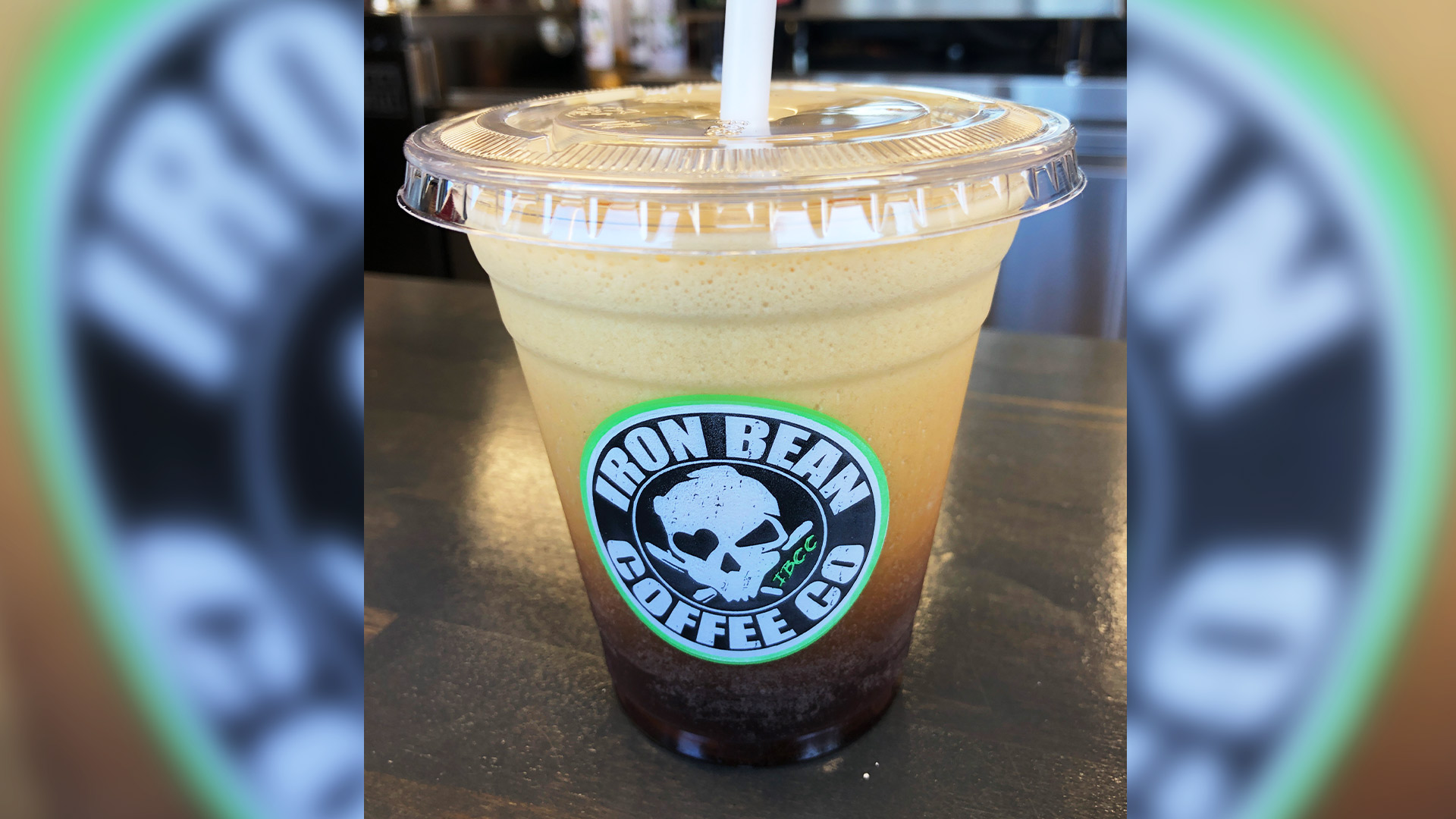 After deciding that he was right and I required an energy boost while visiting his truck, Dedrick graciously handed to me a delicious, highly-caffeinated nitro cold-brewed coffee, from an Iron Bean blend called "Fierce" that includes Arabica beans. The concoction recharged me quickly, and was tastier than major commercial brands that serve nitro cold-brew coffee. And, it was light-years ahead of the drip-coffee sludge that I imbibed at my hotel that morning to kickstart my day. After my first taste, Iron Bean Coffee had gained a new follower in me.
Last summer, Dedrick told me he was planning to return to Camp Perry with the Iron Bean truck for the 2020 National Matches. Unfortunately, as we all know, the National Rifle and Pistol Championships at both Camp Atterbury and Camp Perry were canceled this year due to the coronavirus pandemic. So, you can count out seeing Iron Bean's truck at a championship until next year, unless you are local to the Cincinnati area. However, if you can't wait to sample Iron Bean Coffee, you still can. The company has a full-service website where you can purchase either ground or whole beans in 15-ounce bags. Best of all, Iron Bean only roasts and ships coffee to order. It's a safe bet that even factoring in the shipping time, this coffee will likely be fresher than a bag sitting on a supermarket shelf for weeks.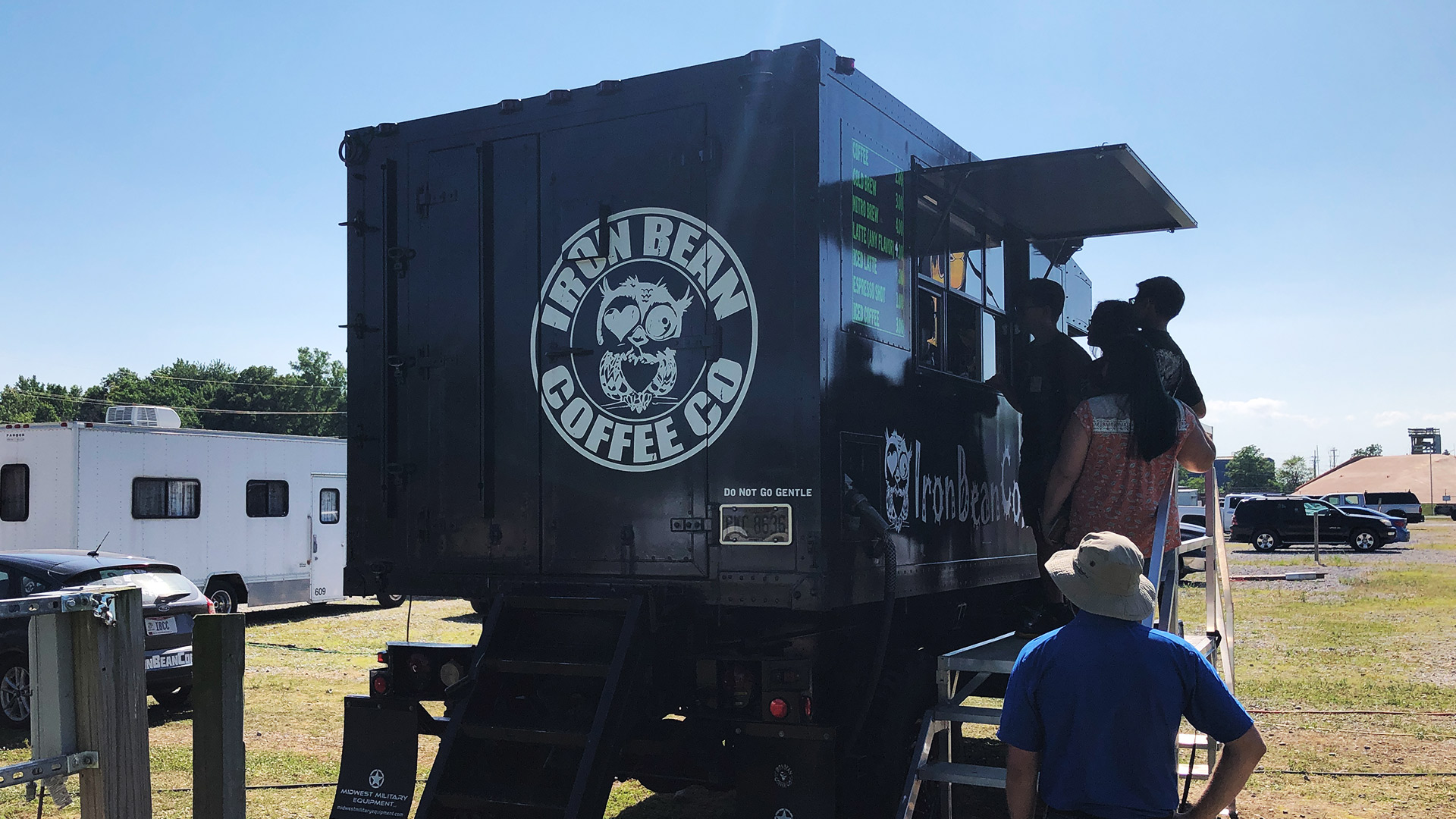 Learn more about Iron Bean Coffee at ironbeancoffee.com. Also, follow them on Instagram.
---
See more:
Want To Improve Match Performance? Start With Physical Training And Eating Better