by
posted on January 10, 2018
Last year,
American Rifleman TV
featured an outstanding "I Have This Old Gun" segment on one of the most unique competition pistols ever―the
Colt Camp Perry pistol
. This pistol was named for the longtime home of the National Matches―Camp Perry, on the shores of Lake Erie near Port Clinton, OH. The video (watch it above) is very informative, with experts chiming in about this prized piece and its storied history.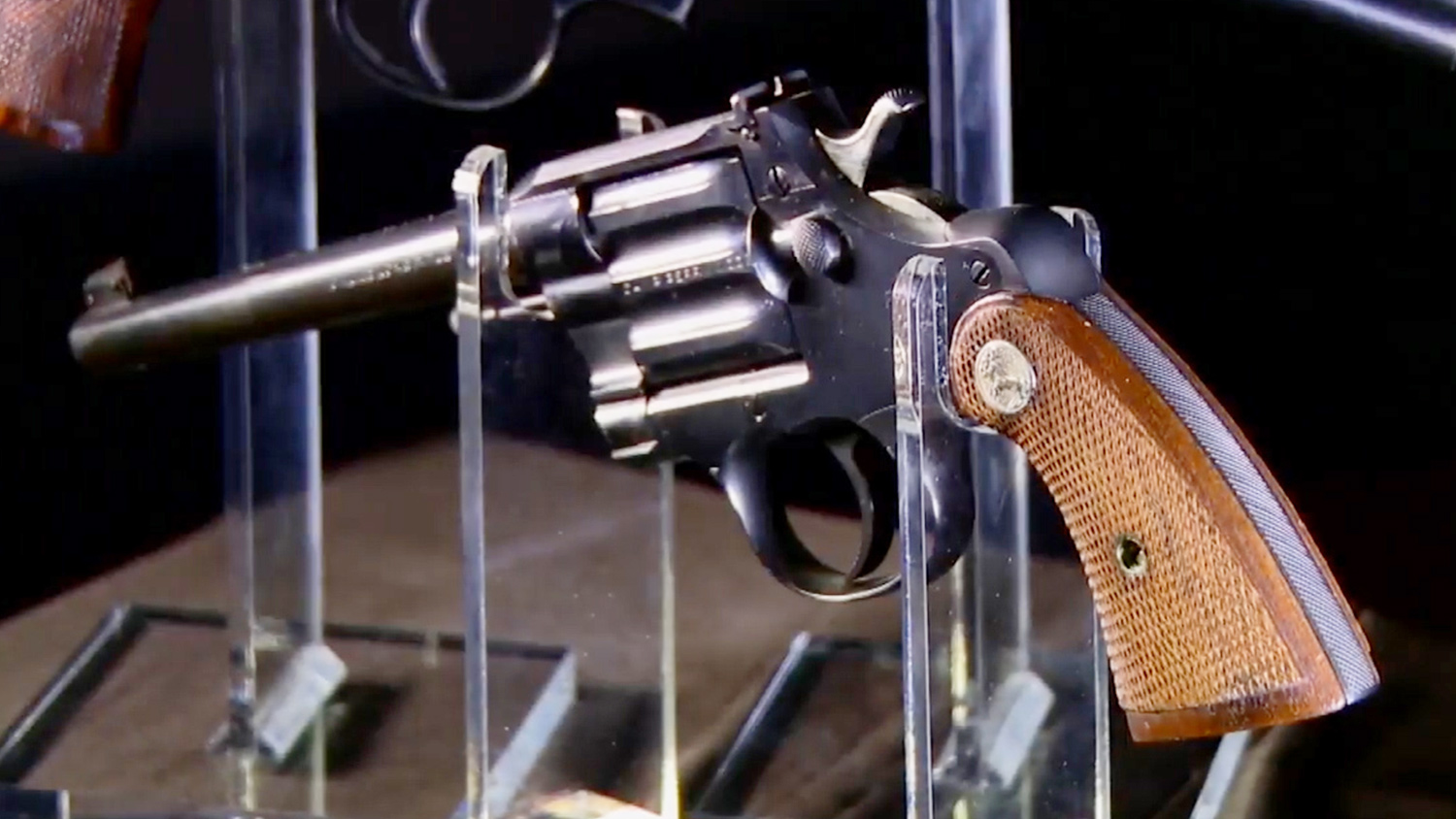 The Colt Camp Perry pistol was manufactured between 1920 and 1941. Uniquely, it was built replacing the six-shot cylinder of the .22 Officer's Model Target with a flatter cylinder that contained a lone .22LR chamber. This was hinged like a conventional cylinder, but the movement was restricted so that the chamber could only be accessed to load the cartridge.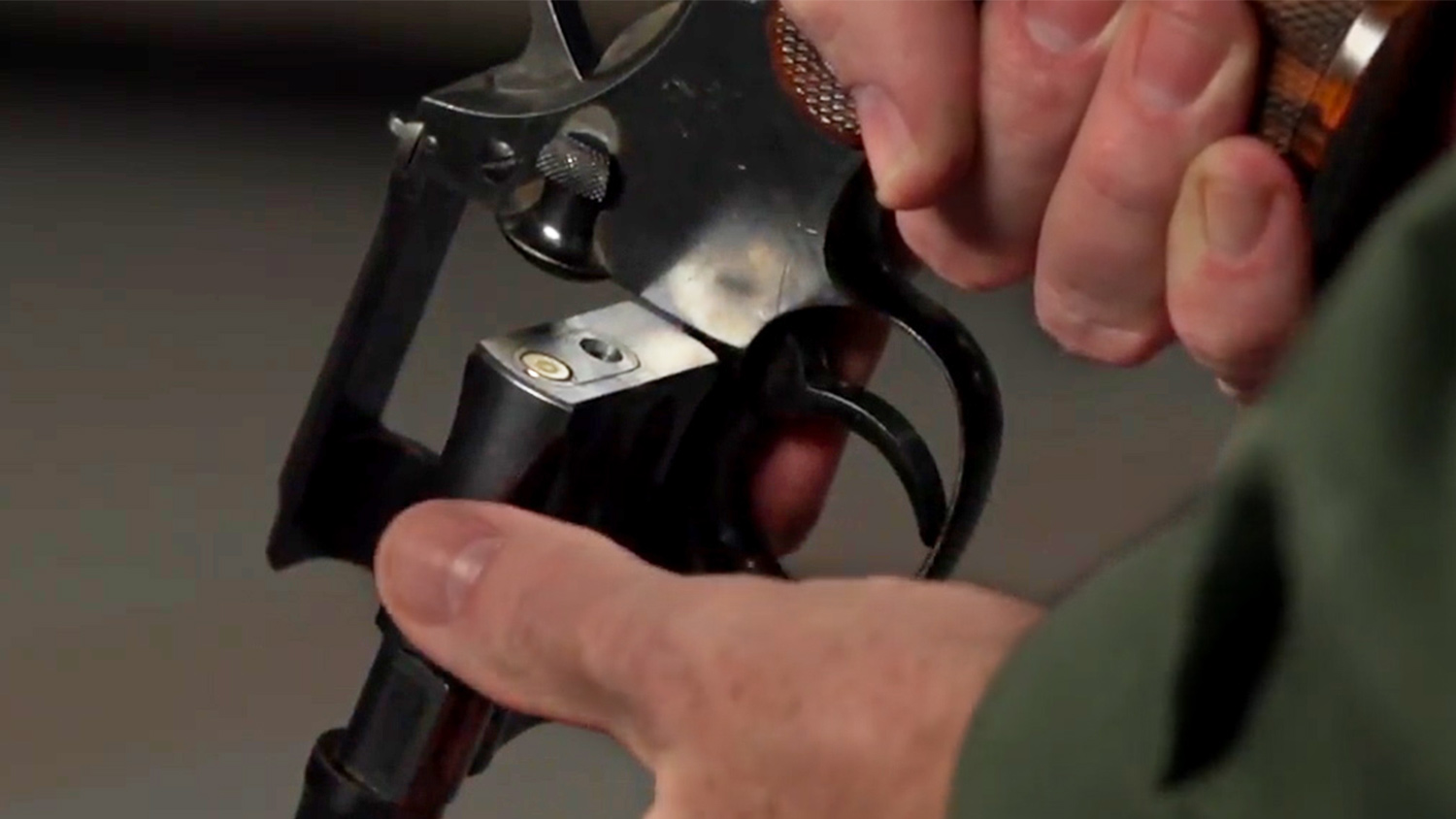 Says NRA National Firearms Museum Director, Jim Supica:
"The basic frame configuration was built by
Colt
as a very accurate gun for slow fire competition … something like 10 shots in 10 minutes. They wanted to squeeze the utmost accuracy from each round fired. It's believed that having the just one chamber that locked up very firmly to the rear of the barrel gave a better degree of accuracy then a revolver would, where you are rotating a series of six chambers to line up with the rear of the barrel."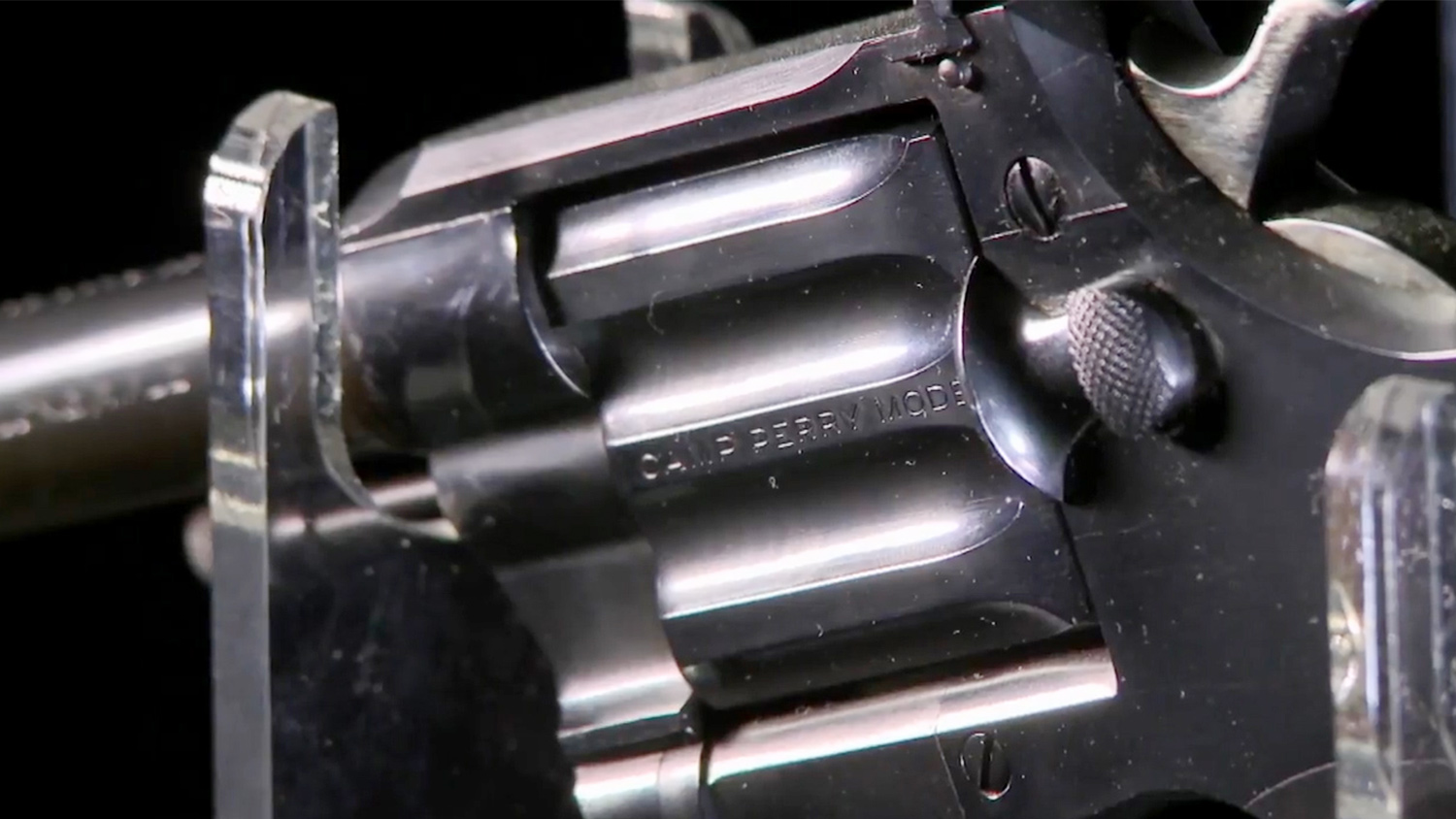 The NRA National Firearms Museum Senior Curator, Phil Schreier, added a few more tidbits about this special competition pistol:
"It came in an eight-inch and 10-inch version. The 10-inch version is very rare by today's standards. Only about 2,500 of these guns were manufactured up until the beginning of World War II … the gun took a number of national championships."
In 1932, Colt changed the Camp Perry model, keeping only the eight-inch barrel and also improving the lock time by shortening the hammer travel. But, by 1939, the demand for guns like this one had subsided, with global issues such as WWII on the horizon.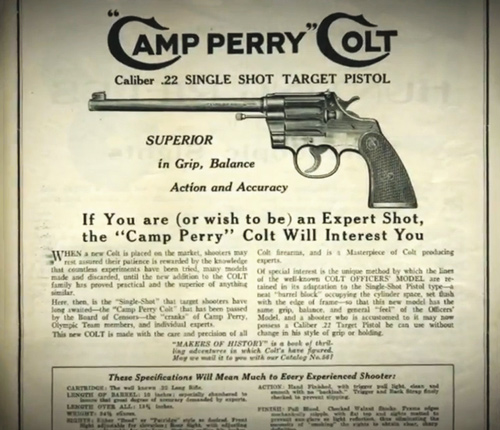 These pistols are now considered valuable among collectors. The Colt Camp Perry pistol holding Serial No. 1 was auctioned in 2012 at an estimated value of $95,000.
Schreier shared the history of the model that the
National Firearms Museum
has on display:
"We are proud to display former U.S. Army Chief of Ordnance and previous Technical Editor of
American Rifleman
Julian Hatcher's personal Colt Camp Perry pistol … a great treasure of the national collection here at the museum in Fairfax, VA."
---
Further reading