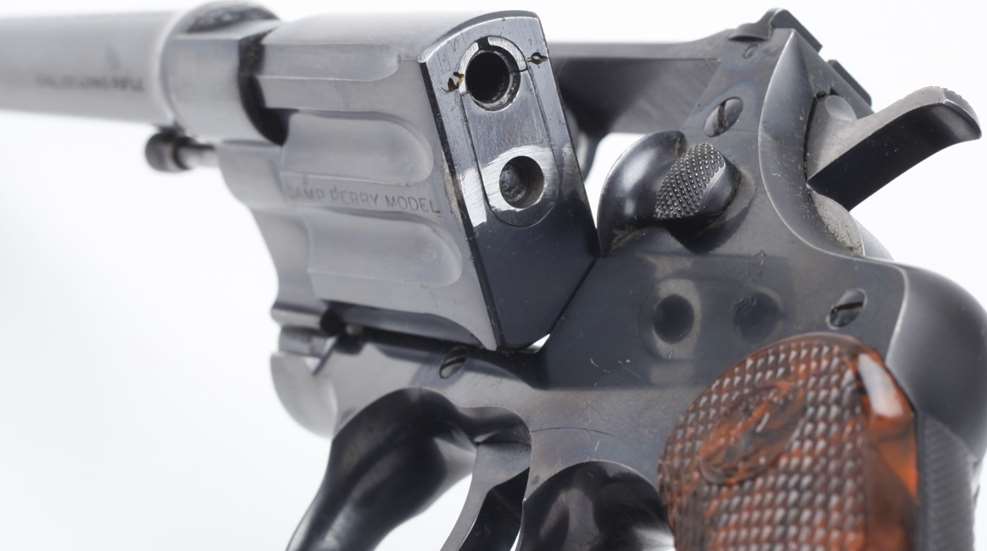 Above: Approximately 2,500 Camp Perry pistols were marketed by Colt between the years 1920 and 1941. This unusual model was created by replacing the 6-shot cylinder of the .22 Officer's Model Target with flat "cylinder" containing one .22 cal. chamber. Serial no. 1769. Photo courtesy of NRA National Firearms Museum.

The Colt Camp Perry was a target pistol originally manufactured Colt in the period between WWI and WWII. The Camp Perry was named for the legendary National Matches venue, and was based on the Officer's Model .22 caliber revolver. The Camp Perry was only offered in .22 Long Rifle.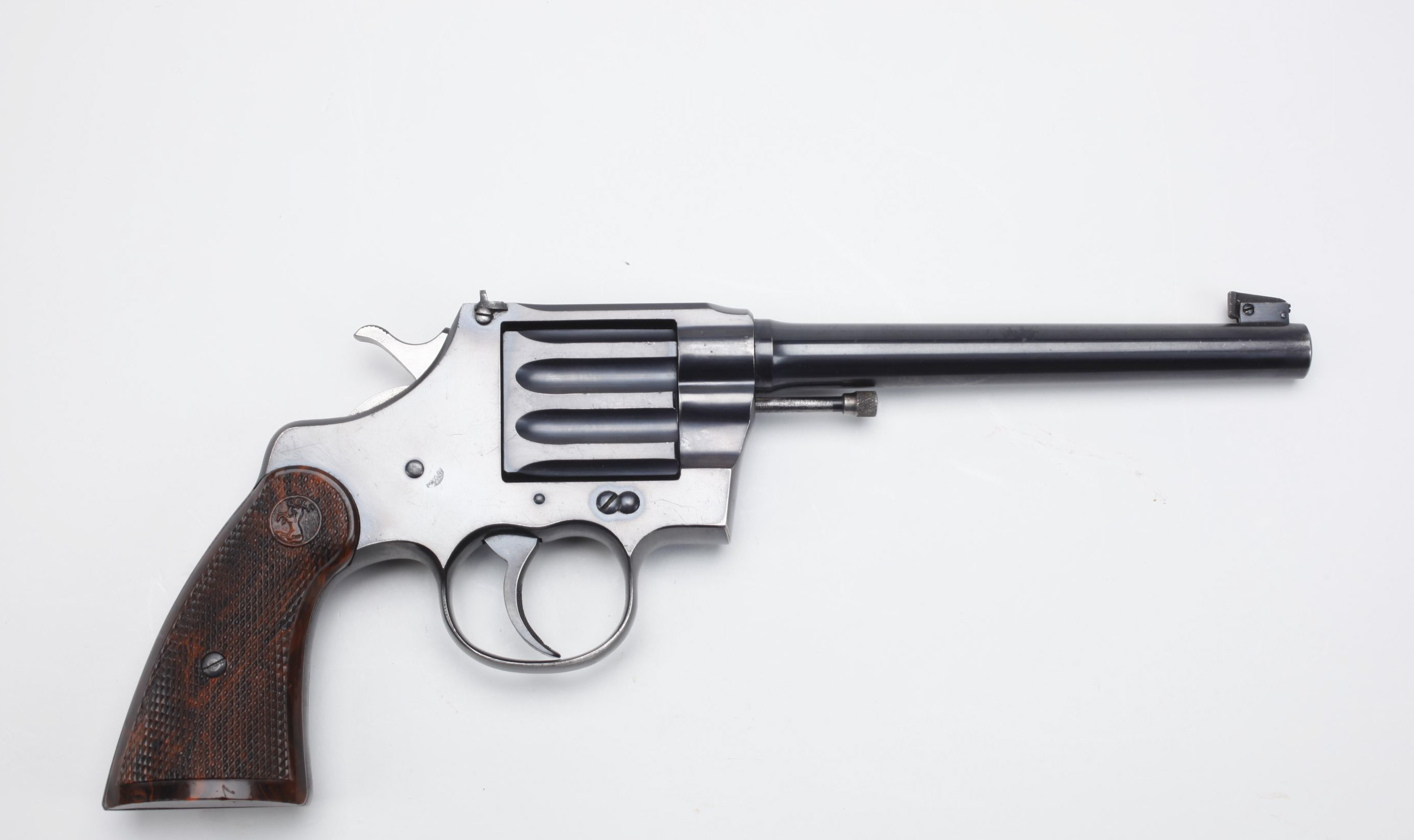 Colt began advertising the Camp Perry in 1920, although production did not begin until 1926. When it did enter production, the Camp Perry became renowned for its superior accuracy, largely due to the fact that the "flat cylinder" (which replaced the six-shot cylinder of the Officer Model Revolver) lined up with the barrel better than most other competition pistols of the time.

In reality, the Camp Perry never really caught on, despite its reputation for accuracy amongst competition shooters. Only 2,500 were manufactured over its fifteen-year production run from 1926-41. In modern times, Camp Perry's are very valuable among collectors of Colt products or pistols. The Camp Perry marked with the Serial No. 1 was auctioned in December 2012 at an estimated value of $95,000.

The most distinctive feature of the Camp Perry is the "flat cylinder", in which a single .22 Long Rifle cartridge could be loaded. This cylinder was hinged in the manor of a conventional cylinder, although movement was restricted so that the chamber was only just accessible to load the cartridge. A manual ejector rod can be found on the underside of the barrel, which allowed the cartridge to be ejected after firing.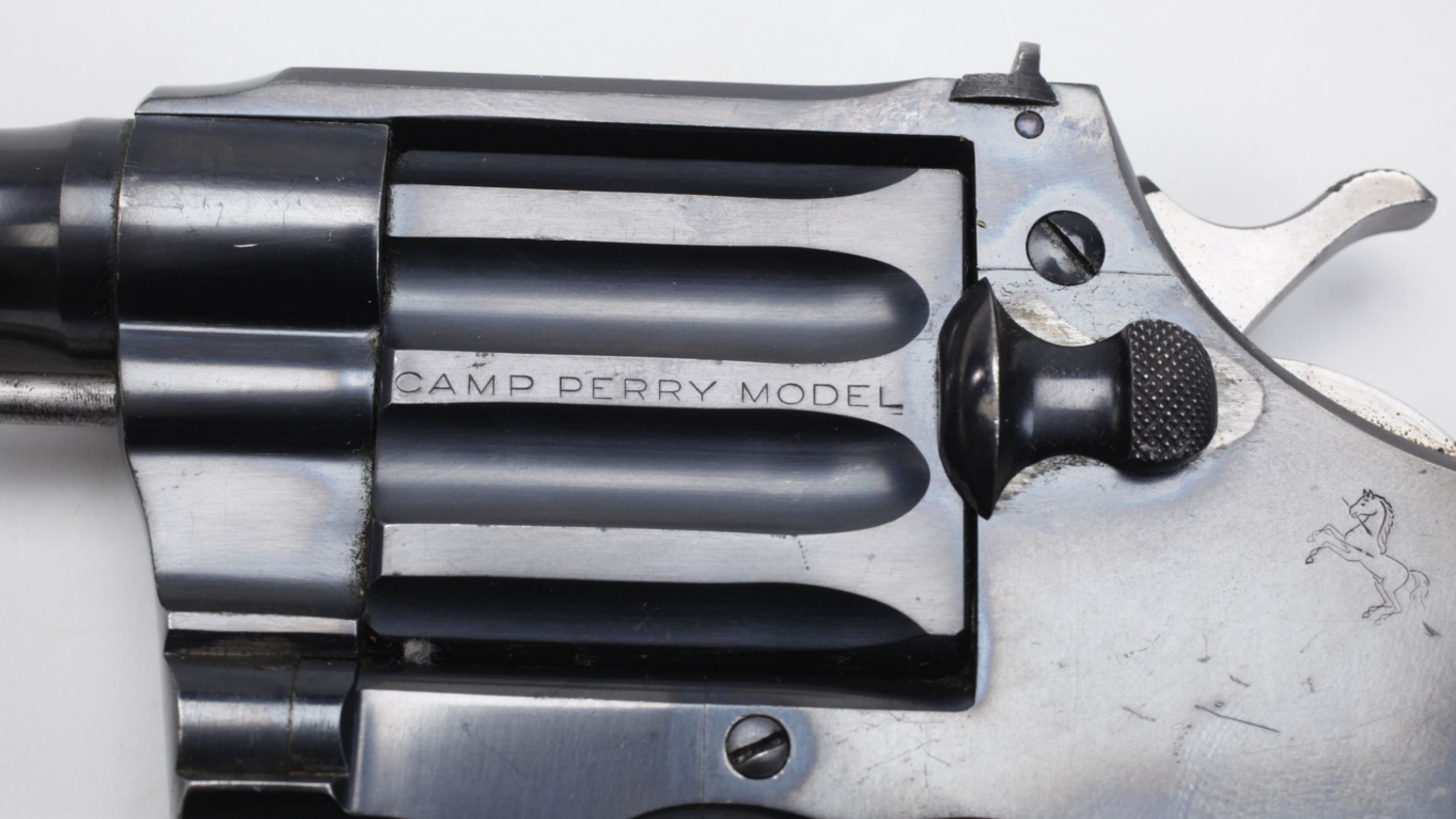 Otherwise, the Camp Perry reflected the revolver upon which it was based, the Officers Model. It fired using a single action mechanism, had an exposed hammer and 10" barrel (later models had 8" long barrels). The Camp Perry was manufactured from steel, with some blued, some finished in stainless steel, and others engraved, all to order.