Today, the International Shooting Sports Federation (ISSF) Administrative Council approved rules changes that will go into effect on January 1st, 2018. These rules and regulations will govern all ISSF Championships for 2018 though the 2020 Tokyo Olympics. The ISSF Constitution designates the Administrative Council (a 35-person body elected by the General Assembly or appointed by Continental Confederations) as the ISSF body that is responsible for "approval of technical rules for shooting events."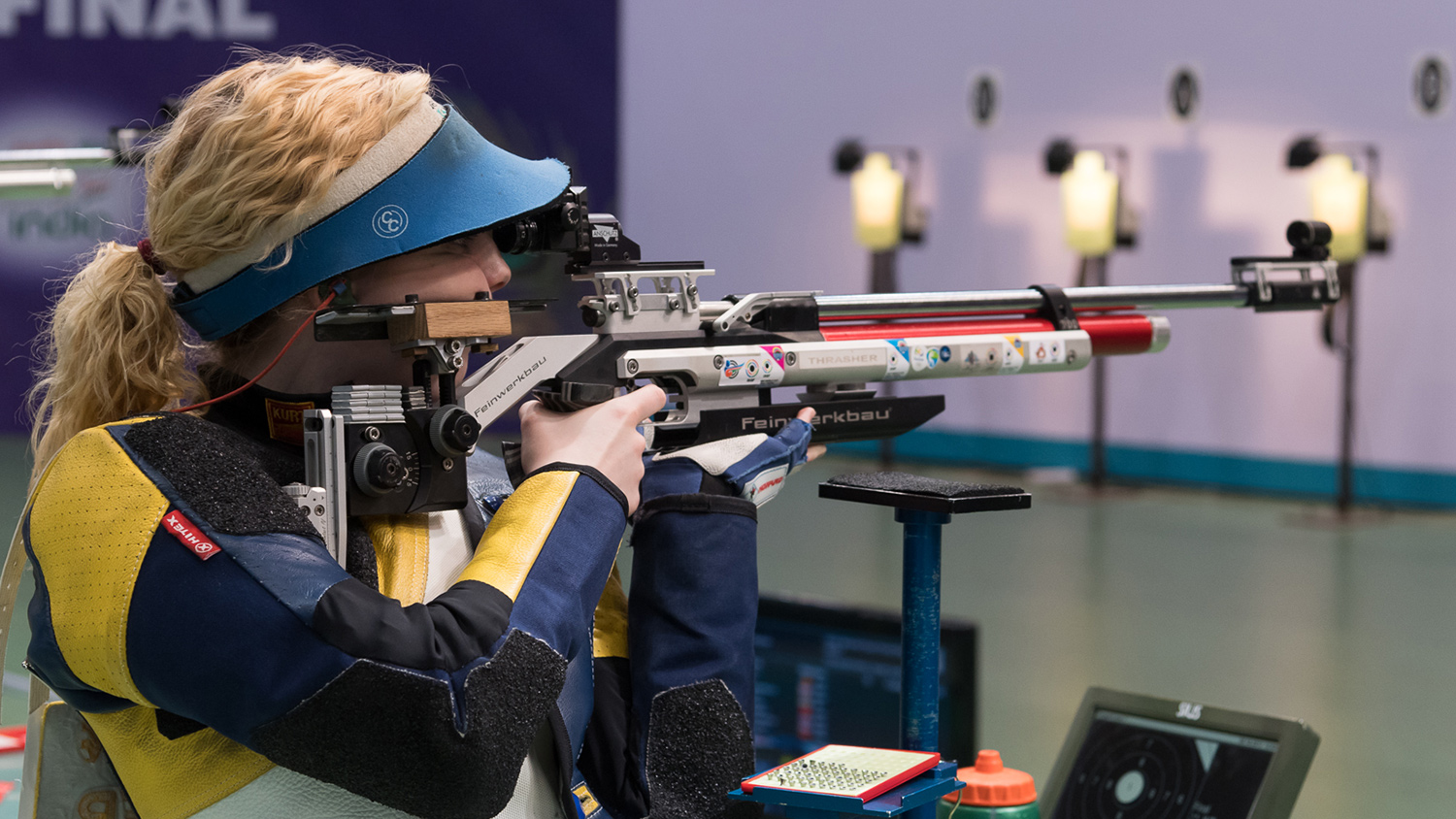 The changes include new technical rules for the new Mixed Team events that were needed to implement International Olympic Committee (IOC) decisions regarding the Olympic Shooting Program for Tokyo 2020, as well as the 2017 Extraordinary General Assembly decision to accept those changes. One significant rule change we noticed was an increase in the numbers of shots in women's shooting events. Now, the number will be the same as in the men's events. This decision is in step with the IOC Agenda 2020 goal of gender equality in sports. Additionally, there are minor changes to resolve interpretation issues, or to address questions that have come up from time to time concerning the rules.
Here's a summary of important changes in the updated rules.
10m Air Rifle and 10m Air Pistol Mixed Team Rules

A new section 6.18 was added to the General Technical Rules to provide technical rules for these events. National federations can now enter a maximum of two Mixed Teams, each with one male athlete and one female athlete. In the Qualification, each team member will shoot 40 shots in a 50-minute time limit. The top five teams will advance to the Final. The Final begins with each team member shooting three five-shot series. The Final continues with each team member shooting single shots. During both the five-shot series and single shots, team members must alternate firing shots. Eliminations take place after both team members have fired 17, 19 and 21 shots. The remaining two teams continue until each team member has fired 24 shots and the gold and silver medal winners are determined.
Trap Mixed Team Rules

A new section 9.19 was added to the Shotgun Rules to provide technical rules for this event. In the Qualification, each member of two-person (one men and one women) national teams will shoot at 75 targets (three 25-target rounds, 150 total targets). The top six teams will advance to the Final. In the Final, team members, in the order designated by the team coach, will alternate in shooting series of five targets. After all teams have fired at 25 targets, the sixth place team is eliminated. Eliminations will continue after 30, 35 and 40 targets. The remaining two teams will shoot two additional five-target sequences for a total of 50 targets to decide the gold and silver medal winners.
Equal Numbers of Shots for Women and Men

Beginning on January 1st, all shooting events will have the same numbers of shots for men and women. Here's a breakdown:
Women's 10m Air Rifle and Air Pistol events will increase from 40 shots to 60 shots
Women's 50m and 300m Rifle 3 Positions events will increase from 3x20 shots to 3x40 shots (60 to 120 shots)
Women's Trap and Skeet events will increase from 75 targets to 125 targets
The Women's Running Target event will increase from 40 shots to 60 shots
All Women's Junior events will have the same increases as women
The 25m Pistol Women (and Women Junior) event will continue as a 60 shot event (30 plus 30 shots)
These changes will be in effect at all 2018 ISSF Championships including World Cups, Junior World Cups, Continental Championships and the World Championship in Changwon, Korea.
ISSF Recognized Shooting Events

New tables with detailed information about ISSF recognized events were added to section 6.0 of the General Technical Rules.
Shotgun Shotshell Inspection

The rules were clarified to ensure that the use of colored wads would result in a warning while the use of overweight shot charges (<24.5 g) will continue to result in disqualification.
Skeet Marker Tape Checking

A new method of checking skeet marker tape locations was adopted.
Side Blinders for Shotgun Athletes

Shotgun athletes only are authorized to use side blinders because of safety concerns in those events. Side blinders may now extend up to 30 mm forward of the "center point of the forehead."
Interpretations and Corrections

The newly approved rules changes include many amendments to address issues or clarify intent, but that do not change the original intent of the rules.
National Federation officials, competition officials, coaches and athletes are urged to download the new rules so they can work with the most recent ISSF Rules. View the complete rules here:
http://www.issf-sports.org/theissf/rules.ashx