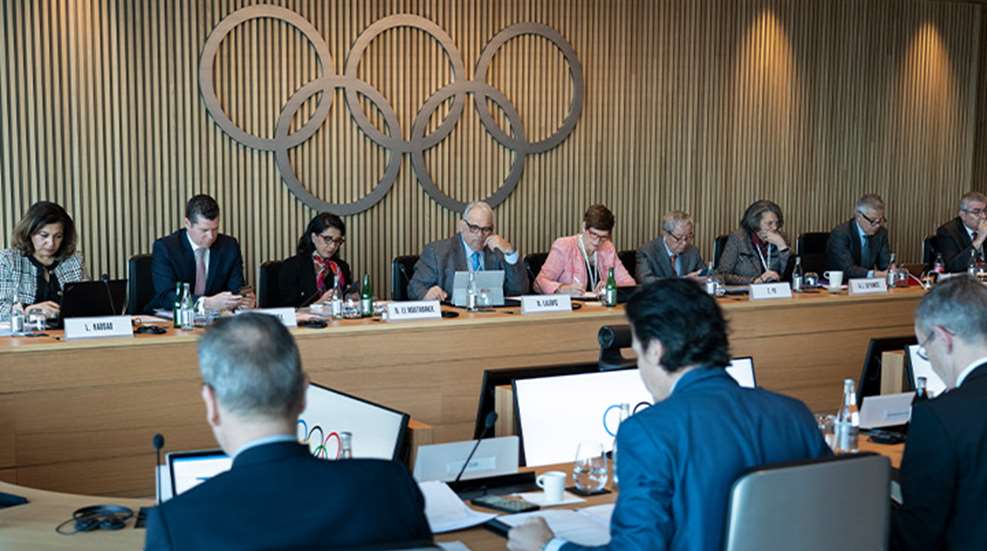 With the postponement of the 2020 Olympics to next summer estimated to cost between $2 and $6 billion, Tokyo organizers and International Olympic Committee (IOC) officials are at odds over who will foot the bill. A report by Stephen Wade of the AP characterized the tussle between the two groups as "open conflict."
On Tuesday, April 21 the IOC website's FAQ section was updated to include comments that basically said that Japan will pay for most of the additional expenses associated with moving the Olympics to July/August 2021. One specific comment said that Japanese Prime Minister Shinzo Abe had agreed that his country would bear the majority of the postponement costs.
Well, Japan did not agree with that one bit. The IOC was strongly rebuked by Tokyo 2020 organizers and the Japanese government, with the Tokyo organizers going a step further, demanding the IOC remove the comment from its website apparently quoting Abe agreeing to cover the extra costs. Tokyo Olympics spokesperson Masa Takaya said it was "not appropriate for the Prime Minister's name to be quoted in this manner." The Japanese Prime Minister's spokesperson, Yoshihide Suga, also chimed in and said there "is no such agreement related to additional cost stemming from the postponement."
The IOC removed the remarks from the FAQ section, omitting Abe's name and any reference to Japan's financial obligation for the Games. The revised version reads: "The Japanese government has reiterated that it stands ready to fulfill its responsibility for hosting successful games."
Although there is some conflict here, one thing is for sure—Japan will be paying the majority of the additional expenses for the Tokyo Olympics. Under the terms of the Host City Contract signed in 2013, the city of Tokyo, the Japanese Olympic Committee and local organizers are obligated to pay most of the costs of the Tokyo Games. Section 68 of the contract states: "Unless expressly stipulated otherwise in this contract, all obligations of the city, the NOC and/or the OCOG pursuant to this contract, shall be at their expense."
The reason for the fuss is the fact that Japan is currently in an economic slowdown due to coronavirus, and the last thing the Prime Minister and the Japanese government wants is an international organization reminding the country of its massive financial obligation to conduct the Games. Abe declared a state of emergency in the country last week due to rapidly growing numbers of people testing positive for coronavirus. As of Wednesday, April 22 the country has 11,512 confirmed coronavirus cases and 281 deaths.
The Olympic Games are currently scheduled to take place in Tokyo from Jul. 23 to Aug. 8, 2021.
Lead photo courtesy of Greg Martin/IOC.
---
See more:
How Eley Rimfire Ammunition Achieves Olympic Accuracy