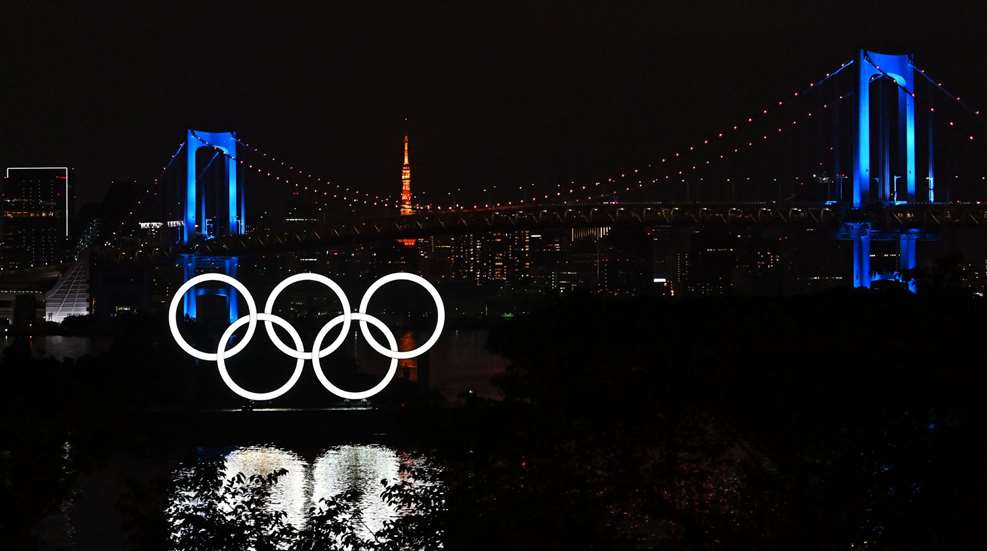 Above: Jul. 23, 2020 marked one year to the postponed 2021 Tokyo Olympic Games. Photo courtesy IOC.
On Tuesday, Sept. 8, Japan's Olympic minister, Seiko Hashimoto, called for the Tokyo Olympics to move forward in 2021 "at any cost," according to The Japan Times.
"I think we have to hold the games at any cost," said Hashimoto. "I want to concentrate all our efforts on measures against the coronavirus."
Hashimoto's statement echoes that of International Olympic Committee (IOC) Vice President John Coates, who said on Monday, "[The Tokyo Games] will take place with or without Covid. The games will start July 23 next year."
Coates mentions a reconstruction theme for the Games, calling back to the catastrophic 2011 earthquake and tsunami in northeast Japan.
"The Games were going to be, their theme, the Reconstruction Games after the devastation of the tsunami," said Coates.
Prior to the coronavirus pandemic, Japan was planning to spend approximately $25 billion on the Tokyo Olympics. The IOC plans to provide financial aid to individual sporting groups, whose funding has been decimated by the economic downturn spurred by the pandemic. This aid will be to the tune of around $800 million.
The Tokyo 2020 Olympic Games, originally scheduled to take place this summer between July 24-Aug. 9, were postponed in March with an unprecedented one-year delay, as the novel coronavirus and Covid-19 began to spread worldwide.
As for next year, the Tokyo Olympics are slated to begin July 23, 2021, with events conducted until Aug. 8, 2021. This marks exactly one year after the 2020 games were set to begin. Tokyo Olympic organizers are adamant on proceeding with or without a Covid-19 vaccine.
At the moment, Japanese borders are mostly closed to foreigners, and it's not entirely unreasonable to wonder whether holding a downsized 2021 Olympics makes sense. Recent poll results by the Kyodo News show that a third of the respondents favored canceling the games altogether. However, the Japanese government and Olympic officials have been working closely since March on how to tackle the challenge of holding the Summer Olympics in 2021. According to the Guardian, proposals discussed by officials include reducing stadium capacity along with social distancing, as well as testing athletes regularly for Covid-19 and increased safety measures in the Olympic Village.
For the latest updates, be sure to subscribe to the free Insider newsletter.
---
See more:
Athens 1896 Olympics: The First Shots For Record