At Smith & Wesson's new headquarters in Maryville, Tennessee, on Friday, October 6, the one and only Jerry Miculek set the NRA World Record for hitting six steel plates with a 9 mm revolver at seven yards after a blisteringly fast 1.88-second run.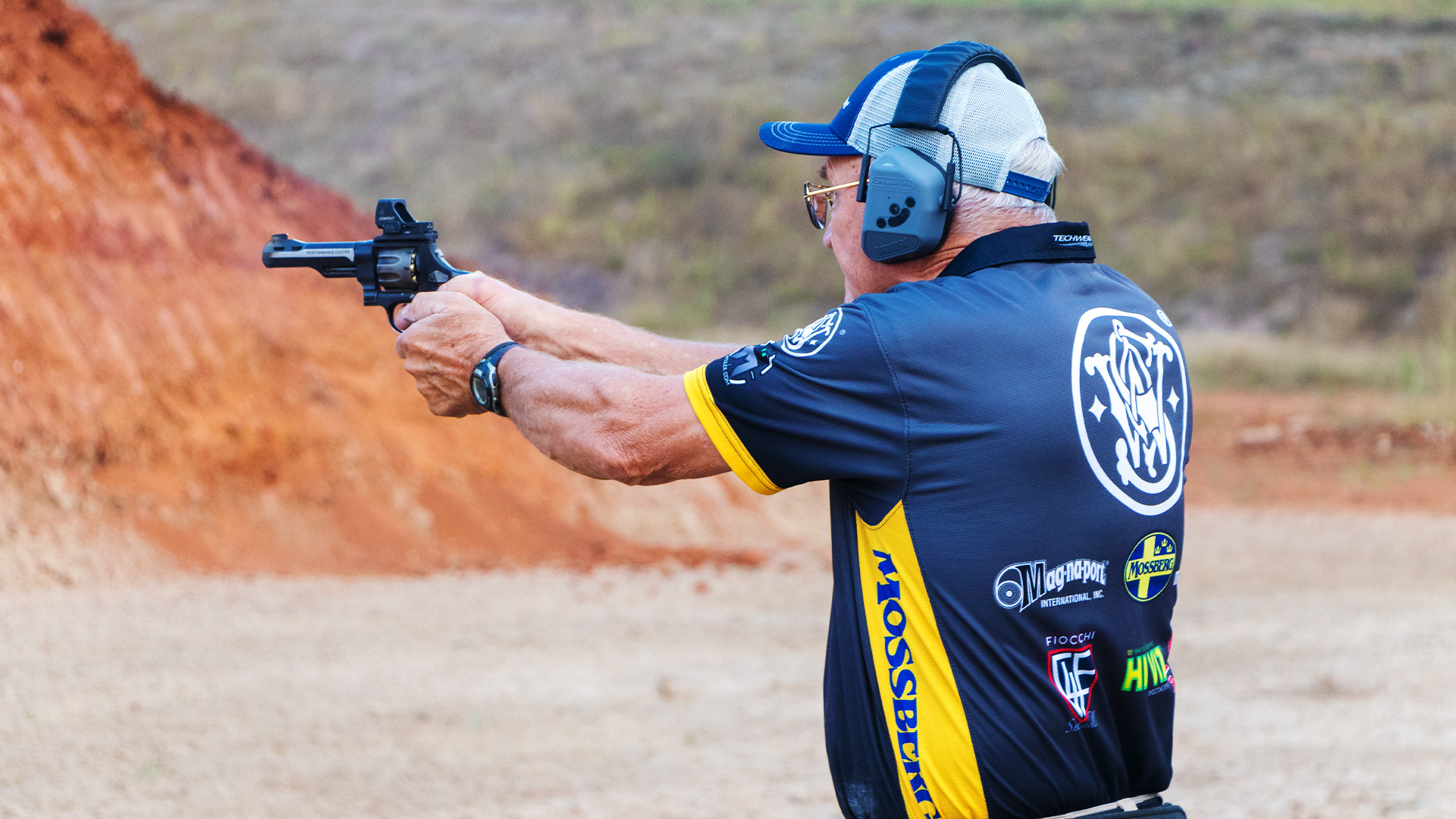 Additionally, prior to posting the record revolver shooting time, Miculek set the 9 mm handgun record. His NRA World Record-breaking time for shooting six steel plates at seven yards with a 9 mm handgun was 2.01 seconds.
No stranger to performing at a high level under pressure, Miculek set the 9 mm handgun NRA World Record first, followed by his 1.88-second 9 mm revolver NRA World Record on the third attempt.
The record for 9 mm handgun shooting at six steel plates was previously set by pro shooter Max Michel back in 2017 with a 2.05-second time.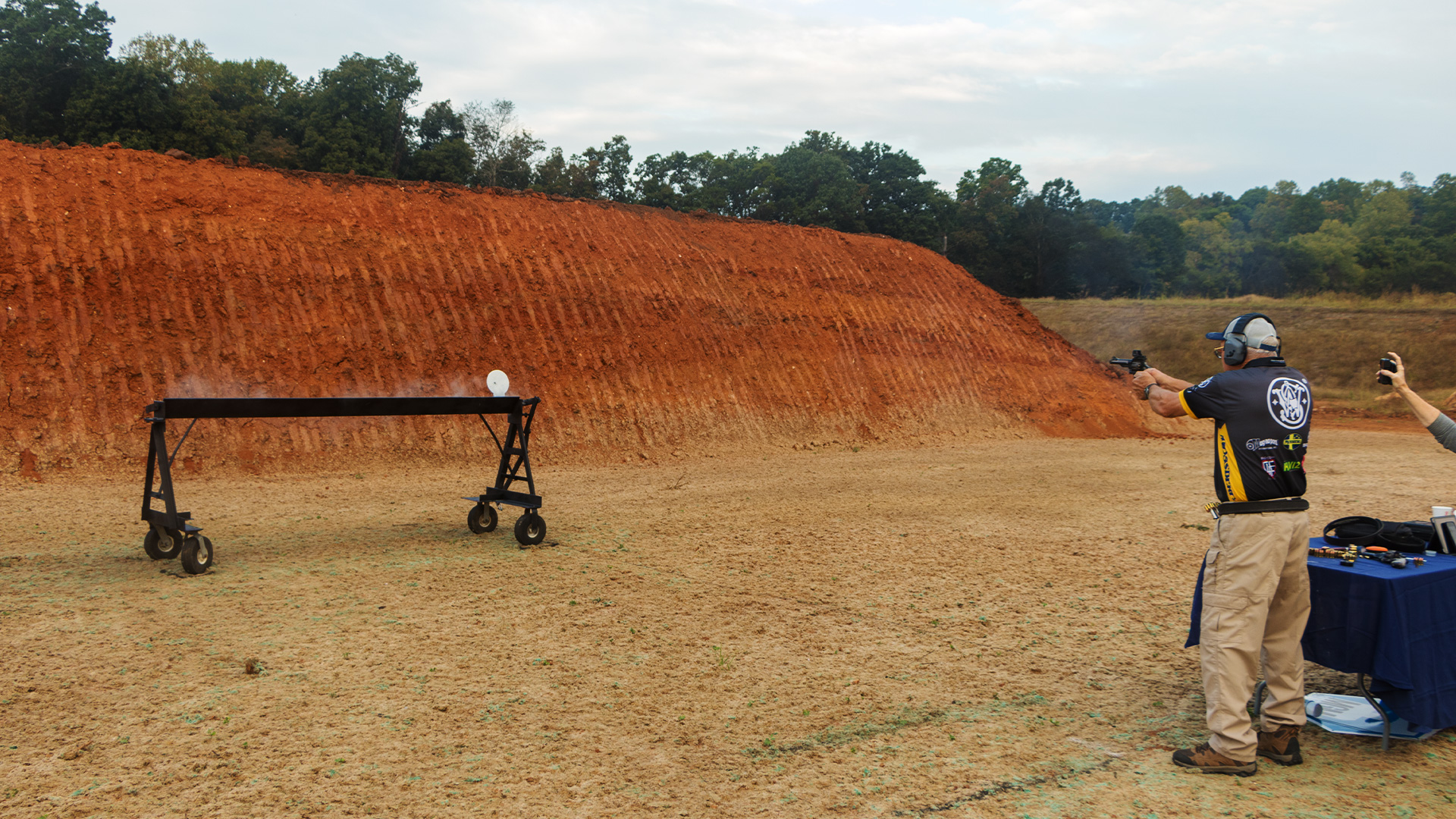 The six steel plates for each record were eight inches in diameter and set on a plate rack. Miculek was shooting a red-dot equipped Smith & Wesson revolver.
Timing Miculek for his NRA World Record attempts was his wife, Kay Miculek, and his kids were also present, including fellow pro shooter Lena Miculek. Kay Miculek was using a standard competition shot timer. In addition to his family, a large group of Smith & Wesson employees were at the NRA World Record event, along with a sizeable contingent of Jerry Miculek fans, affectionately known as "Jerry Junkies."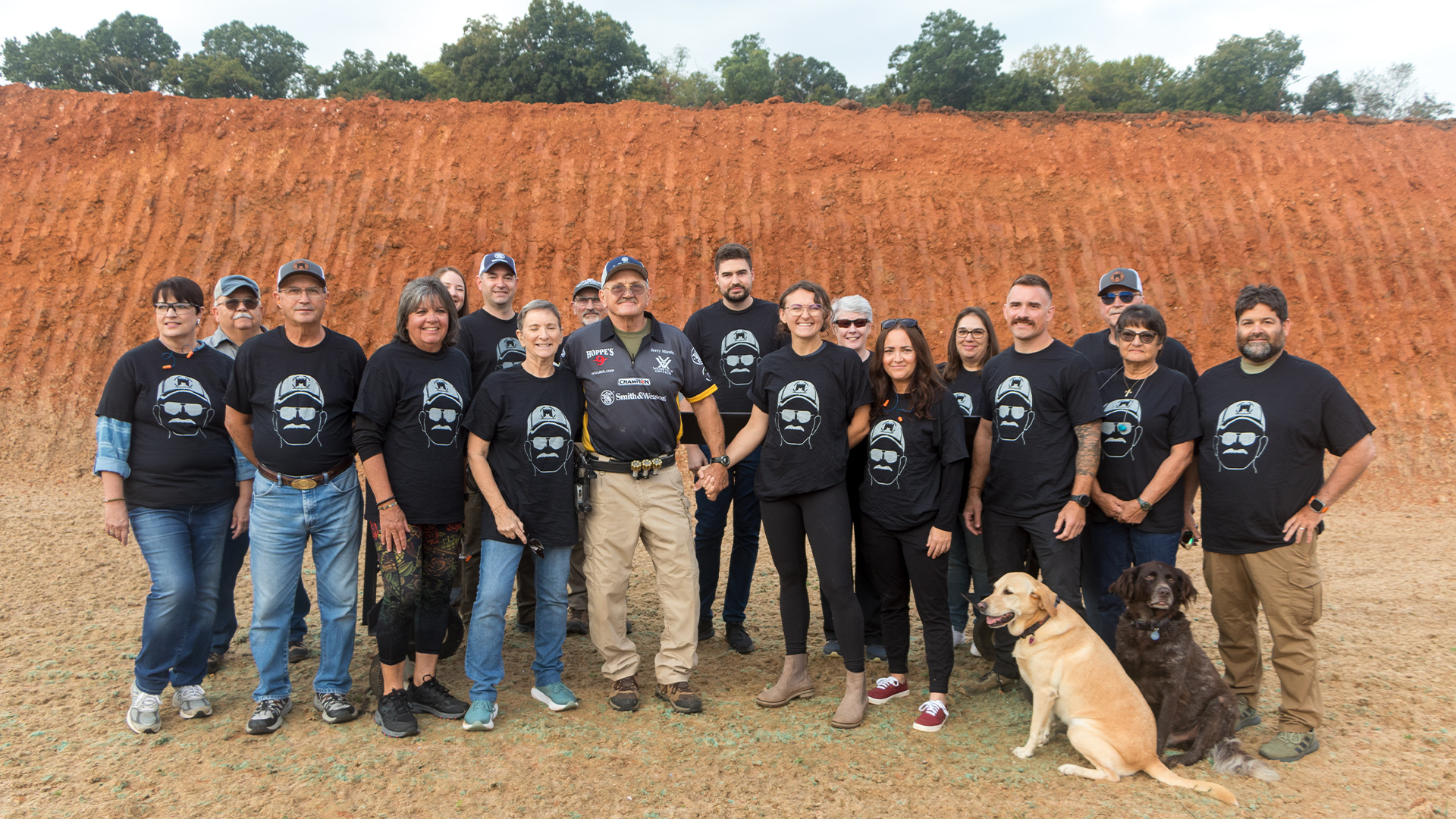 NRA Deputy Director of Competitive Shooting Aaron Farmer was on hand to certify the record and present the two NRA World Record certificates to Miculek.
"I appreciate you all being here—thank you," Miculek said after shattering the two NRA World Records. "I think I'm going to take a break."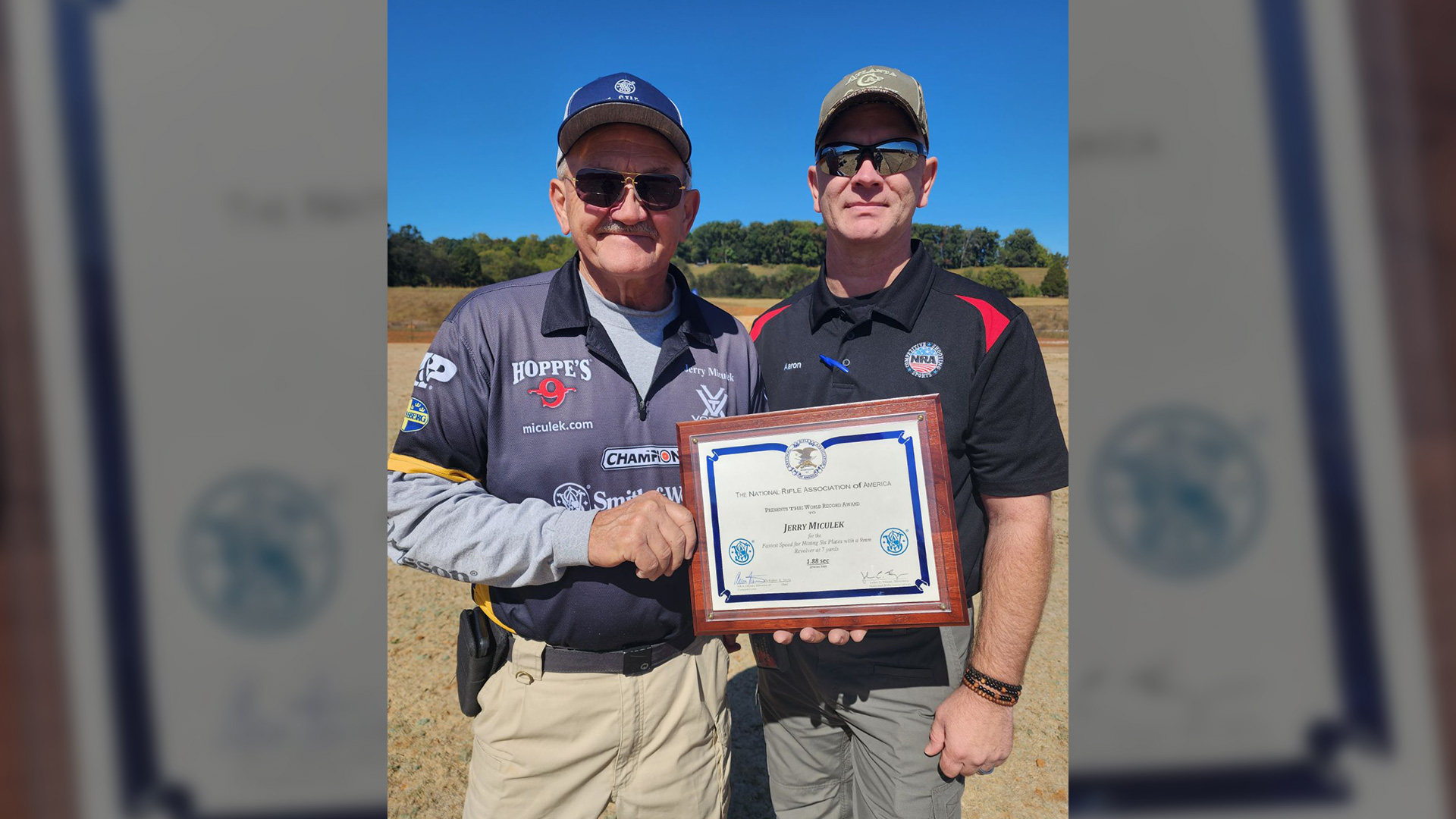 Fans quickly took to social media to congratulate Miculek and his rapid revolver shooting.
"I couldn't draw and hit the berm in 1.88 seconds," one fan said on the NRA Competitive Shooting Facebook page. Another said, "Congratulations, Jerry … show those youngsters you still are on your game."
The NRA World Record event was the kick-off for the grand opening of Smith & Wesson's new headquarters in Tennessee, with the ribbon cutting ceremony held the following day, along with a large festival to celebrate. Departing its longtime home in Massachusetts, Big Blue built its new Maryville headquarters facility less than two years after announcing the move to the Volunteer State. Be on the lookout for more coverage in Shooting Sports USA about Smith & Wesson's move to Tennessee and the grand opening of its new headquarters.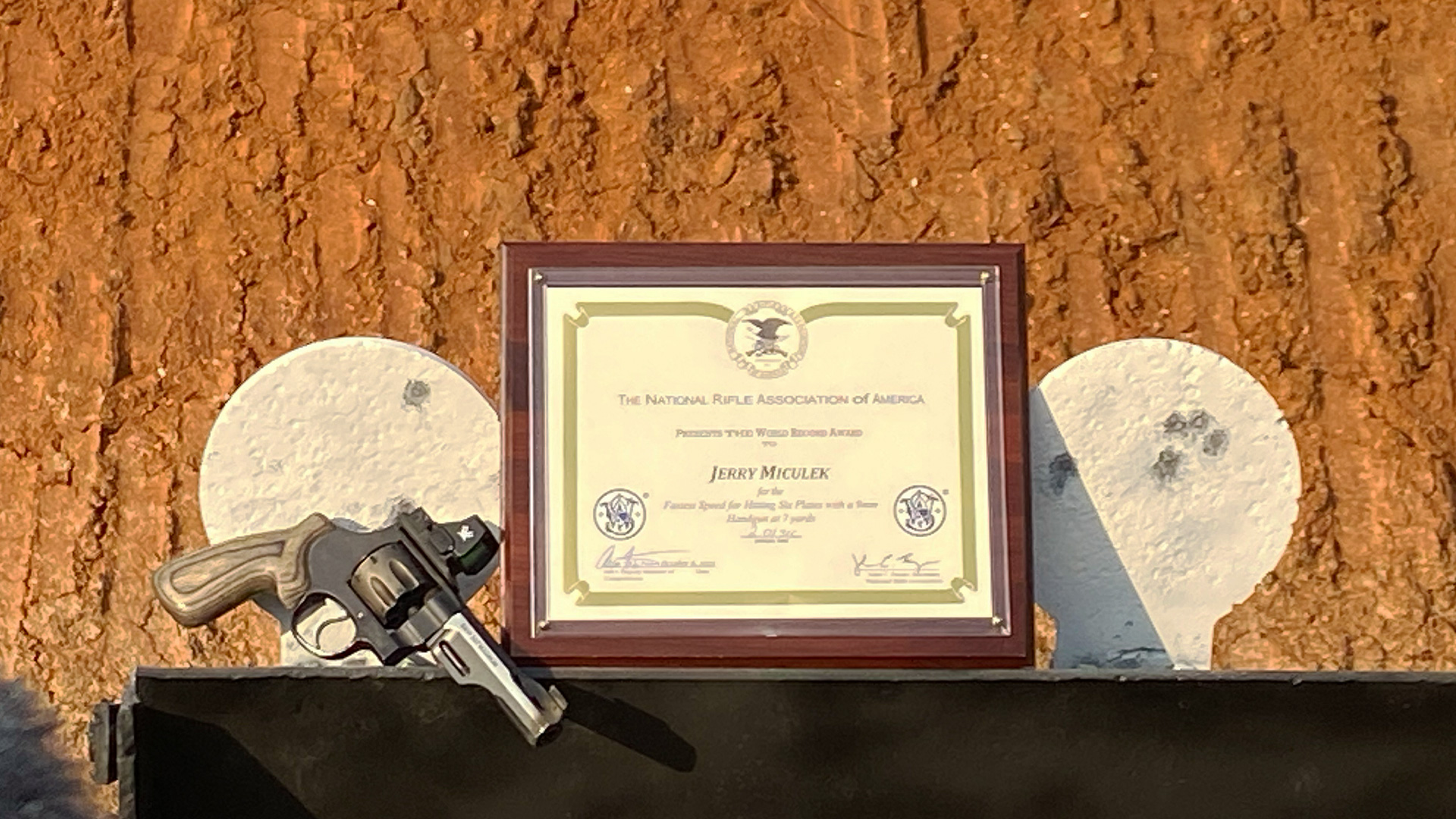 Learn more about Jerry Miculek and Smith & Wesson.