The legend of Jerry Miculek continues. He may be getting older, but that hasn't stopped the iconic competitive shooter from making history.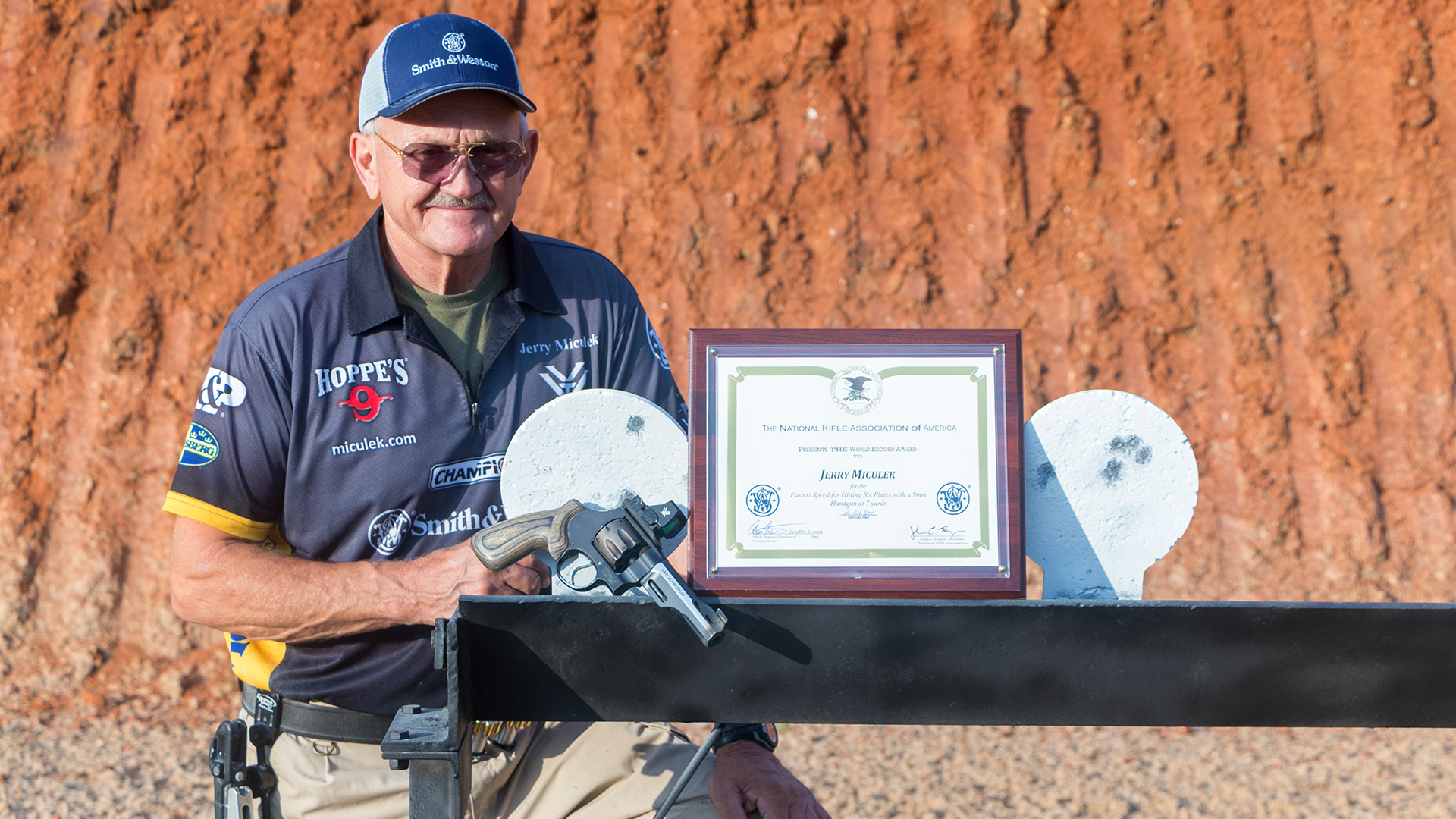 At Smith & Wesson's new headquarters in Maryville, Tenn., on October 6, 2023, Miculek set the NRA World Record for hitting six steel plates with a 9 mm revolver at seven yards after a red-hot 1.88-second run. (Watch the video.) Additionally, Miculek shattered the 9 mm handgun World Record after successfully shooting six steel plates at seven yards in 2.01 seconds. The previous record for the fastest time shooting at six steel plates with a 9 mm handgun at the same distance was 2.05 seconds, which was set in 2017 by pro shooter Max Michel.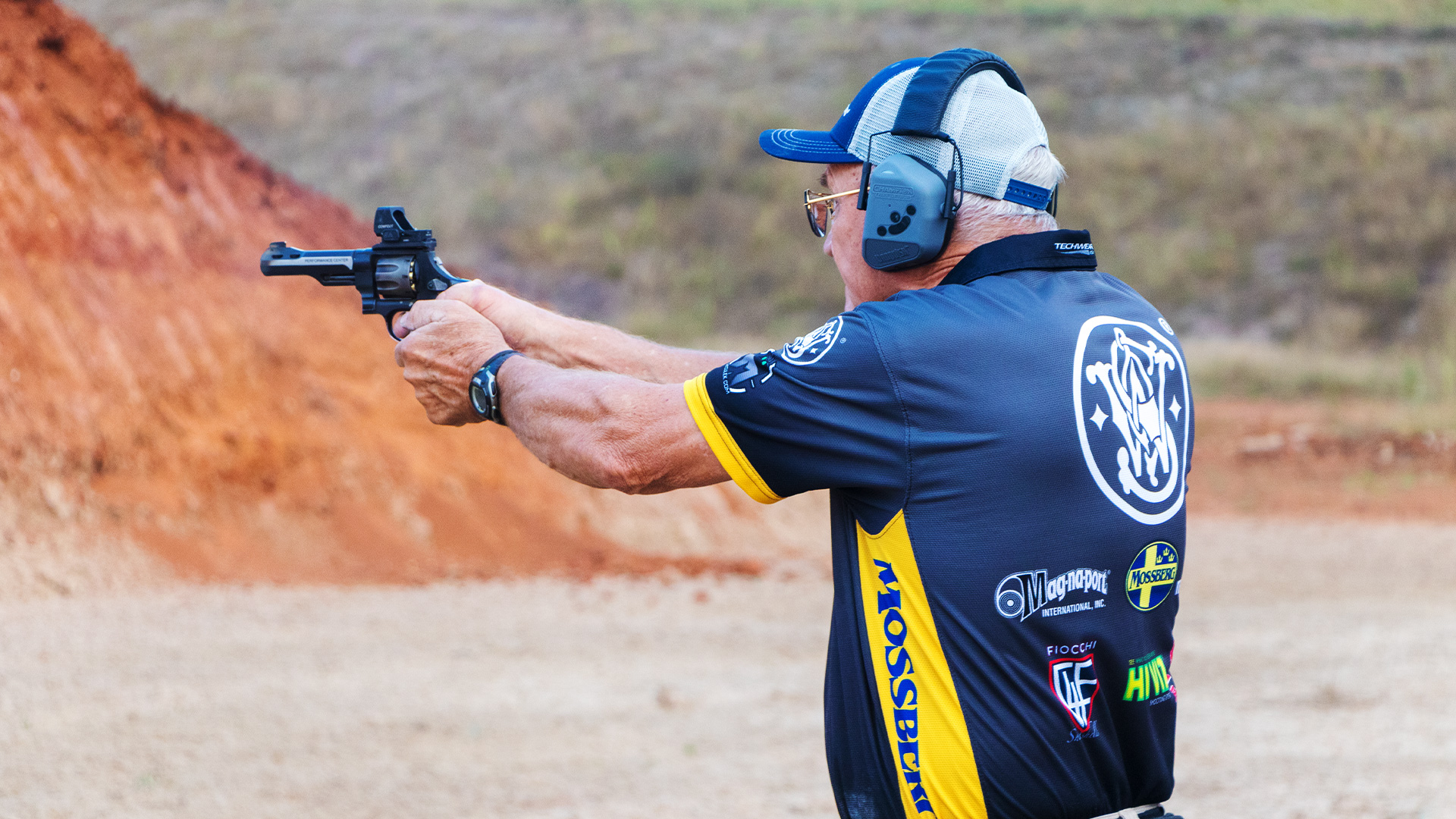 The six steel plates used for both of Miculek's NRA World Record attempts were eight inches in diameter and set on a speed rack. He was shooting a red-dot equipped Smith & Wesson revolver. No stranger to performing at a high level under pressure, observing Miculek set the records in person was awe-inspiring. He made it look easy—in about the same amount of time that an average shooter would need to simply draw their pistol from the holster and hit one plate, he knocked down six plates.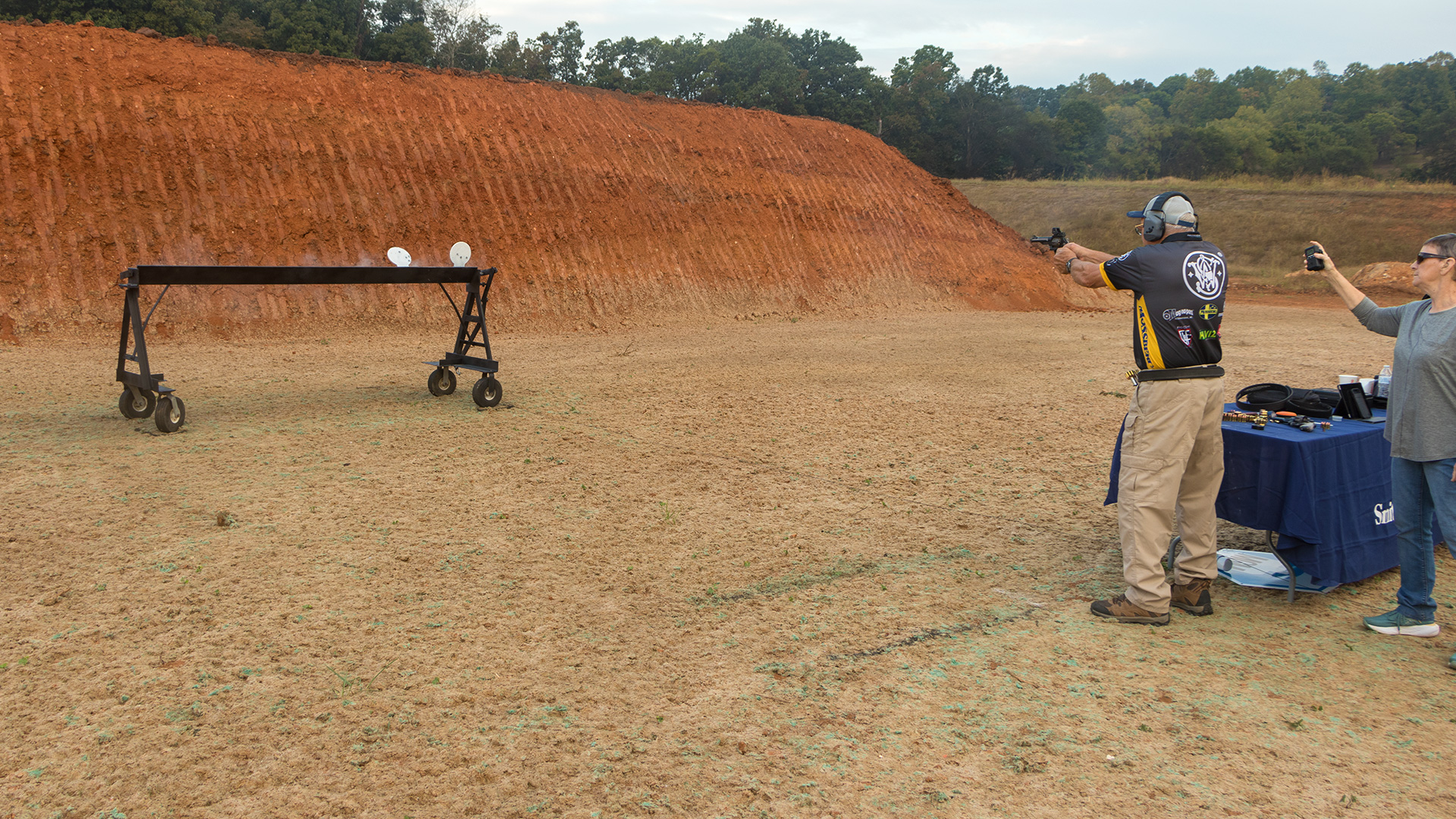 Timing Miculek for his NRA World Record attempts was his wife, Kay Miculek, and his kids were also present, including pro shooter and past NRA World Shooting Lady Champion Lena Miculek. Kay Miculek was using a standard competition shot timer. In addition to his family, a large group of Smith & Wesson employees attended the NRA World Record event, along with a sizeable contingent of Jerry Miculek fans, affectionately known as "Jerry Junkies."
NRA Deputy Director of Competitive Shooting Aaron Farmer traveled to Smith & Wesson's headquarters in Tennessee to certify the records and present Jerry Miculek his NRA World Record certificates.
"You never know, sometimes old is new again," Miculek said to the crowd after setting the two NRA World Records. "I appreciate you all being here, and especially the support of Smith & Wesson—thank you."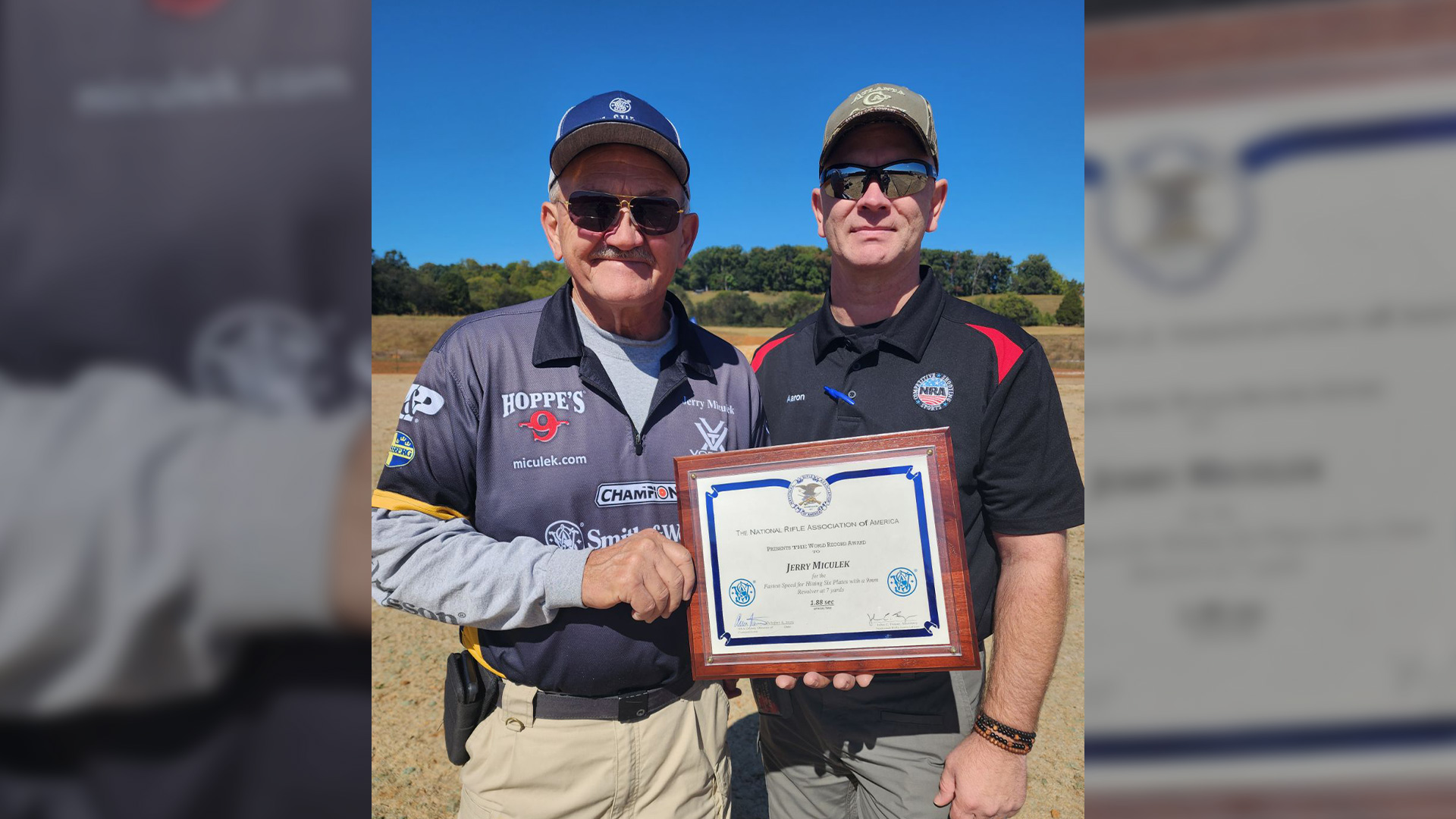 Fans quickly took to social media to congratulate Miculek and his rapid revolver shooting.
"I couldn't draw and hit the berm in 1.88 seconds," one fan said on the NRA Competitive Shooting Facebook page. Another said, "Congratulations, Jerry … show those youngsters you still are on your game."
The NRA World Record attempts by Miculek served as the kick-off for the grand opening of Smith & Wesson's new headquarters in Tennessee after departing its longtime home in Massachusetts. The following day, the new Smith & Wesson headquarters in the Volunteer State made its big debut with a star-studded ribbon cutting ceremony and fall festival.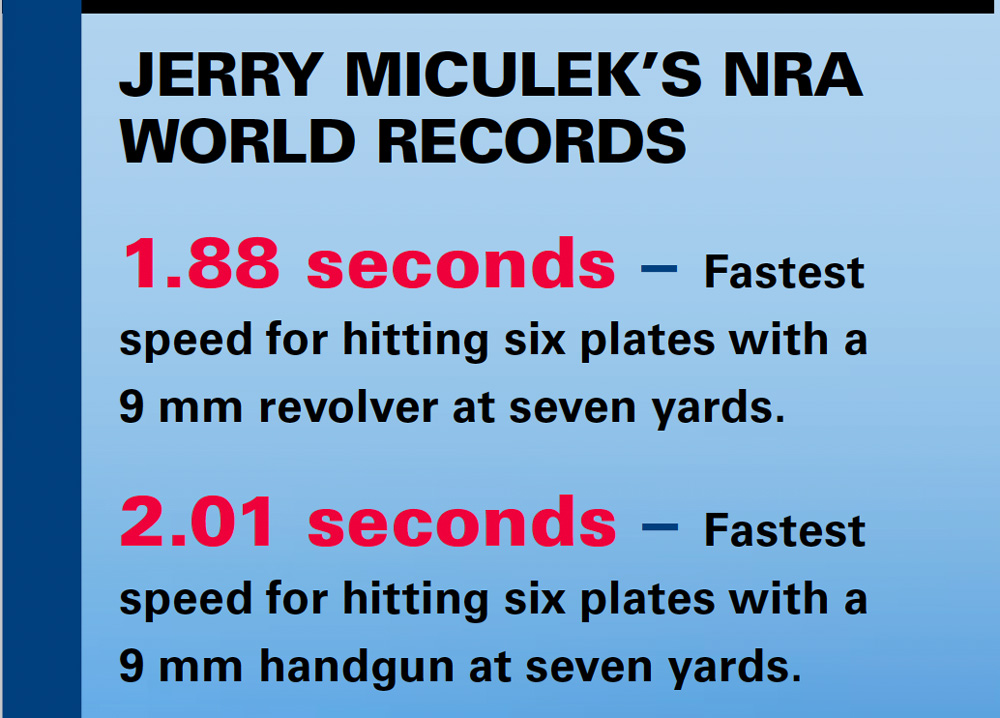 NEW SMITH & WESSON HQ
In October, I traveled to Maryville to take part in the festivities with my NRA Publications colleague, Shooting Illustrated magazine Editor-in-Chief Ed Friedman, and we both agreed that the grand opening did not disappoint. But first, some background on Smith & Wesson's move to Tennessee.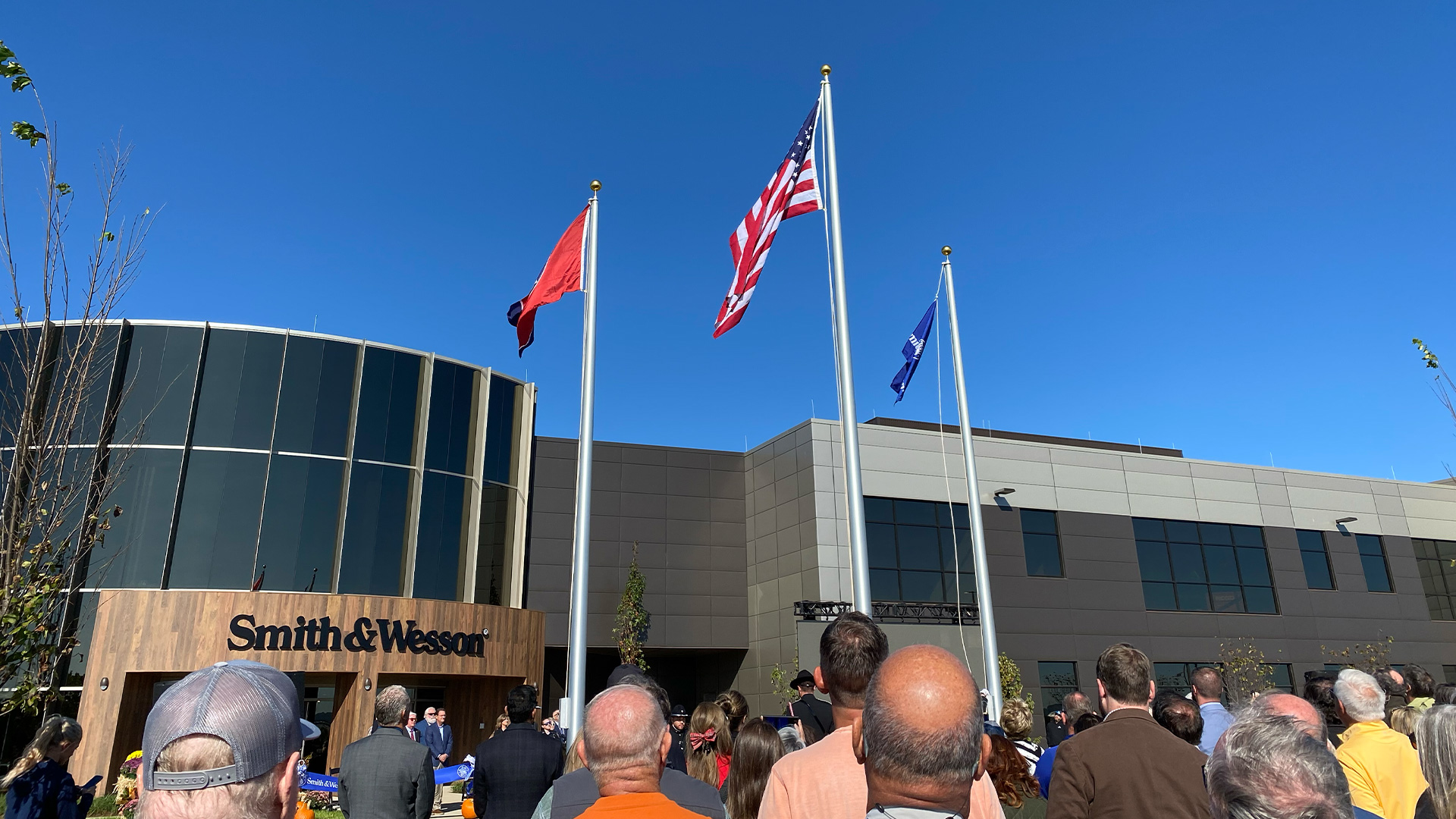 Smith & Wesson has been based in Springfield, Mass., since the company was incorporated in 1852. The company probably would have stayed put, but an unfriendly business and political climate forced a major change, specifically proposed legislation in Massachusetts that, if enacted, would prohibit it from manufacturing certain firearms in the state. Thus, in 2021 Smith & Wesson announced that it was pulling many of its operations out of Massachusetts and heading south to a more gun-friendly locale.
To build its new $125 million headquarters, Smith & Wesson purchased 230 acres southwest of the McGhee Tyson Airport in Maryville, Tenn., which is located near Knoxville. The plant is enormous at 650,000 square-feet and will focus on plastic injection molding, pistol and long gun assembly, along with distribution duties. Smith & Wesson plans to add a museum and retail store in the future. (The company also said it will keep some of its manufacturing operations in Springfield, Mass., including all forging, machining, metal finishing and assembly of revolvers, along with more than 1,000 employees.)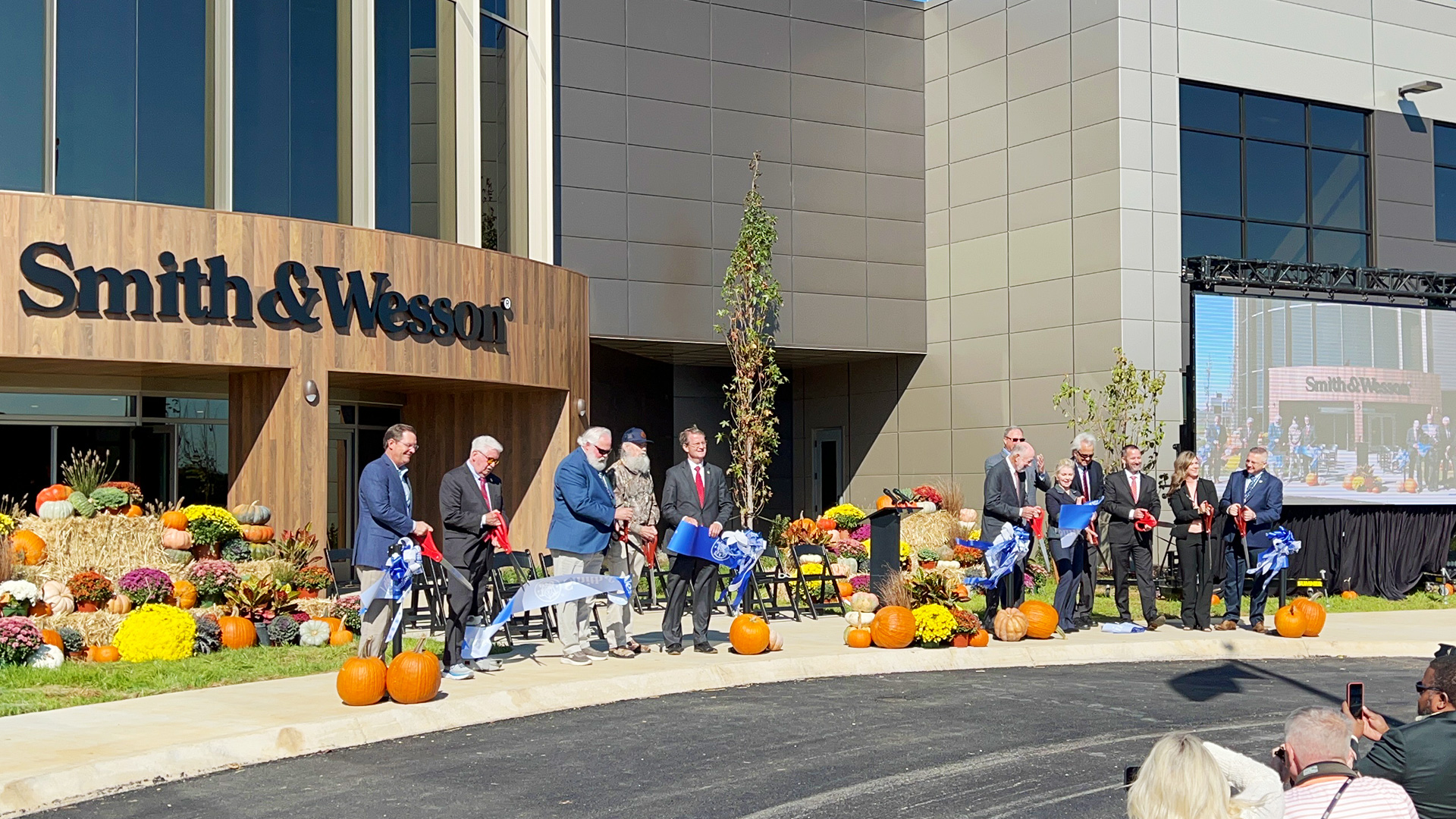 Smith & Wesson President and CEO Mark P. Smith said, "The strong support we have received from the State of Tennessee and the entire leadership of Blount County throughout this process, combined with the quality of life, outdoor lifestyle and low cost of living in the Greater Knoxville area, has left no doubt that Tennessee is the ideal location for Smith & Wesson's new headquarters."
The company completed its new Maryville headquarters facility about two years after announcing the move to Tennessee. With around 750 employees, Smith & Wesson is now Blount County's eighth-largest employer.
"Two years ago, we had to make the decision about where we were going to build this facility," Smith said. "At the end of the day, it comes down to culture. Smith & Wesson has stood the test of time for 170 years because of our culture and our people, and their shared passion for the Second Amendment, our company and our industry. Whatever challenge is put in front of us, we are going to come out on the other end even stronger—we are never going to quit."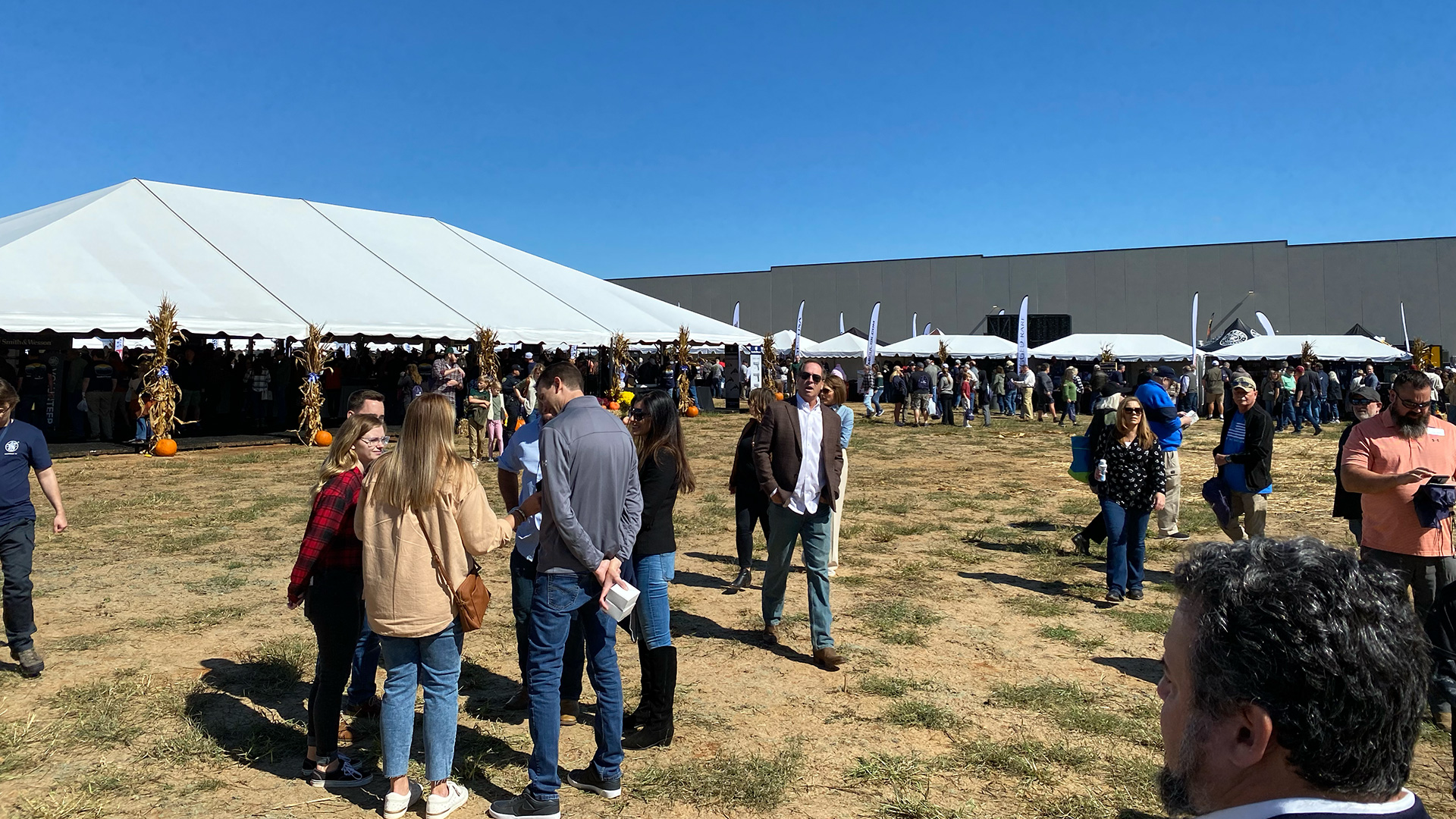 As you can imagine, for the grand opening Big Blue pulled out all the stops, including a ribbon-cutting ceremony headlined by Sen. Marsha Blackburn (R-Tenn.), Rep. Tim Burchett (R-Tenn.), Blount County Mayor Ed Mitchell, Si Robertson ("Duck Dynasty") and more. Tours of the new facility were offered for VIPs and the media, plus, there was an outdoor festival held in the large field next to the building to celebrate the occasion. More than 2,500 tickets were sold for the festival, which was packed to the brim with vendor exhibition tents, indoor and outdoor shooting demonstration ranges, a beer and bourbon garden, multiple food trucks and a family fun zone. Several companies had displays, including Holosun, Trijicon, Silencer Central, Umarex Airguns and Gatorz, with staff on hand to answer questions. There were also shooting demonstrations from Smith & Wesson shooting ambassadors Jerry Miculek, Julie Golob, Travis Kennedy and Chad Robichaux. In addition, country music artists Josh Turner, Joe Nichols, Travis Denning and Catie Offerman performed live at the festival.
"We are thrilled that an iconic American brand, Smith & Wesson, is hoisting its flag right here in an innovation center like Tennessee—an environment that appreciates economic growth and great jobs," Sen. Blackburn said. "Protecting our Second Amendment rights is something our Congressional delegation works on every single day. We are making certain these manufacturers are not going to be discriminated against by the insurance and banking industries."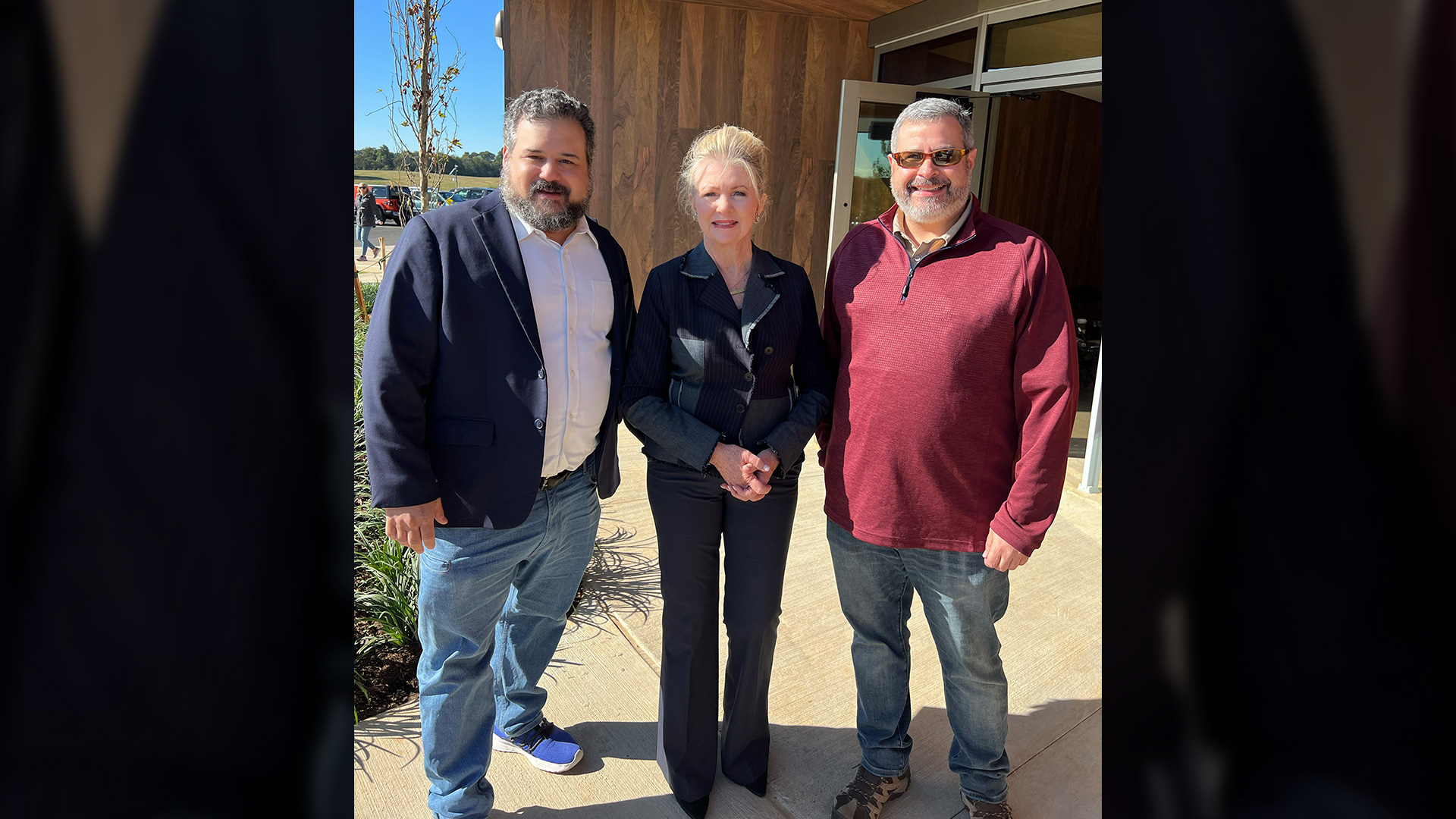 Tennesseans have welcomed Smith & Wesson with open arms. And the love is being reciprocated. As a noble gesture for the local community, during the grand opening and fall festival there was a silent auction with more than $20,000 worth of product from Smith & Wesson and its partners. All proceeds from the auction went to Honor Air Knoxville, Second Harvest Foodbank, Alcoa City School Foundation, Maryville City School Foundation and the Blount County Educational Foundation.
"From where I stand, the next 170 years of Smith & Wesson are looking pretty good. It is something special here in Tennessee," Smith said.
Learn more about Smith & Wesson and Jerry Miculek.