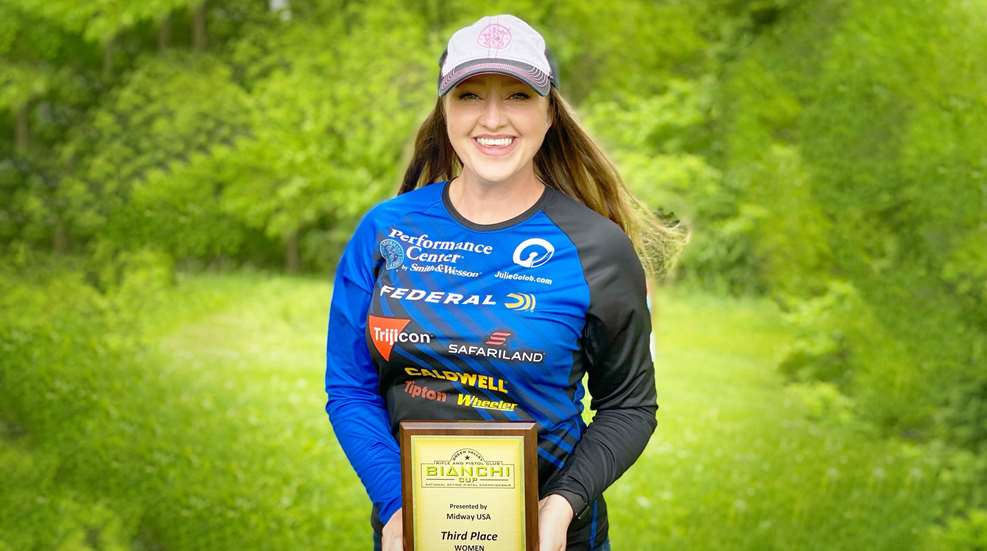 Shooting icon Julie Golob has made a triumphant return to competition in recent weeks after a two-year hiatus. The legendary shooter, hunter, author, mother and U.S. Army veteran won the Ladies Title on May 23 at the 2021 Flagler Cup Action Pistol Regional Championship in Bates City, Mo., and she followed the win on May 28 with a third-place showing at the Bianchi Cup National Action Pistol Championship in Hallsville, Mo.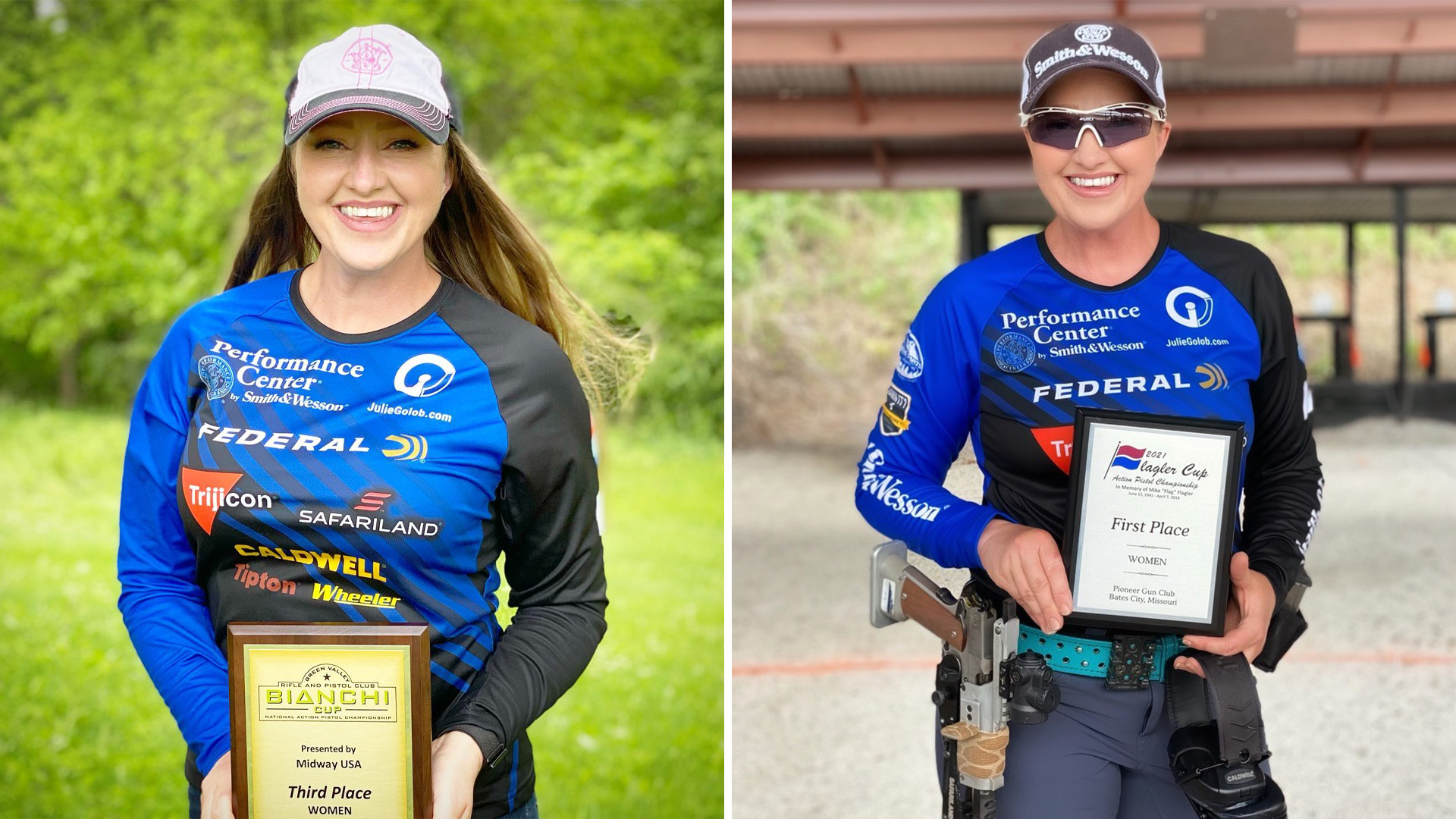 With her trademark enthusiasm, Golob shared her thoughts about her recent accomplishments after two years away from action pistol competition.
"It's so great to be back on the shooting circuit after my last match in 2019. I love the back-to-back format of being able to compete in a regional event right before the nationals and coming back after such a long break from competing feels wonderful. The excitement of testing my skills, the joy of shooting with fellow competitors and the opportunity to set goals are all things I love about the shooting sports. It's so great to be back!"
Among her many sponsors, Federal Ammunition provides Golob with the components she needs for handloading competition loads. She expressed high praise for the company's products.
"I rely on Federal Premium components and use a custom load tuned for my Open division action pistol that starts with high quality Federal brass and incredibly reliable Federal primers."
While Golob is a seasoned competitive shooter, that doesn't mean she was not nervous to return after time away from the sport.
"Even with doing so well at the Flagler Cup Regional, for my first event at the Nationals on the [Falling] Plates, it felt like my entire body was buzzing. I mentally acknowledged how I felt and chose to celebrate the fact that I was feeling this way because I cared and wanted to do well. That's a good thing! I ended up shooting a perfect 480 on the Plates, coming in fourth place overall in the Open division and first among the women."
This is not the first time Golob has temporarily stepped away from competitive shooting. Over time, she's learned the ideal way to get back into the fold.
"For me, these first matches back are all about building on the foundation I've established over 30 years of competing. The biggest lesson I learned when I stepped away from competition for the birth of my two daughters was that, after taking time off, you are different as a person—whether it's physically, mentally or both."

"I love that even after all these years I have so much to learn about shooting and the desire to continue to improve. I have a list of things I'll be working on to take my action pistol game to the next level."
Learn more about Julie Golob at her website. And visit federalpremium.com for the latest company news.
---
Read more:
Social Media: Using Hashtags And Mentions To Share Your Content