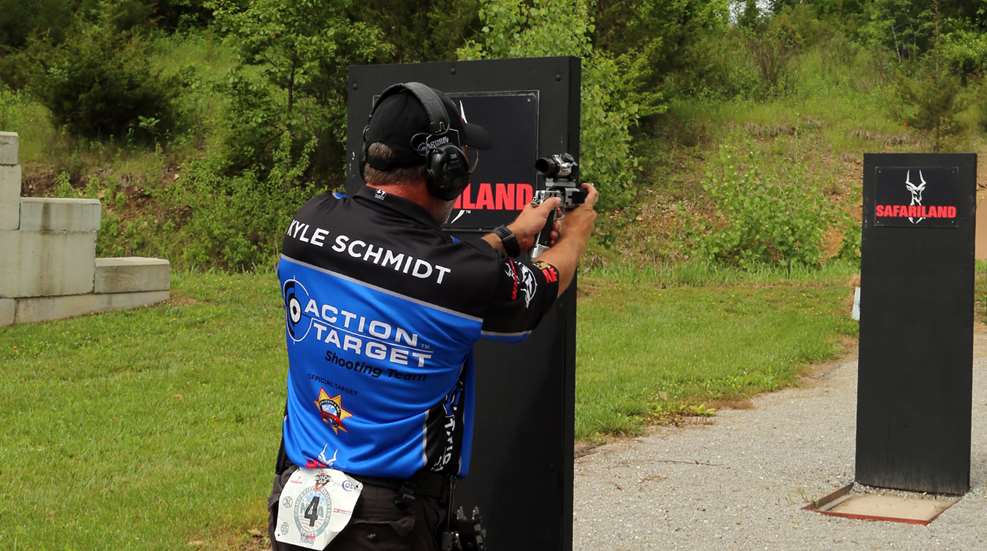 On his Facebook page last year after the Bianchi Cup, Rob Leatham congratulated not only the champion Doug Koenig but also his friend Kyle Schmidt for placing fourth overall, as well as high law enforcement. He mentioned a possible perfect 1920 score for his friend in 2016.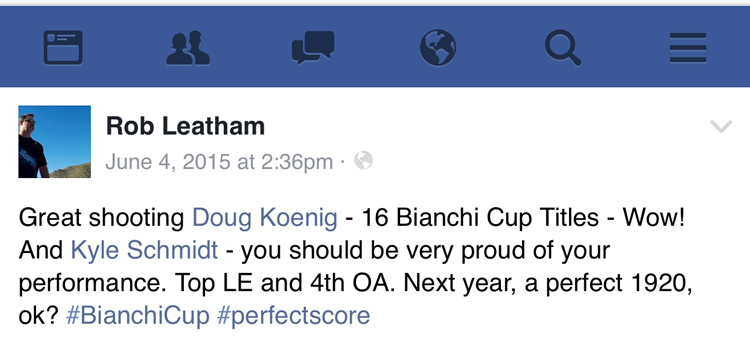 Well, Schmidt must have taken Rob's Facebook post to heart.
On Thursday at the Bianchi Cup presented by MidwayUSA, Kyle Schmidt of
Action Target
and
Safariland
joined one of the most elite clubs in all of action shooting. After finishing up the Olin "Oli" C. Barjenbruch Falling Plate Event, Schmidt completed Match X with a perfect 1920 score. 
Schmidt joins Doug Koenig, Bruce Piatt, Kevin Angstadt, W. Riley Gilmore, Kelly Gilmore, Frank Glen, Don Golembieski, Grahame Harriman, Phillip Hemphill, Veit Huber, Darryl Mason, Brian Kilpatrick, John Pride, Alex Burridge, Carl Bernosky, Richard Siebert, Jeremy Newell, Mickey Fowler, Mike Voight, Roy Banister, Justin Blackburn, Jens Bork, Ken Tapp and Ross Newell as the only shooters to ever fire a perfect 1920 score at the Bianchi Cup.
Julie Golob
of Team Smith & Wesson posted a video of the
moment as it happened
on her Facebook page.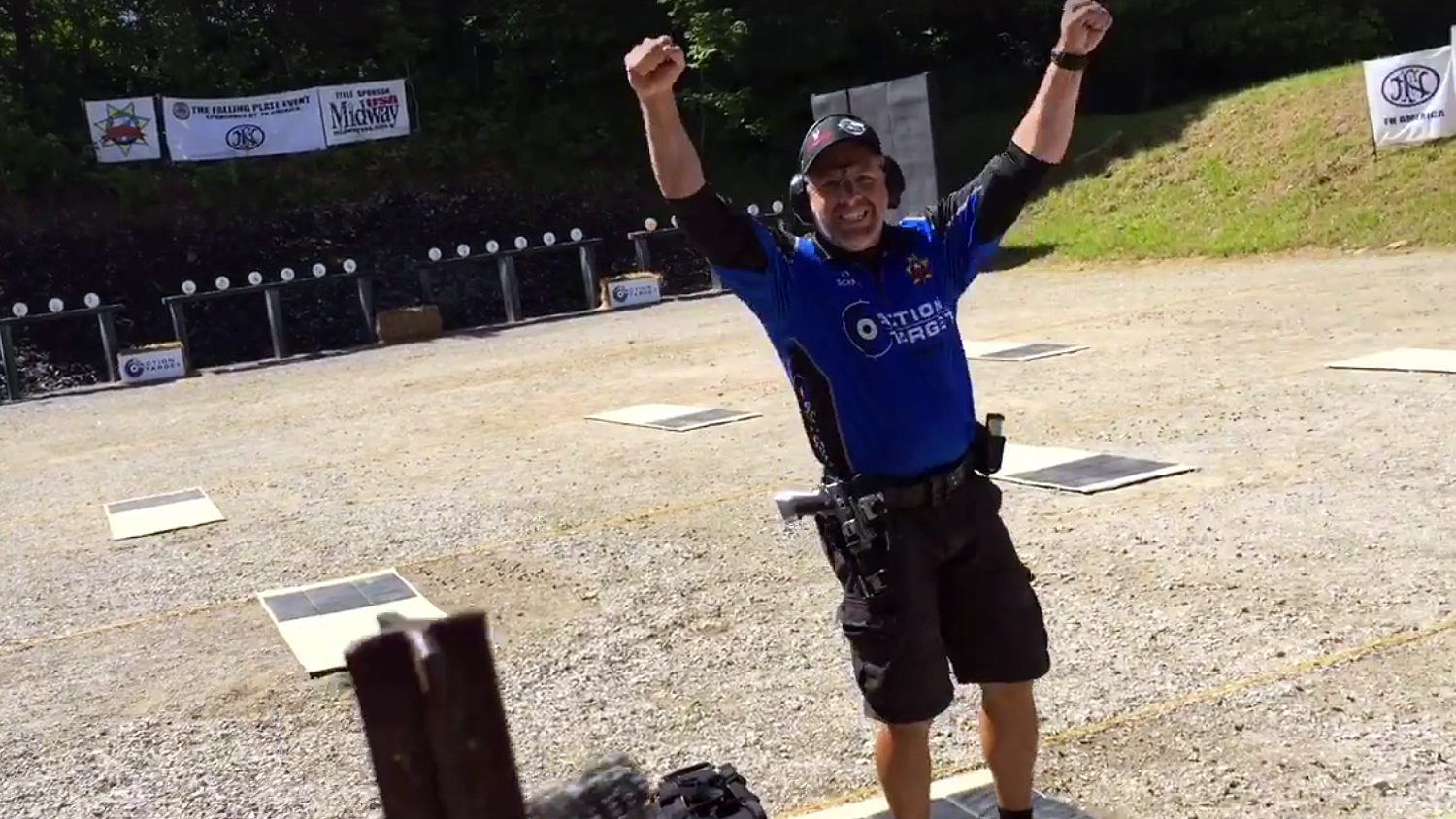 Above photo courtesy of Julie Golob.


Doug Koenig
currently tops the match leaderboard with a score of 1920-183X. Schmidt follows in second place with 19 Xs separating him from last year's champion.
The 2016 Bianchi Cup National Action Pistol Champion will be determined by the final aggregate score of Match X and this Saturday's Colt Championship Final. In the event of an unbreakable tie a shoot off will be held. The Colt Championship Final format will consist of the same four Bianchi Cup Events fired as Match X.