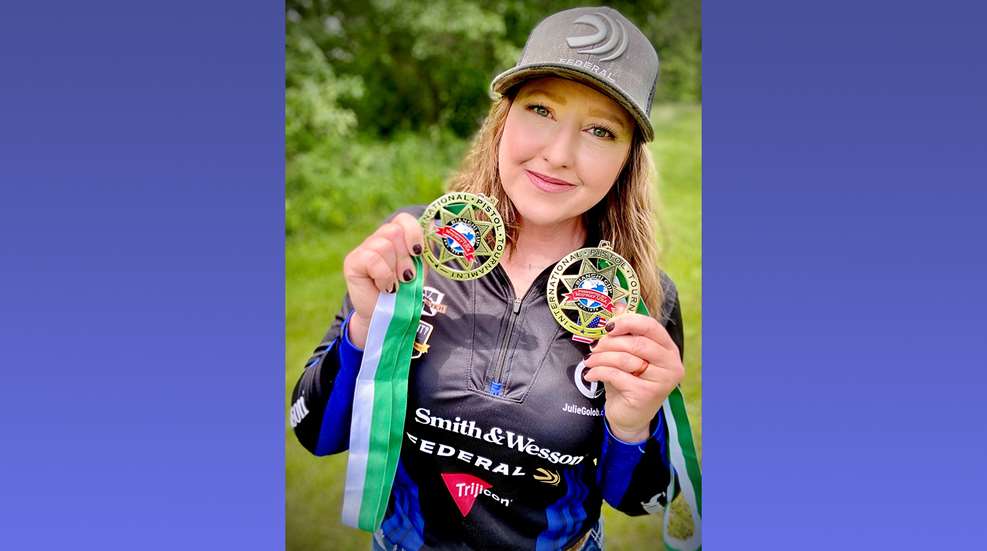 Julie Golob earned gold and silver medals at the 2022 Bianchi Cup, held May 25-27 at the Green Valley Rifle and Pistol Club in Hallsville, Missouri. She was on the top-scoring Women's Team and Women's Individual runner-up. In addition, Golob's final score of 1903-144X placed her 20th in Open division and 22nd in the overall field.
Marking 43 years for the Bianchi Cup, the tournament attracted 117 competitors from around the country and the world.
Golob's best event this year at Bianchi was her perfect 480-48X run at the Falling Plates. Not able to overcome nine points dropped at the Practical and eight at the Barricades and Mover, in the Women's Individual standings, Golob ended the competition 10 points behind the winner, the AMU's Sally Talbot (1913-155X).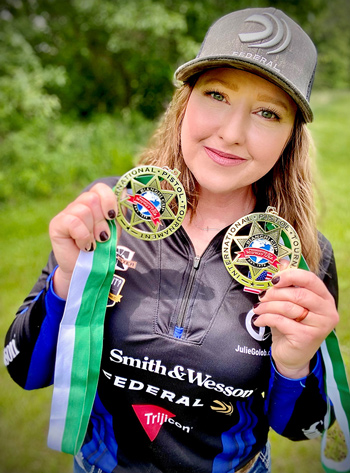 She's optimistic about the upward trajectory of action pistol as a shooting discipline, as well as the Bianchi Cup's place as one of the most difficult pistol tournaments ever conceived.
"After a challenging two years of contending with COVID-19, this sport is building back up to pre-pandemic attendance, which is great to see," said Golob. "The event consisted of four courses of fire: Practical, Barricades, Falling Plates and Moving Target. The match tests extreme accuracy and speed. Unlike many other action shooting sports, Bianchi is unique in that there is a perfect score. It allows you to track your progress and test yourself against the best shooters in the world."
Golob and teammate Becky Yackley secured the gold medal in the Women's Team championship as "Team Caldwell" with a combined score of 3748-274X (Golob 1883-142X, Yackley 1865-132X).
A Federal-sponsored shooter, Golob also helps to promote the action pistol discipline via her bulletinX email newsletter and resource hub, which shares news about the sport to subscribers. Without hesitation, she says that using Federal products helps to give her confidence when it matters the most.
"I rely on Federal Premium components and use a custom load tuned for my Open division action pistol that starts with high quality Federal brass and incredibly reliable Federal primers," said Golob.
The folks at Federal Ammunition expressed praise for Golob topping the leaderboard once again at the Bianchi Cup.
"We at Federal congratulate Julie on her recent wins in Missouri," said Federal Vice President of Marketing, Jason Nash. "Julie and Federal have been partners for many years. She has done excellent work for us, promoting our brand and products. Especially this year with her efforts in helping us produce our 'It's Federal Season' podcast. We thank her for all she does for us, on and off match stages."
See the full results of the 2022 Bianchi Cup at this link.