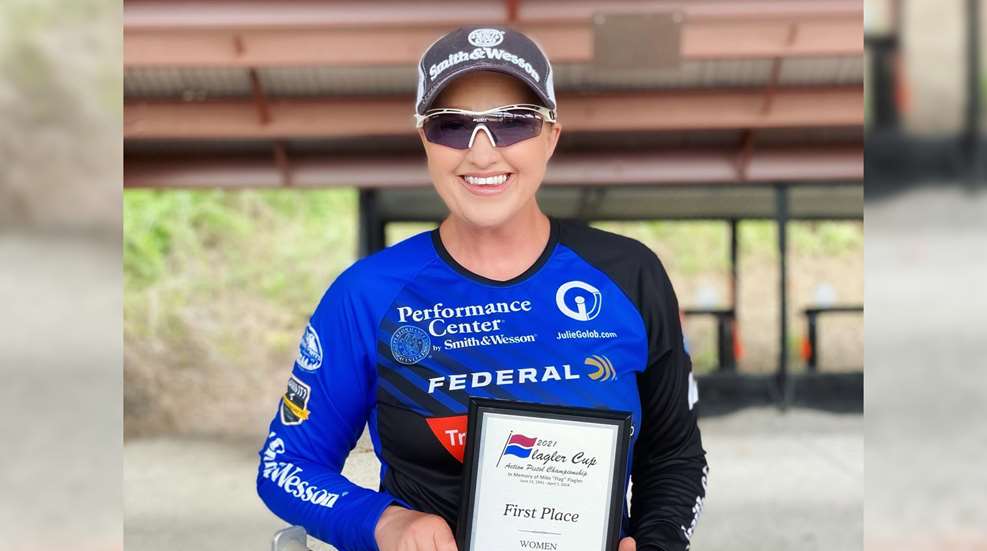 Competing at her first major match since 2019, Julie Golob secured the 2021 Flagler Cup High Lady title with a score of 1906-153X. Held annually at the Pioneer Gun Club in Bates City, Mo., the Flagler Cup is one of the most popular action pistol regional championships. The match was held on Sunday, May 23 as a prelude to the Bianchi Cup Action Pistol Championship.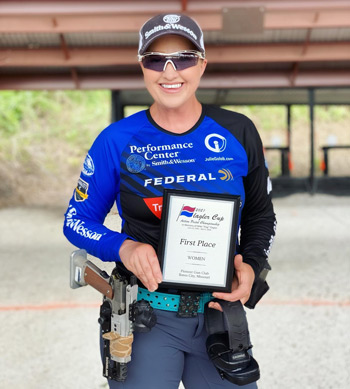 On her Facebook page, Golob said, "Very happy to share I took the Ladies title at the Flagler Cup this weekend with a score of a 1906 with 153X. Still lots of room for improvement but it feels so good to be back." She also expressed her thanks to the staff at Pioneer Gun Club, along with her sponsors. As of Monday, May 24 the post has garnered more than 6,400 likes and 697 comments from her fans.
Along with using the NRA AP-1 target, the Flagler Cup is fired under NRA Action Pistol Rules. The four traditional Bianchi Cup events (stages) are used for the course of fire—the Practical, Barricades, Moving Target Modified and Falling Plates. Each stage is worth 480 points for a 1920 perfect score.
From her days with the U.S. Army Marksmanship Unit to today, Golob remains a top action pistol shooter. At least two of Golob's sponsors, Smith & Wesson and Trijicon, took to social media to congratulate her about the win before the prestigious Bianchi Cup.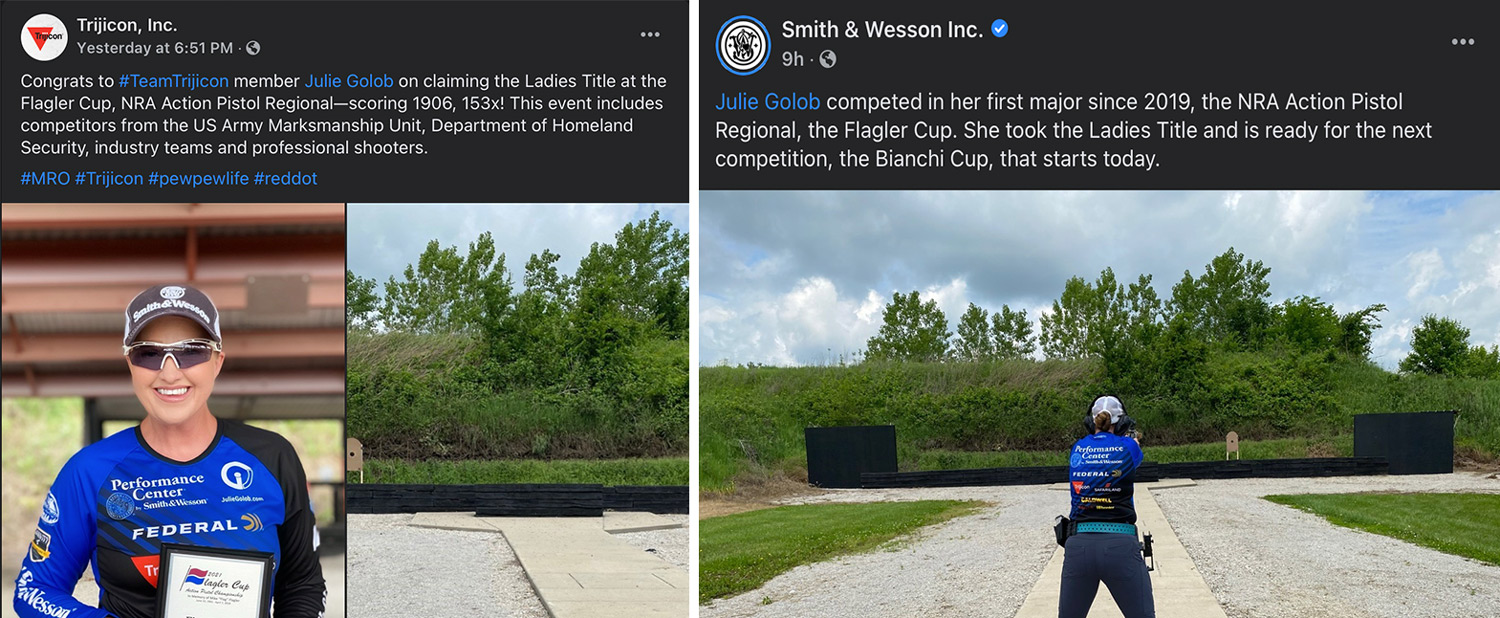 Speaking of the Bianchi Cup Action Pistol National Championship, this year's tournament should be getting underway today at the Green Valley Rifle and Pistol Club in Hallsville, Mo. Visit juliegolob.com to learn more about her. Subscribe to the Shooting Sports USA Insider newsletter for the latest updates.
Photos courtesy Julie Golob/Facebook.
---
Read more:
Bruce Piatt Wins 2019 Crawfish Cup