On Sunday, May 23, six-time Bianchi Cup Champion Bruce Piatt won the 2021 Flagler Cup Action Pistol Regional Championship. A popular action pistol tournament, the Flagler Cup is held annually at the Pioneer Gun Club in Bates City, Mo.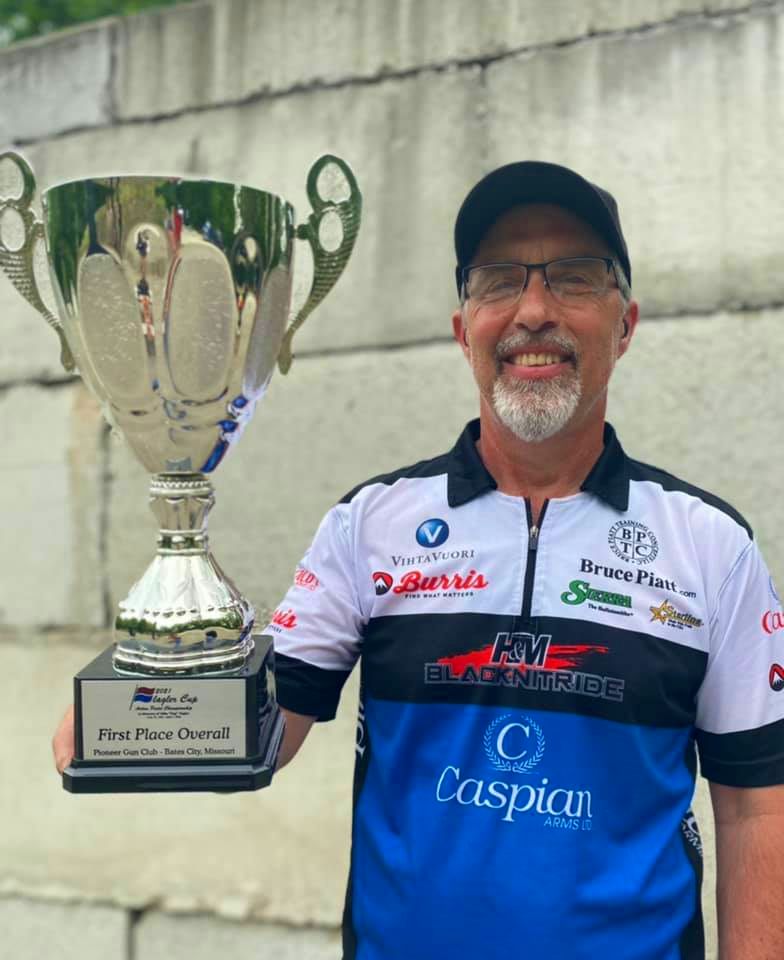 The Flagler Cup has four events—Barricade, Plates, Practical and the Moving Target. Each is worth 480 points for a total of 1920. Competitors engage targets as close as 10 yards and as far as 50 yards, all with a handgun.
In addition to thanking all of his sponsors, Piatt shared his excitement regarding his victory at the 2021 Flagler Cup via Facebook. As of May 30, the post had 173 comments from his fans.
"First match after the COVID layoff turned out pretty good. I won the Flagler Cup yesterday at the Pioneer Gun Club outside Kansas City. Thank you to Ron DeJarnette and his staff for putting on a great event."
A few days later, he would go on to finish second at the 2021 Bianchi Cup Action Pistol Championship. Piatt, the 2019 Bianchi Cup Champion, fell five Xs short of Doug Koenig at Green Valley this year. However, if history has proven one thing, it is never to rule out Bruce Piatt and his ability to win big matches—he is one of the OGs of action shooting and multi-gun competition. Keep an eye out for more from him as the 2021 competitive shooting season unfolds.
Receive the latest updates on Piatt and other top action shooters by subscribing to the free SSUSA Insider newsletter.
Photos courtesy Bruce Piatt/Facebook.
---
Read more: Julie Golob Wins Ladies Title At 2021 Flagler Cup