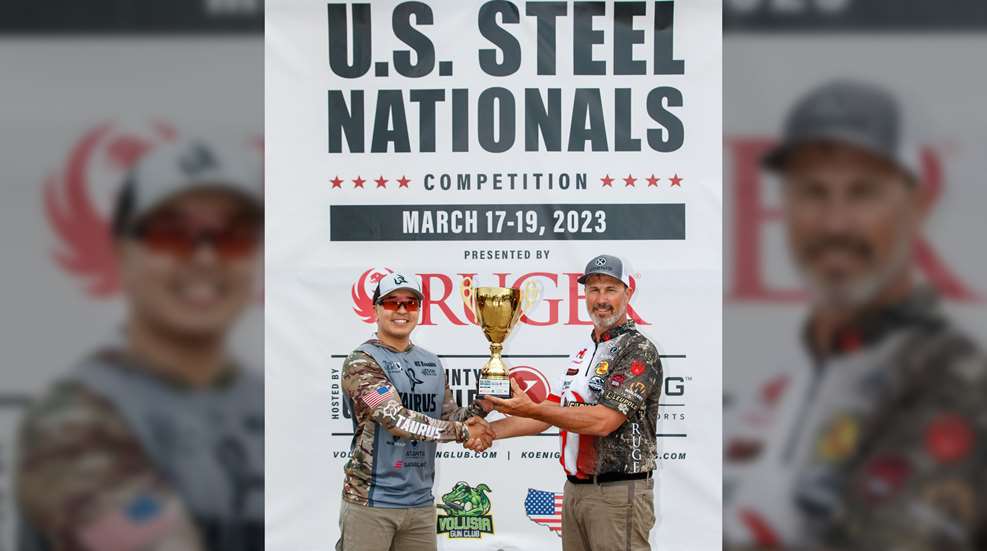 Pro shooter KC Eusebio landed a first place finish in Open division last month at the 2023 U.S. Steel Nationals in New Smyrna Beach, Fla. The competition took place March 17-19.
With a final time of 77.88 seconds in Open division, this victory marks the first major win of the year for Eusebio.
His best stage at the match was Smoke & Hope, which Eusebio walked away from with a 8.07-second time.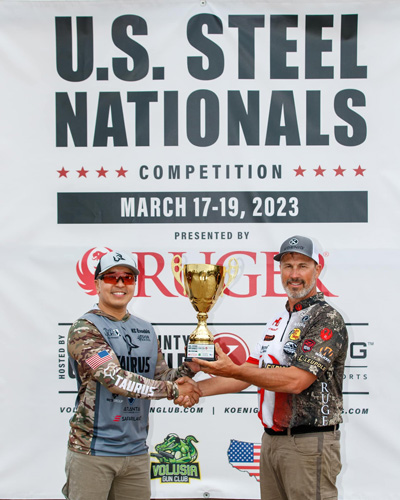 He was using the new RXM-300 Reflex Sight, which he also worked on the design of with Bushnell. With its extra-large lens, multiple intensity adjustments and robust housing, the RXM-300 is perfectly suited for the fast-paced style of steel shooting competitions such as Steel Challenge and the U.S. Steel Nationals.
"Being able to win a national championship so early in the year is a fantastic feeling," Eusebio said. "Add to it, winning for the first time with the new Bushnell red dot makes this title even better."
Introduced earlier this year, the Bushnell RXM-300 is a large lens, four-MOA red-dot optic with optimized hood geometry, which can speed up target acquisition and shot follow-up.
"The RXM-300 did its job and performed at the highest level," Eusebio said. "I'm so very proud of this new dot that I can't stop sharing it with anyone who shoots or competes. By far, my favorite features are the unbelievable field of view it offers, the 12 brightness settings and the incredibly durable housing."
See the full results of the 2023 U.S. Steel Nationals at the Practiscore website.
Learn more about Bushnell at bushnell.com.