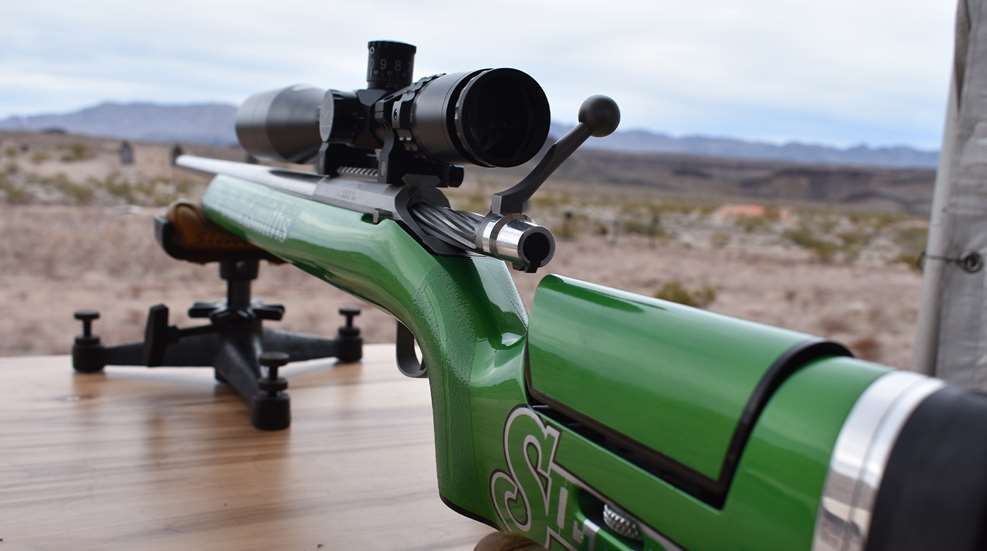 Serious rifle competitors have passed along the Kelbly name for decades, and they will for decades to come. Three generations of the family currently work at the machine shop in North Lawrence, Ohio. Located in rural Wayne County, Ohio, visitors pass a pen of chickens and a Kelbly residence to reach the parking lot. A covered 200-yard range is opposite the machine shop, with pistol, rifle and shotgun ranges further down.
Kelbly's range actually came first. George Kelbly, Sr., started digging the range in 1969 and began accepting members and hosting competitions the next year. The Super Shoot, a prominent benchrest competition attended by shooters from around the world, was first hosted in 1973 but became synonymous with Kelbly's after it moved to the range in 1976.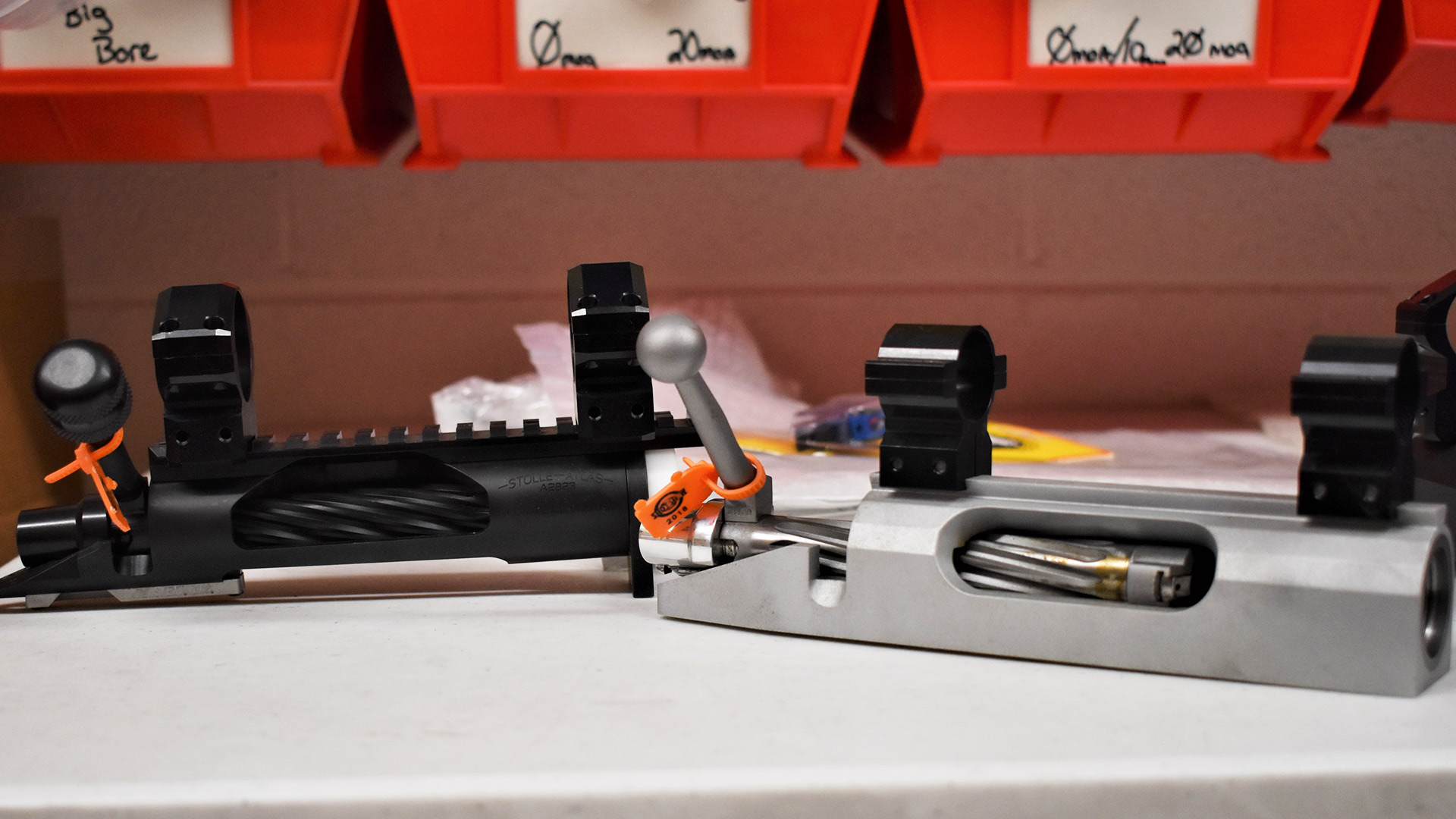 The business actually began as a partnership between George Kelbly, Sr., and Ralph Stolle. Stolle began building rifle actions in the 1960s, averaging a dozen a year. Though he lived in West Virginia, Stolle and George Kelbly were close friends and benchrest competitors. In 1979, a heart attack kept Stolle in Northeast Ohio for a month. During that period, the two decided to go into business together. Stolle relocated in late 1980, and 1981 saw the partnership's first year of production. According to George's son, Jim Kelbly, "Ralph did not like to do production work. He liked to just tinker and build and design and that sort of thing. So, the intent was he was going to work a few years and hand the business over to dad and just play around."
Sadly, Stolle never had the opportunity to see the business take off or his designs flourish. He passed away in September 1982 from another heart attack, leaving his plans for scope rings on the drawing board. George Kelbly continued with the business, intending to preserve his friend's legacy. Stolle would have been proud—his scope rings sold well, registering 2,000 pairs in some years.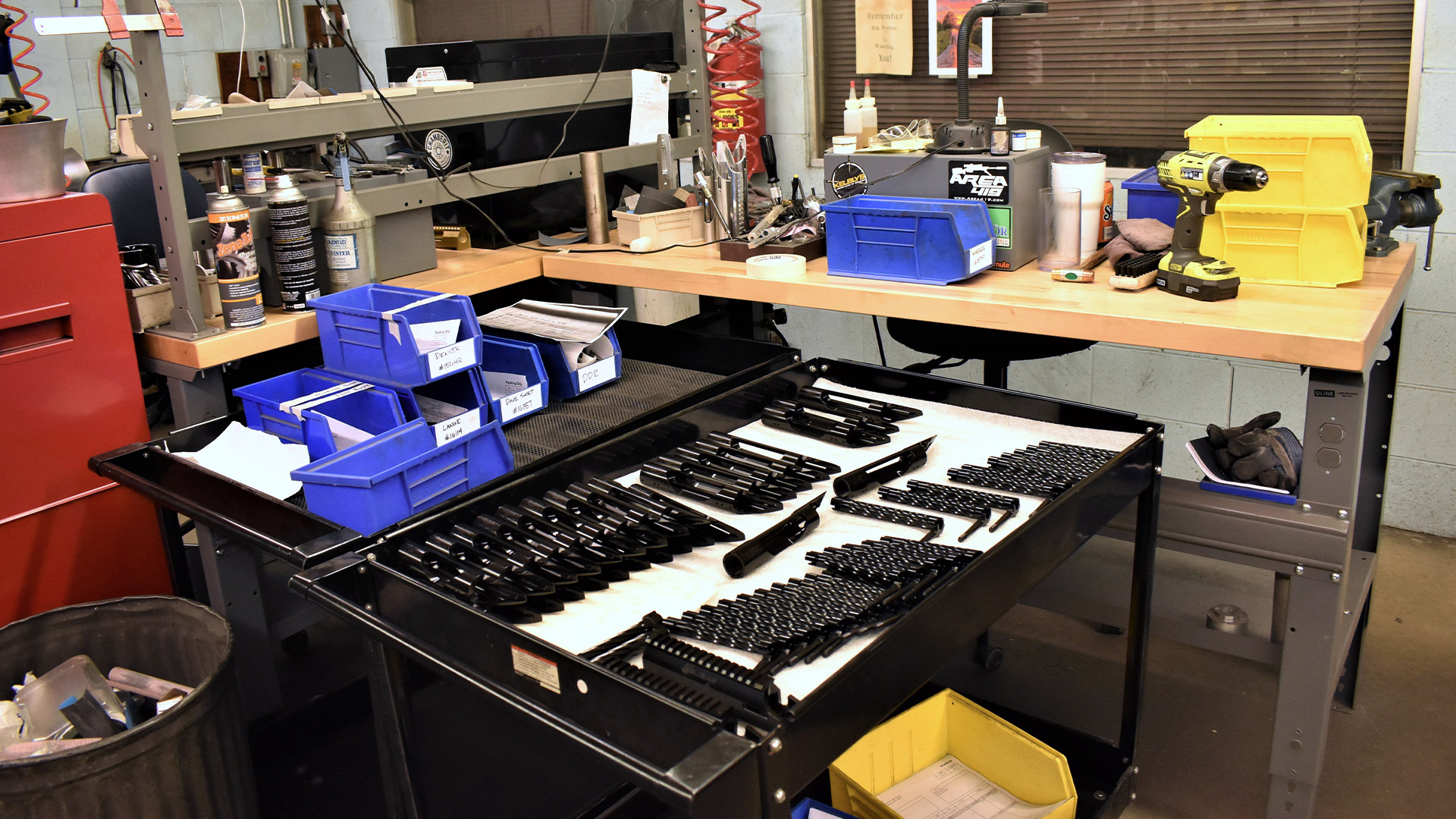 Unable to perform all of the work himself, George Kelbly, Sr., began recruiting his sons. Jim Kelbly began working for his father in November 1982. "We were just building rifle actions at the time and just aluminum actions," Jim said. "At that time, we were the only producer of aluminum actions in the world." His brother, George Kelbly, Jr., joined the business in 1986 after graduating from Case Western Reserve University with a degree in computer hardware. After a year of manual labor, George, Jr., took over programming and running Kelbly's first CNC machine, purchased in 1987. By 1991, George Sr.'s youngest son Michael had come into the business, having spent two years in high school training to be a machinist.
Five years later, the first "non-Kelblys" joined the family. Today, the company has 14 employees, six of which are blood-related. "Most of them are good friends, kind of like adopted Kelblys," Jim, now company president, said of the remaining.
Commitment to Quality
Quality designs started Kelbly's on the path to success. The initial action Stolle built was the Grizzly, a 13.5-inch steel action designed for benchrest unlimited rifle. Its length accommodated long scopes, keeping them off the barrel and thereby increasing accuracy. A few years later, Stolle manufactured the first aluminum Panda action, a favorite among Palma competitors to this day. Though Stolle did not begin manufacturing at the Kelbly's facility until 1981, his designs are still available and etched with his name. Current offerings even pay homage to Stolle.

"Ralph obviously was into bears, so we just always tried to keep [it]," Jim said. All of Kelbly's actions, both aluminum and steel, follow this pattern. Current offerings include the Black Bear, Atlas, Golden Bear, Panda, Grizzly II, Kodiak and variations thereof. "Even the Arcus is a mythical bear. That's our rifle series. The Atlas is a bear that has been extinct for a while. Obviously, the panda's not truly a bear, it's a marsupial, but everyone calls it the panda bear." Though no longer in production, Kelbly's also once produced a Polar Bear action.
With such a variety to choose from, Kelbly's actions work in nearly any application and boast a lifetime warranty. While the initial customer base was with benchrest and prone rifle shooters, Kelbly's has also expanded its offerings to meet the needs of the modern tactical and precision rifle market as well as the everyday consumer. At an in-house stock shop (formerly Lee Six stocks), pre-fit barrels and rugged actions give customers the option of complete customization, while production rifles offer a complete package of custom quality. Jim's son, Ian, offered insight. "We still focus heavily on our niche, the F-Class guys, the benchrest shooters …but really the next logical progression of our company is going after the hunting market and after the average Joe Shooter. With that being said, that's why we came out with the Koda rifle." (Kelbly's new Koda rifle, $2,499, is a collaboration with Grayboe stocks, Krieger Barrels and Bix'n Andy.)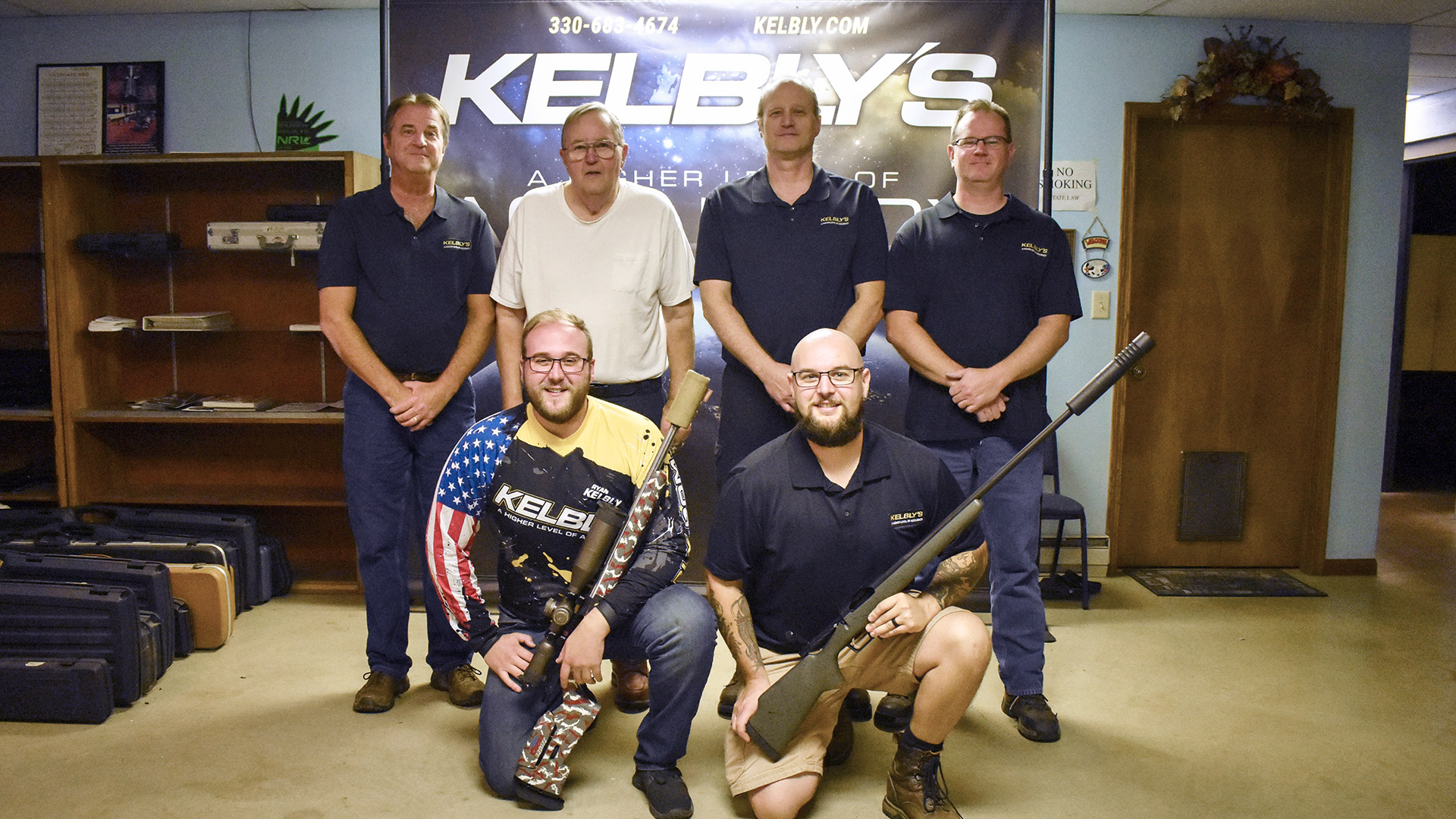 Though Kelbly's products are available in 44 countries and has its own sponsored team, Team Kelbly Tactical, at the end of the day, they are still a small family business. Working with family is both challenging and rewarding, but at Kelbly's, everyone has their own space. "George Jr. is programming machines, Ryan is managing production and shipping, Dad is taking care of all the licenses and helping out with sales, and I'm overseeing all the sales, I'm overseeing accounting and making sure everything's in place," Ian Kelbly said. "I do a lot of inventory around here, and Mike is the head of the stock shop … we all trust each other to do our jobs right."
Founder George still comes into the shop, as do Ian's young children from their house a couple hundred yards away. "My grandson just turned six," Jim said. "He talks constantly how he wants to work here someday. He's already shooting his little .22 rifle."
The Kelbly family and company strive to provide great products and outstanding service while getting to know their customers. "The ultimate goal that Grandpa and Dad instilled in Ryan and I," Ian said, "is to give the service that you would expect from a company. Then you have a lifetime customer." In addition, Ian explained that the goal isn't just to keep Kelbly's a family business but to make it a legacy company with products parents pass down to their kids. His dream is for his son to take care of current customers' kids and grandkids. "That's really what we want to be—we want to be a legacy company."
---
Read more:
Why Shoot High Power Service Rifle?