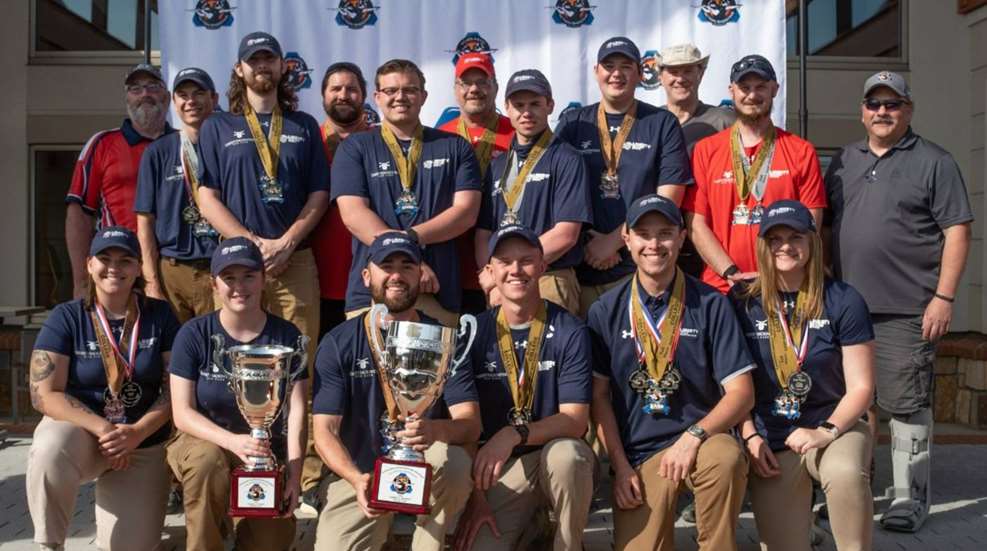 Returning to the SASP (Scholastic Action Shooting Program) Collegiate National Championship as the past rifle champion, Liberty University was eager to prove that its success at the match last year was not a fluke. Boasting nine squads of athletes at this year's match, Liberty came ready to top the leaderboard in as many disciplines as possible. The goal was established not long after returning from last year's Nationals—in 2021, return to Virginia with both trophies.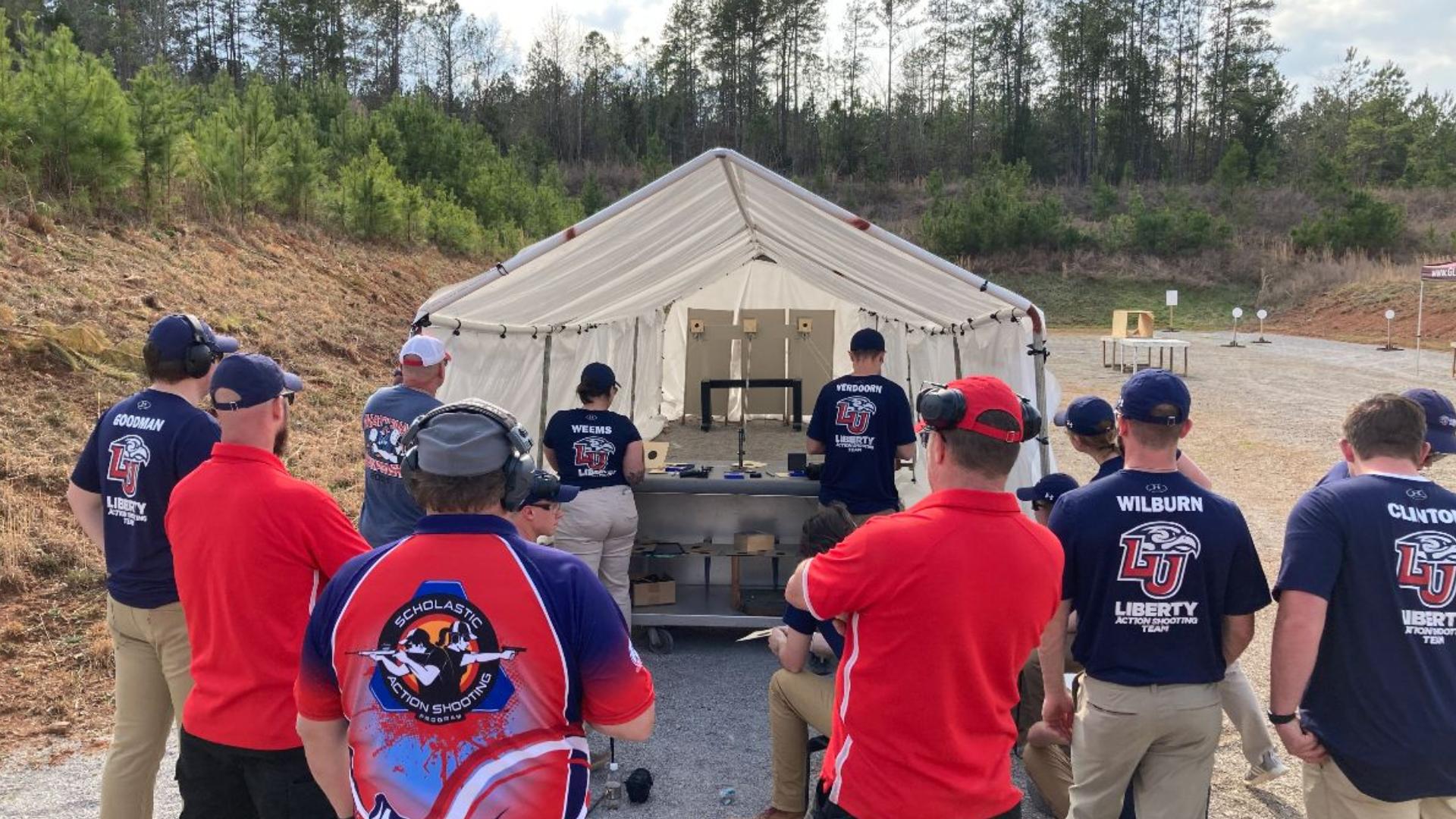 The 2021 SASP Collegiate National Championship was held at the CMP Talladega Marksmanship Park in Alabama on March 12-14. Over three days of competition, collegiate action shooting teams ran squads of athletes through the four-stage event, vying for the Tammy L. Mowry Rifle Cup and Daniel C. Hodne Pistol Cup traveling trophies.
Over the course of the match, student-athletes collectively fired over 21,000 rounds. Balancing speed and accuracy, the SASP courses-of-fire includes standardized stages of steel plate arrays with designated stop plates to record times. With five strings of fire, the shooter's slowest attempt is tossed out and the fastest four strings of fire are added together to determine total stage time. With squads of four athletes, the total stage times are complied to determine the aggregate times and the SASP Collegiate Championship winner.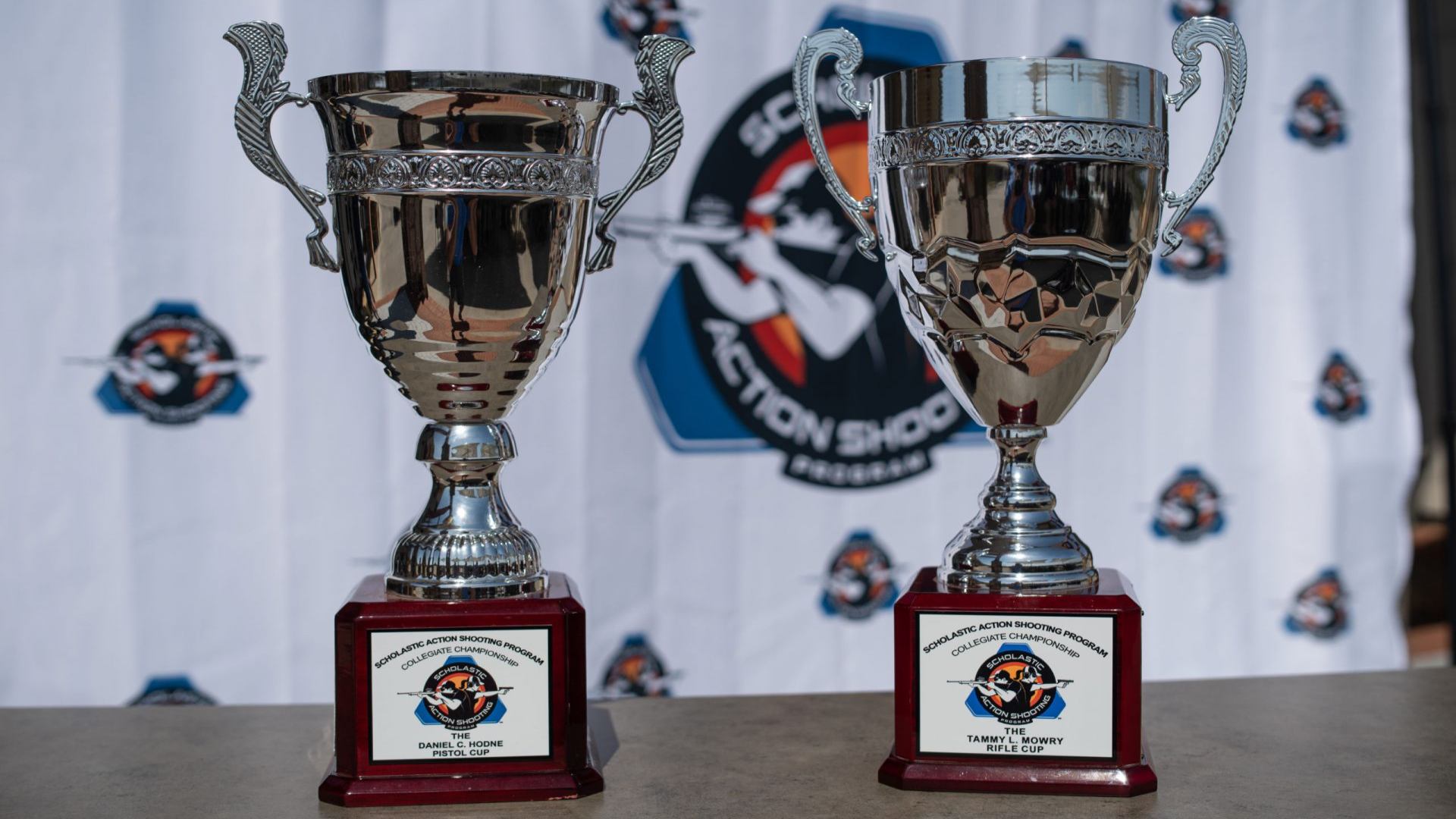 The Tammy L. Mowry Rifle Cup remained at home in Virginia with Liberty University's victory this year in the Rimfire Rifle Iron Sight discipline. After a close race throughout Saturday's match schedule, Liberty's consistency in Centerfire gave the team a 3.45-second lead over Texas A&M, becoming the first collegiate action shooting team in SASP history to hold both championship trophies simultaneously.
Each year the traveling Daniel C. Hodne Pistol Cup honors the top collegiate team in the Centerfire Pistol discipline. For five consecutive years, Texas A&M's Corps Of Cadets Marksmanship Unit has held possession of the trophy and was hopeful to keep the trophy for the sixth year in a row. The pressure was high and Liberty University was keen to take the trophy, which they did.
Tammy L. Mowry Rifle Cup
Liberty University
Liberty University
Virginia Tech
Daniel C. Hodne Pistol Cup
Liberty University
Texas A&M
Texas A&M
Note: Teams are allowed to field multiple squads.

Next year, the SASP Collegiate National Championship will return to the CMP Talladega Marksmanship Park as a three-day event conducted over the weekend of March 11-13, 2022. Learn more at mysasp.com.
---
Read more:
Top USPSA PCC Guns In 2020