Magpul adds to its Tejas gun belt lineup for 2022 with three new entries it calls the "El Cibolo," the "El Delgado" and the "El Pistolero." Each is made in Texas, and available in belt sizes 32 through 46 (even sizes only). (You may want to buy a size up from your usual belt size.)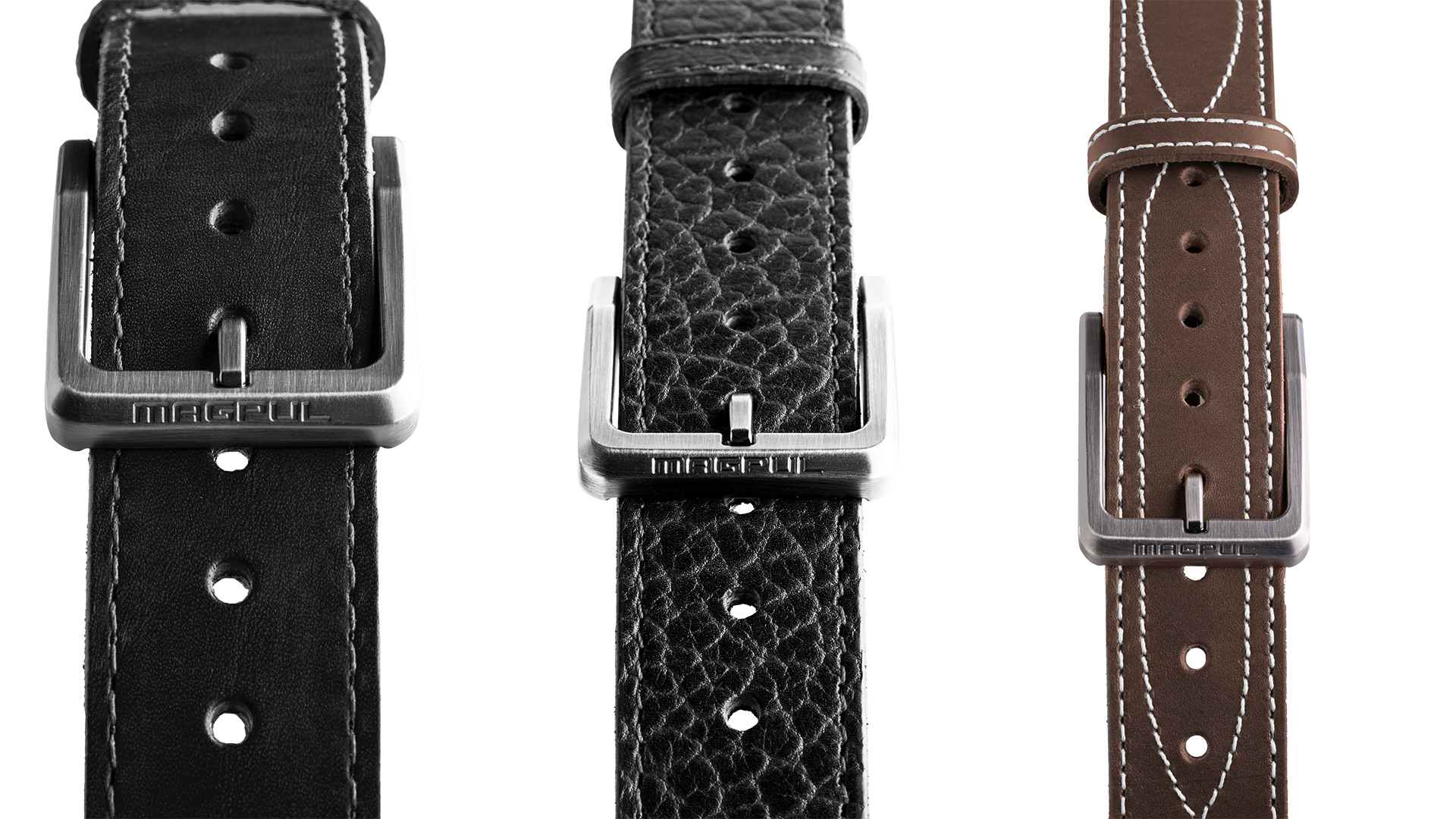 At 1.5 inches wide and a quarter-inch thick, all three should fit most belt loops and holsters. Magpul says the belts have "dress belt comfort [that] offers stretch and sag-free performance, but is supportive enough to carry your pistol."
With a sleek design, the buckles sit flat against the waist, which should help reduce printing while carrying. In addition, the buckles are removable and sport a brushed antique silver finish.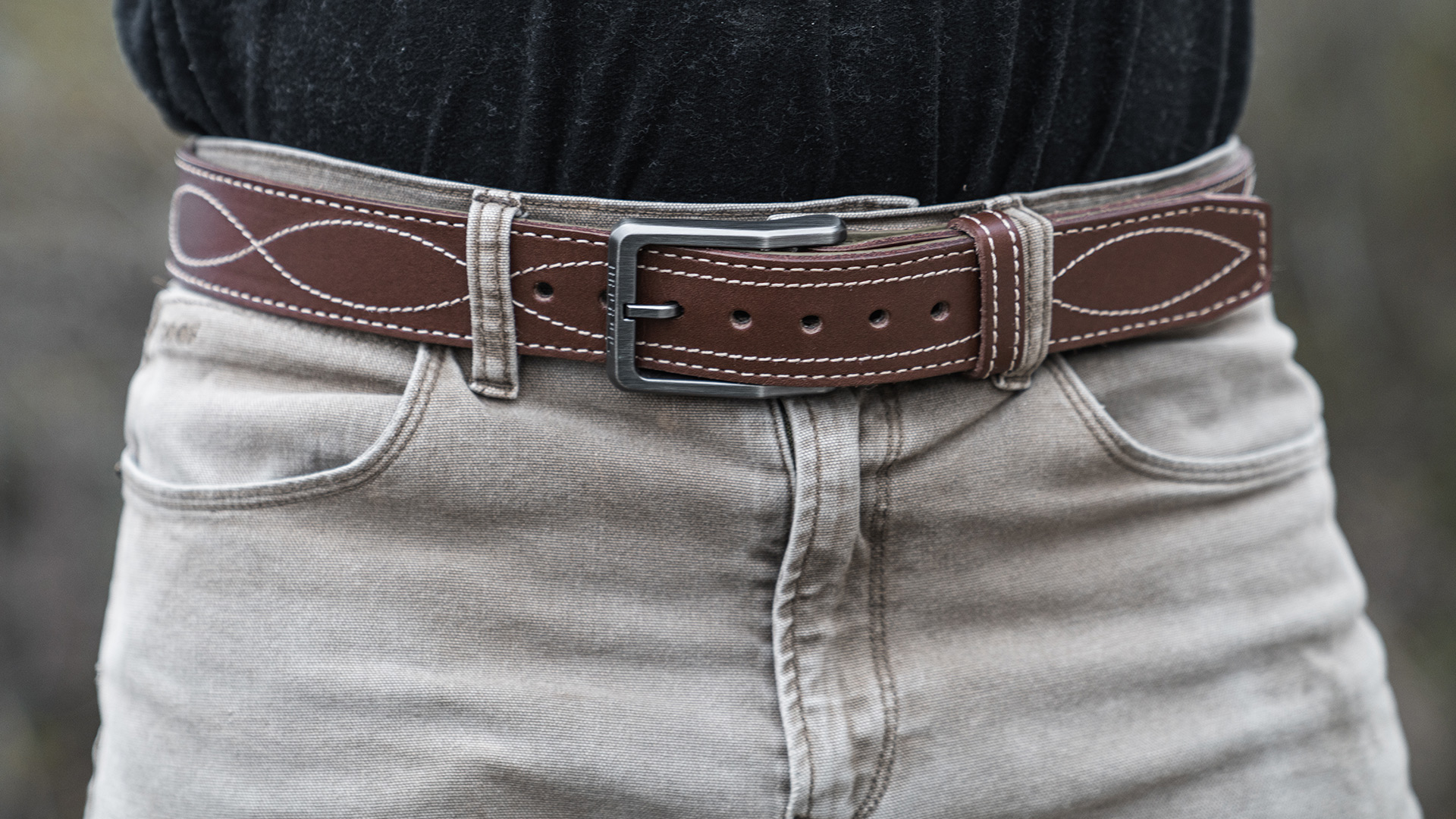 The new Magpul "El Pistolero" gun belt ($114.95) comes in the following colors: black, chocolate and light brown. It has distinctive decorative stitching throughout the length of the belts for added style.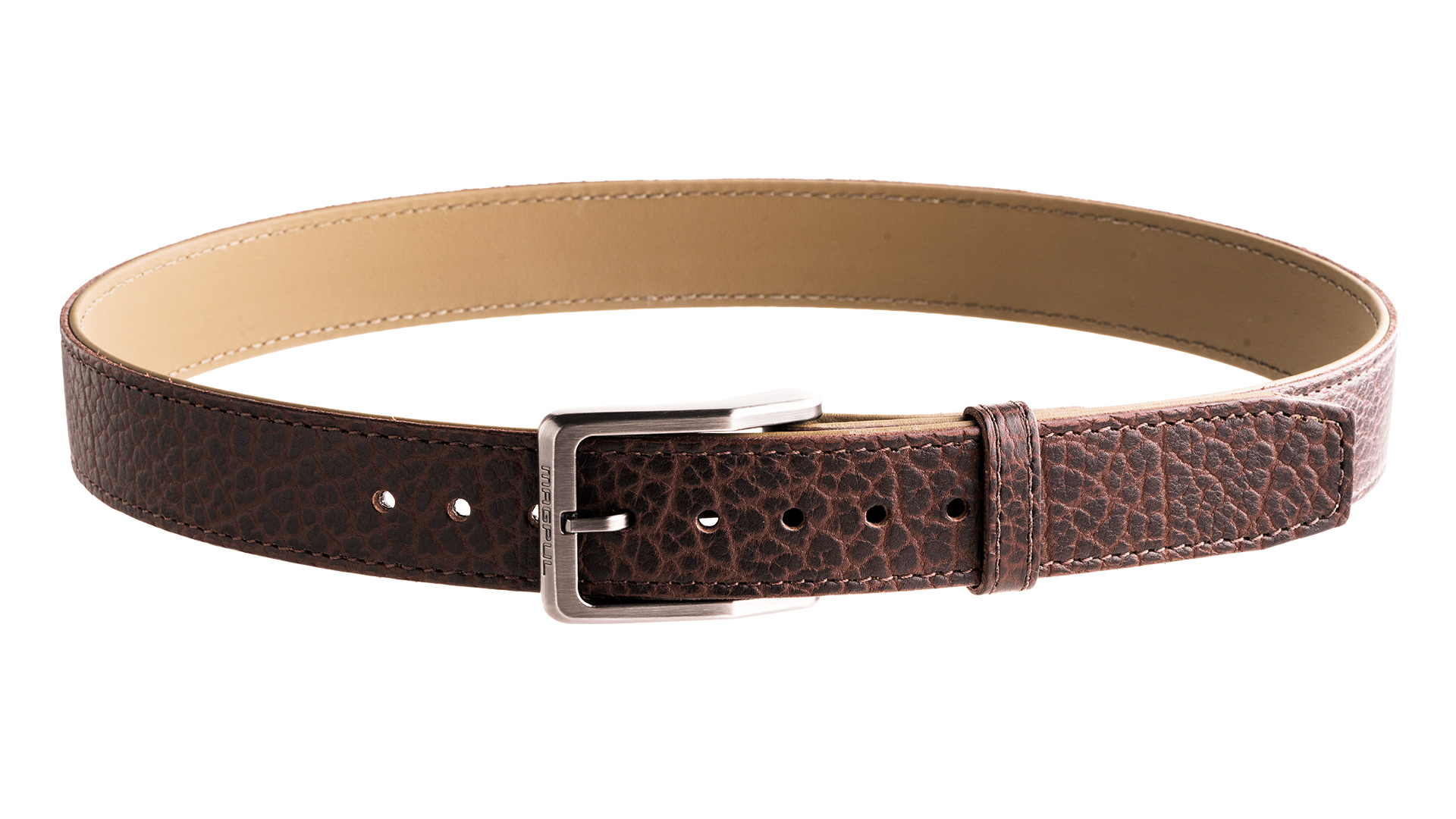 As for the "El Cibolo" ($119.95) gun belt, it is available in black and chocolate colored versions. It's a three-ply belt made of 100-percent American bison hide, reinforced with North American bull hide, and backed by a supporting, flexible and reinforced polymer layer.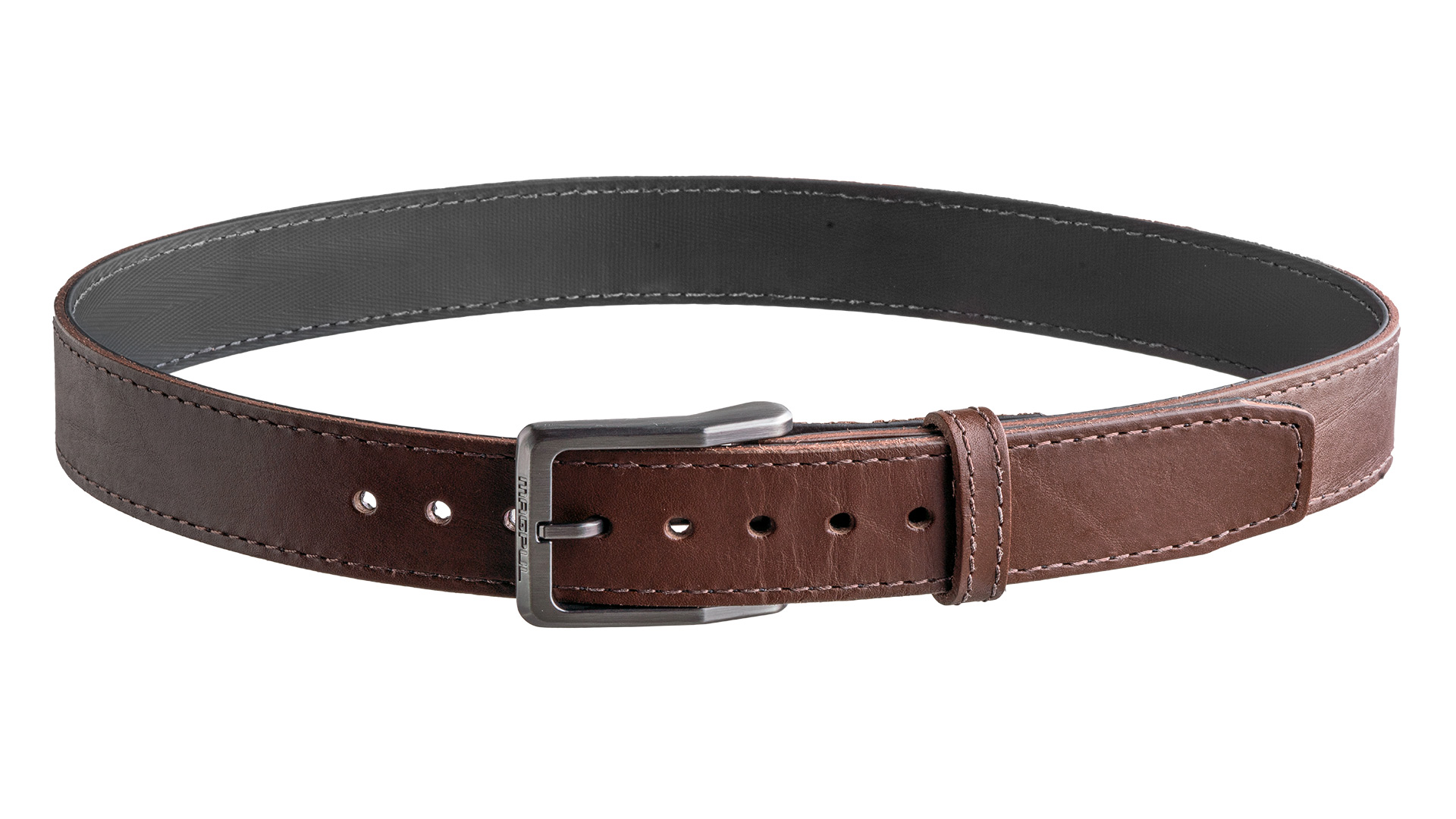 Finally, the new "El Delgado" gun belt ($89.95) from Magpul has two colors: black and chocolate. A thinner biothane backing keeps the belt sturdy, is more pliable in initial wear and allows the belt to keep its original shape over its lifetime.
Learn more at magpul.com.
---
Read more:
What's In Your Range Bag, Tes Salb?