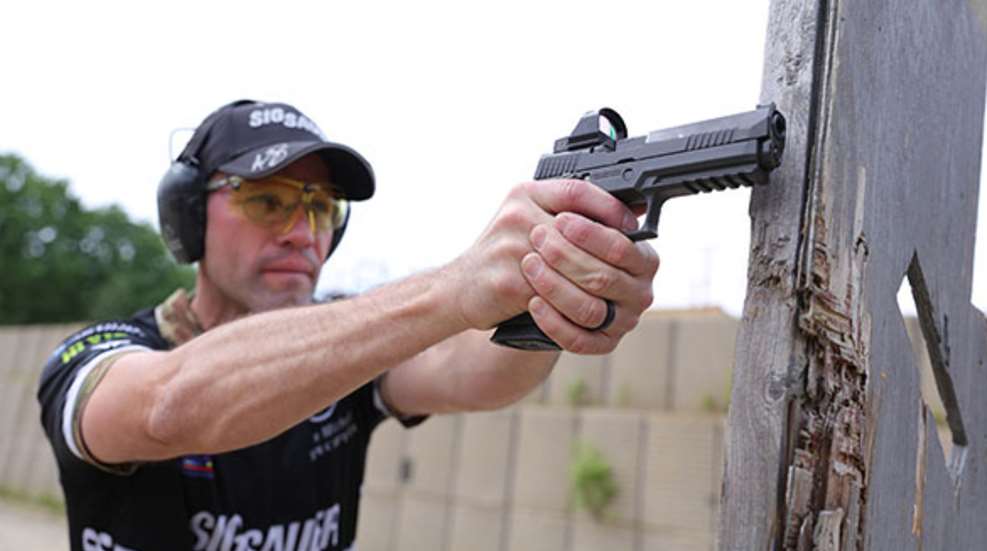 Continuing to impress, Team SIG Captain Max Michel has notched another first-place finish, this time in Carry Optics at the 2020 USPSA Alabama Sectionals, held Aug. 15-16 at the Talladega Marksmanship Park. With this Carry Optics win, Michel has once again proven that his combination of SIG Sauer gear is paramount to his success in this division.
Facing 79 competitors, Michel was using his P320 X-Five Legion, Romeo3 Max red-dot optic and SIG 147-grain Match Elite 9mm ammunition.
"This year's Alabama Sectionals was a challenging match, and the competition came prepared to compete at the highest level. Each stage really tested my training with covered targets and targets placed at much farther distances than you normally see in competition," said Michel. "My SIG equipment, including my Romeo3 Max and P320 X-Five Legion, gave me the edge I needed to navigate these complicated stages to take home the win for Team SIG."
To learn more about Max Michel's competitive shooting gear, visit sigsauer.com.
---
See more:
Max Michel Wins Overall, Carry Optics Titles at 2020 Texas State Open