Above: (From left to right) Coach Yakov Ostrovsky, Sonia Zhang, Rebekah Cha, Jackie Wu, and Coach Greg Sabin.

The Massachusetts Institute of Technology (MIT) Pistol Team has proven to be a formidable competitive shooting squad over the years, and at the 2016 NRA Intercollegiate Pistol Championships held last month at Ft. Benning, GA, the school continued the trend of success.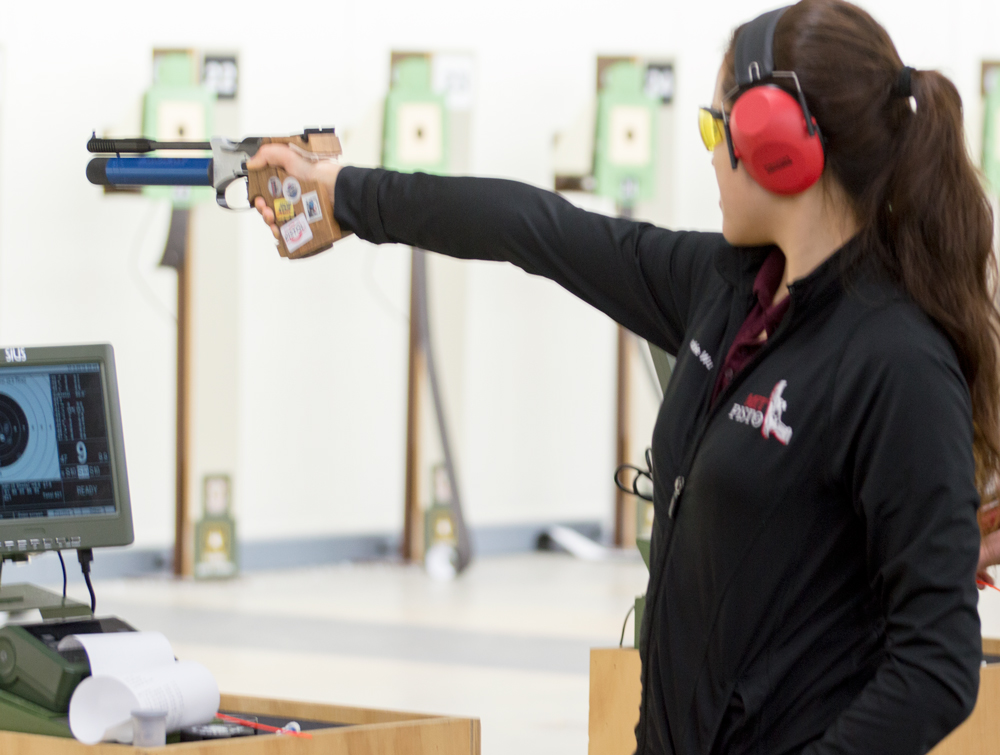 The championship consisted of women's and men's 40-shot air pistol, open air pistol, free pistol, women's and men's sport pistol, and standard pistol. MIT's range was the host venue of the first NRA Intercollegiate Pistol Championships in 1981.

Jackie Wu was no stranger to the winner's podium at the match. Jackie was this year's standard pistol national champion—finishing with a score of 547. Additionally, Jackie won third place in women's sport pistol, and third place in the women's overall aggregate.

Wu's teammate William Wong won the men's 40-shot air pistol championship ahead of fellow MIT shooter Nicholas Fine by a single point, scoring 365 and 364 respectively.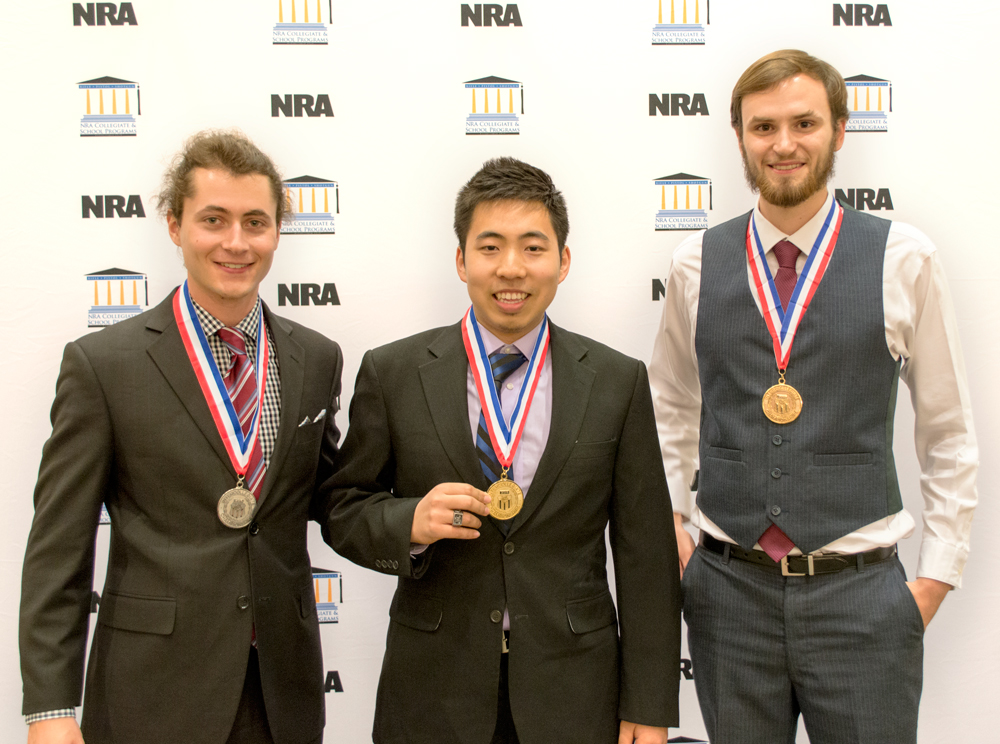 In women's air pistol individual, Julie Kim placed third with a score of 465.9.

The MIT team of Julie Kim, Jackie Wu, and Sonia Zhang won the women's air pistol team championship with a score of 1097. Wu and Zhang, along with teammate Rebekah Cha secured the women's sport pistol team championship for MIT with a score of 1637.

Finally, with a score of 2734, MIT won the women's team championship aggregate. This is the third year in a row that MIT has won the women's team championship.

Learn more about NRA Collegiate Programs here: collegiate.nra.org.