Cabot Guns on Wednesday announced its 2023 Gun of the Month Club Collection. Subscribers will receive custom limited-edition offerings of the classic 1911 each month of the year beginning in January, including .45 cal. and 9 mm pistols.
A press release from Cabot Guns said the 2023 collection is valued at more than $115,000. Only 23 units of each model will be produced next year. The subscription program began in 2020 with openings for 20 members, increasing by one spot each year.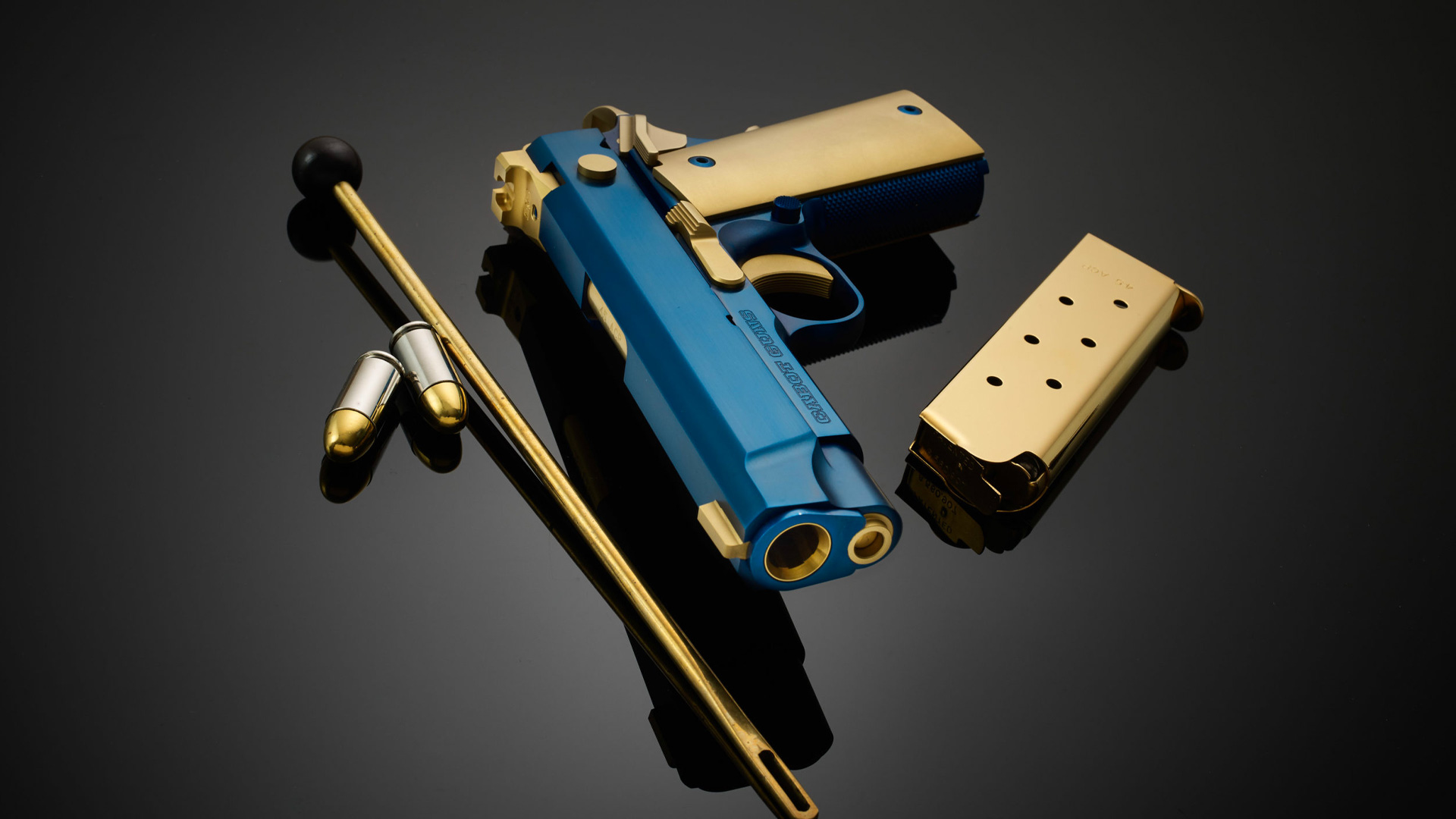 Below are the 2023 Cabot Gun of the Month Club 1911 pistols listed by month, along with descriptions from the company. (Note that December 2023 will be a surprise.)
January. Belligerent Rhone 9 mm. "A loud yet elegantly functional bull barrel beauty."
February. Sandrin 1911 .45 ACP. "The Fibonacci number sequence meets the 1911."
March. Midnight Standard .45 ACP. "A unique take on a favorite Commander pistol."
April. Hunt Club .45 ACP. "A collector prized beauty with classic styling cues."
May. American Flair 1911 .45 ACP. "An engraved collaboration with Master Engraver Otto Carter."
June. Bedside Demon 9 mm. "An intense patterned stainless Damascus pistol."
July. Aristocrat .45 ACP. "A class ruling colossal 1911-style pistol."
August. Icon Royale .45 ACP. "Minimalism in 1911 in regal bold colors."
September. Apocalypse Deluxe 9 mm. "Mechanical innovation in our Vintage Classic finish."
October. La Arabesque .45 ACP. "An engraved collaboration Master Engraver Lee Griffiths."
November. Hulk .45 ACP. "Hulk will smash expectations, two-tone, swooping serrations."
December. "Top Secret."
In addition, there are custom serial numbers for Cabot Gun of the Month pistols, which denote the member's spot, as well as the month and the year.
While the 2023 Cabot Gun of the Month Club is already sold out, you can join a waitlist for future years. Learn more at cabotguns.com.