New from American Built Arms Company (A*B Arms), the MOD*X Rifle in 6.5 Creedmoor ($1,250, abarms.com) is a lightweight bolt-action rifle utilizing the Remington Model 700 SPS Tactical AAC-SD barreled action. The MOD*X Rifle uses an advanced rifle chassis design that has proven to be influential with its modularity, lower weight (under 10 pounds), and most what is usually the most important factor when choosing any firearm―affordability.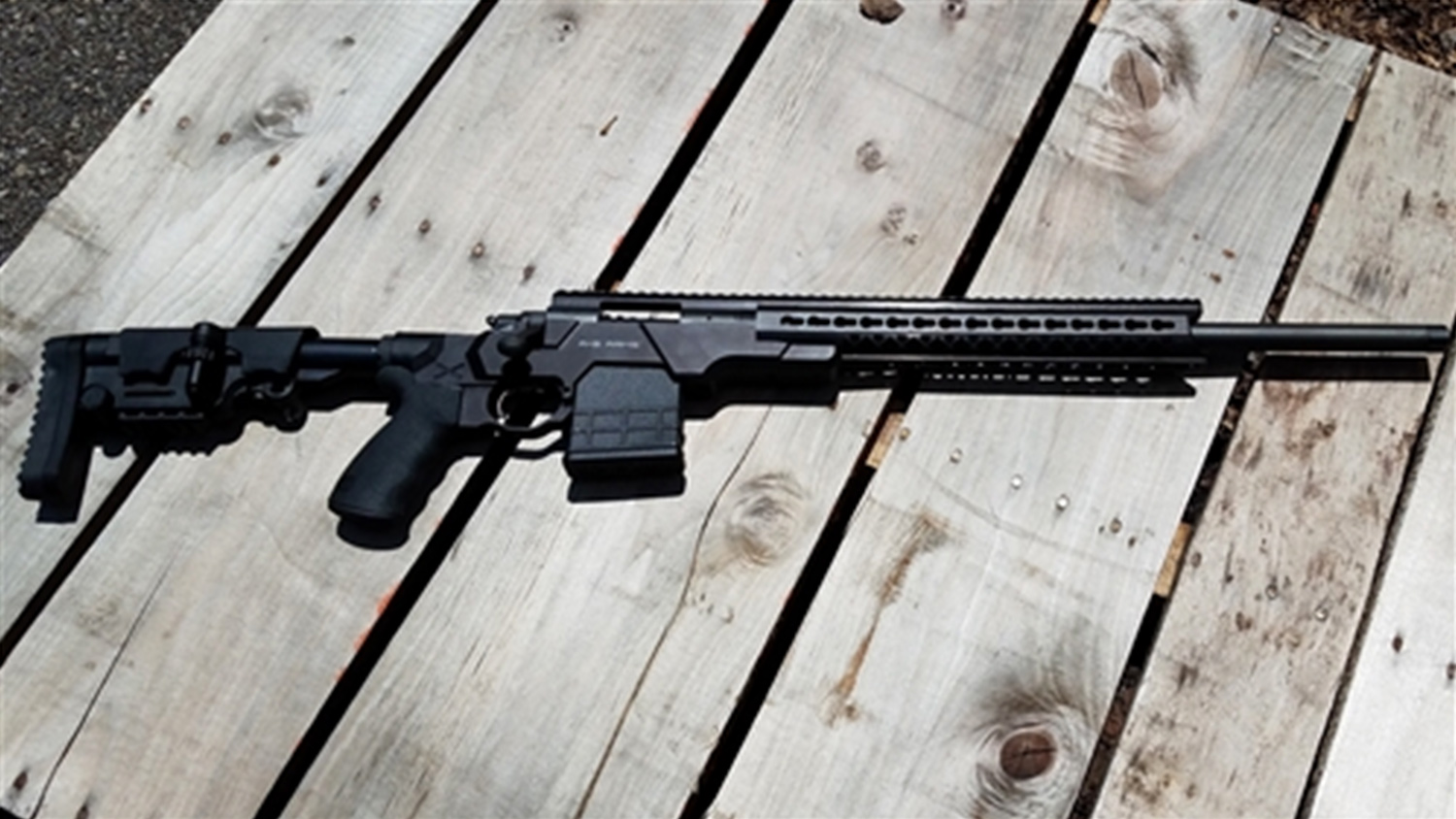 Since the MOD*X Gen3 chassis is modular, the MOD*X Rifle accepts aftermarket products such as the A*B Arms MOD*X Gen3 Side Folder Mechanism, KeyMod accessories, etc. Additionally, it comes standard with A*B Arms' Urban Recoil Pad, Ergo 4009-BK pistol grip, A*B Arms Xtreme 13.5-inch aluminum hand guard and a 22-inch (threaded 5/8-24) barrel. Barrel twist is 1:8. The X-Mark Pro trigger is externally adjustable, and set from the manufacturer at 3½ pounds. Additionally, the MOD*X rifle uses AIC-style MDT magazines.

"The MOD*X rifle was designed around the extremely popular MOD*X Gen3 modular rifle system," said Jason Combs, president and founder of the company. "Along with our relationship with Remington Outdoor Company, we were able to merge the Model 700 SPS Tactical AAC-SD in both .308 and 6.5 Creedmoor to create one outstanding bolt-action rifle."

A*B Arms is a veteran-owned manufacturer. The new 6.5 Creedmoor MOD*X rifle is shipping now.