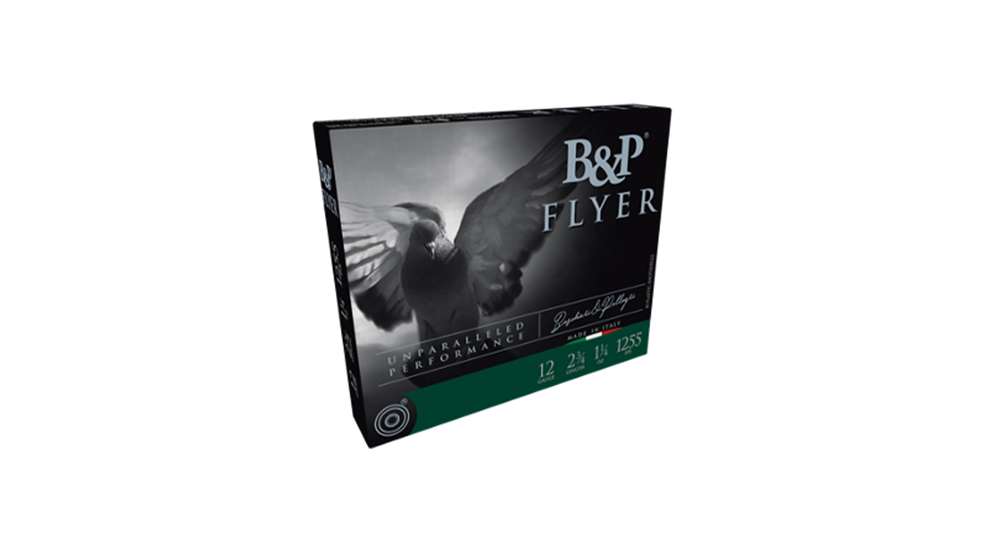 Baschieri & Pellagri USA has added a new line of ammunition to its shotshell offerings called the Competition Flyer.
Regarding its pigeon line, B&P says its pigeon line is "specialized and purpose built to deliver perfect execution." The Competition Flyer load is no different. Available in 12-gauge 2¾-inch, 1¼-ounce loads in shot sizes No. 7½ and No. 8, Competition Flyer shotshells also offer the benefits of the Gordon System technology. The conical shape of the Gordon base wad aids in the combustion of the powder.
More about the Gordon system from the B&P website: "The internal base of the cartridge case has a distinctive conical profile and a progressively shock-absorbing spring that comes into action the moment the shot is fired. The Gordon case wad allows a reduction in the pressure developed but mainly limits the effects of recoil, making the shot softer while providing excellent performance."
The two Competition Flyer light loads have 1,255 f.p.s. velocity, moving up to 1,305 f.p.s. for the two regular loads. Additionally, there is a fifth high-velocity load with No. 7½ shot that cranks up the speed to 1,350 f.p.s.
Made in Italy, B&P's new Competition Flyer shotshells are available in 10-round boxes with 10 boxes per case. Go to baschieri-pellagriusa.com to learn more.