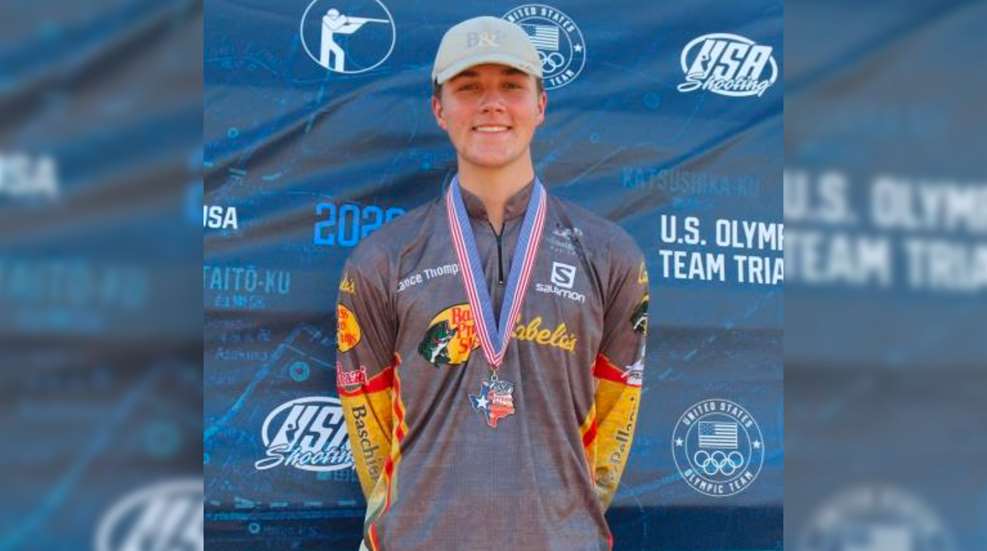 Baschieri & Pellagri USA recently signed collegiate trapshooter Lance Thompson to the B&P shooting team. Thompson, a native of Carlisle, Pa., is a student at Jacksonville University, where he has been a member of the university's varsity shooting team since the 2020 under a full scholarship.
"I started shooting when I was nine years old by taking an NRA Shotgun Safety Course," said Thompson. "It was suggested during that class that I try competitive shooting. Soon, I was introduced to the sport of Olympic Trap. I loved it so much I decided to completely dedicate myself to becoming the best Olympic trapshooter in the world. I have been training and competing ever since."
Over the past two years, Thompson has ascended to the upper echelon of collegiate trapshooters in the country, having earned several top finished. He has also competed in Italy, France, Germany, Malta and Canada, also earning a spot on the USA Junior Olympic Team in 2018.
Additionally, last year Thompson won the USA Shooting Collegiate National Championship and contributed to Jacksonville University's win of the National SCTP Championship.
"Lance Thompson is an incredibly talented Olympic Trap competitor," said Holly Hammond, marketing manager of B&P. "It is always an honor and a pleasure to partner with dedicated young shooters and support them as their competitive careers ascend. We wish Lance tremendous success in this year's competition season and look forward to him achieving his goal of making the U.S. Olympic Team for the 2024 Games."
For more about B&P shotshells, go to baschieri-pellagriusa.com.