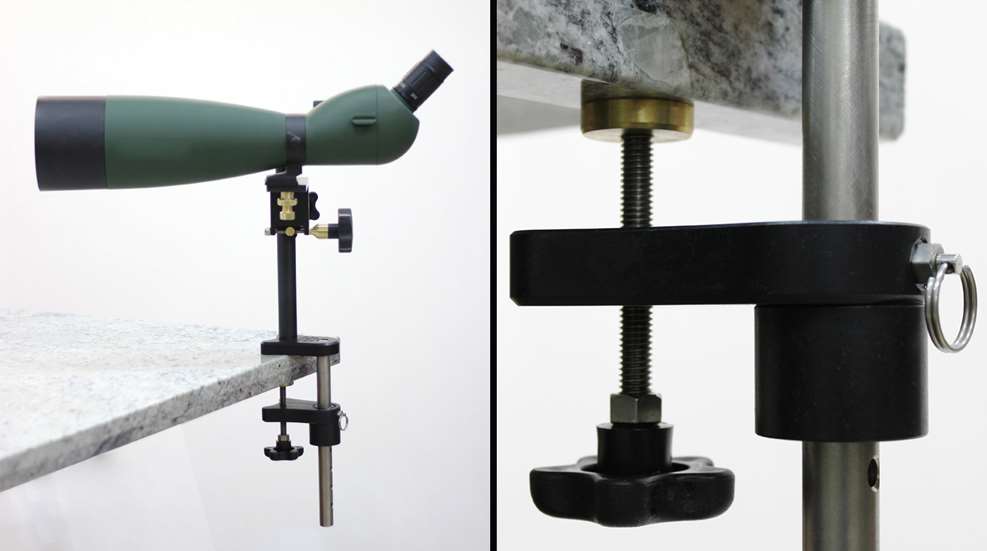 Looking for something besides a small tripod to mount your
spotting scope
? F.W. Arms of Hayward, CA, has the solution with their new Best Bench Mount, a spotting scope stand that attaches to a shooting bench with a large, heavy-duty clamp.
When securely fastened, the Best Bench Mount can easily lock in the current view of your target, as well as provide peace of mind from the knowledge that your expensive spotting scope isn't going to take a tumble.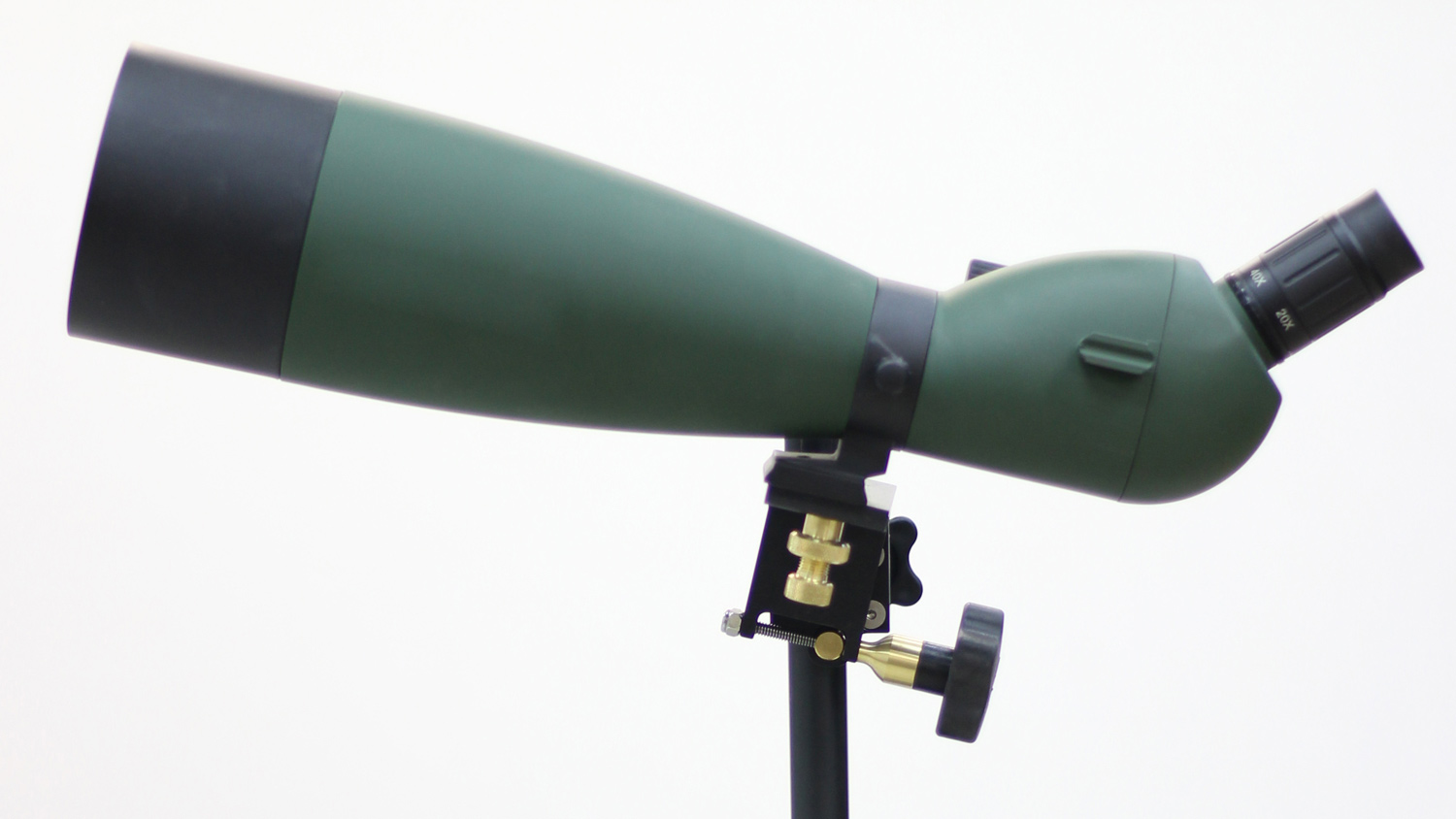 The bench clamp is adjustable from ¾ to 7
½
inches. This helps for different bench surface thicknesses. The mounting plate for the scope sits 4 inches above the clamp, and can be raised to a maximum of 13 inches. There's a generous amount of vertical tilt allowed, 1,600 minutes of total elevation. The scope mounting plate vertical tilt is adjusted with a threaded knob.
The new Best Bench Mount is made from 304 stainless steel, brass alloy, and anodized 6061 aluminum. The durable construction should help if used outside in rough weather conditions.
MSRP: $249.
One optional accessory is the 18-inch mast extension ($32). This extension can be threaded into the main mast. Learn more at
FWArms.com