Burris says its Signature HD series optics "deliver all the clarity, features and precise dial-in performance you expect in a premium riflescope well above its class."
Featuring high-quality multi-coated glass, user-friendly turrets, a rugged build and several reticle options, Burris Signature HD riflescopes provide reliable, X-ring-accurate aiming solutions.
The Signature HD lineup has three models so you can choose the best magnification for your needs.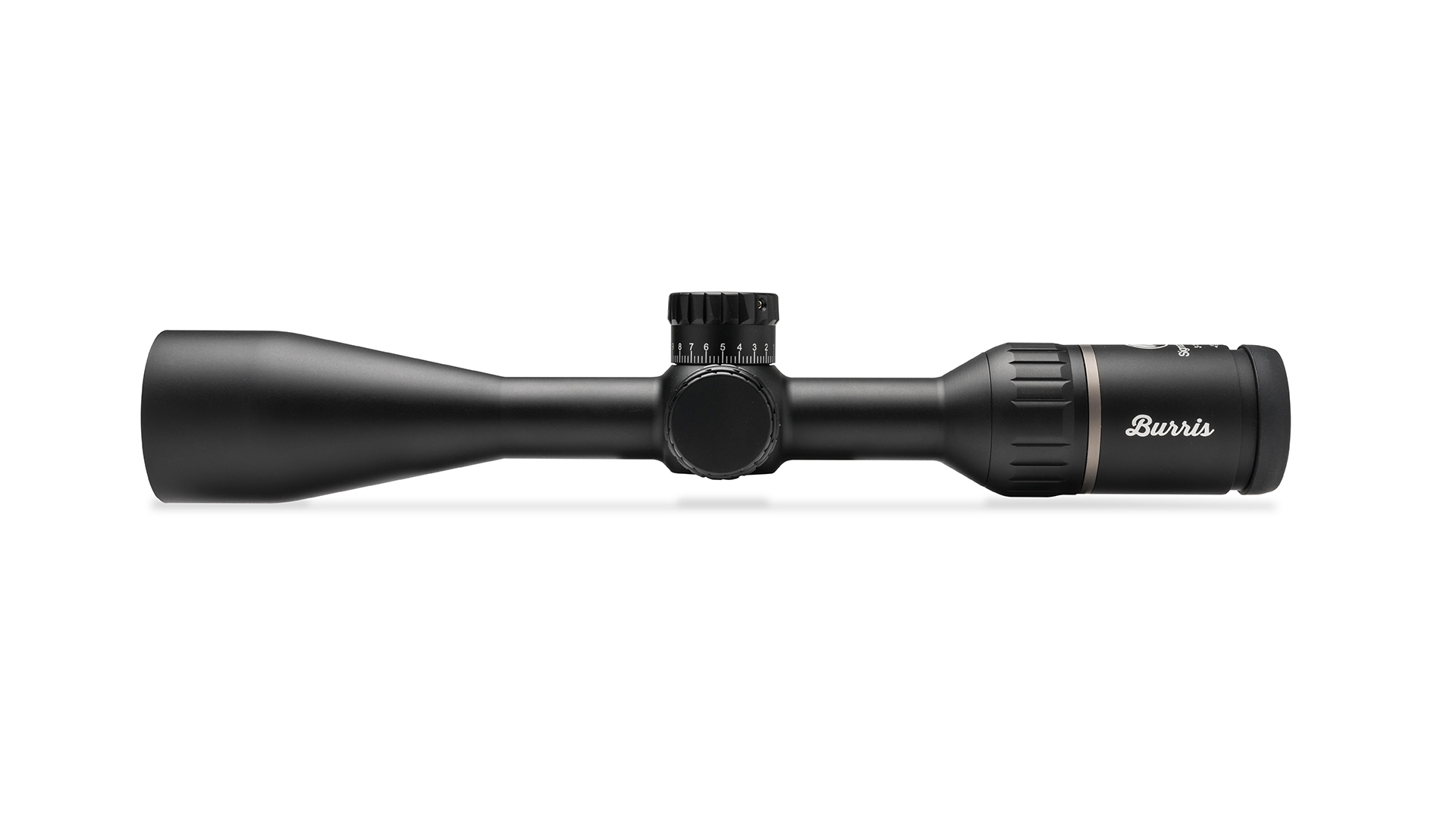 Deer hunters will appreciate the wide viewing angle and low-end magnification range of the Signature HD 2-10X 40 mm scope. Perfect for close-in woodland environments or for stretching across large ag fields, the 2-10X 40 mm Signature HD (MSRP: $455) is built on a one-inch nitrogen-filled tube chassis. It includes push/pull locking turrets for custom bullet drop and wind hold-off compensation when shooting longer distances, and the turrets have a zero reset. In addition, the Ballistic E3 reticle has elevation and windage compensation marks for hold-over and hold-off.
When distances can vary from near to way out there, the Signature HD 3-15X 44 mm (MSRP: $599-$635) is a wise choice. This 5X zoom riflescope includes all the features found on the 2-10X 40 mm Signature HD, but adds a precision side parallax focus to deliver precise point-of-aim (point-of impact) performance for longer shots. Reticle options include the Ballistic E3 or the Burris Plex, which is geared for common hunting cartridges from 100 to 500 yards.
For maximum reach on both varmints and big game animals, the Signature HD 5-25X 50 mm (MSRP: $779-$899) is a solid riflescope. This 30 mm tube optic has three different reticle options, including the Ballistic E3, the Fine Plex reticle for precision shooting, and the 6.5 mm Creedmoor reticle calibrated for 700 yards with 140-grain ELD-M bullets at 2,710 f.p.s.
Learn more about the Burris Signature HD riflescope lineup at burrisoptics.com.