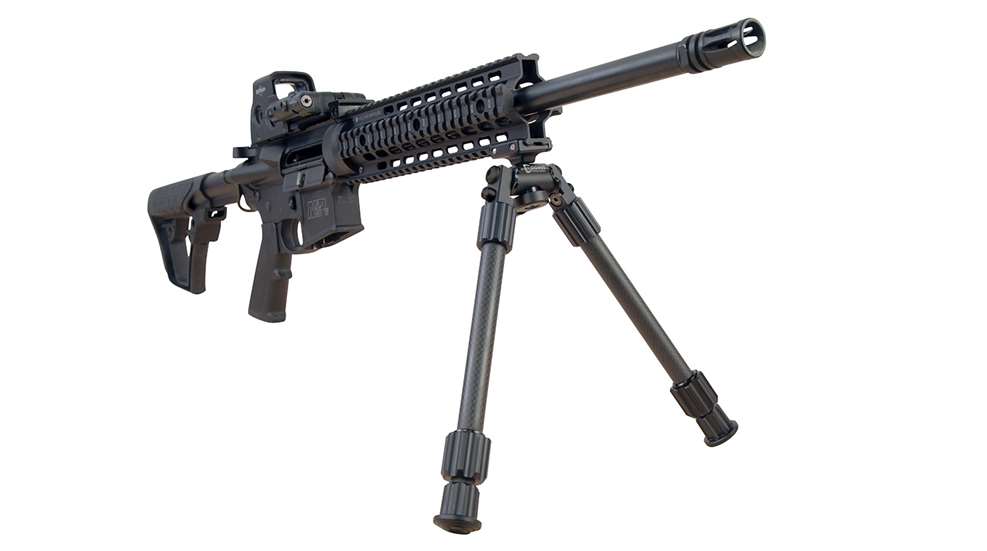 Caldwell has released two new Accumax Premium Bipods. The first is the Accumax Premium Pic Rail Bipod (pictured above), which provides a stable shooting platform that can be attached to a Picatinny rail. Quick-deployment carbon fiber legs with vertical twist-lock technology will help setting up an accurate shot. It's available in two flavors: a 6-9 inch version ($100), and a 9-13 inch one ($110).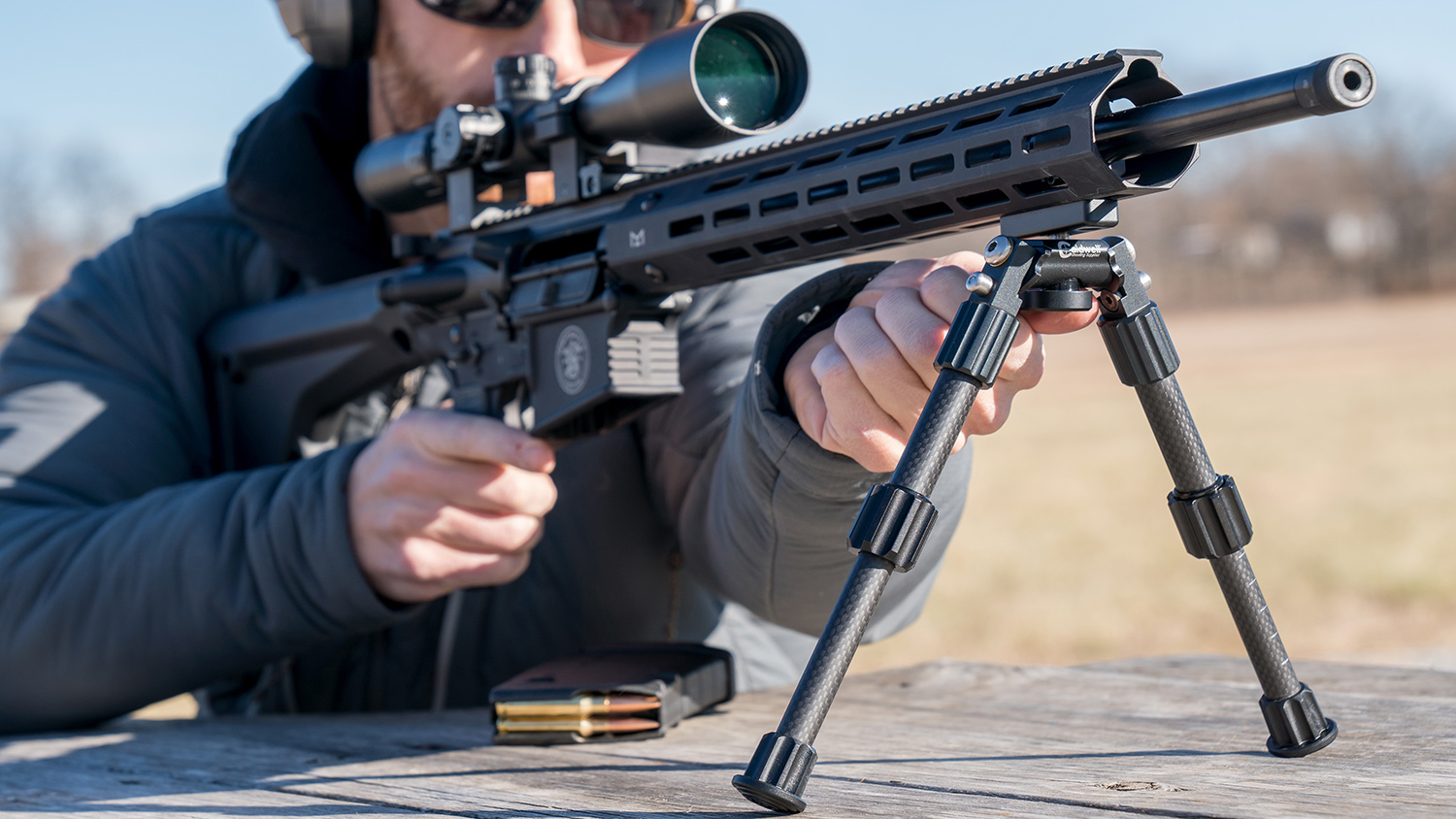 The new Caldwell Accumax Premium M-Lok and Keymod Bipods come with adapters for both mounting systems, which should make for easier rifle set-up. The carbon fiber legs are designed for quick-deployment―with vertical twist-lock technology and a 360 degree swivel rotation design. This model (which is sans Picatinny Rail attachment) is also available in two versions: 6-9 inch ($100), and 9-13 inch ($110).

Both of these new bipods feature leg angle adjustment up to 180 degrees with stainless steel push-button leg lock. Additionally, the feet are made of soft rubber to enhance stability.