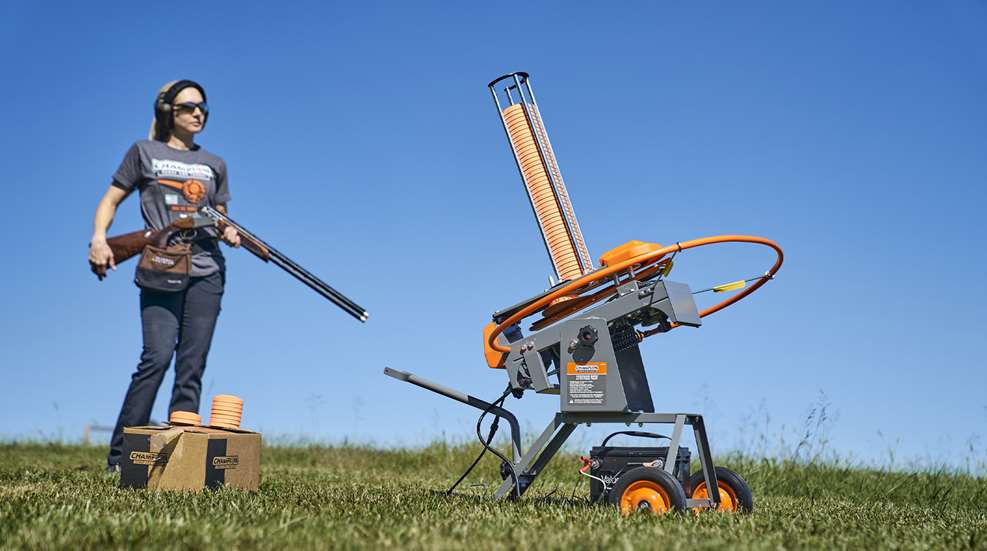 Champion Traps and Targets says its new FreedomBird Auto-Feed Trap Thrower is "the fastest trap on the market in its category."
The Champion FreedomBird Auto-Feed Trap Thrower is ideal for shotgunners searching for more challenging target practice. With a cycle time under one second, shooters can create a flurry style of targets with either standard or midi clays (using the included midi clay adapter).
Boasting a 50-clay stack magazine capacity, the FreedomBird can keep up with its own rapid fire. Shooters can adjust throwing angles (10 to 50 degrees), as well as distance (70 to 90 yards) with the main spring tension adjustment. With this system, several more challenging shots can be practiced. You can also practice solo using the included wireless remote and foot pedal. In addition, the thrower comes with a custom cart, making it easy to tote the battery.
Finally, integrated wheels, along with a manageable 62-pound weight make transporting the FreedomBird a snap.
MSRP is $999.99. Visit championtarget.com.
---
Read more:
Champion, Kids & Clays Continue Partnership To Support Ronald McDonald House Charities