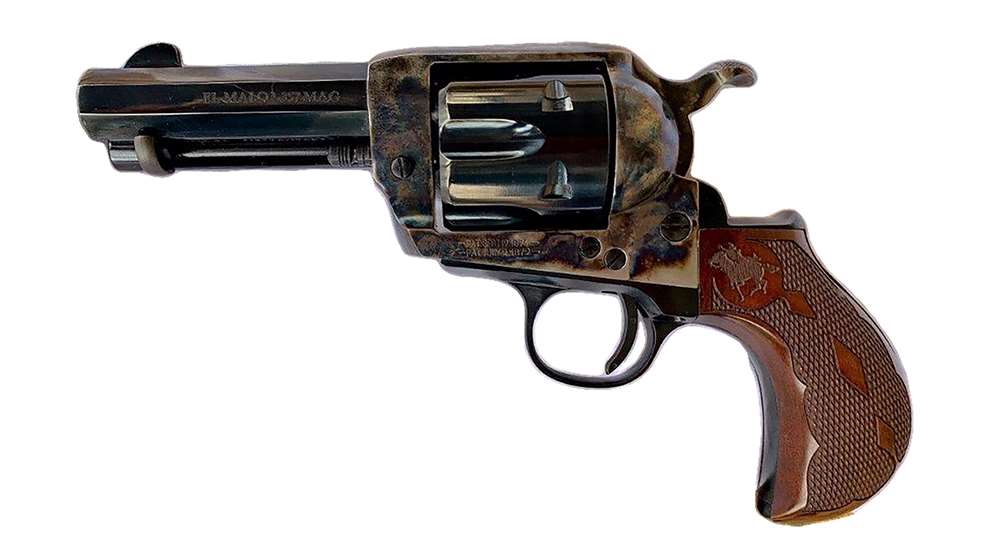 New from Cimarron Firearms is the El Malo 2 six-shooter in .45 Colt.
Based on the design of the 1873 Colt Single Action Army, the original El Malo (Spanish for
The Bad
) was designed by Cimarron and manufactured by Pietta in Italy.
Perfect for
cowboy action
competition, the new El Malo 2 features a case-colored pre-war frame,
4¾-inch octagon barrel, fixed iron front sight and frame-notched 1880-style rear sight. The one-piece walnut grip includes checkering and a laser-carved Cimarron Rider logo.

In the future a .357/.38 Special version, as well as additional barrel lengths will be available.

MSRP for the Cimarron Firearms El Malo 2 is $760.50.

Learn more at www.Cimarron-Firearms.com.