FN's Five-Seven pistol chambered in 5.7x28 mm is now available with an optics-ready slide. The new FN Five-seveN MRD optics-ready pistol updates the design with a factory-milled slide to accept popular micro red-dot optics.
Also sporting upgrades to the frame and slide, FN says the new Five-seveN MRD "sets a new standard for optic-interoperability, control and accuracy."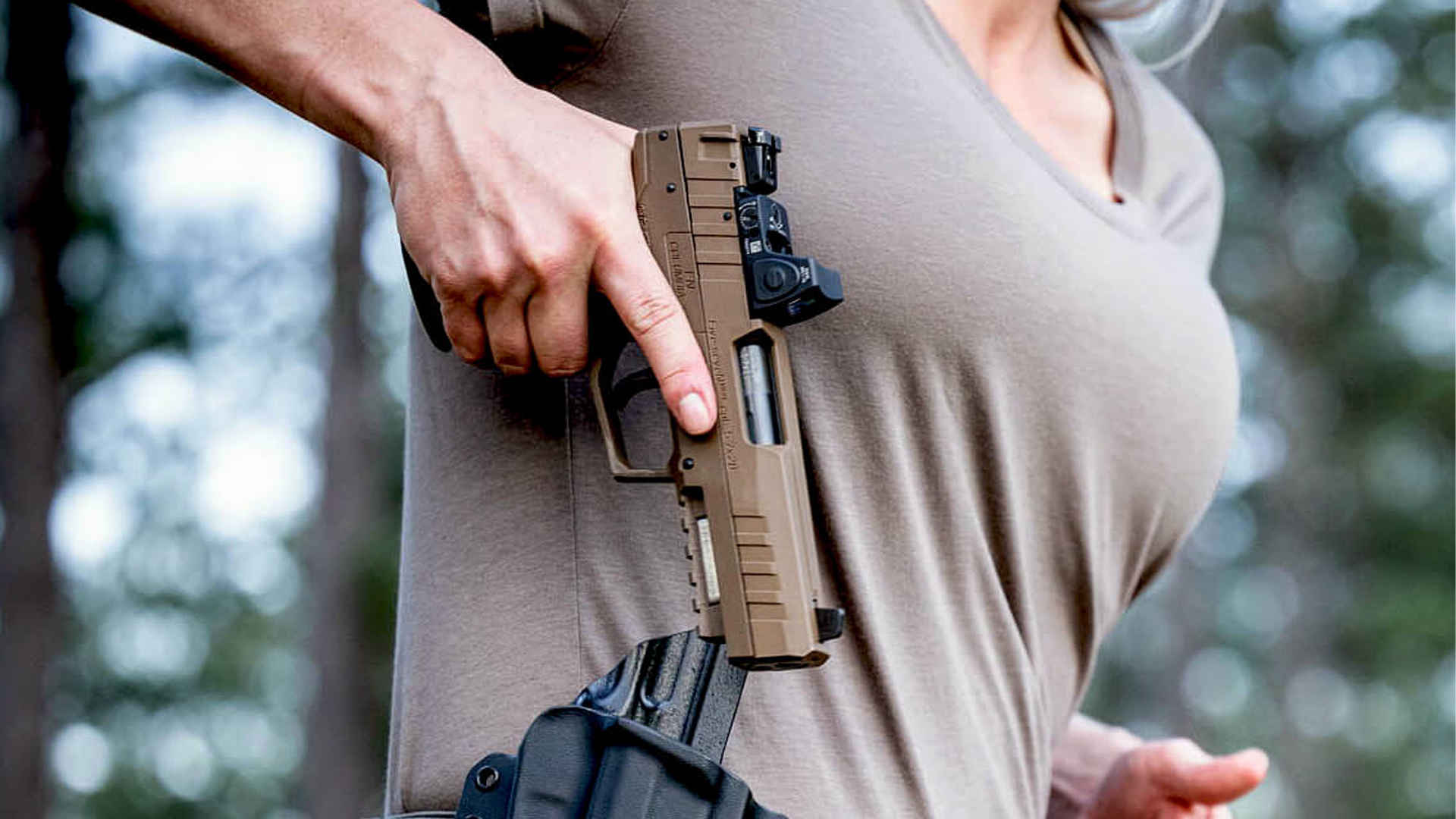 Similar to the earlier model, the FN Five-seveN MRD is a 5.7x28 mm-chambered, delayed blowback-operated pistol. The cold hammer-forged barrel is 4.8 inches long. Additionally, the internal, single-action-only hammer produces a trigger pull breaking at approximately six pounds (between 4.4 and 7.87 pounds).
By milling the slide at the factory, most micro red-dots can be quickly mounted to the Five-seveN MRD. The Five-seveN MRD's optic mount is a series of plates mating the optic to the slide. Much like FN's 509 optics-ready pistols, you can attach a red-dot sight in just minutes using the corresponding plates and screws provided with the pistol. The system is compatible with the Leupold DeltaPoint Pro, Trijicon RMR, Vortex Optics, Burris FastFire series, Docter Optics and more. In addition, the three-dot photo luminescent sights glow in low-light conditions, plus have elevation and windage adjustment and co-witness capability with certain optics.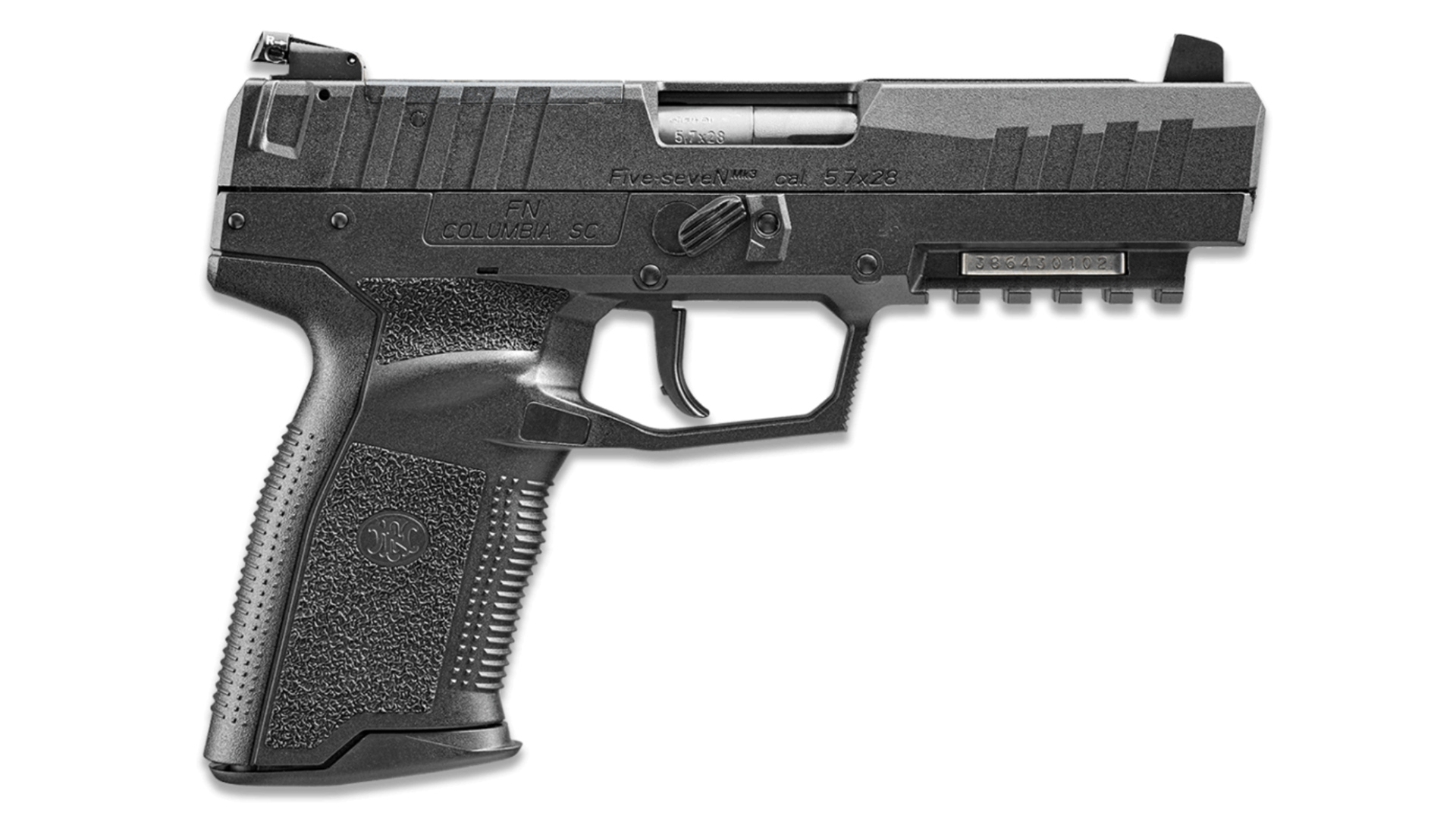 Updated slide serrations and extended cocking ridges at the rear of the slide improve the Five-seveN MRD's overall operability, while ergonomic changes to the frame's backstrap allow for a more natural point of aim and better fit. New stippled texturing on the grip frame—along with more extensive front strap serrations—improve grip consistency. The magazine release has also been enlarged and reshaped.
More common features from the original design are the 20-round standard magazine, safety selector located directly above the trigger, serrated trigger shoe and trigger guard.
MSRP is $1,449. The FN Five-seveN MRD is available in two colors, matte black or flat dark earth, and ships in a zippered pistol case with two 20-round magazines and optics-mounting hardware. Visit fnamerica.com to learn more.