If you're a bolt-action rifle fan that's sick of your brass flying far away, the folks at MasterPiece Arms have just what you need—a new brass catcher designed specifically for the bolt-action crowd. The company says its new brass catcher can hold up to 15 pieces of full-size short action caliber brass (.308 Win., 6.5mm and 6mm Creedmoor, etc.), and can fit even more smaller-sized brass cases such as 6BR, 6BRA, Dasher, etc.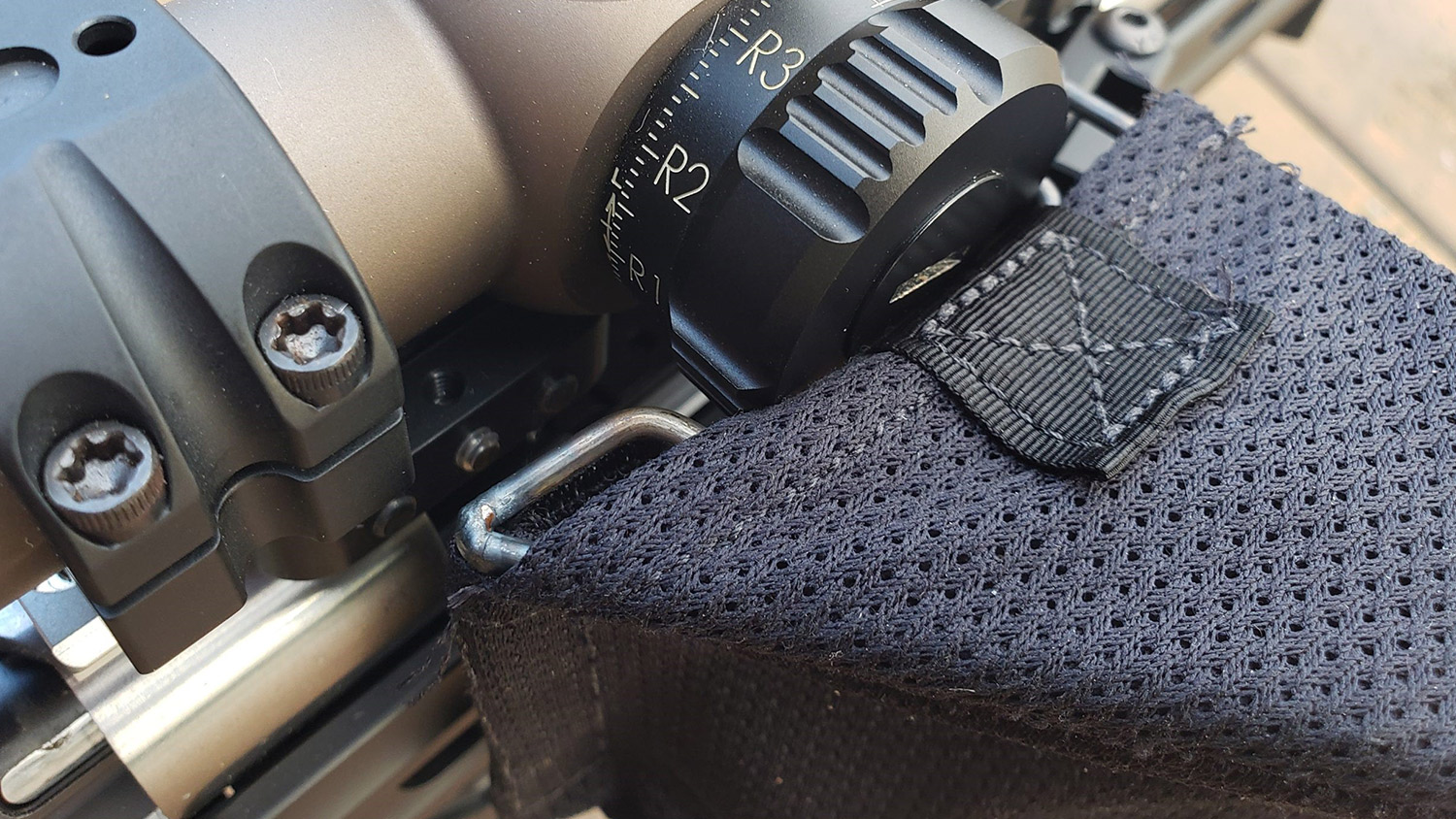 The MPA Brass Catcher is only compatible with short action cartridges, and attaches to the Picatinny rail on a bolt-action rifle. A wireframe that holds the pouch in place is adjustable not only from front to back, but also up and down. There is a hinge that can position the brass catcher either closed (up against the ejection port) or open (90 degrees to the ejection port) for simple brass removal.
MSRP for the MPA Brass Catcher is $149.99. Learn more at masterpiecearms.com.
---
See more:
Review: Battenfeld AR15 Pic Rail Brass Catcher