If you are on the hunt for a new rest for sighting-in rifles and testing ammo, MTM Case-Gard has announced a new product for 2023 you may be interested in with its Bull rifle rest.
Similar in design to the company's popular K-Zone shooting rest, the Bull is sized to accommodate full-length rifles and shotguns. The adjustable frame can be shortened or lengthened between 18.3 and 26 inches to achieve proper forearm and buttstock support on any shooting bench. In addition, the wide stance provides stability for all long arm platforms, while rubber feet at the four corners prevent slipping.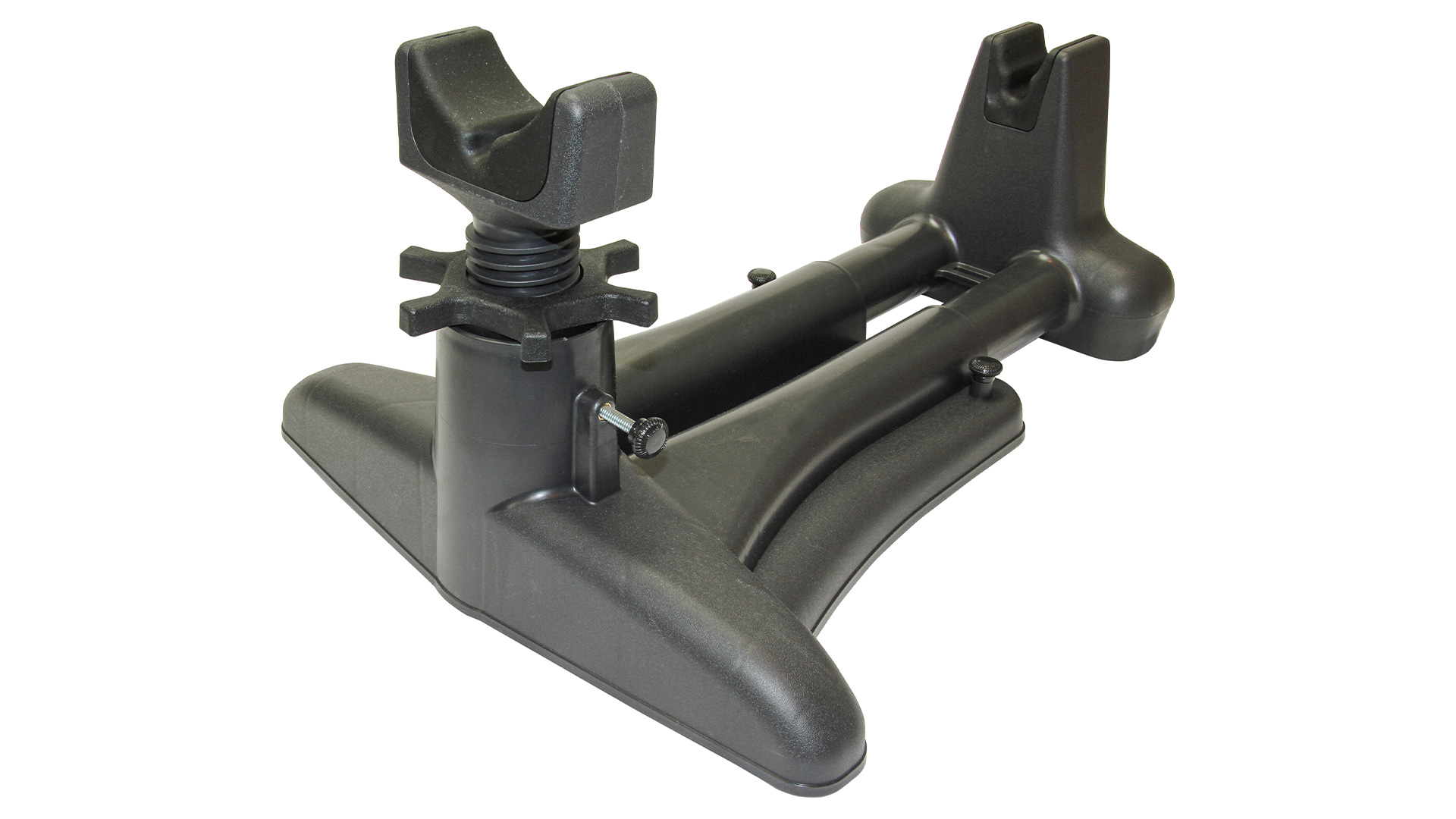 Keeping the firearm in place while allowing for subtle alignment adjustments are non-marring rubber shooting pads secured to the front and rear yokes. To quickly adjust elevation, the Bull features a screw-style yoke tower that raises or lowers via hand wheel. These yokes can be locked into place via the screw tightening mechanism.
Engineered and manufactured in America, the MTM Case-Gard Bull is a "highly portable and affordable range companion that delivers rock-solid performance for zeroing and ammo testing."
MSRP: $42.99. To learn more about the new Bull rifle rest from MTM Case-Gard, visit mtmcase-gard.com.