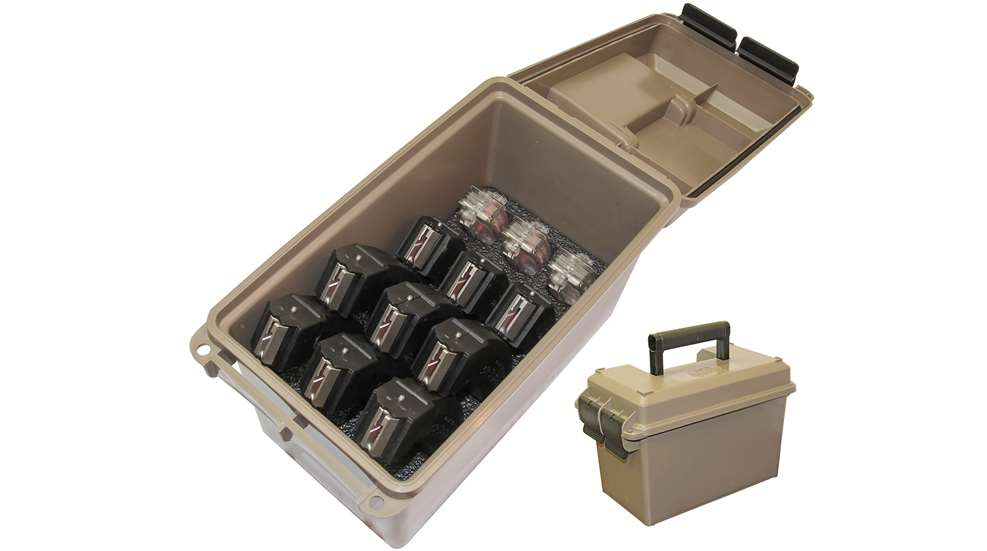 MTM Case-Gard has developed a durable and safe storage and transport solution for high-capacity Ruger 10/22 magazines.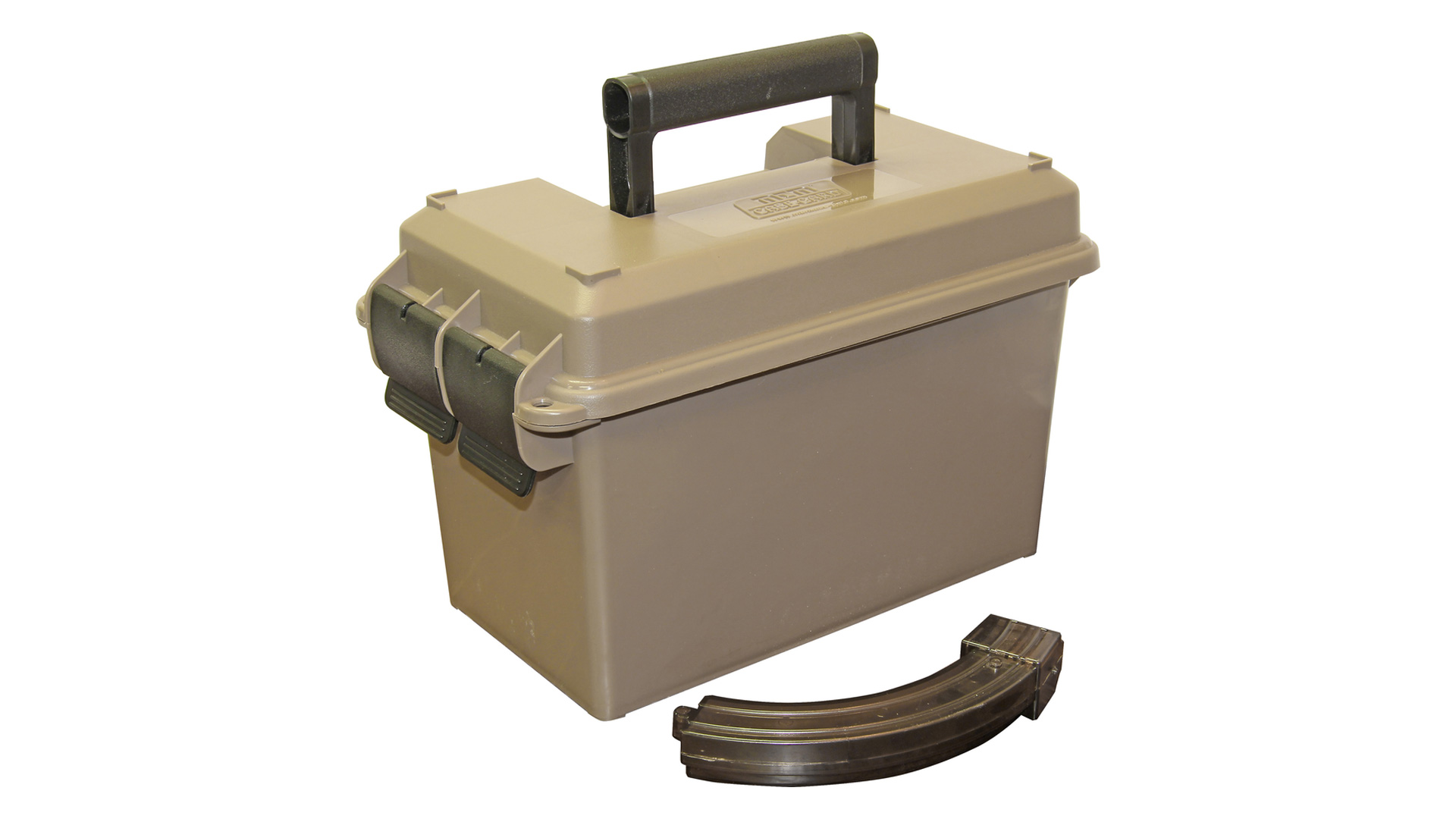 The new 10/22 Extended Mag Can, based on MTM's proven ammunition can design, is made of high-impact polymer for durability and long life. An O-ring seal lid that resists water will keep the contents inside dry, while heavy-duty dual snap latches, padlock tabs and a sturdy collapsible carry handle provide for safe transportation to and from the range. In addition, the stackable lid design allows for compact at-home storage.
Inside, the 10/22 Extended Mag Can sports a die-cut foam insert that accepts 12 high-capacity 10/22 magazines. The magazines can be stored loaded and in an upright position for easy retrieval, and the closed-cell foam prevents magazine damage from bumping, sliding and scratching.
MSRP for the MTM Case-Gard Ruger 10/22 Extended Mag Can is $29.99. Go to mtmcasegard.com.