The new Exude OD40 Gen II from Optical Dynamics is a micro-USB rechargeable search light with three brightness settings. A 40mm bell houses a set of photonic lenses that focus CREE LED enough to light up a 34.5-foot area at 100 yards. When used in combination with a high-quality rifle scope, target identification is possible out to 235 yards.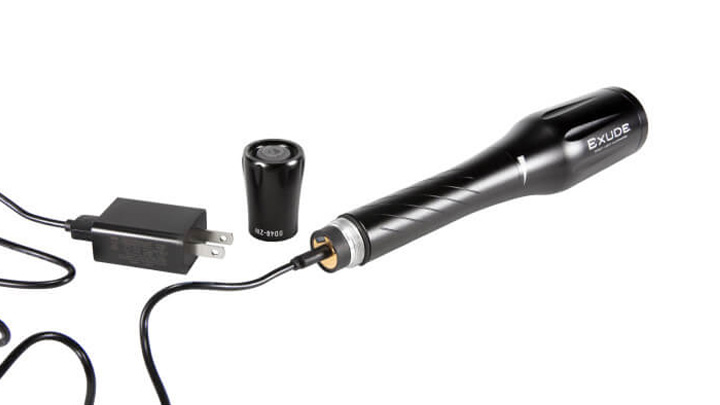 The OD40 will run for up to three hours on its low setting. And, it projects 100 percent of the light into one spot instead of "spilling" and "dispersing" reflected light. Additionally, each set includes both amber and green lenses inside the zipper case that comes standard with each OD40 Gen II.
A quick primer on these lights: Exude is a direct light illuminator, sometimes called a torch. Light is projected without being reflected using Direct Projection Technology (DPT). The technology uses a combination of a high-power LED light chip, a rechargeable lithium battery and a patented Collimated Amplified Lens System (CALS) to generate parallel rays of light that can be focused into a clean, focused beam.
MSRP is $199. The Optical Dynamics Exude OD40 Gen II is shipping now. Learn more at exudelight.com.
---
See more:
New: Vortex Diamondback HD 15x56mm Binocular