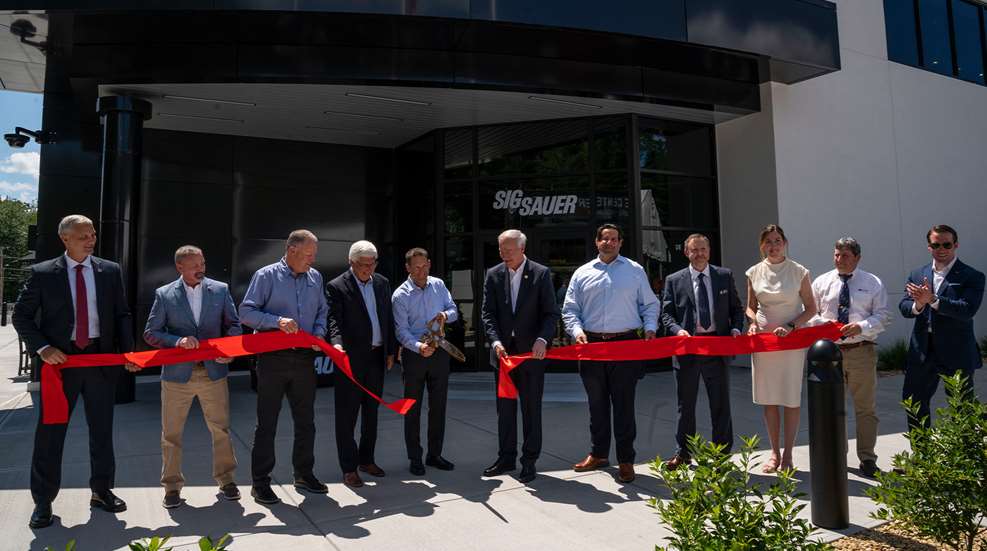 SIG Sauer has announced the official grand opening of the SIG Experience Center, which is located on the campus of the SIG Sauer Academy in Epping, New Hampshire. The company says the SIG Experience Center "serves as a true extension of the SIG Sauer brand and serves as the corporate showcase to the world."
A state-of-the-art facility, the new SIG Sauer Experience Center "brings the brand to life in an exciting and immersive way," with the SIG Sauer Flagship Store, the SIG Sauer Academy Shooting Facility, the SIG Sauer Museum, plus the exclusive members-only Club 1751 and conference and events facility.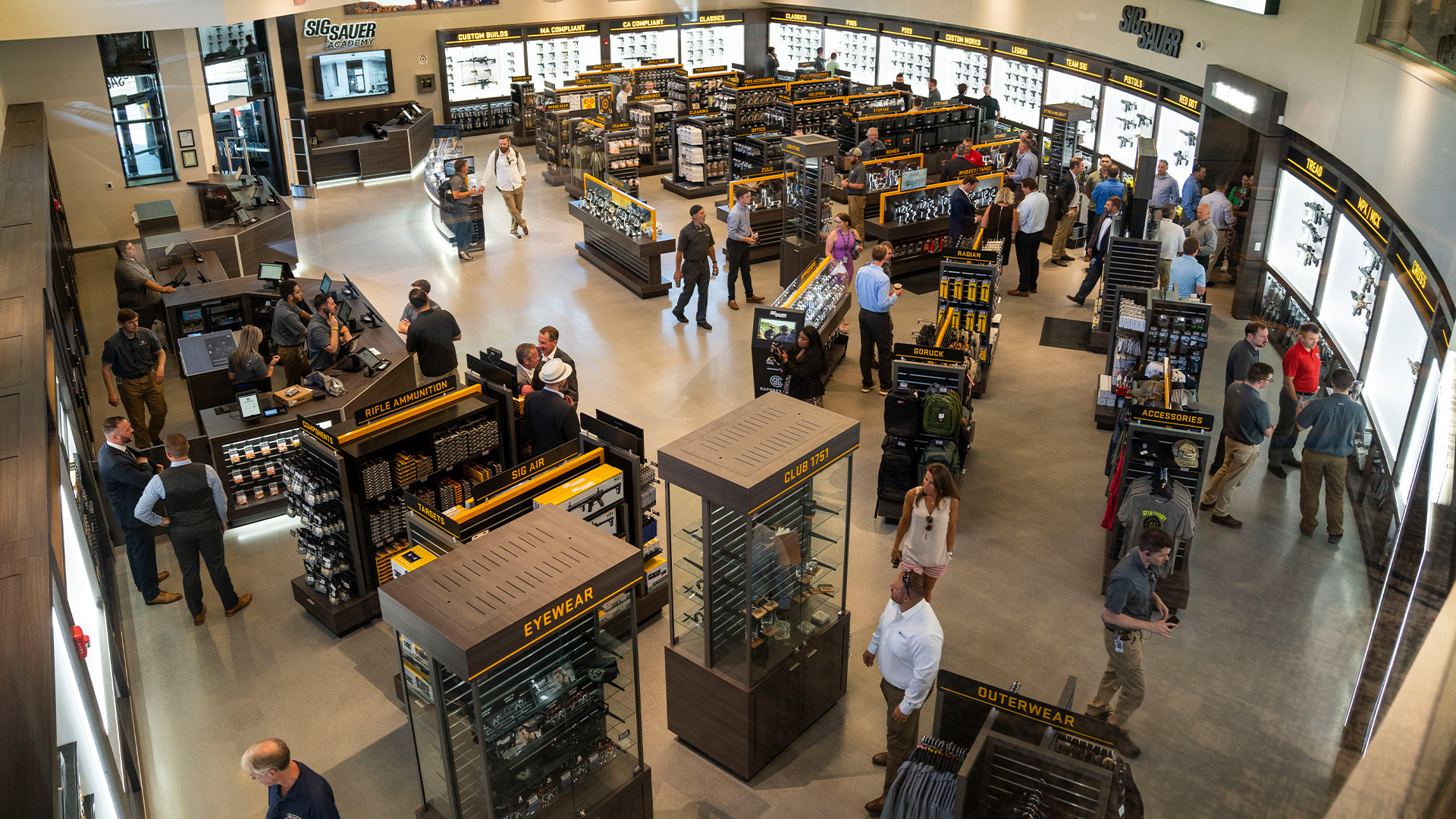 SIG Sauer President, Ron Cohen, was joined by The Honorable Asa Hutchinson, Governor of the State of Arkansas, which is home to the SIG Sauer ammunition manufacturing operations, along with dignitaries from the State of the New Hampshire, and the leadership, employees and distinguished guests of SIG Sauer to officially cut the ribbon and open the SIG Experience Center.
"The SIG Experience Center marks the next phase in our company's evolution, and we are immensely proud to have the opportunity to share the excitement of our brand and our accomplishments with the world," said Cohen. "The timing of this facility is serendipitous as over the next 18 months we will begin to deliver one of the largest small arms contracts in U.S. history ... The economic development benefits of this facility are substantial, and our Grand Opening Celebrations are the start of our commitment to host events and opportunities to bring visitors to the New England region from all over the world, create new jobs and share the SIG Experience. This is just the beginning, and we could not be more excited about it."
To celebrate the opening and achievement of the SIG Experience Center, the SIG Academy hosted a celebration with presentations from Team SIG pro shooters, product walk-throughs (including NGSW items) and a live concert with country music artist Brantley Gilbert. Additional events included signings with sports legends such as Boston Bruins Brad Marchand and Kevan Miller (also of the hunting company March & Mill Co.) along with former New England Patriots kicker Adam Vinatieri.
The SIG Experience Center is located on the campus of the SIG Sauer Academy at 231 Exeter Road in Epping, New Hampshire, and open daily from 8:00 a.m. to 9:00 p.m. Learn more at sigsauer.com.