Springfield Armory's Hellcat Pro 9 mm pistol is now available with a frame-mounted ambidextrous manual safety.
With 15+1 capacity in a small footprint, the Hellcat Pro pistol boasts impressive capacity, along with the ergonomic, slim profile of the original Hellcat for excellent concealability. Now, with the addition of the low-profile ambidextrous safety to the Hellcat Pro, customers have a new option. In addition, the location the ambidextrous manual safety at the rear of the frame makes using it natural and intuitive for both left- and right-handed users.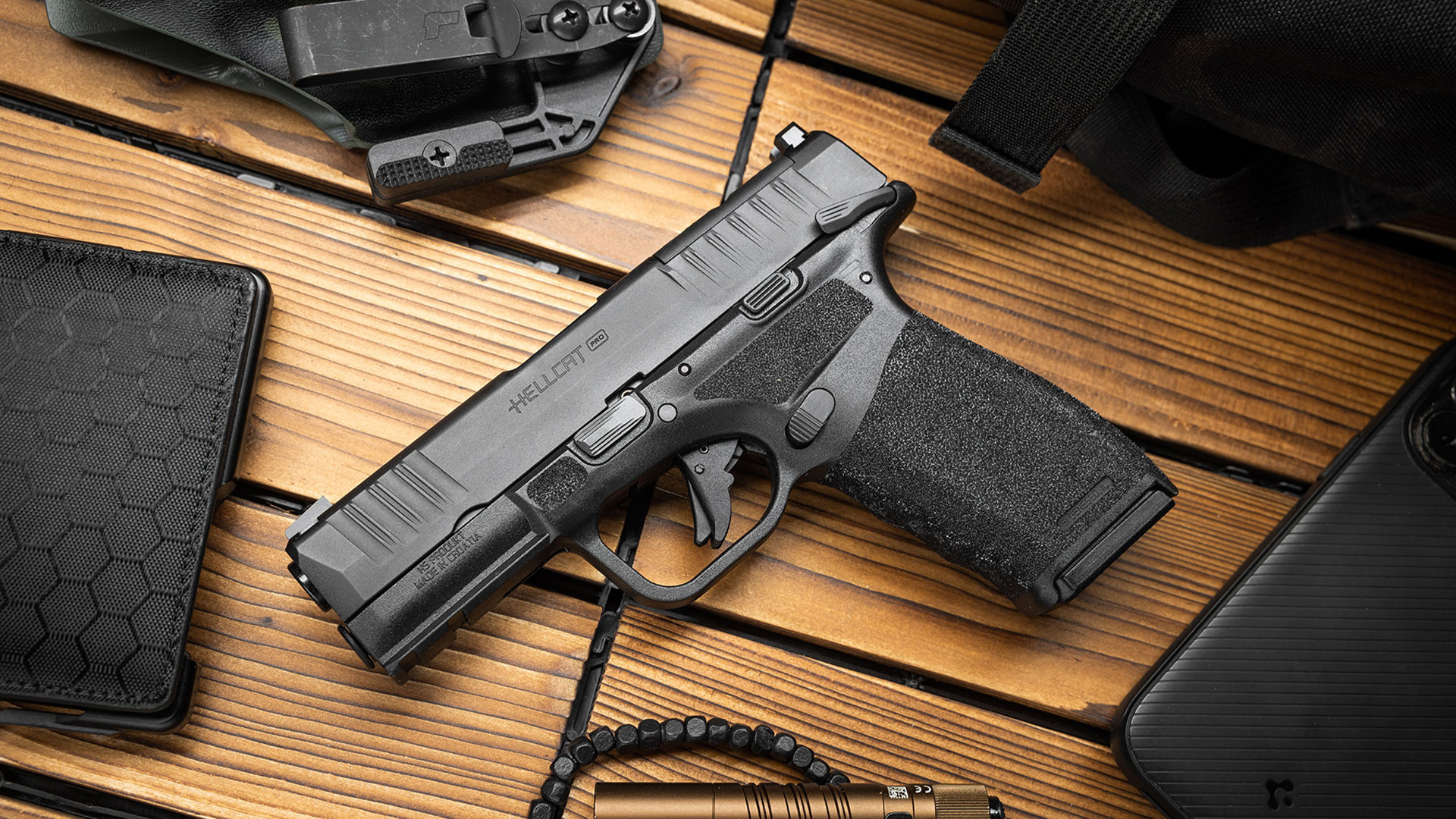 Only one-inch wide, the slim-line grip of the Hellcat Pro pistol feels superb in the hand, while the additional mass in the slide and barrel should translate into reduced muzzle flip and faster follow-up shots.
The Hellcat Pro's lightweight polymer frame sports Springfield's Adaptive Grip Texture, a "seamless, pressure-activated texture featuring a pattern of staggered pyramid shapes."
Developed with the use of red-dot optics in mind, the Hellcat Pro features an OSP (Optical Sight Pistol) configuration. The slide is milled with the Springfield Micro footprint, designed to direct mount many popular micro red dots on the market for the lowest mount possible.
Backing up the optic is a set of co-witnessing U-Dot sights, consisting of a tritium and luminescent front sight paired with a Tactical Rack rear sight.
MSRP for the Springfield Armory Hellcat Pro with manual safety is $649, or $859 with the optional Shield SMSc optic. Go to springfield-armory.com.