Springfield Armory's new Hellcat Pro 9 mm compact pistol boasts impressive 15+1 capacity in a "smaller footprint than any other gun in its class," all while maintaining the slim profile of the original Hellcat. It's also attractively priced with a MSRP of $634.
At only one inch wide, the slim-line grip will provide comfort in the hand, while the additional mass in the slide and barrel means reduced muzzle flip and faster follow-up shots.
Developed with red-dot optics in mind, the Hellcat Pro sports an OSP (Optical Sight Pistol) configuration. The slide is milled with the Springfield Micro footprint, designed to direct mount popular micro red-dot models for the lowest mount possible. Additionally, there are co-witnessing U-Dot sights, consisting of a high visibility tritium luminescent front sight and a Tactical Rack rear sight.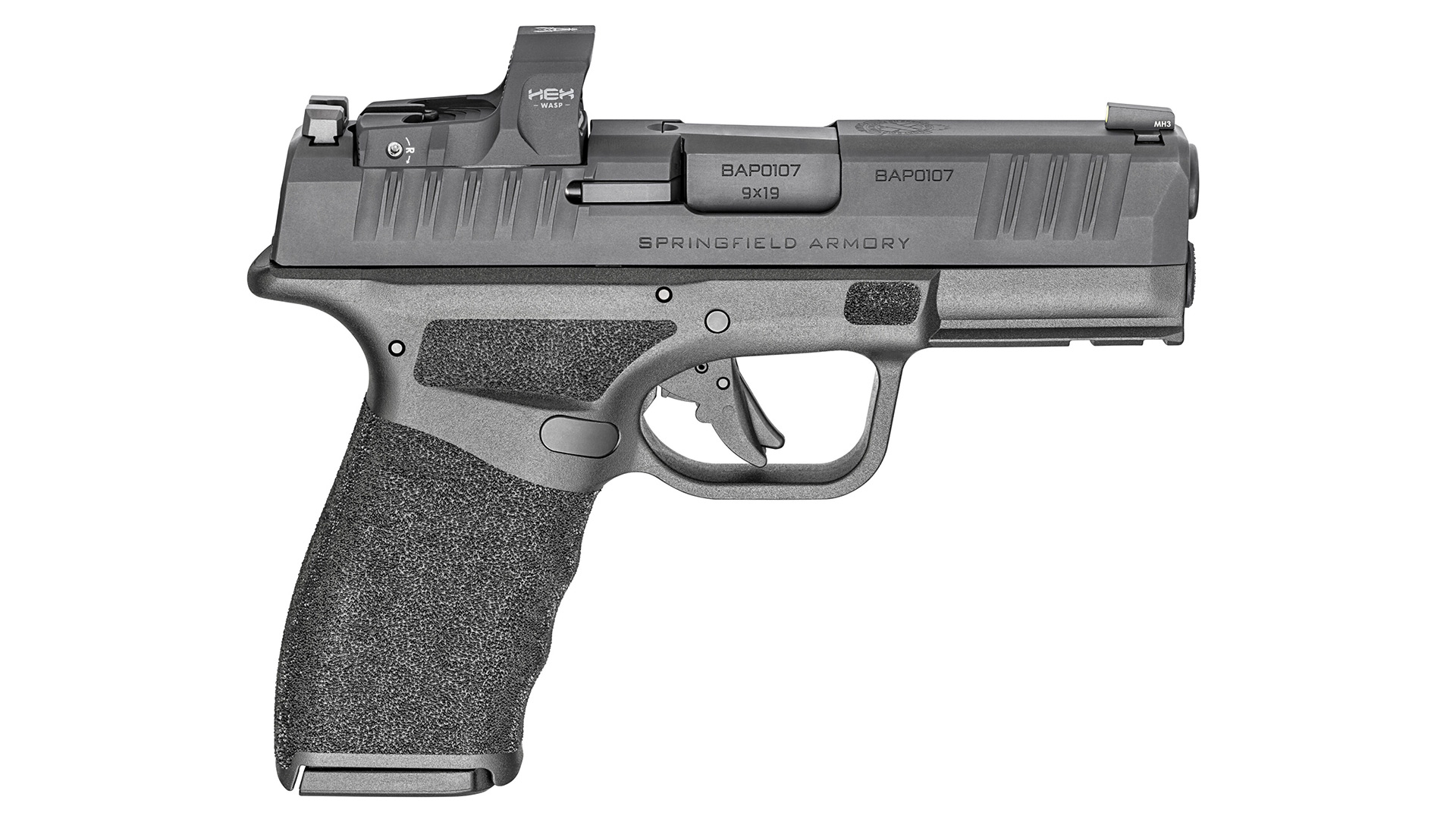 The lightweight polymer frame includes Springfield Armory's Adaptive Grip Texture, a pressure-activated texture featuring a pattern of staggered pyramid shapes. The taller pyramids have a flattened top to ensure comfort in the waistband, while the shorter pyramids come to a point and are engaged when the pistol is firmly gripped.
A Picatinny rail on the dustcover portion of the frame allows for mounting accessories. This longer section of rail provides users flexibility to deploy a wide range of accessories for different applications.
As mentioned, the new Springfield Armory Hellcat Pro 9 mm pistol's MSRP is $634 and it ships with two 15-round flush-fitting magazines. Learn more at springfield-armory.com.