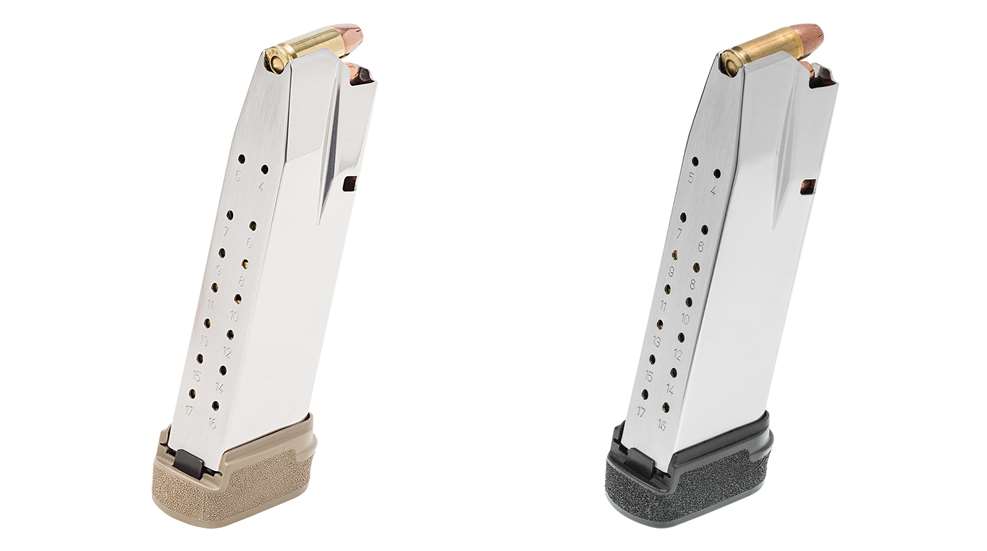 Springfield Armory has launched a new 17-round magazine for its Hellcat Pro family of 9 mm pistols.
While the Hellcat Pro was launched with a flush-fitting magazine that holds 15 rounds of 9 mm ammunition, this new extended 17-round magazine provides 17+1 capacity with a minimally increased overall height.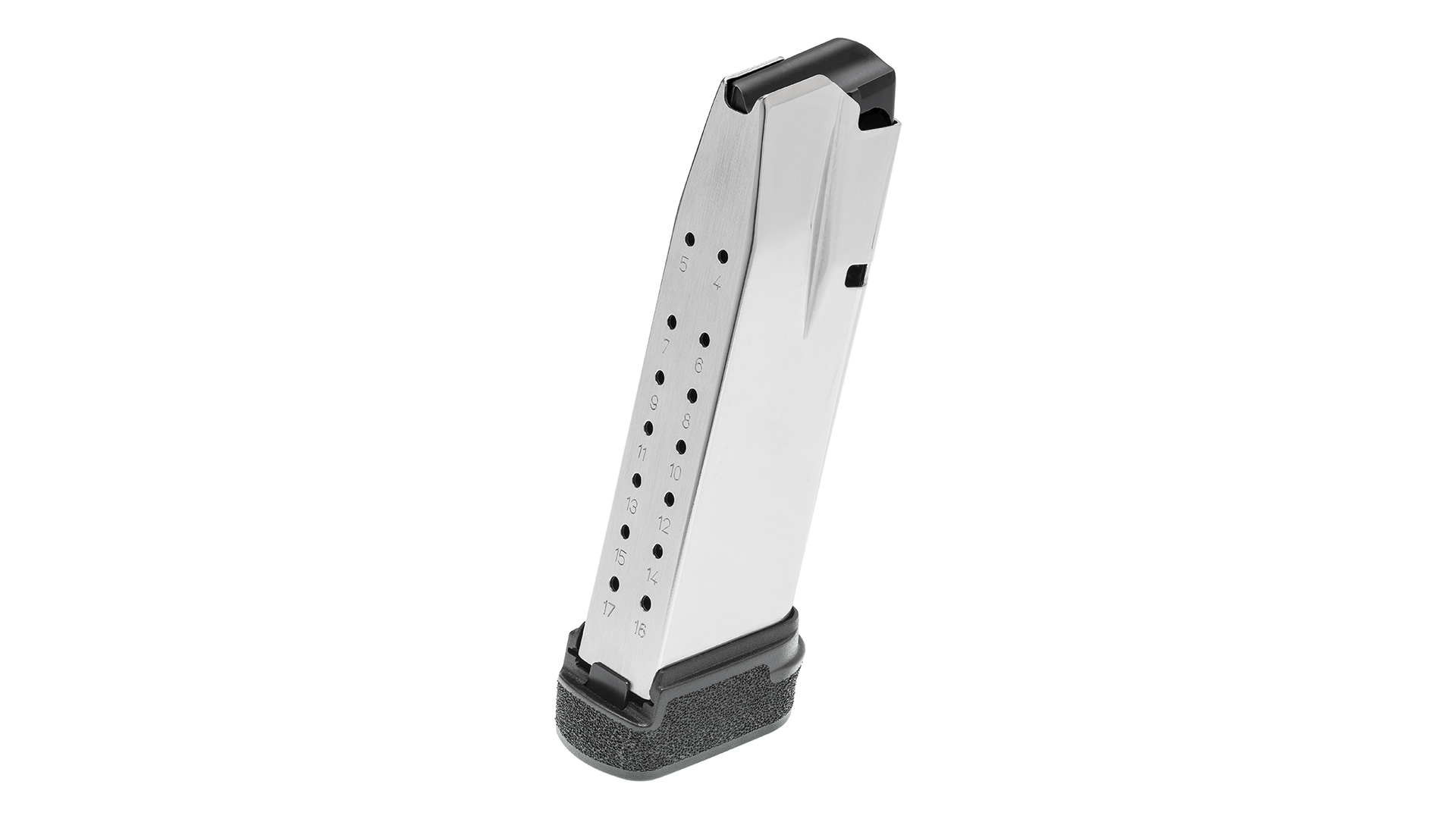 More from Springfield Armory: "Combining the performance of a larger handgun with class-leading concealability to provide a highly capable EDC pistol, the Hellcat Pro series has proven itself as an exceptional CCW pistol for those that demand duty-grade performance in a concealable package."
The new Hellcat Pro 17-round magazine is offered with either black or Desert FDE extended basepads that conform to the contours of the Hellcat Pro's grip frame, as well as the same Adaptive Grip Texture as the pistol. The result is "a seamlessly integrated extended magazine that enhances both ergonomics and ammunition capacity."
MSRP for both the Black and Desert FDE variants of the 17-round Hellcat Pro magazines is $42.99. Learn more at store.springfield-armory.com.