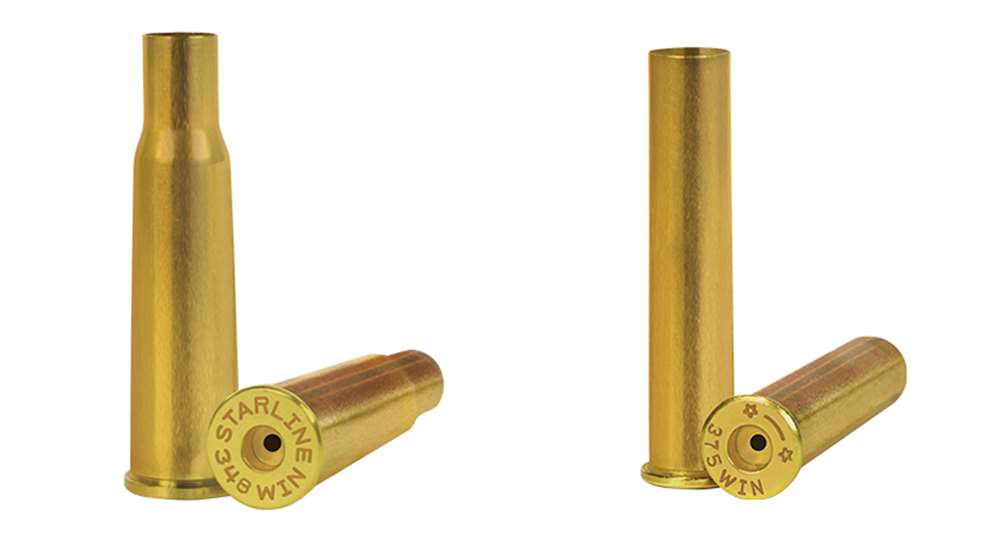 There are two new calibers in the Starline line-up of rifle brass, the .348 Winchester and .375 Winchester.
The two new calibers joins others in Starline's high-quality rifle case line: 5.56x45mm, .222 Rem., .30-30 Win., .243 Win., .223 Rem., 6.5 Grendel, 6mm Creedmoor and 6.5mm Creedmoor (both of the Creedmoor variants are available with small and large primer pockets), .300 AAC Blackout, 7mm-08 and .260 Rem.
Developed for the Winchester Model 71 lever-action rifle in 1936, the .348 Win. was popular for hunting large game across North America, and is well-known as the base for many wildcat cartridges.
The .375 Win. is a shortened version of the .38-55 Win., useful for hunting big game with its clean kills within its range limitation. It was brought to market as a heavy-hitting caliber for the Winchester Big Bore 94 rifle.
Learn more at
www.starlinebrass.com
.