Taurus has added another .22 Long Rifle option to its pistol lineup with the new TaurusTX 22 Compact, which has a 13-round capacity with a staggered column magazine and is also optics-ready from the factory. The new pistol draws from previous entries in the TX22 series.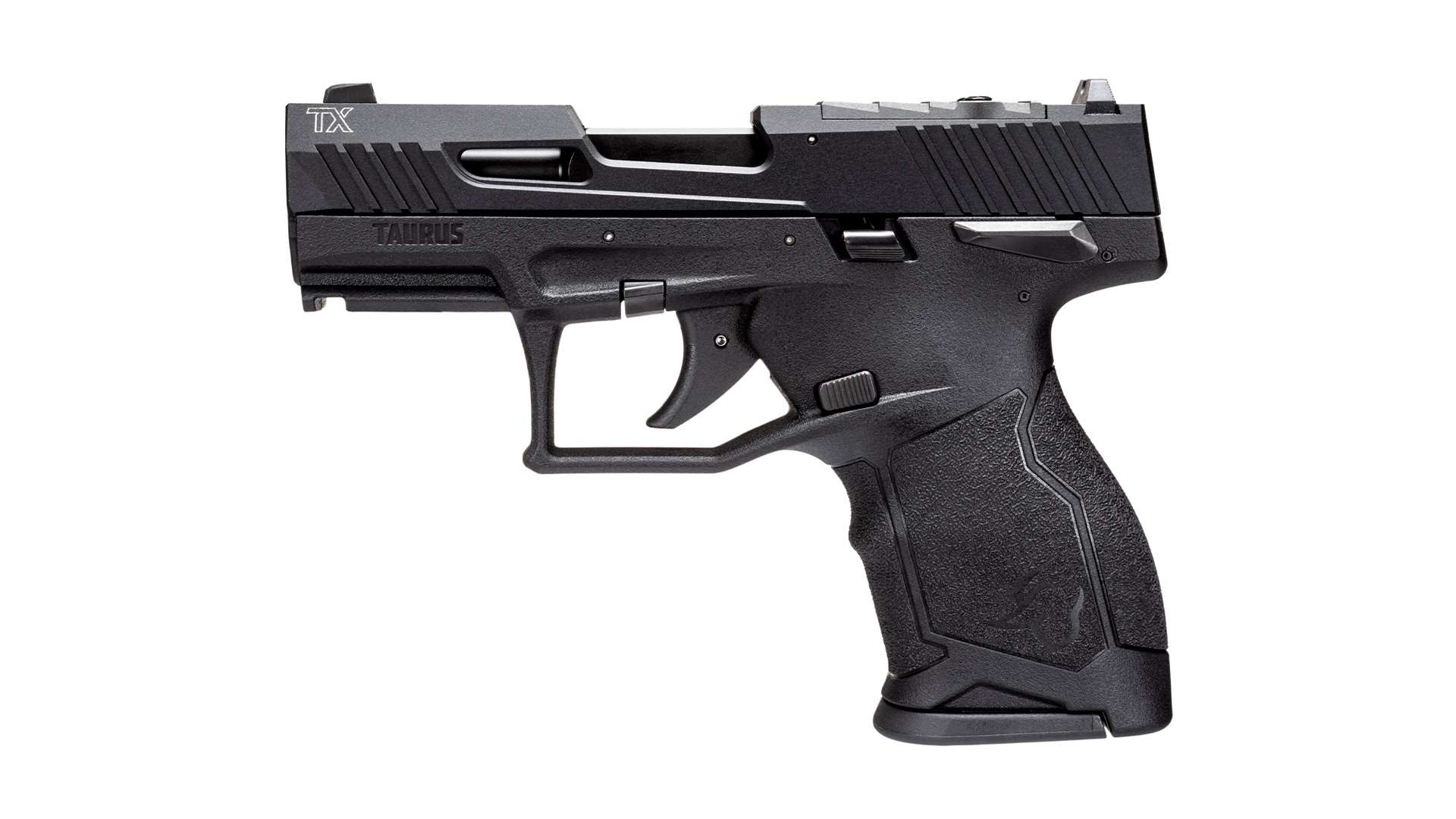 The grip is black polymer, while the slide is made from aluminum with a hard anodized black finish. The barrel is finished in matte black.
This single-action-only .22 LR compact pistol is not only optics-ready, but it also sports a suppressor-ready 3.5-inch threaded barrel made from alloy steel, and sights borrowed from the Taurus GX4 family of pistols. About the trigger, Taurus said it is "just as good as you've come to expect from the TaurusTX 22 family, breaking cleanly with no stacking."
As mentioned, the TX22 Compact comes ready from the factory to accept optics, sporting a footprint for mounting Holosun red-dot sights, along with the Shield RMSc optic via the slide-mounted mini-red-dot sight mount. In addition, the TX22 Compact's iron sights include a high-contrast white dot on the front sight, and a serrated rear sight that will help to reduce glare.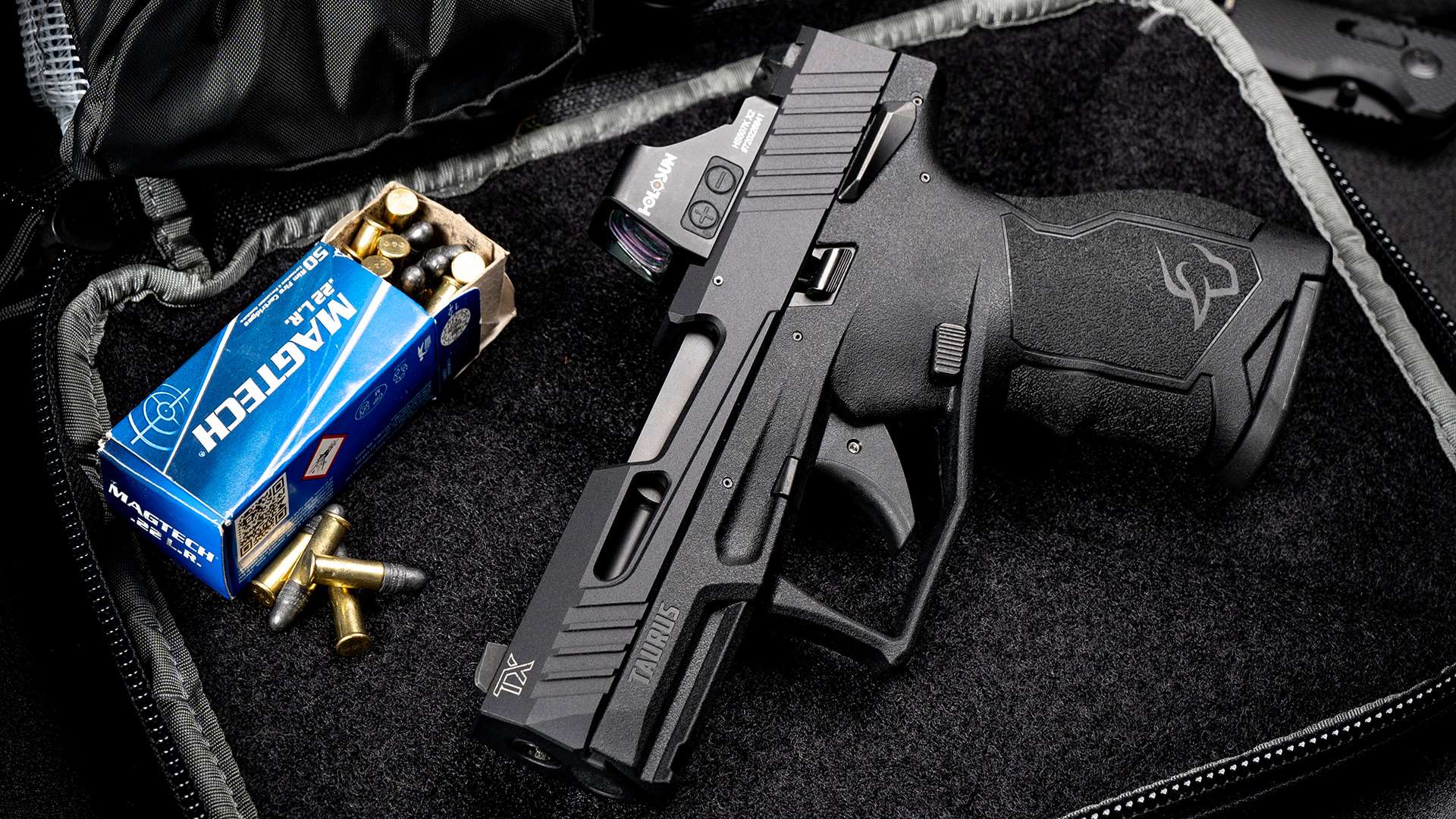 Two 13-round magazines are included with purchase of the TaurusTX 22 Compact .22 LR pistol. Ten-round magazines are also available.
The new TaurusTX 22 Compact .22 LR pistol is available now. MSRP is a real bargain starting at $399.99. It's also available with an included Riton RDS sight for $70 more. Go to taurususa.com to learn more.