Watch the video above, with Joe Kurtenbach of American Rifleman examining Trijicon's newest and most advanced reflex sight, the Specialized Reflex Optic (SRO). Expect to see this one on a lot of pistols at action shooting carry optics matches in the near future.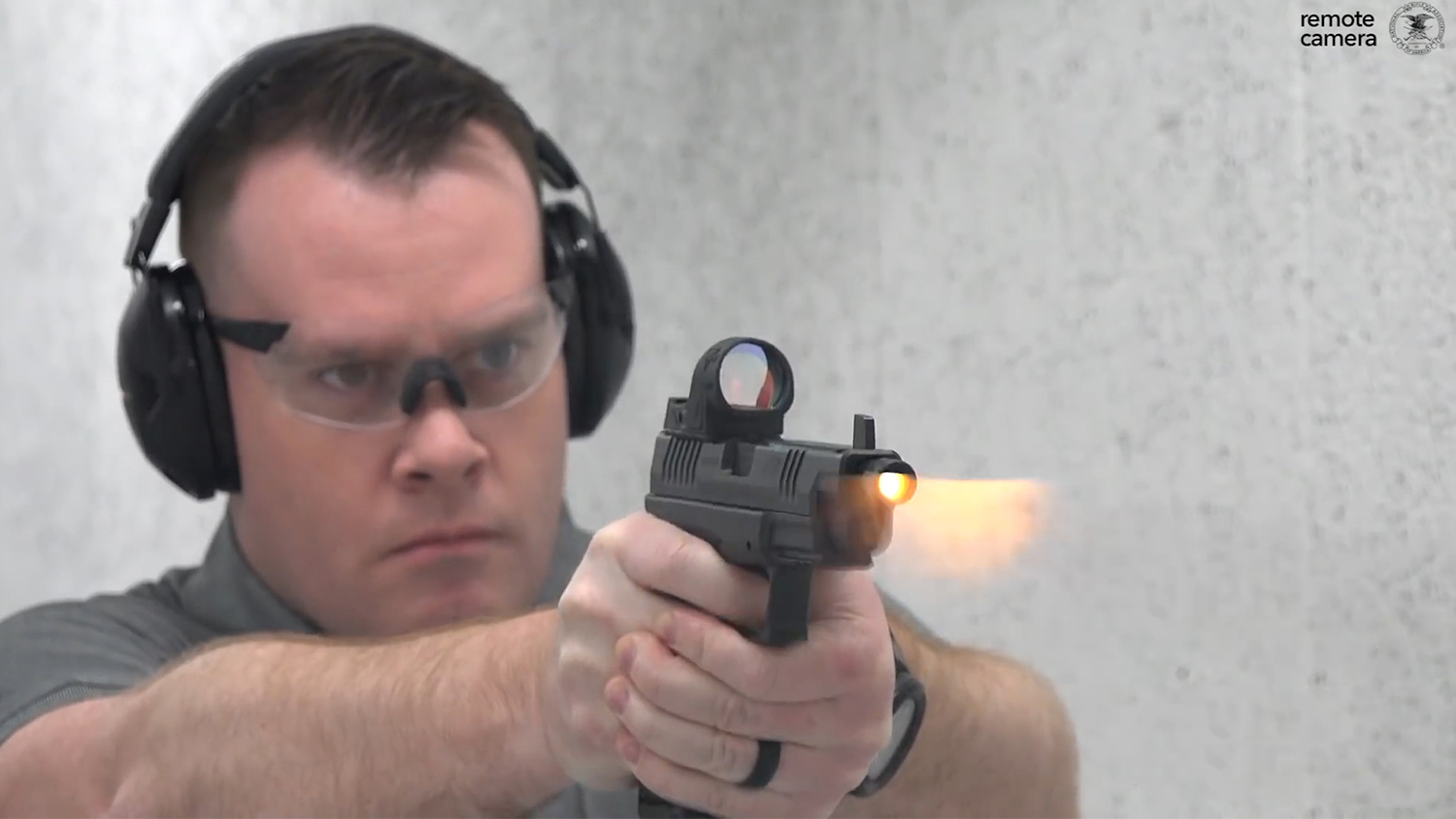 Trijicon knows how to make battle-proven electro-optics, having done so for decades, and the versatile RMR is on that list. The SRO retains much of the same DNA as the RMR but improves on it in many ways. The first thing we noticed about the new SRO was the large and clear lens, which provides an unobstructed field of view. This is a definite improvement from the RMR, which already provided a pretty generous view. The SRO's large viewing area enables quick dot acquisition, making it easy to track the dot during recoil. Another improvement over the RMR is the top-loading battery. Trust us when we say you want this feature.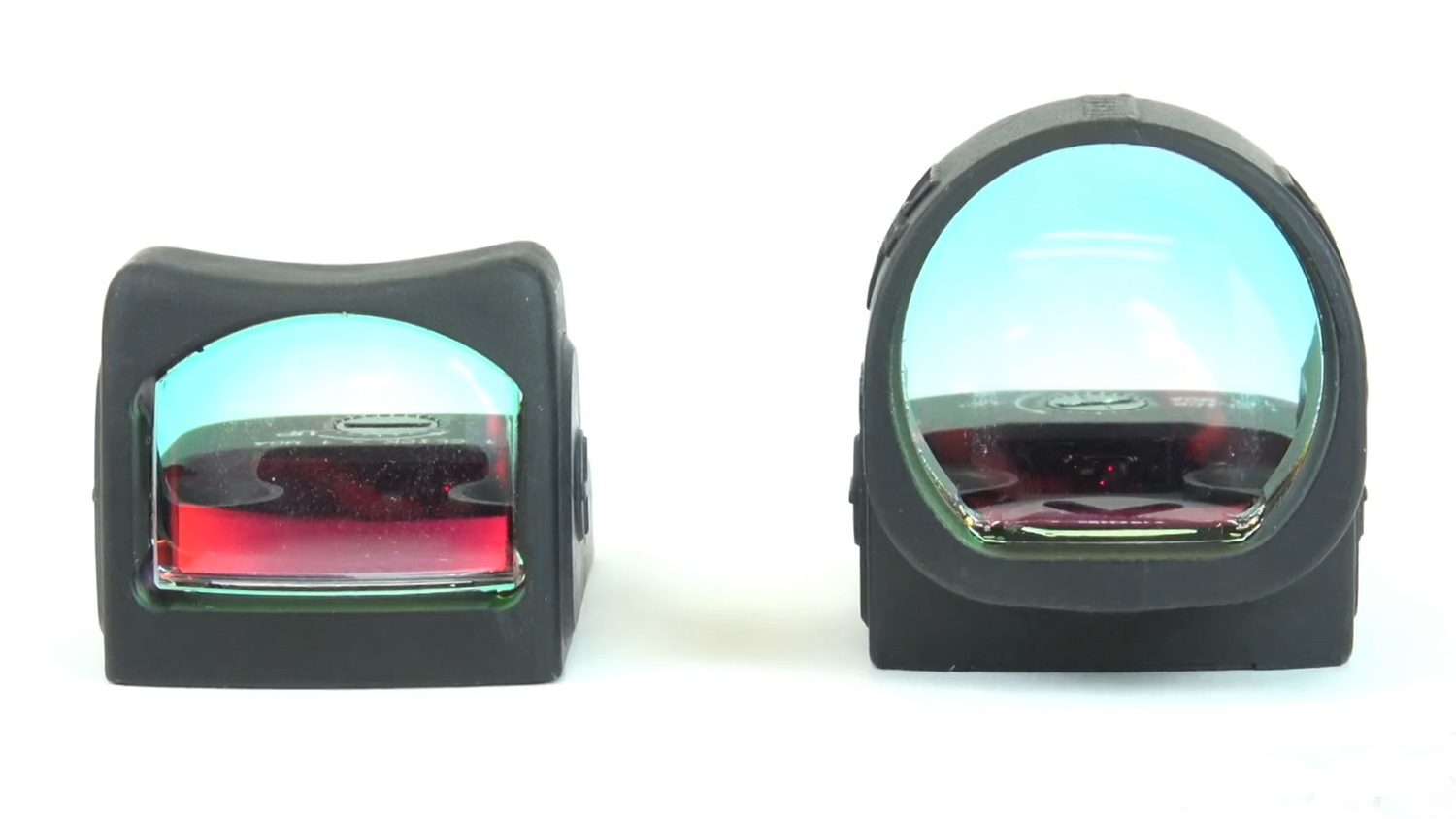 The SRO is very familiar to those who have used the RMR. Its even built on the same mounting platform as the RMR. The same adapter plates used for the RMR will work perfectly with the SRO. Additionally, the SRO's larger lens uses less tint than the RMR. The SRO is a parallax-free optic, meaning regardless of your body position, if you put the dot on target, you will get a good hit.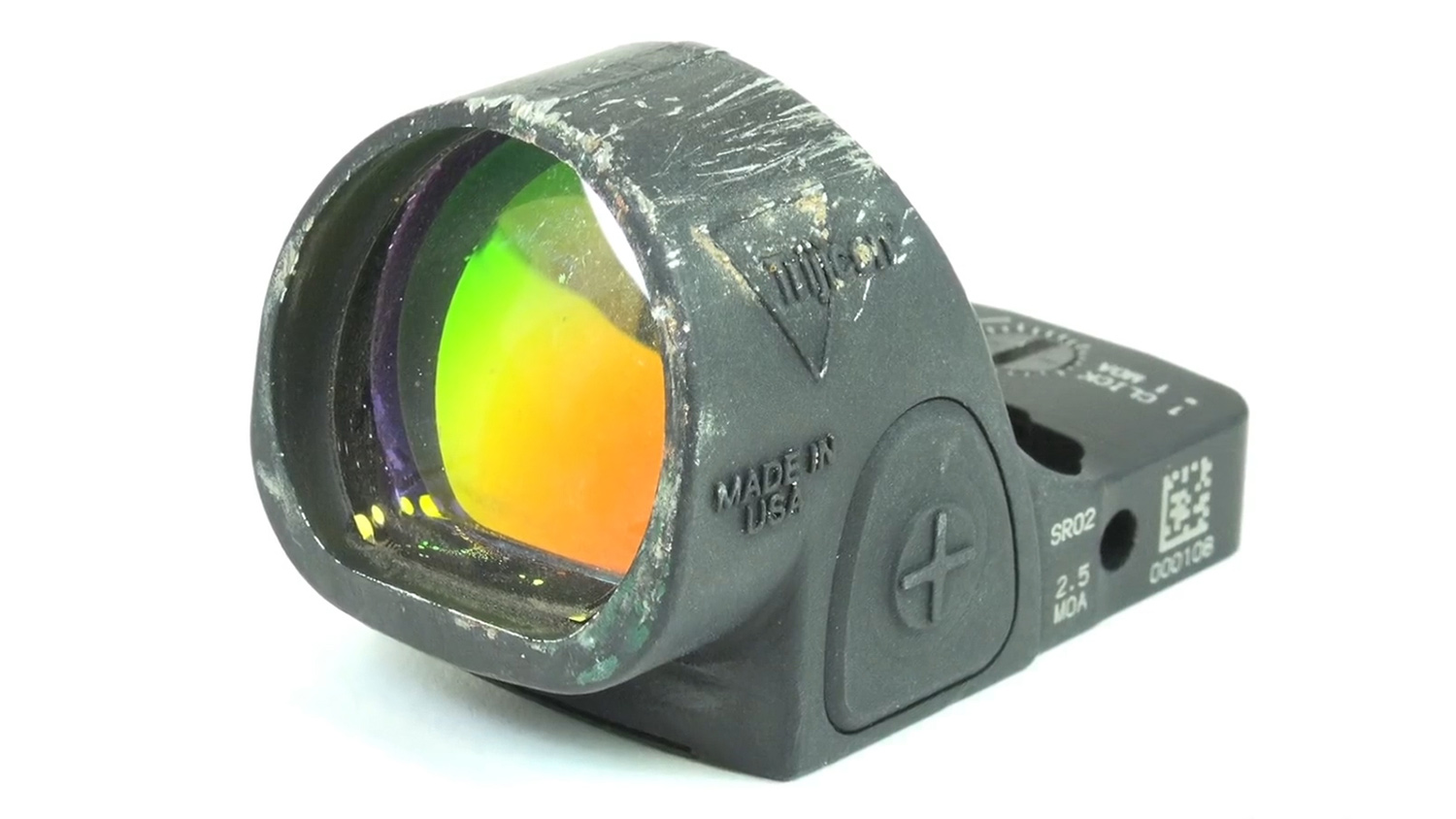 Every SRO features both manual and automatic LED brightness modes. Elevation and windage is easy to adjust, with 1 MOA clicks. Its even waterproof up to 10 feet.

The SRO housing is built from 7075-T6 aluminum, and the lens made from tempered glass. Its compatible with many popular optics-ready handguns including the Glock MOS, S&W M&P C.O.R.E., Springfield XD(M) OSP, Canik TP9SFX, Walther Q5 Match and PPQ Q4, STIs, Beretta APX, the CZ P10 as well as any custom-cut 1911 that accepts the RMR.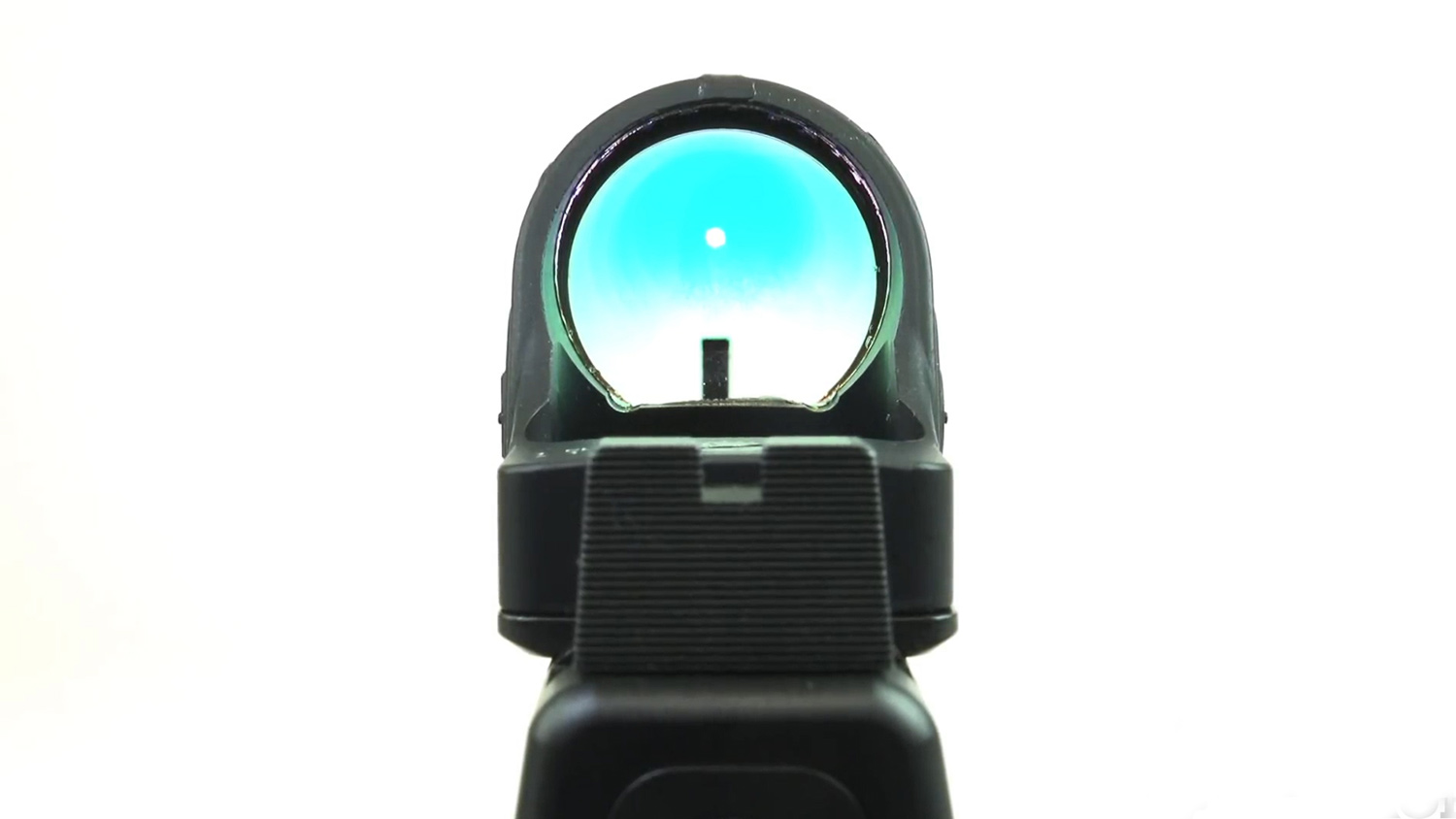 Trijicon says the SRO will MSRP at $749, however MidwayUSA has priced all three of the available dot sizes at $599.99 (1 MOA, 2.5 MOA and 5 MOA, currently on backorder). Learn more at Trijicon.com.

See more: Everything You Need To Know About Carry Optics And Red Dots.