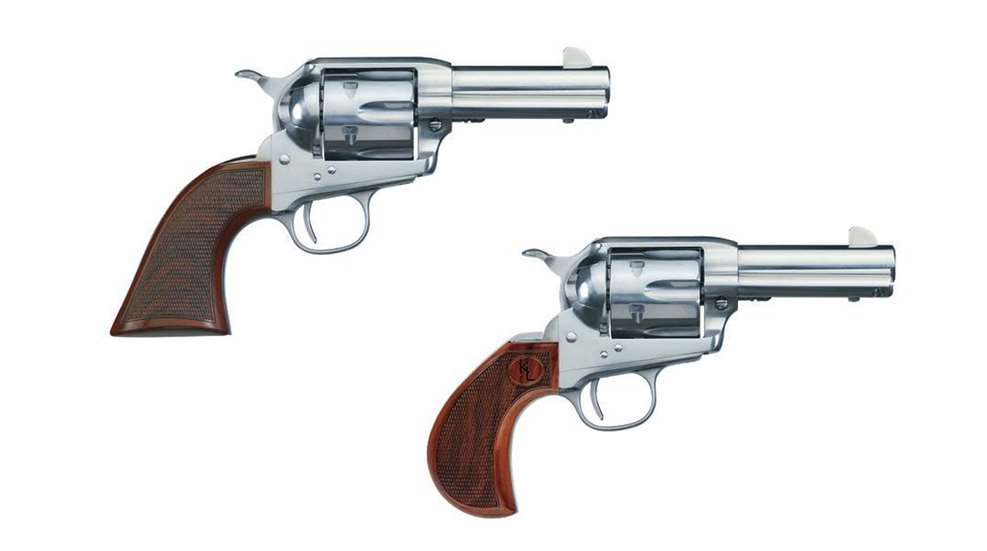 Uberti USA has added to its Short Stroke CMS pro line of revolvers with two new stainless steel models. The Short Stroke CMS KL Pro and Short Stroke CMS Pro are both chambered in .45 Long Colt.
Common to both new stainless steel models are a 3.5-inch barrel (1:16-inch right-hand twist), custom-grade mainspring in the grip and a hammer that provides an uninterrupted sight picture. Weight for both is 2.1 pounds and the overall length is 9.125 inches.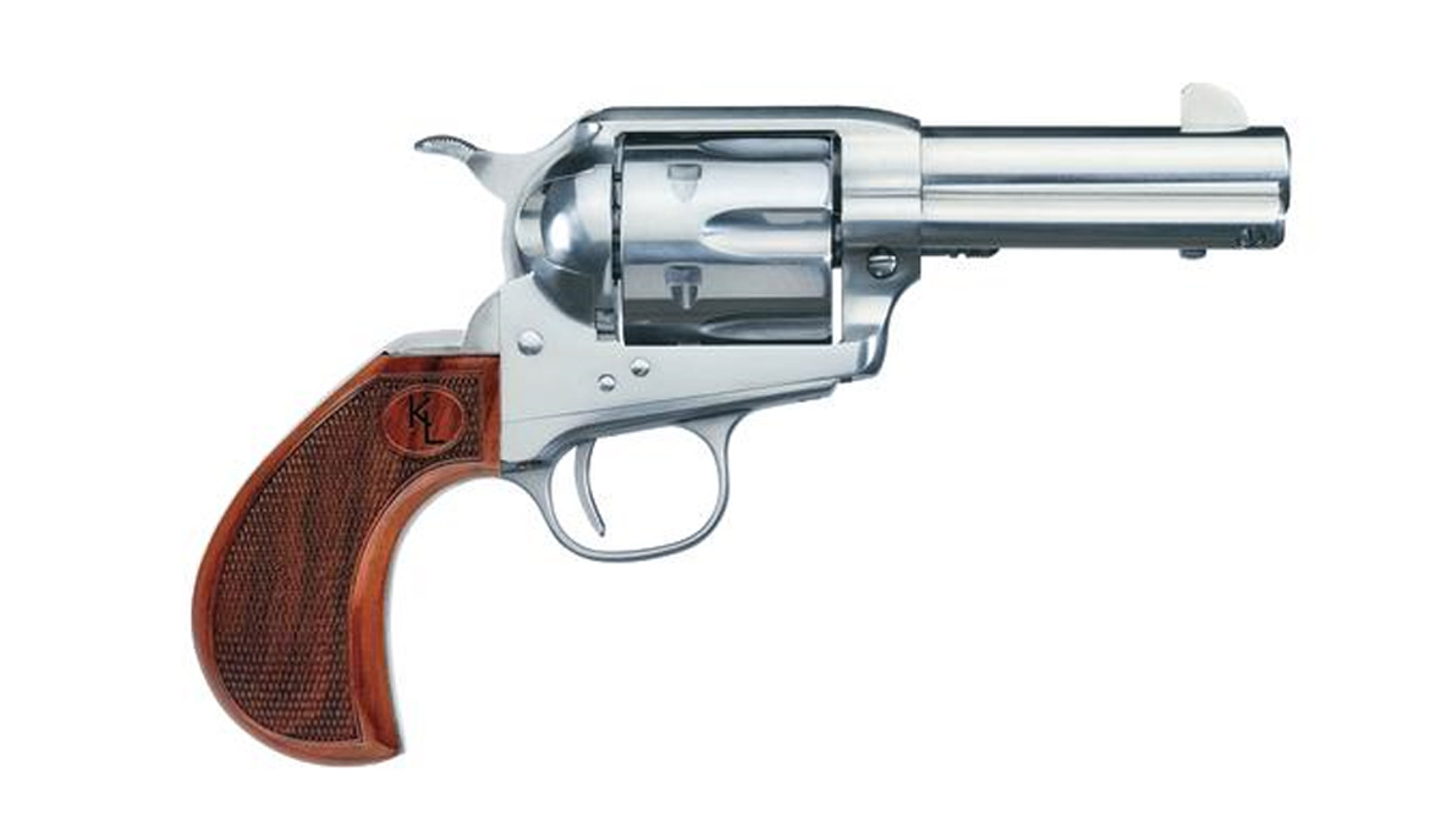 The "KL" in CMS KL Pro stands for Kenda Lenseigne, the six-time Cowboy Mounted Shooting Champion who partnered with Uberti to design the KL Pro. As such, it features a modified bird's head grip and a low, short-stroke hammer. Additionally, you can see Lenseigne's brand on the grip and her signature on the barrel.
As for the CMS Pro, it is similar to the KL Pro but with a standard checkered SAA grip instead of the bird's head grip.
Both guns retail for $909 and include a five-year warranty. Learn more at www.uberti-usa.com.
---
See more:
Kenda Lenseigne Partners with Uberti to Design Competitive Single-Action Revolver