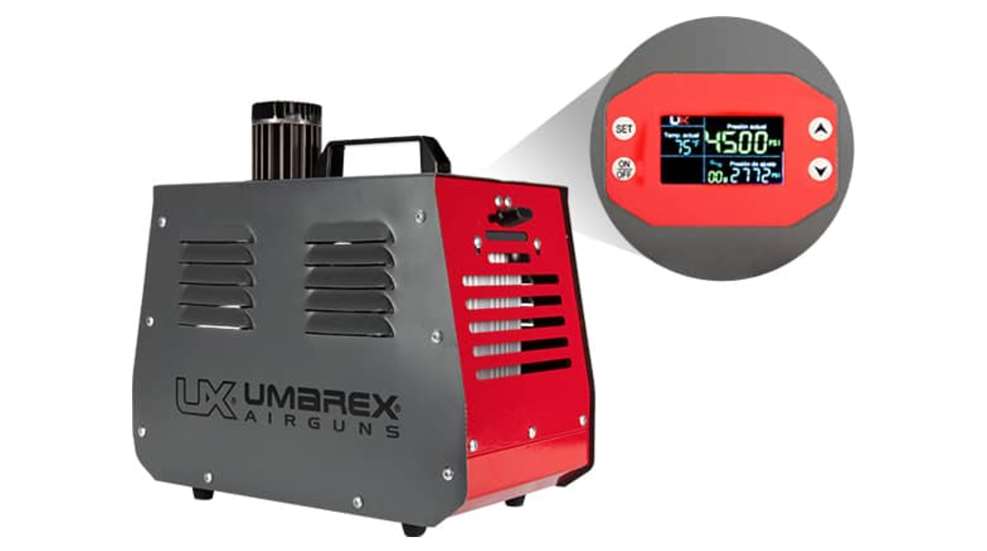 Umarex USA is has introduced a new oilless portable air compressor to fill air guns at home, the range or out in the field. The lightweight, smart-controlled Umarex ReadyAir is a reliable, easy way to fill your PCP air guns.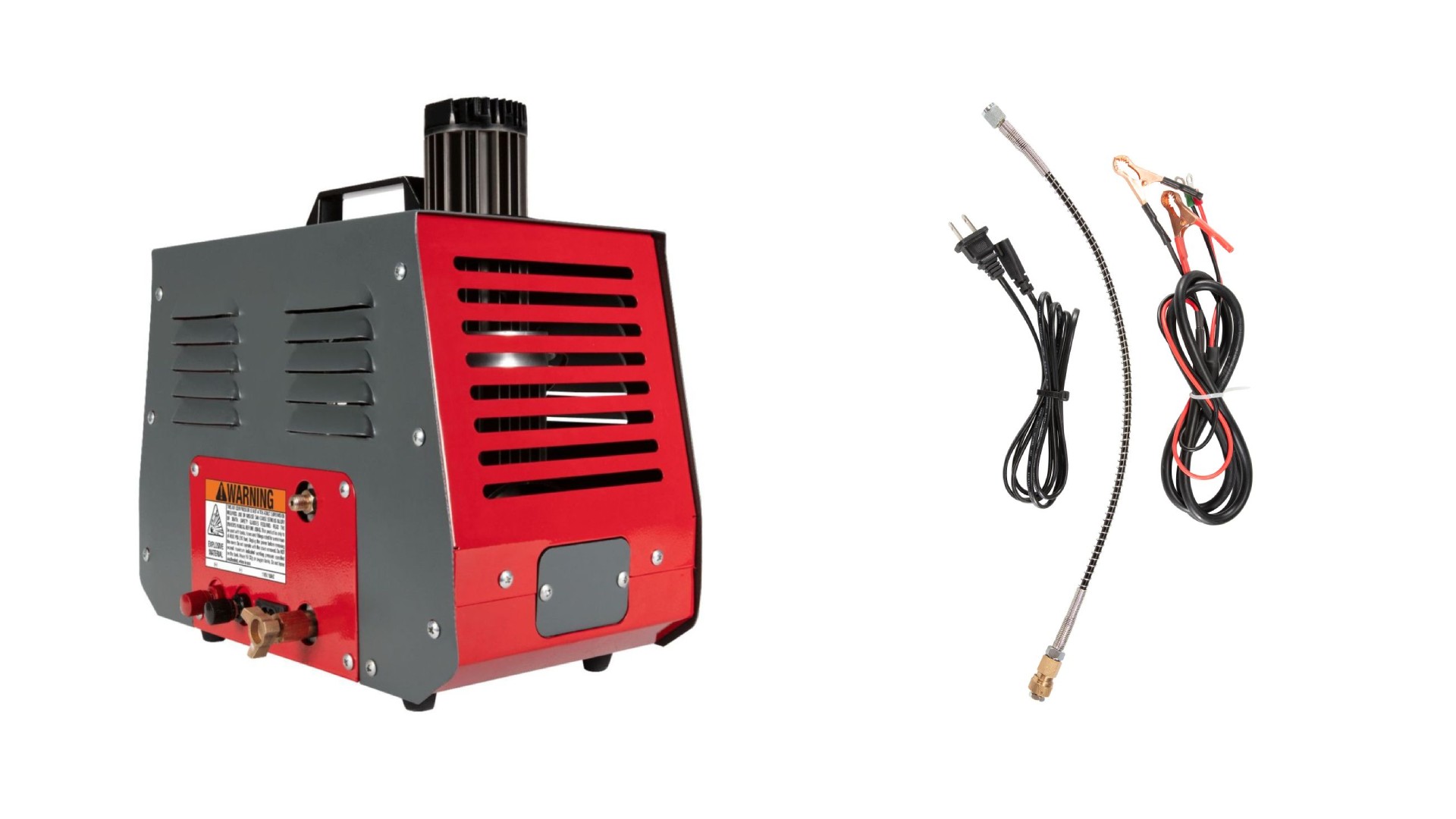 At the heart of the ReadyAir is the oilless system, which requires little maintenance. This will allow competitive shooters to spend more time shooting and less time maintaining the air compressor. Notably, the ReadyAir is the only smart air gun compressor in its class engineered to be oilless and control the extreme heat generated by the compression of air. Quality components, combined with sound engineering and smart electronic governors, increase life expectancy and decrease maintenance—as well as eliminating the need for liquid cooling or lubrication.
The Umarex ReadyAir can be powered by a 12-volt source (such as a car battery) using the included eight-foot battery clamp cables. Alternatively, plug it into a standard 110-volt household electrical outlet without the use of an external converter box. The ReadyAir can be programmed to fill at any desired pressure up to 4,500 psi, and the user can select from two available languages—English and Spanish. The onboard computer will automatically shut the compressor down if the set running temperature is exceeded, preventing shooters and hunters from being without air while in remote locations. The air compression rate is fully governed to compliment the maximum durability of the compressor and provide a minimal fill time—while simultaneously extending the compressor's operational life. In addition, the Ready Air includes a compressed activated charcoal filter to prevent dirt and moisture from entering your air gun's reservoir.
MSRP for the new Umarex Oilless ReadyAir Air Gun Compressor is $549.99. Learn more at umarexusa.com.
---
Read more: 
2019-2020 Eley High School All-American Team Named