Umarex USA has updated its Gauntlet PCP Air Rifle platform with the all new Gauntlet 2, which brings substantial improvements over the original model. Available in both .22 and .25 calibers, the Gauntlet 2 sports a refined look along with functional improvements.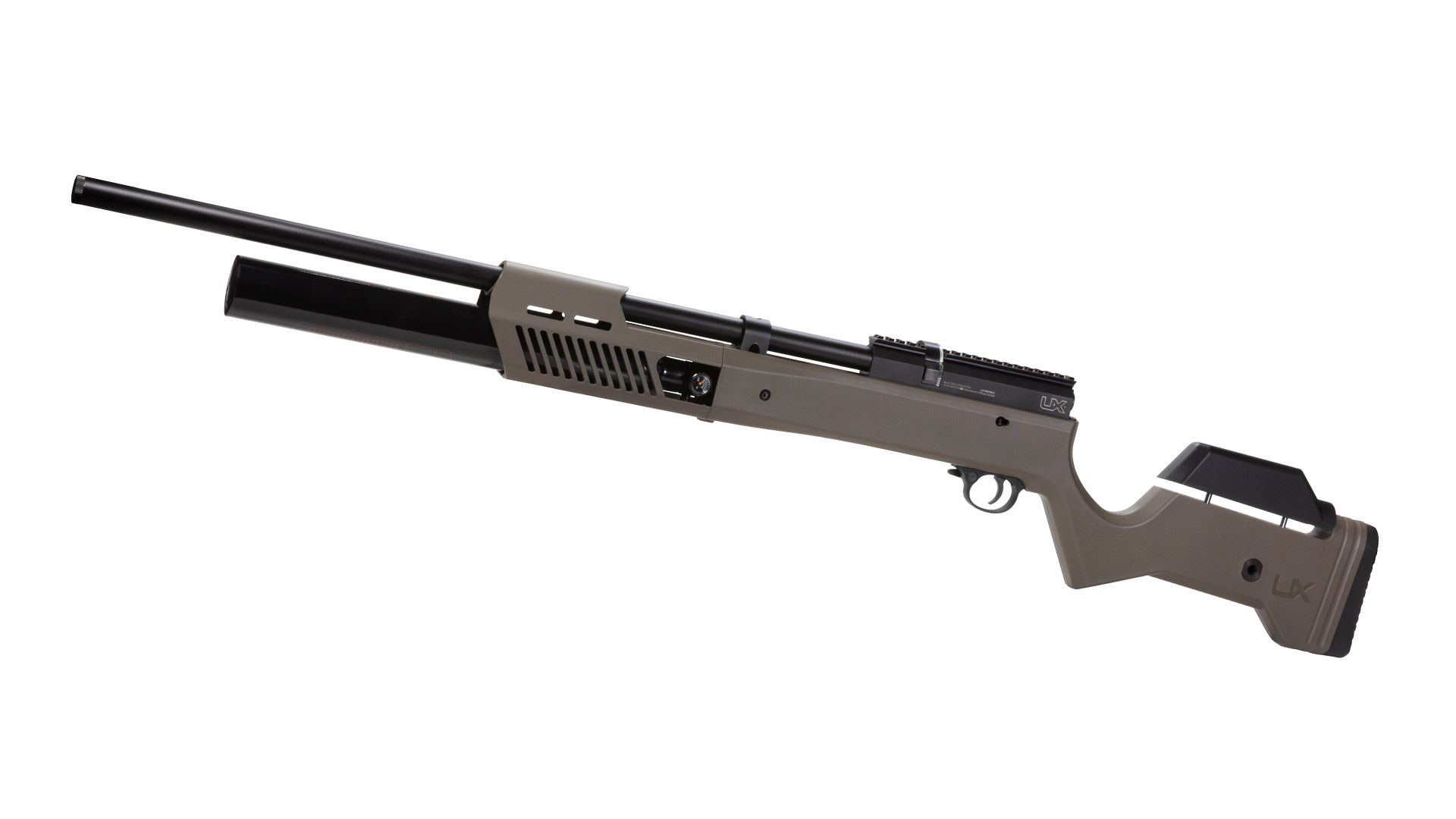 Starting with the stock, it has been slimmed down and is made from a new high-strength polymer. Accessories can be attached via M-LOK on three sides of the lengthened fore-arm. Mounting a scope on the new Gauntlet 2 is also easier than ever with a Picatinny style optics rail now topping off the receiver. Additionally, the new Gauntlet 2 is fitted with an easy-to-grip knurled cylindrical bolt handle.


A new onboard air tank increases capacity to 24 cubic inches over the first generation's 13 cubic-inch tank. The increased regulated pressure is another plus. Shooters picking up the .22-caliber Gauntlet 2 will find the regulated shot pressure at 1,900 p.s.i., and the .25-caliber one regulated at 2,100 p.s.i. Velocities for .22- and .25-caliber pellets will hover in the 1,050 f.p.s. and 980 f.p.s. range using lightweight lead pellets, and energy levels in the 33 f.p.e. and 51 f.p.e. range with popular standard weight pellets, respectively.
The gargantuan 24 cubic-inch tank also works to increase the shot count by 17 percent in .22 caliber to 70 shots or more, and 85 percent in .25 caliber to 50-plus shots. In addition, a 4-baffle design in the barrel assembly can reduce the noise level by 8 dB.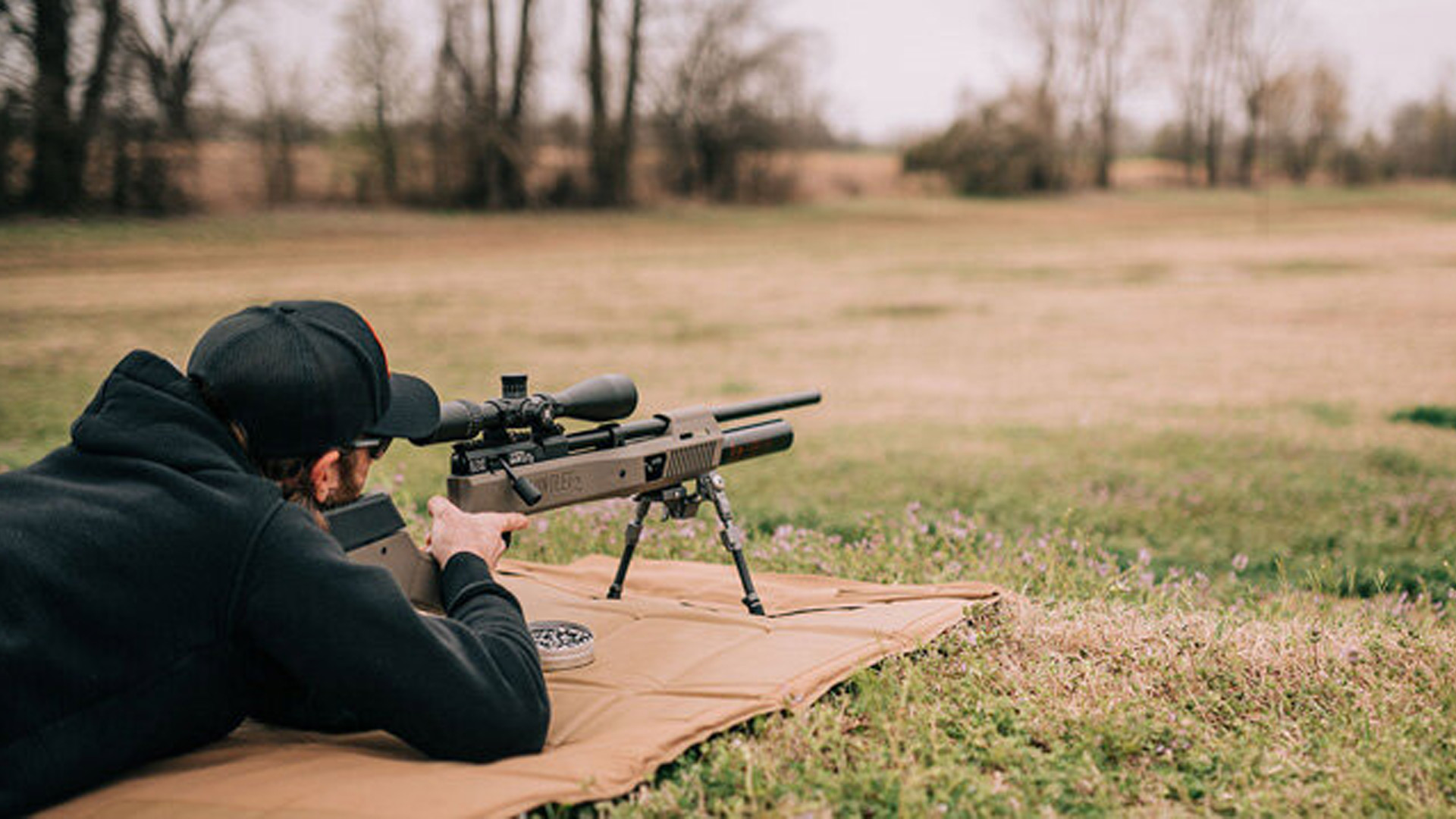 MSRP is $449.99. Learn more at umarexusa.com.
---
Read more:
5 Great New Competition Rifles And Accessories